In 20 years of his career, Daniel Brooker worked around the globe, cooked for presidents and celebrities, and in 2012, became the first New Zealander to win the Gold Medal at the Culinary Olympics. As the executive chef of Sofitel Macau At Ponte 16, he managed to strengthen its position on the Macau gastronomy map and attract more guests during this challenging 2020. We sat down with Chef Daniel to talk about his achievements and what military and culinary careers have in common.
Tell us about your career path. What brought you to Macau?
It all started in Aukland, New Zealand. When I was 17, I did a three-year internship in a SkyCity Casino with 26 food and beverage outlets. Then, I worked for two renowned NZ chefs, Peter Gordon and Peter Thornley. 
At 23, I left New Zealand and moved to Oman, where I worked for a year with a team of 126 nationalities. It was my first overseas experience; a culture shock. The first time leaving is the hardest, but then I've never been back to work in New Zealand. 
Afterward, I relocated to Almaty, Kazakhstan, where I had probably the best time of my life. It was challenging in terms of language, so I learned some Russian and Turkish to communicate with the team. I got to cook for the Russian president Putin, former Kazakh president Nazarbayev, ministers; basically for the elite. It was a valuable and, at times, extravagant experience with insane security measures involved.
After the economic crisis in 2009, I moved back to the Middle East, Abu-Dhabi, my first post as an executive chef. Then I worked in Beijing and Xiamen, then afterward Sofitel Guangzhou. I left Sofitel to start my own business and came back to work for the brand in Macau.  
Have you always dreamed of becoming a chef? 
Not really. However, I always loved cooking as a kid. I just looked at the photos of cookies with colorful icing in my mom's cookbooks and cooked according to the recipes. I could always make something at an early age. 
I dropped out of school when I was 16. While I was good with crafts and arts, maths or science was not my thing. Then I did a few jobs in the supermarket and cleaning. When I turned 17, I started that apprenticeship in the kitchen. 
At the start of your career, was there someone who drove you or taught you something that influenced you?
I weighed 130 kilos at 17 years old. That was one of the reasons why I dropped out of school, you know. The biggest drive was my fellow intern, Andrew, who was fit and handsome and later became my best friend. I always tried to compete with him; he was my motivation to be better. 
What or who inspires you now? Are there any names in the gastronomy world that move you? 
Not so much anymore. The icon I still hold at the pinnacle of every chef is Marco Pierre White, a master of European cuisine for me. I have his cookbook, White Heat. You can put any dish from that book on a menu today, and it would be modern. It's timeless.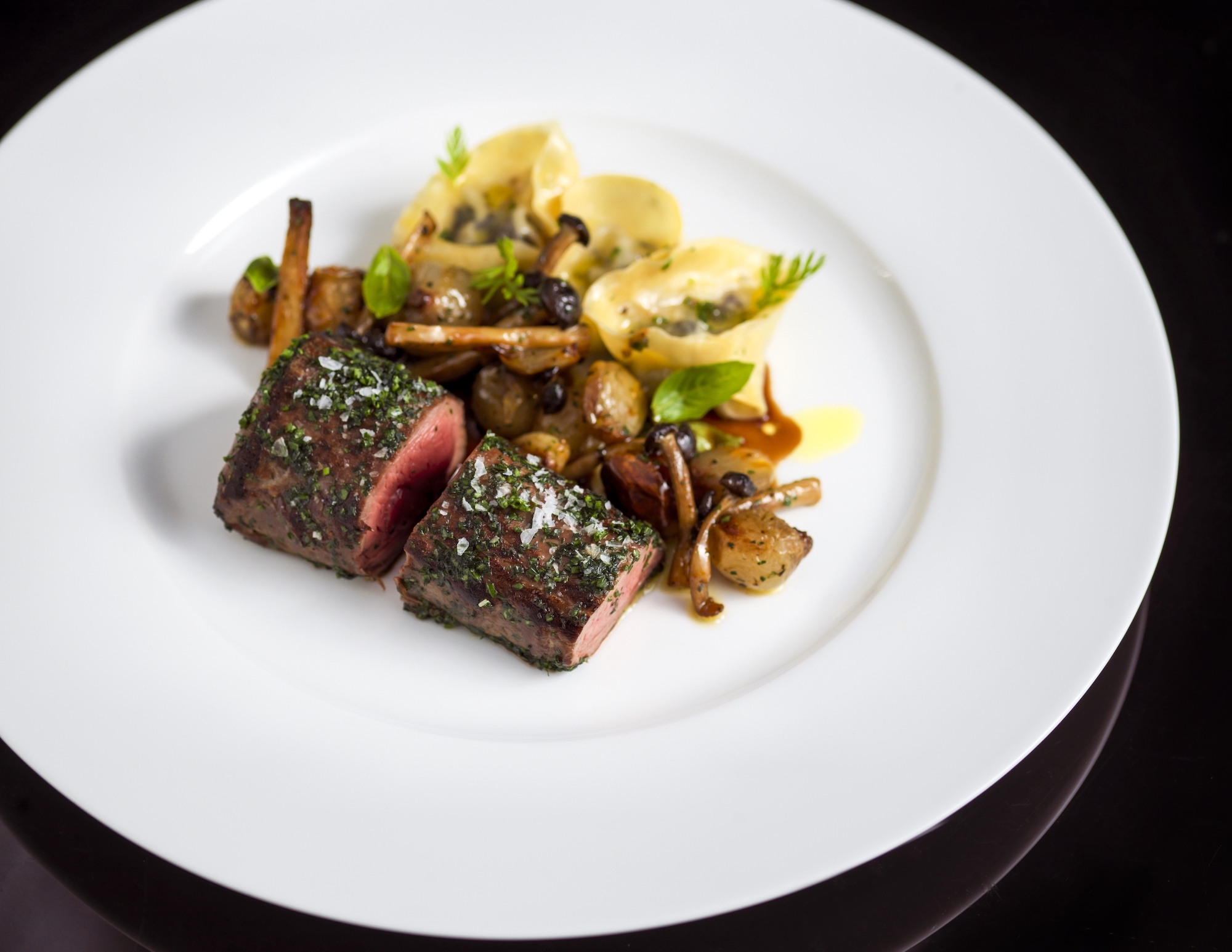 What is your style of cooking and your forte?
I believe in honest food and value for money, so guests won't need to go to McDonald's after having a fancy but not satisfying dinner. There is nothing wrong with just serving salmon with salad or a good steak with French fries. 
Coming from New Zealand, I love cooking steaks–it's my specialty. That's what we do there–steaks, steaks, steaks every day. There are no vegetarians at my house! 
Who would you be if you didn't become a chef?
My dream was to be a sniper or a marine. If I didn't become a chef, I would have gone to the USA and try to become a marine. Being a chef and a soldier has a lot in common–discipline, being a leader, trusting in your team. 
Do you also apply this military discipline in your kitchen?
I do when it comes to structure and ranks, yes.  
Your bio says, "chef with a bold mind." Would you say it's your defining feature? Which other sides of your character helped you to become an executive chef? 
Not sure who wrote this (laughs). Well, to me, being bold is rejecting the status quo. When you get to a certain level and gain plenty of experience, you have to be confident in your abilities. It's a bit like with grandparents–they have been on this planet for 80 years. Who are you to question their expertise? They went through WWII! So I know what I can do and have the proof to back it up. 
Yes, I'm only 37, but I started young and had a diverse and rich experience, working around the world with people worldwide. Knowing your worth is very important. 
You are from New Zealand, working for a French brand, in charge, among other things, of Western and Chinese restaurants, a la carte, room service, and more. How do you manage to juggle so many different pillars successfully?  
We have an international team at Sofitel, including chefs that can do anything. The key to any operation is the right team. First of all, you have to hire the right people, train them well, give them the tools, trust them, and provide them a chance to perform. Sometimes you need to watch people making mistakes and not intervene so that they can learn and progress.
How would you define Sofitel Macau's role in the local restaurant scene? Why would people choose to dine here over other restaurants in Macau? 
We are not pretentious; we offer good value for money and serve honest food. You don't need to be someone to come here. Sofitel caters to all demographics on a social scale in Macau. 
At Sofitel Macau, we are not that pressured by frames and guidelines, so we have the creative freedom of doing what we think works. Here, the chef has a lot of input because, for Sofitel, gastronomy is crucial, F&B has a strong emphasis here.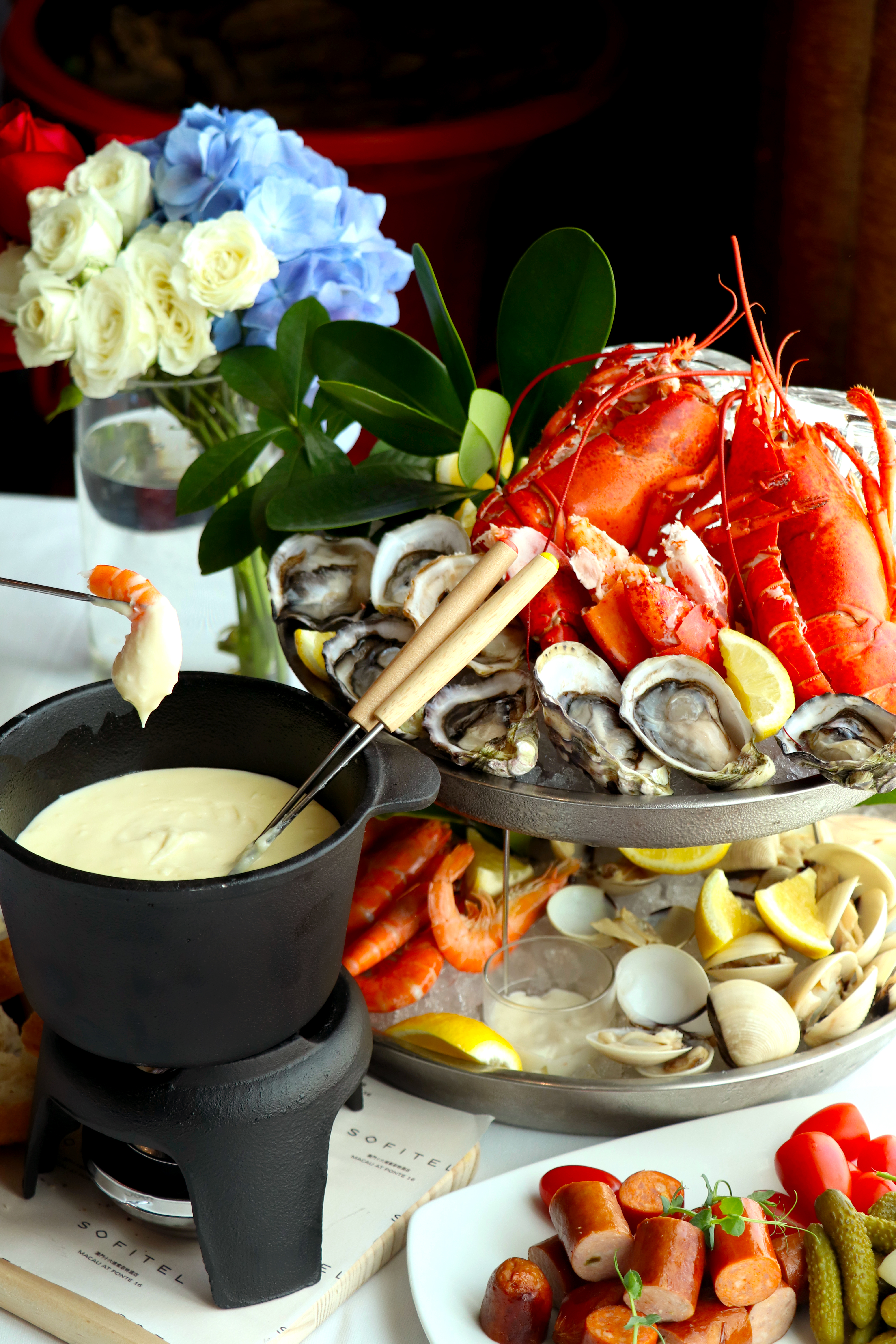 What do you think changed at Sofitel Macau since you started working here?
I was hired at the same time as our Food & Beverage director, Falko Flamme. Together, we make a good team–he is creative, and I'm good at operations. We were recruited to be creative, think outside the box, introduce a fun element, and attract new guests. In 2020, we raised more Western events, such as set lunch and dinner, wine tasting, and transformed the concept of Privé into something that works better. Now it hosts occasional social seafood dining, wine dining, and Dinner in the Dark.
We also brought more products iconic in French gastronomy–cold cuts, bread, wine. Sofitel Macau is back on the gastronomy map as a place that offers Western products and acquired a more diverse clientele.
What exciting plans you have for Sofitel dining next year?
2020 was pretty chaotic. In 2021, we have adjusted budgets, but we know the circumstances and already have exciting events planned. In 2020, we brought the Dinner in the Dark to Macau and adapted its structure and mechanics to the local guests. Next year we plan to keep on with this project.
Until we can open Privé daily, the plan is to have a special dinner every week. There will be blind wine, seafood, fondue dinners. By the way, our seafood tower is the best deal you can get in town! 
Starting in March, we are planning a dinner event with dry-aged smoked meat. Sofitel Macau will be focusing on family-style, not pretentious events where people can gather and share decent food. 
What are the most satisfying and the most challenging sides of working in Macau?
A lot of people here speak English. After working in various locations with language barriers, I appreciate this luxury. From a chef's point of view, the price of alcohol is a significant advantage. The challenging side is that Macau is a relatively expensive place. Actually, before Covid-19, I didn't live in Macau. My home is in Zhuhai, so I used to cross the border to get to work.  
What do you do on your day off? 
Anything that doesn't involve thinking about work, really, mainly resting. Back home in Zhuhai, I have many animals–fox, eagle, cats, and dogs. So my day off would be taking care of the animals, fixing things around the house. I'm not very social so I'd rather not go out and be among the crowd. Frankly, I get more satisfaction taking care of animals or plants. I don't need people to be happy. 
But as I stay in Macau, I sometimes work. If I don't, I'd go for an hour's cycle around town or stay in, sleep, check Instagram for Macau Lifestyle updates, watch Animal Planet or Discovery for hours. I'm good at learning new things, so I might go on YouTube and check out tutorials to learn a new skill.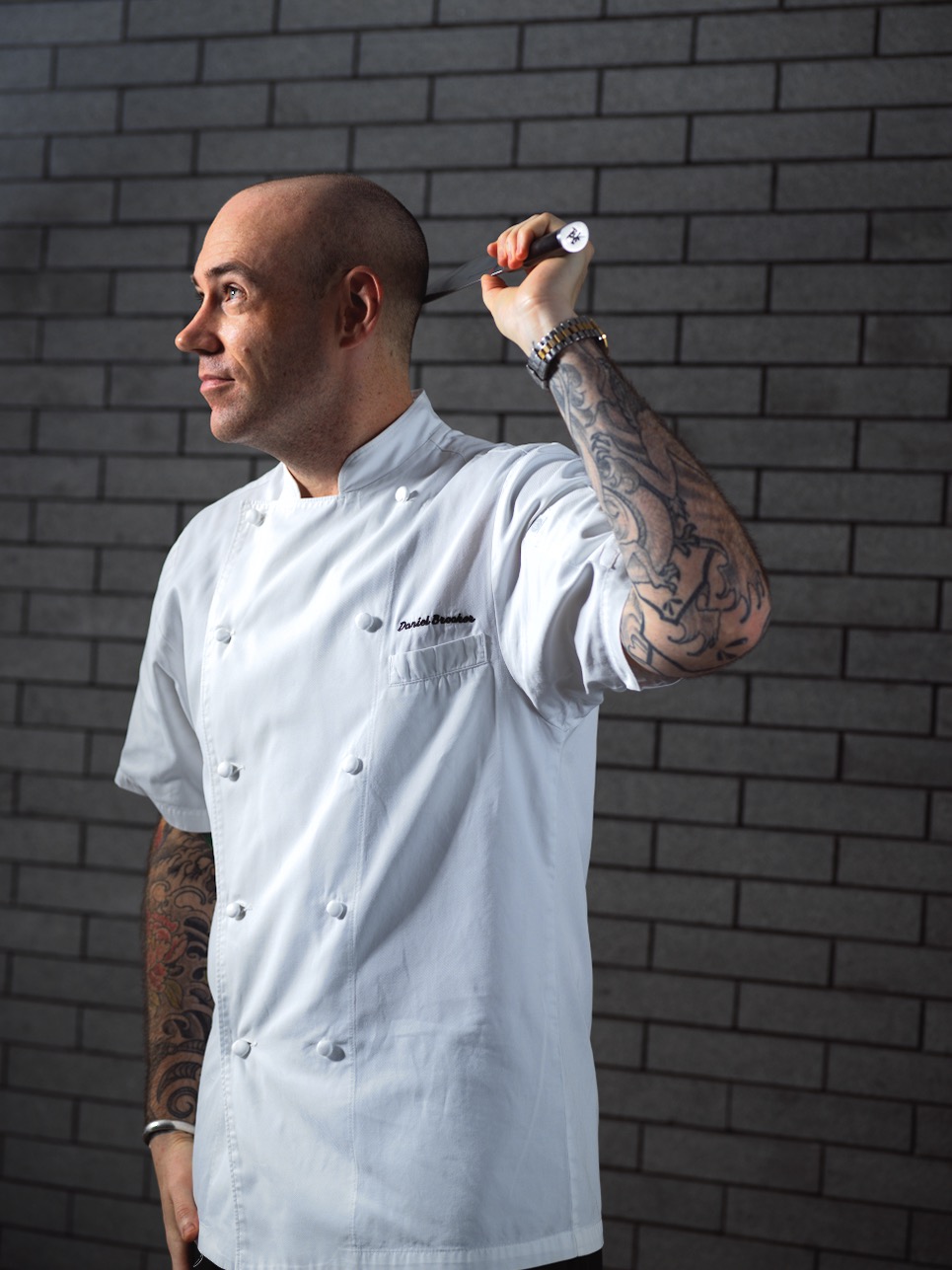 What are your favorite places in the city? How about favorite restaurants and bars? 
McDonald's is very consistent (laughs). Well, I have no shame to say that the last meal of my life would be a Quater Pounder with cheese. I love comfort food! Also, I'm into hot pot and Korean BBQ. Frankly, I haven't found a place in Macau that I'd go back to every week.
A bar that I do enjoy going to is The Macallan Whisky Bar & Lounge for their drinks, food, and good music. Macau Soul is also great. But I don't go out that much. I'm a UFC fan, so when it's a good fight, I'd go to The Roadhouse Macau.
What advice would you give to your younger self at the start of your career? 
Honestly, if I could live my life again and be at the same place, I'd be grateful.
I'd tell myself to leave school earlier. My parents and wife look at me funny when I claim this, but I don't believe classic education is crucial. Obviously, it is if you want to become a doctor or lawyer. Not everybody needs it. I managed to achieve what I achieved and be successful without it. 
Also read: Wake Up Here: Sofitel Macau At Ponte 16
---
For the latest news and updates, follow Sofitel Macau on Facebook and Instagram @sofitelmacau
Sofitel Macau At Ponte 16 Rua do Visconde Paço de Arcos, Macau, +853 8861 7801, www.sofitelmacau.com
Tags
Related Posts