Chef Andrea Zanella is new to Macau but hardly new to the kitchen, with over 30 years of experience, nearly twenty years of that in Asia. The Italian chef has worked around Europe including Italy, the UK, and Switzerland, and then in Thailand and Malaysia. He obtained a Michelin star for Ristorante San Bassiano in Bassano del Grappa, Vincenza, Veneto, Italy. This is a chef who respects tradition while always searching for a new perspective in his dishes.
Tell us a bit about your background, where you grew up, how you got into cooking.
I grew up in a small town outside of Venice. I always cooked for myself as my parents worked all day. So early on I learned to make the basics—spaghetti, etc. When I finished middle school at 13 I was faced with the question: what do I want to do?
This is European system where you decide earlier on in schooling on a trade, right?
Right, so I was sent to a family friend's restaurant to work a bit, to see if I liked it. I became usual kitchen boy—peeled potatoes (a lot of potatoes!), washed dishes, etc. And of course was not let near the stove. From there I went to a hotel school, where I learned a lot of what I had already learned working as a kitchen boy. But from there that is how I got my start.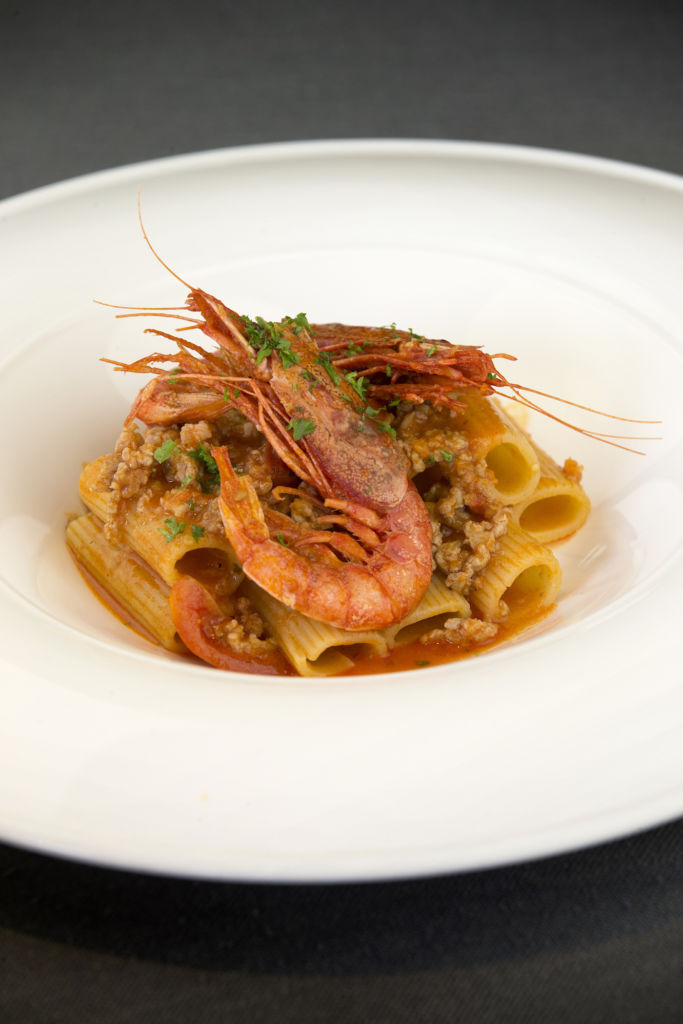 What does tradition mean to you? When we speak of "traditional Italian cooking" and so on, does this mean anything anymore?
It's 2017, and in some ways, "traditional Italian" doesn't mean anything. In 15 hours you can be on the other side of the world. Many Japanese, Chinese restaurants have opened in Italy. So what is "Italian" cooking? But of course, there must still be respect to techniques and ingredients—a Bolognese is a Bolognese. The challenge is to make it interesting while still respecting tradition.
What are your plans for Caffé B?
I won't change the menu, not immediately anyway. It is a step by step process. I am new to Macau and need to understand the customer here, and also what is available here when sourcing ingredients. That is really important.
Do you enjoy cooking at home or are you like some chefs and don't touch the stove outside of work?
My wife is Malay-Chinese and I cook some dishes for her. Sometimes if I see something nice at the market, will bring it home to cook.
Have you had a chance to try many restaurants in Macau yet?
No, just so busy with work. Malaysia was also very diverse so this is something I like about Macau. I really like Chinese food and will explore restaurants here and across the border when I have time.
Caffé B Lake View Mansion Block 1, 744G-H Avenida Panorâmica do Lago Nam Van, Macau, +853 2838 6886, www.facebook.com/caffebmacau
Tags
Related Posts