Wontons are basically small round shrimp dumplings which can be deep-fried, steamed or boiled. The latter is the most common way to have them with noodles. If it comes with soup, the broth is usually clear and shrimp based with chives and garlic. Nothing is more satisfying than slurping down a piping hot bowl of wonton noodles on a cold day. Even better if it was easy on the wallet too! Here's a list of the best wonton noodles soup in Macau for no more than MOP $50 a bowl!
Estabelecimento de Comidas Chu Kei
(See featured image above)
This is, without a doubt, one of my favourite eateries in town, whatever the season! One of their main delicacies is wonton noodles in soup. Served in a bowl of hot steaming shrimp broth, it's always good and never, ever disappoints. Opened since 1954, they still use the owner's mother's original recipe making Chu Kei's wonton noodles a traditional staple.
Opening hours: Daily, 7:00am–2:00am
Chu Kei 117 Rua dos Mercadores, Macau (Original branch), +853 2857 4262
7 Edf. Yuen On, R/C, Rua do Padre António, Macau
327 Edf. Cheong Fai, R/C, Avenida da Praia Grande, Macau
21D-21E, Edf. Cheong Seng (Moradia B), R/C, Travessa dos Anjos, Macau
9, Vista Magnífica Court, R/C, Alameda Dr. Carlos d'Assumpção, Macau
84A, Edf. Weng Son, R/C, Estrada de Coelho do Amaral, Macau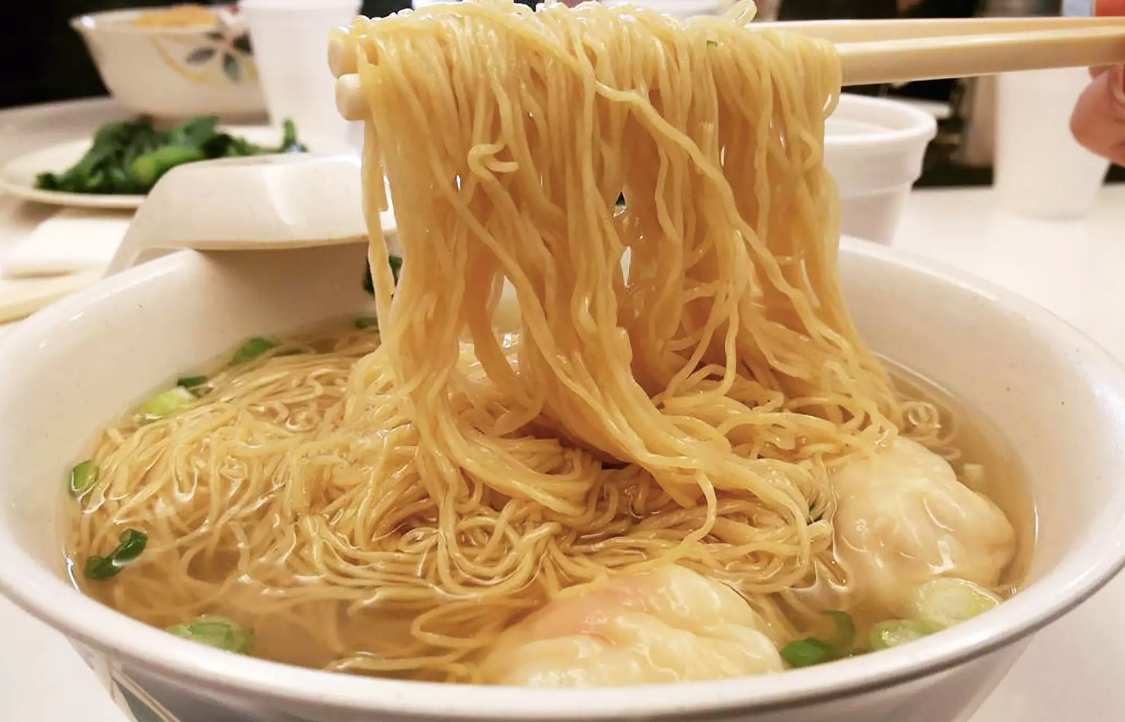 Wong Chi Kei
Opened in Macau SAR for more than 50 years, it's always full and has some of the best winter dishes in town. Their go-to winter dishes include wonton noodles soup and congee. There are several branches throughout the city, including Taipa. For the night owls, Wong Chi Kei is open until late, which is awesome for those who are looking for something to warm their bellies during winter.
Opening hours: Daily, 8:30am–11:00pm
Wong Chi Kei 17 Largo do Senado, Macau, +853 2833 1313
21 Rua do Cunha, Taipa, +853 2836 1373, www.taipavillagemacau.com
51 Rua Cinco de Outubro, Macau
RTC – Noodle & Congee
This restaurant is one of Grand Lisboa's best joints for 24-hour delicacies. From exquisite and expensive dishes to easy, light and cheap ones, there's something for everyone. Revamped a few years ago, this ample spot now boasts a view of the casino area. Decorated tastefully with a clean kitchen and neat furniture, the wonton noodles soup here is a little different. The noodles and the wontons come separate from the broth so you can add the wontons in as you eat. Noodle & Congee offers several other options of add-ons like dry noodles with no soup and other ingredients, such as crab.
Opening hours: 24 hours
RTC – Noodle & Congee U2/F, Grand Lisboa, 2-4 Avenida de Lisboa, Macau, +853 8803 7755, www.grandlisboahotels.com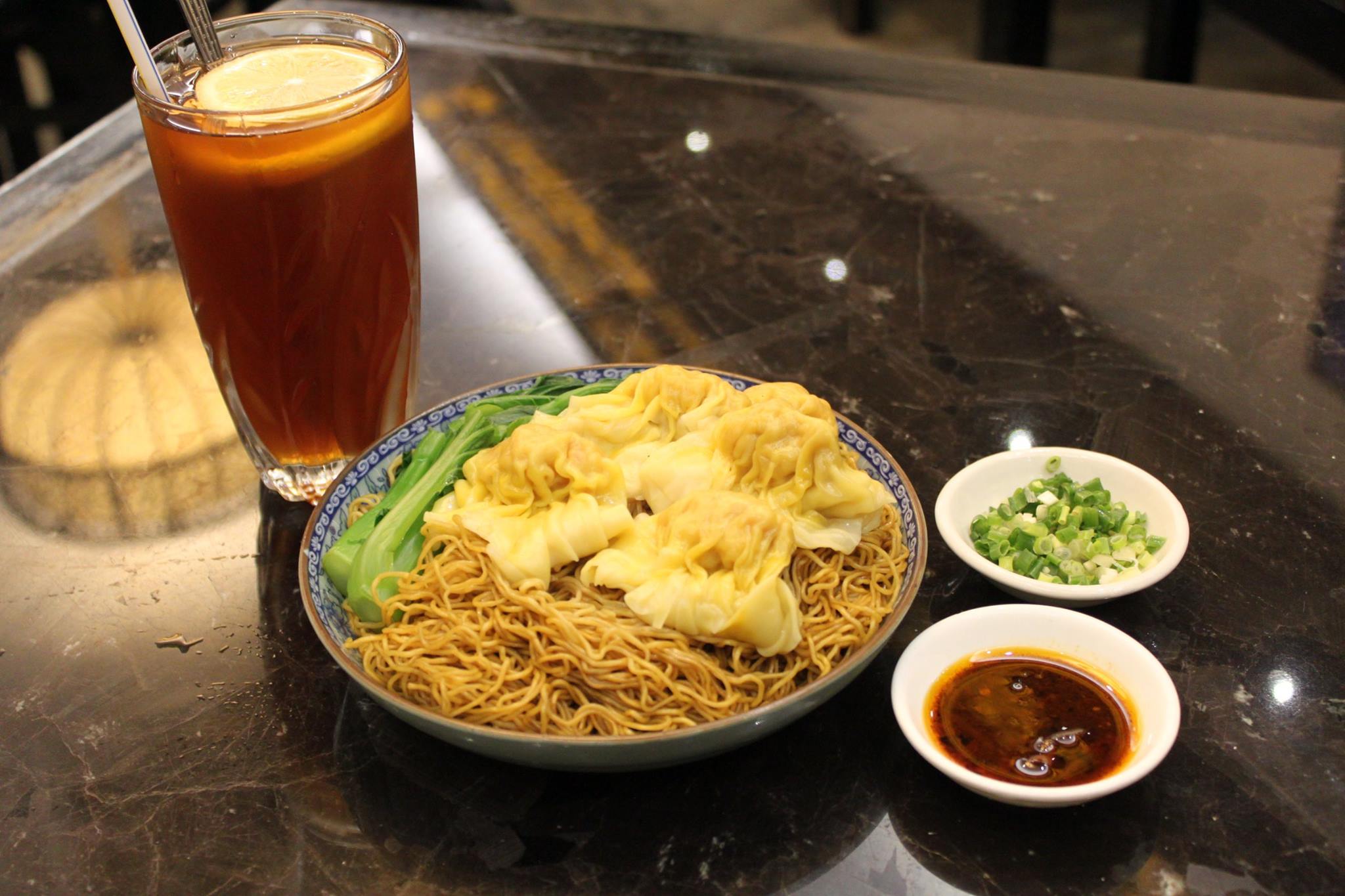 Piu Kei
Open till late, this is the perfect place for those staying close to Taipa Central Park. Set on a quiet street just behind Nova Taipa residences, Piu Kei has a few tables, but an extensive menu. Offering lots of local delicacies such as pig belly and intestine, steamed turnip and vegetables and congee, one of the restaurant's specials is its wonton noodles soup. Not a fan of broth? You can opt not to have it! For takeaways, they pack everything in separate cases which prevents the noodles from getting soggy. Additionally, it's easy to just put it together once you reach home and unpack it. Browse through their Facebook page to find more amazing dishes.
Opening hours: Daily, 7:00am–4:00am
Piu Kei 265 Rua de Bragança, Taipa, www.facebook.com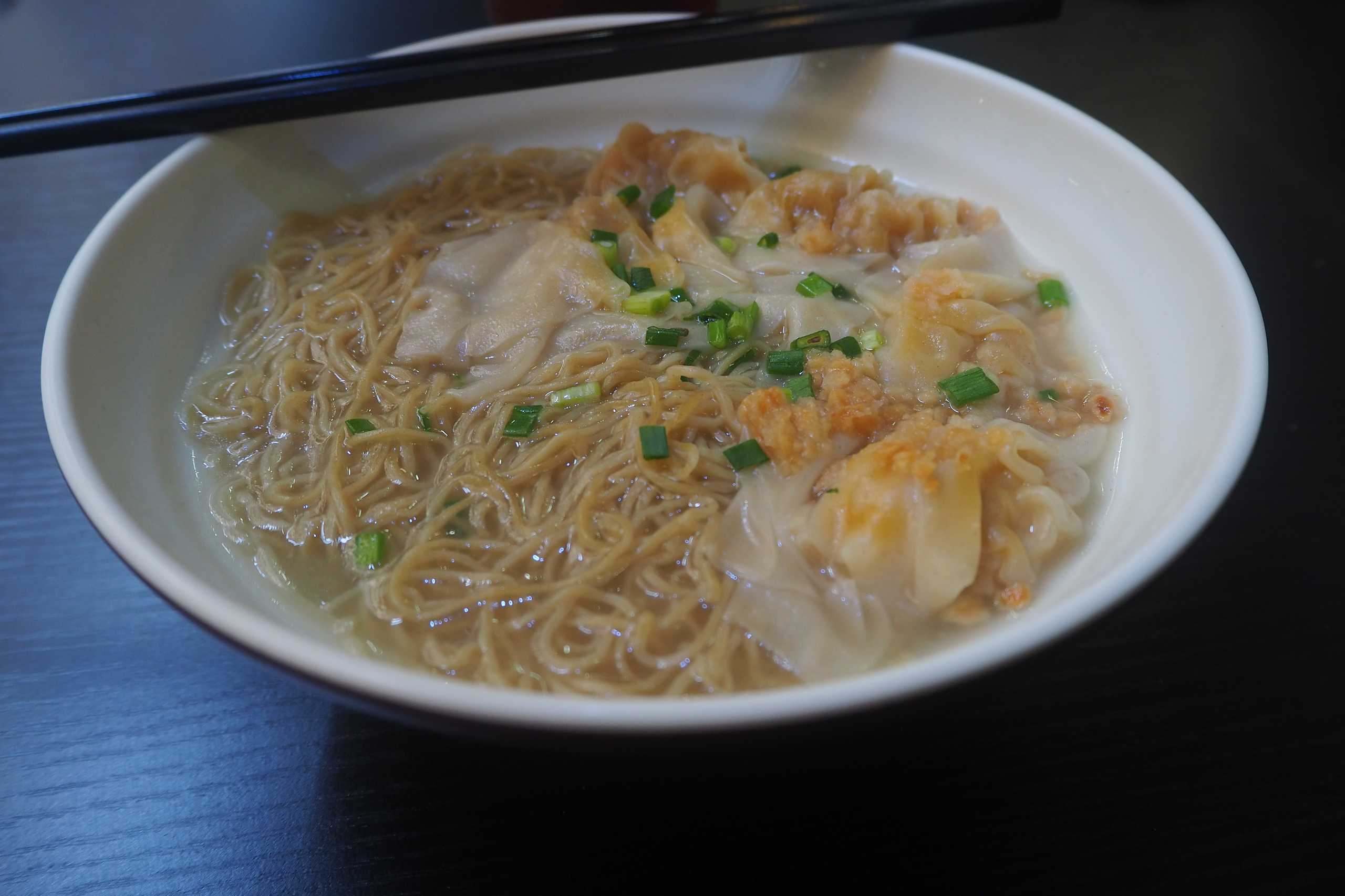 Estabelecimento de Comidas San Ngao Ioc Chai (新牛肉仔咖啡美食)
Set in a quiet street close to St. Lawrence's relaxed district, this simple and clean establishment has a thing for Coca-Cola. The place is quirkily decorated with Coca-Cola themed souvenirs and knickknacks! Unfortunately, no form of public transportation will leave you at its door. However, there are public buses coming from Barra (going to A-Ma temple) that have stops nearby. Their wonton noodles soup has a different and refreshing taste, with a garlicky tone to it. Check their Facebook page for directions and further information on their menu.
Opening hours: Daily, 9:00am–10:00pm
San Ngao Ioc Chai (新牛肉仔咖啡美食) 6 Rua de Inácio Baptista, São Lourenço, Macau
Tags
Related Posts