We are all aware that the key to a happy life is not money or fame, but rather family. And the core of family health is what the Italians call, gioie della tavola or "joys of the table"—where family bonds are knitted through the pleasures of indulging in good food and good company. So if you're looking to enhance your quality of life, we know the perfect place where you can bring your dearest friends and family to bond over a delicious meal. Head over to Taipa Village and you'll find La Famiglia, a charming corner restaurant tucked within the maze of its colorful alleyways.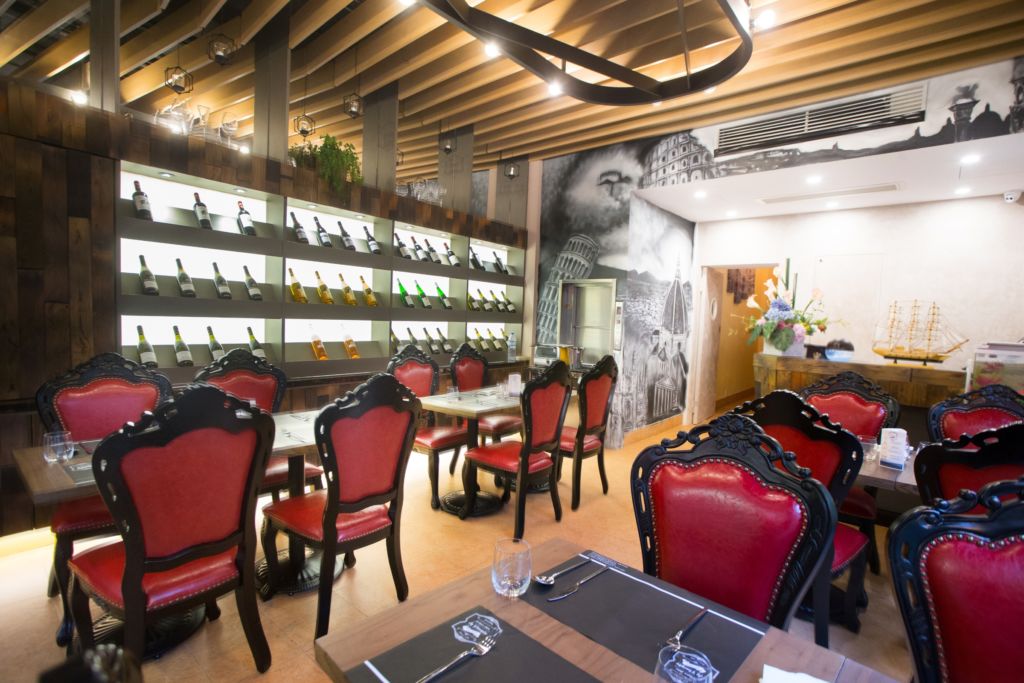 The only restaurant in Macau to do so, La Famiglia's menu is a brilliant combination of Italian, Macanese, and Portuguese cuisines–cultures that understand the importance of having meals enjoyed with family. Boasting three stories of spacious dining areas, there will always be room for parties whether big or small to sit comfortably, relax in this authentic ambiance, and anticipate what's to arrive on the table.
To initiate our meal, we began with staple Portuguese appetizers: bacalhau balls (MOP $58) and "rissois" shrimp patties (MOP $58) which quickly became addictive as we reveled into the generous fillings of seafood. From their Italian menu, the divine smell of olives and mushrooms permeated the air as our pizza arrived (MOP $108). Its light, crispy-outside yet soft-inside crust was a delectable bite, topped with the ideal ratio of ingredients.
Integrating Portuguese and Italian flavors into one dish is proven not to be a difficult feat by La Famiglia. Undoubtedly our personal favorite, bacalhau risotto (MOP $118) was a perfect combination of two vital ingredients from its individual cuisines. Seemingly every grain of rice was coated with the prominent flavor of bacalhau but also fused by the creamy mushroom sauce making every spoonful beyond satisfying. Irresistibly tempting, a gorgeous suckling pig (1/4 – MOP $288, 1/2 – MOP $568, whole – MOP $988 *advance order required) became our table's centerpiece as its skin glazed under the chandelier.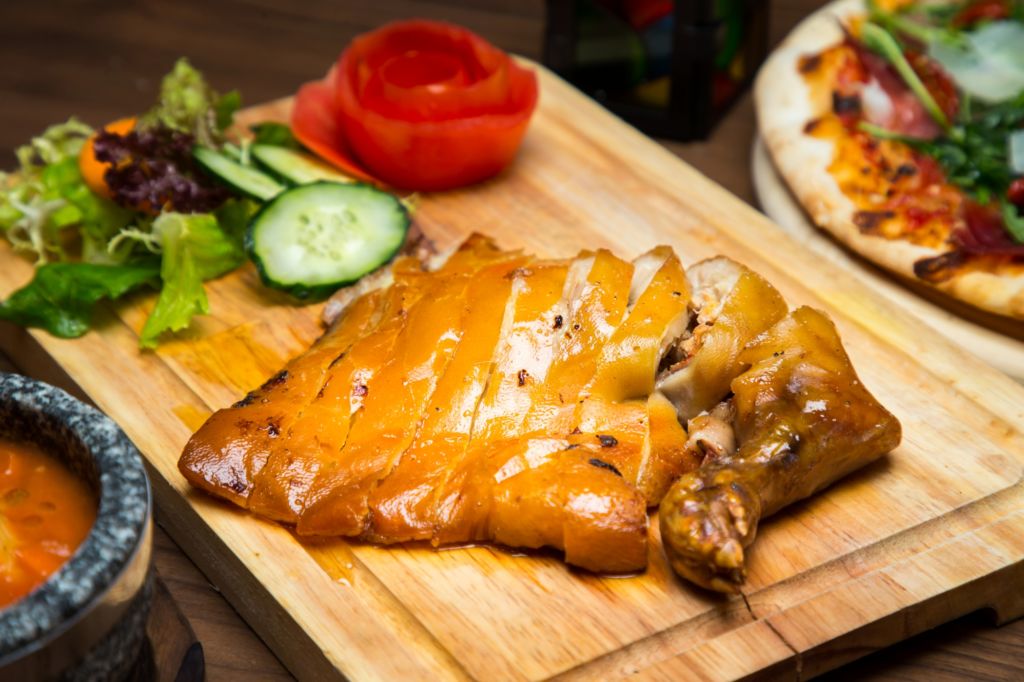 Its succulent meat exuded flavor and tenderness with every bite while its thin skin roasted remarkably akin to the texture of a candy. To divert our attention from the pig, we swayed our appetites to the beautiful tray of African chicken (MOP $118) that came. Marinated for two days, infused with coconut milk, then grilled with herbs and aromatics until the edges became desirably crispy, it was impossible to keep on the table for long as it was devoured the moment it reached the table.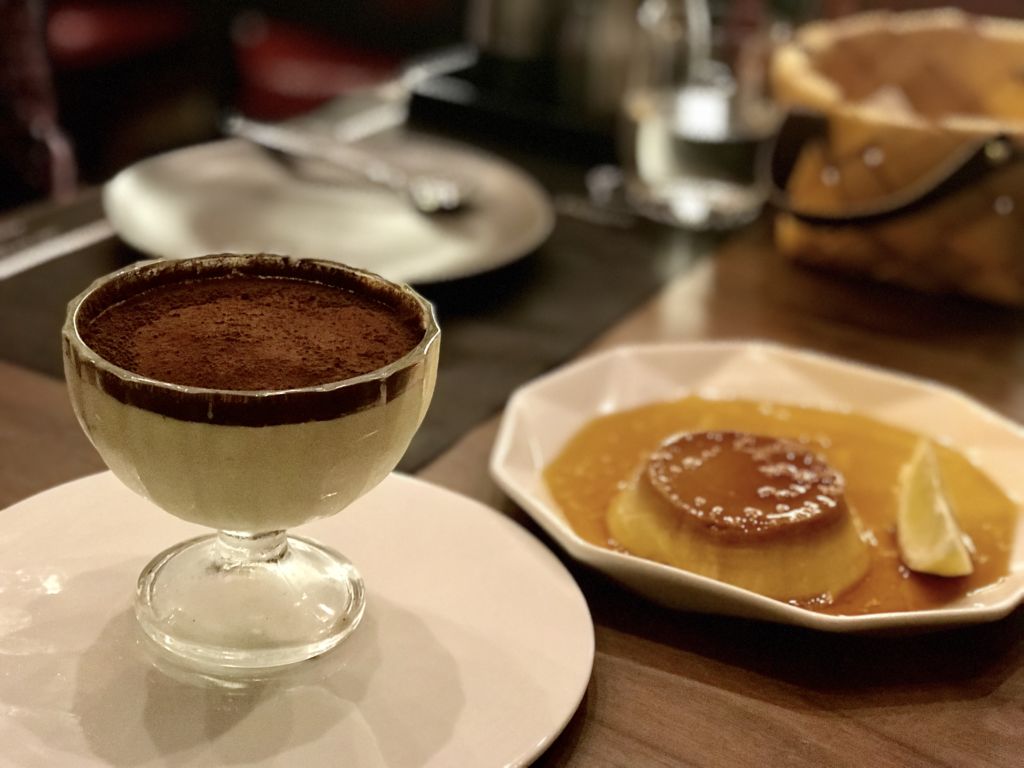 Our overindulgence was nearing an end when the classic desserts arrived on our table. Sinful and decadent tiramisu (MOP $48) can instantly jolt someone on a food coma into happily eating again, while the light and creamy Portuguese flan (MOP $38) can satisfy anyone's sweet tooth.
Highly recommended to bring anyone over, you can entrust La Famiglia to bring an inviting spirit of warmth and a banquet of splendid courses to win the hearts of you, your friends, and your family.
---
La Famiglia +853 2857 6131, 76 R. dos Clerigos, Taipa Village, facebook.com/famiglia.macau
Tags
Related Posts