The first thing you'll notice once you arrive at Le Bistro Marcellino is the restaurant's location. It might be slightly hard to find at first, but once you do, it's hard to miss. The best thing about it is the fact that it's not inside a casino and yet it has a great view (seriously how many restaurants do you know in Macau with actual windows, let alone views?). Once you settle down in the cool-industrial-looking venue and take a peek at the amazing skyline vistas, it's already time for the menu. What a surprise!
Le Marcellino defines its cuisine as modern European, but I would describe it as more of an international cuisine with a modern flair. The menu is varied and diners have a wide range to choose from. There are exquisite creations and experiments with molecular cuisine but there are also burgers and sandwiches well suited for those looking for a lighter meal. The price range is fair, considering the quality and portions. For a three-course meal with wine, you can count on spending about MOP $400/pax. The service is good and you'll easily identify the well-trained staff, albeit new, will treat you well and meet great expectations.
What impressed me the most was the ability to adapt, a quality so hard to find in Macau outside the big casinos. You're not a fan of onions? No problem. Less spicy? Sure!  There is also a well-stocked bar and a great bartender who will be happy to prepare you wonderful cocktails, shots or, take this, coffee. Yes, coffee is good. They make their own blend and even the decaf has a delicious aroma.
We had the Traditional Prawn Ceviche topped Lemon Foam, which was unbelievabl  fresh and well seasoned with chilli, which was just in the right amount and did not overtake the avocado or the prawn; and a delicious  Seared Tuna completed with green-pepper caviar.  For the main course, we shared the 'Marcellinho' Burger and, the highlight of the evening, the Pan-seared Salmon with tabouleh Couscous, and Red Pepper Puree, wasabi mayo and Green Pepper Caviar, the salmon was crispy on the outside and yet uniquely soft and rosy on the inside.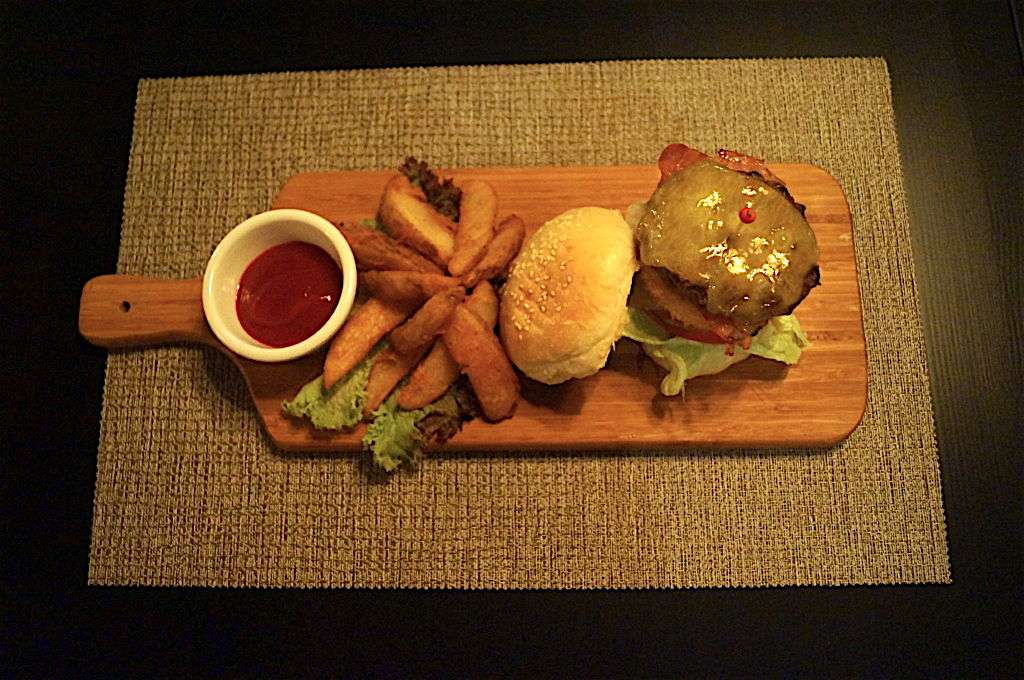 Although it is quite a new space, with young faces, Le Bistro Marcellino has something which is hard to find elsewhere: soul. Everyone in the restaurant is happy to be there and tries hard to please. Whatever you might choose to order, do try and finish the meal with a cup of coffee. You will not be disappointed!
Le Bistro Marcellino Estr. da Ponte de Pac On 北安碼頭馬路 #973 Island Park Bloco XIV Taipa, Ilhas Macau, +853 2886 0166
Tags
Related Posts