Bubble tea looks like something from the future to those who remain unfamiliar with this Taiwanese drink. Besides being tasty, it's fun, Insta-worthy and usually not too expensive. We have selected the ultimate go-to places for good bubble tea in Macau! From Thai style to true, original Taiwanese ones, there is something for everyone. Fruity, traditionally Chinese, hot or cold, have it your way. What matters is that it's good and here the spots we've selected for you to shake, drink and repeat!
Koi
(See featured image above)
Located on Rua do Campo and some other places such as Taipa Village, you get to choose the percentage of sweetness you want to add to your beverage. Our go-to drink is their macchiato with hot/cold black tea. You can find the staff stirring up a creamy and foamy froth and you can also find instructions or tips on how to drink their macchiato properly. We also recommend trying their golden bubble milk tea! For more info, check their Facebook page.
Koi GF-A Ngan Fai Building, 125-127 Rua Do Campo, Macau, www.koicafe.com
Calçada de São João, Macau
11 Rua do Monte, Macau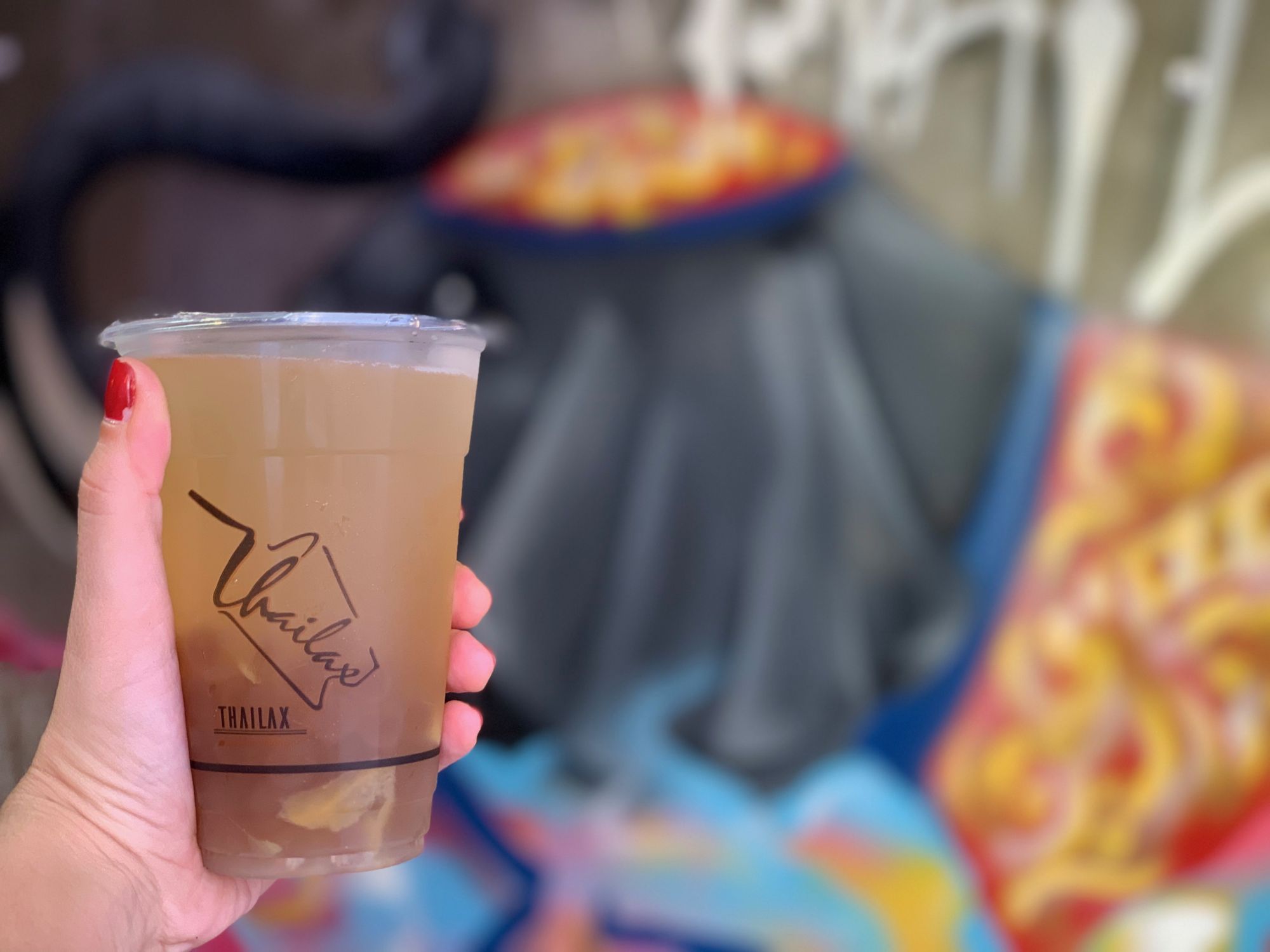 Thailax
Thailax is a Thai tea shop offering a great selection of exotic Thai drinks. A must is, of course, their classic Thai milk tea, lemongrass lime Yakult, and galaxy butterfly pea tea–a mesmerizing color-changing brew. There are no artificial colorings added, just an all natural extraction derived from a stunning indigo-colored flower grown in Thailand for thousands of years. An interesting refreshment for your sipping and Instagramming pleasure!
Thailax 52 Rua Correia da Silva, Taipa Village, +853 2857 6132, www.facebook.com/Thailaxdrinks

Comebuy
Our favorites at Comebuy include fresh taro milk tea and 3Q passion! Besides the traditional options–which are the most popular as well–there is an array of options for people who don't drink milk or prefer their beverage hot! You'll find several shops around town, both in Taipa and the Peninsula. This shop is pretty busy and it's frequented by local students during lunchtime and after school.
Comebuy Travessa dos Anjos, Macau, www.comebuy2002.com
1B Rotunda Carlos da Maia, Macau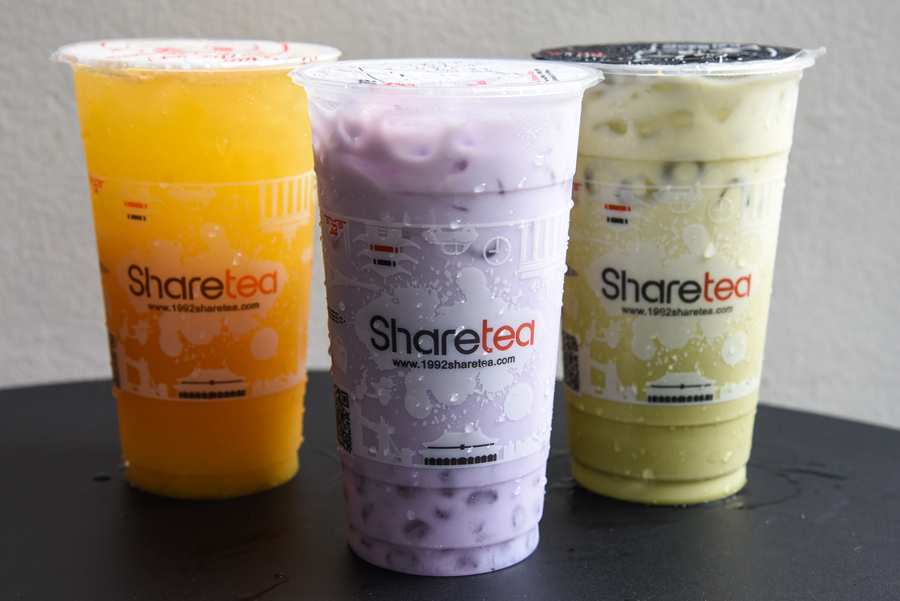 Sharetea
Located along Filipino Street around San Malo area, just opposite Giro Pizza (20 G/F Rua Dos Cules) is one of the top bubble tea stores in Macau–Sharetea. Their club milk tea (MOP $21 for a large size) includes egg pudding, red beans, tapioca balls, coco de nata, and more! It may sound overwhelming but think of it as a surprise and a fun drink just like when you're eating Halo-Halo (a popular Filipino shaved ice dessert with a mixture of goodies) but in drink form! Staff there are really friendly and speak good English too.
Sharetea Shop G, G/F, 53 Estrada da Areia Preta, Mong-Há, Macau
Block G, G/F, Yue Tak Building, 113 Rua do General Castelo Branco, Fai Chi Kei, Macau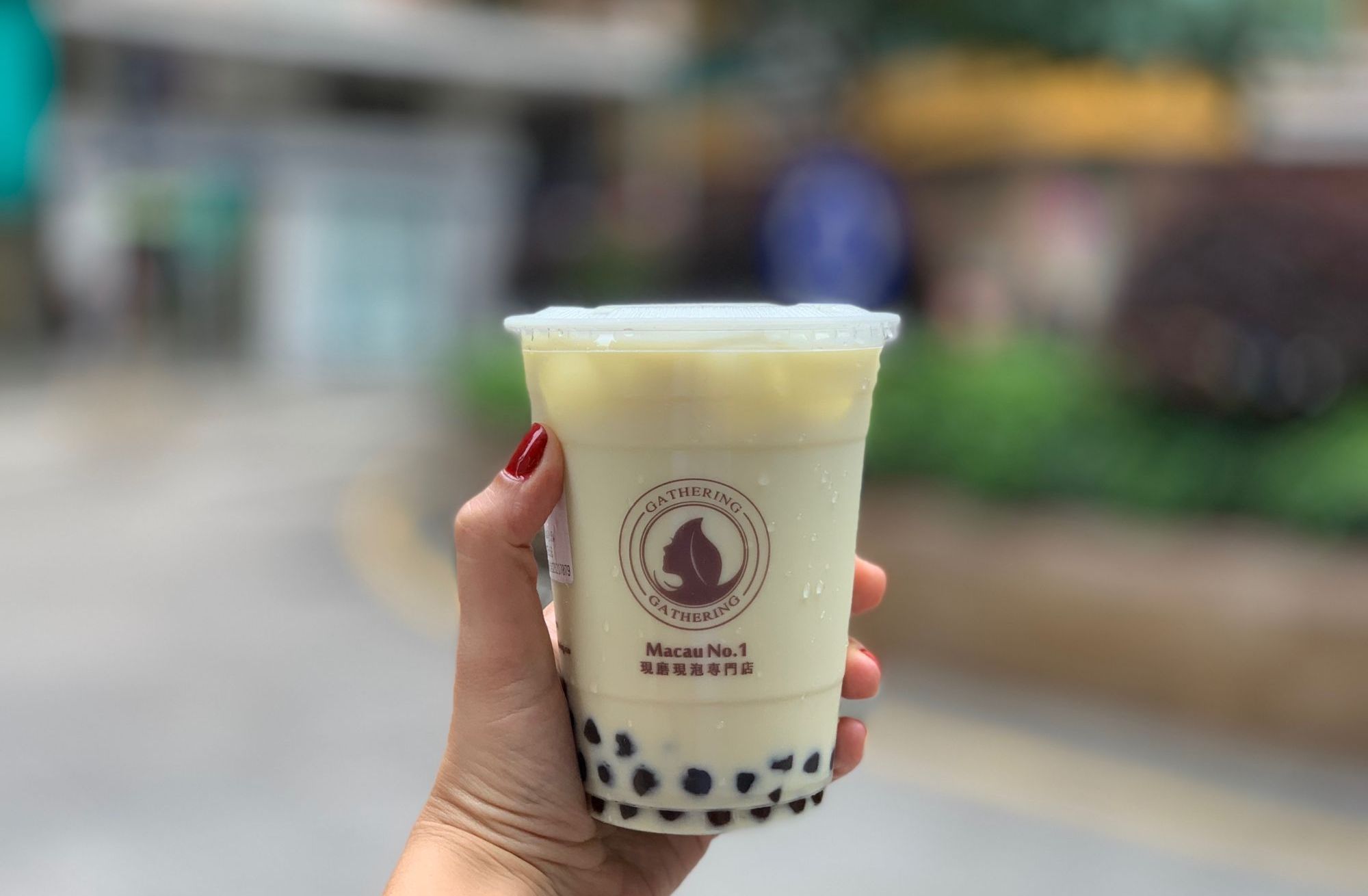 Gathering
This bubble tea shop has been slowly replacing all of the Comebuy stores we know. People get quite confused about their cheese tea. Well, if you have tried Koi's macchiato, Gathering's cheese tea is kind of similar. A cold whipped cream sits on top of your warm or hot tea making it a perfect match once you take a sip of the combination. So don't let that stop you from trying out something new!
Gathering Shop A, G/F, Edificio Chun Ian, 2E Rotunda de Carlos da Maia, Three Lamps District, +853 2821 7079
Travessa dos Anjos, Macau
Shop K, G/F, 76 Rua de Seng Tou, Jardim das Flores, Taipa, +853 2855 3590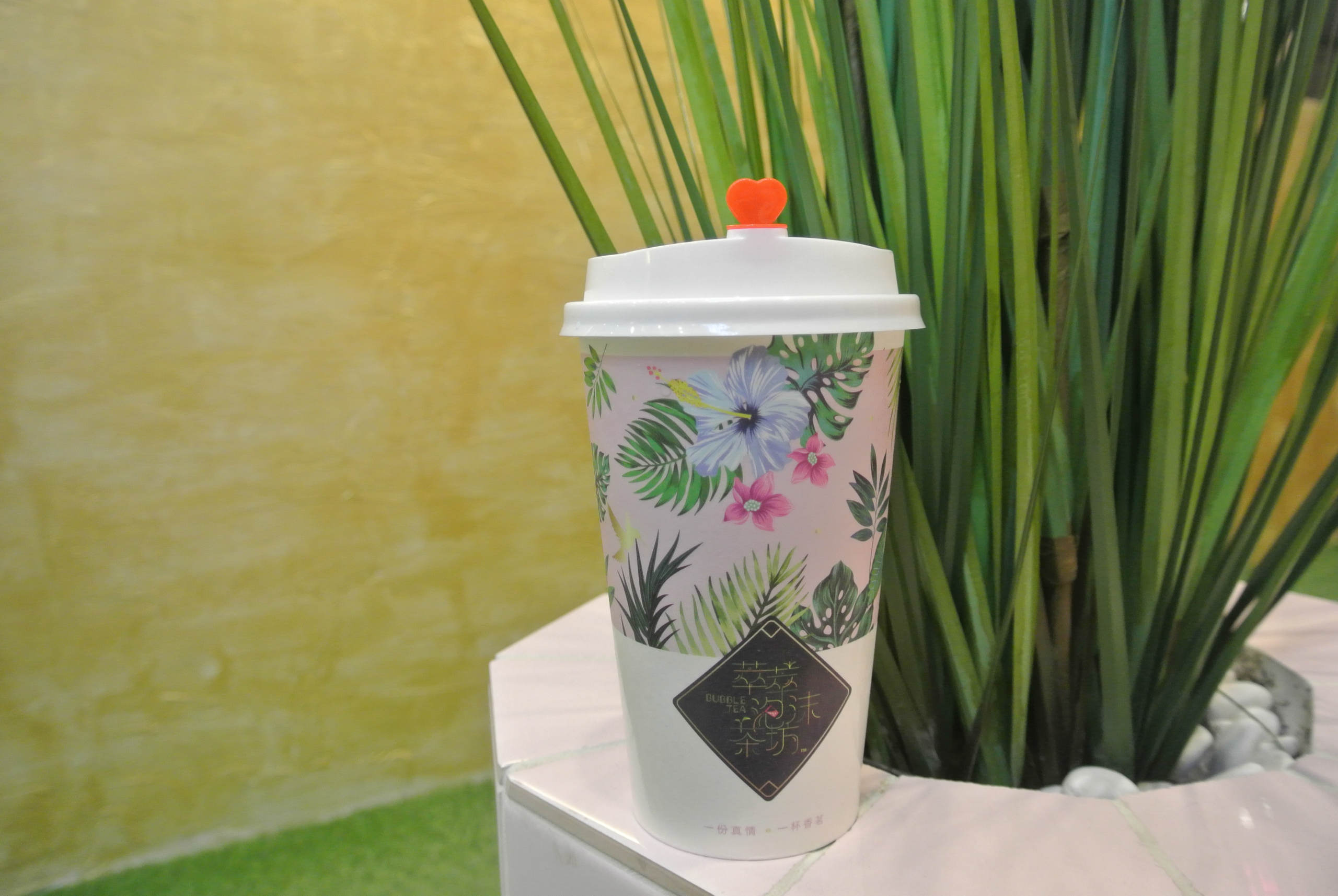 Bubble Tea
No bubble tea list would be complete without coming to Bubble Tea. We love how everything from their drink cups, tropical and bohemian interior design to even their neon pink #bubbletea sign that is just so Insta-worthy! We recommend getting their bubble king tieguanyin, a premium variety of Chinese oolong tea named after the Chinese Goddess of Mercy. With its surprisingly sweet aftertaste, it will definitely have you begging for more. If you're more of the fruity drinker, they recommend their "green tea with lots of tempting grapefruits" and the smoothie-like Yakult avocado smoothie. The Yakult adds probiotics to your drink while contrasting well with the creaminess of the avocado. Milk tea bags are available and for sale and whenever you come back to order, you get to deduct MOP $1 off your next order or get free boba with it, we prefer the extra boba and saving plastic at the same time!
Bubble Tea Chuen Yuet Garden, Rua Fernão Mendes Pinto, Taipa, www.facebook.com/BBTMACAU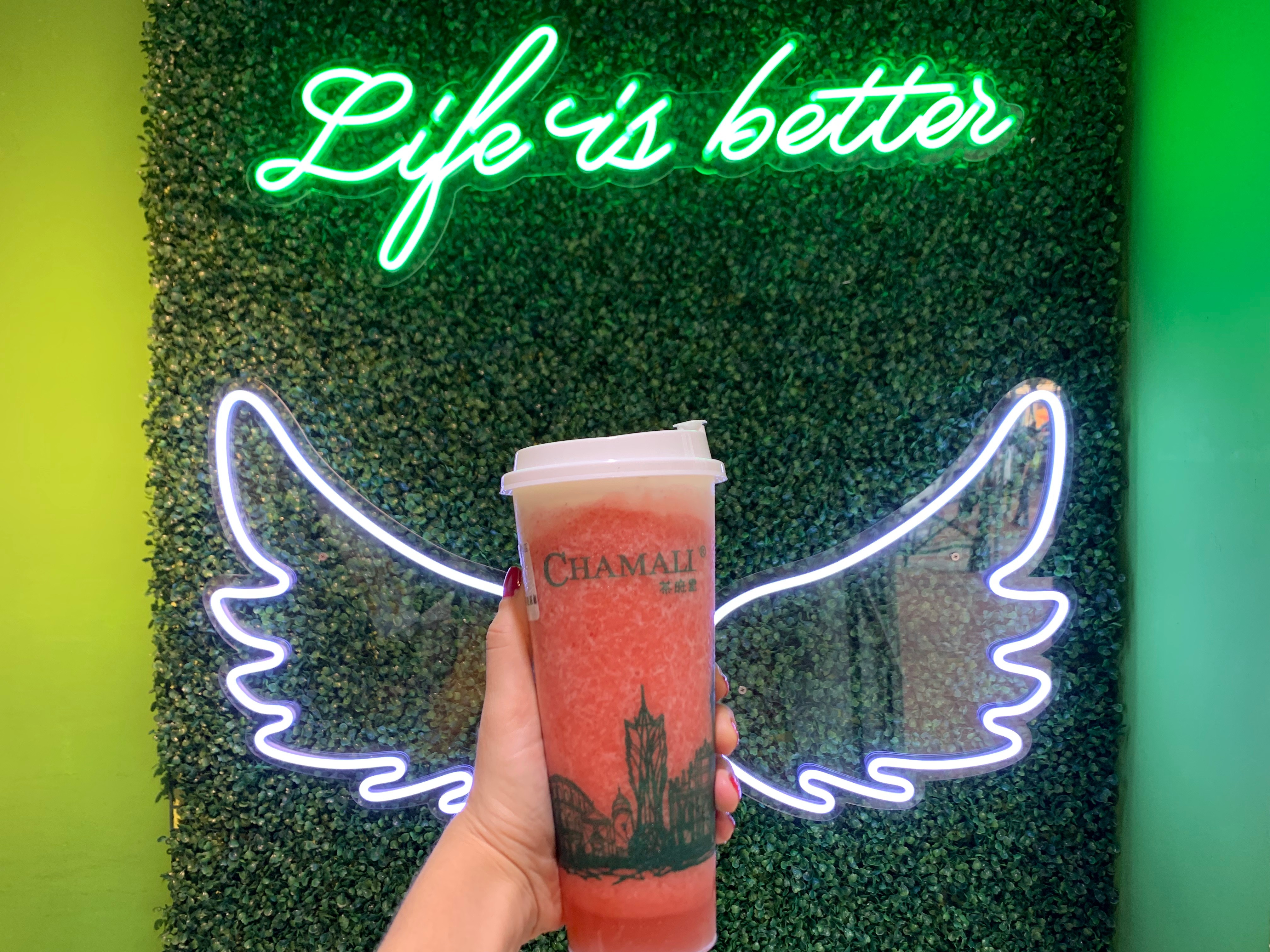 Chamali
With a pretty Instagrammable wall inside, Chamali shop (in Taipa Village) serves a bit of everything! From classic milk bubble tea to hot drinks and fruit tea shakes topped with a combination of fresh cheese, this is an ideal stop while visiting this area. Often crowded with tourists looking for something refreshing, it has benches right in front where you can just chill while watching people go by. Their strawberry cheese shake (tea-based) is to die for! Made on-site with real fruit and freshly brewed tea, it is the perfect beverage to have while strolling through Taipa.
Chamali 22 Rua do Regedor, Taipa Village, www.facebook.com/chamali.macau

HeereTea
Colorful, fun and outgoing–these are the adjectives that best describe Heeretea teas. Hailing from Taiwan, this is the chance to have a taste of what a real, traditional bubble tea tastes and looks like. If bubbly drinks are not your thing, try their fruity beverages. They change seasonally and have various flavors, such as orange and other fruits, oreo, among others.
Heeretea 20 Rua de Manuel de Arriaga, Macau, +853 6530 1320, www.facebook.com/heereteamacau1
Travessa de São Domingos, Macau
Gong Cha Macau
With more than 10 different shops around the city, Gong Cha is one of the most well-known bubble tea (and milk tea) brands in Macau. Also hailing from Taiwan–since 2006–it has spread all over the world, mostly in Asia but also in the USA and other countries. Besides signature drinks such as Gong Cha milk tea or honey jasmine green tea, the company offers a wide array of choices throughout the year and seasonally. During Macau's hottest months, one can order fruity and fresh drinks such as the one above (passion fruit green tea) and even brown sugar latte, mango pearl milk, among others. Compared to other bubble tea shops, Gong Cha offers a more diversified and wider selection of flavors and colors. For more info, check their Facebook page.
Gong Cha Macau 10–12 Rua de São Lourenço, Macau
G/F, 12B Rua da Praia do Manduco, Macau
Shop I, Flower City, 105–175 Rua de Coimbra, Taipa
12B Travessa da Sé, Macau
Shop G, G/F, Block 4, Tai Fung Sun Chuen Building, Istmo de Ferreira do Amaral, Macau
Shop C, Iao Ho Building, Rua Formosa, Macau
G/F, 27D Rua de Fernão Mendes Pinto, Three Lamps District, Macau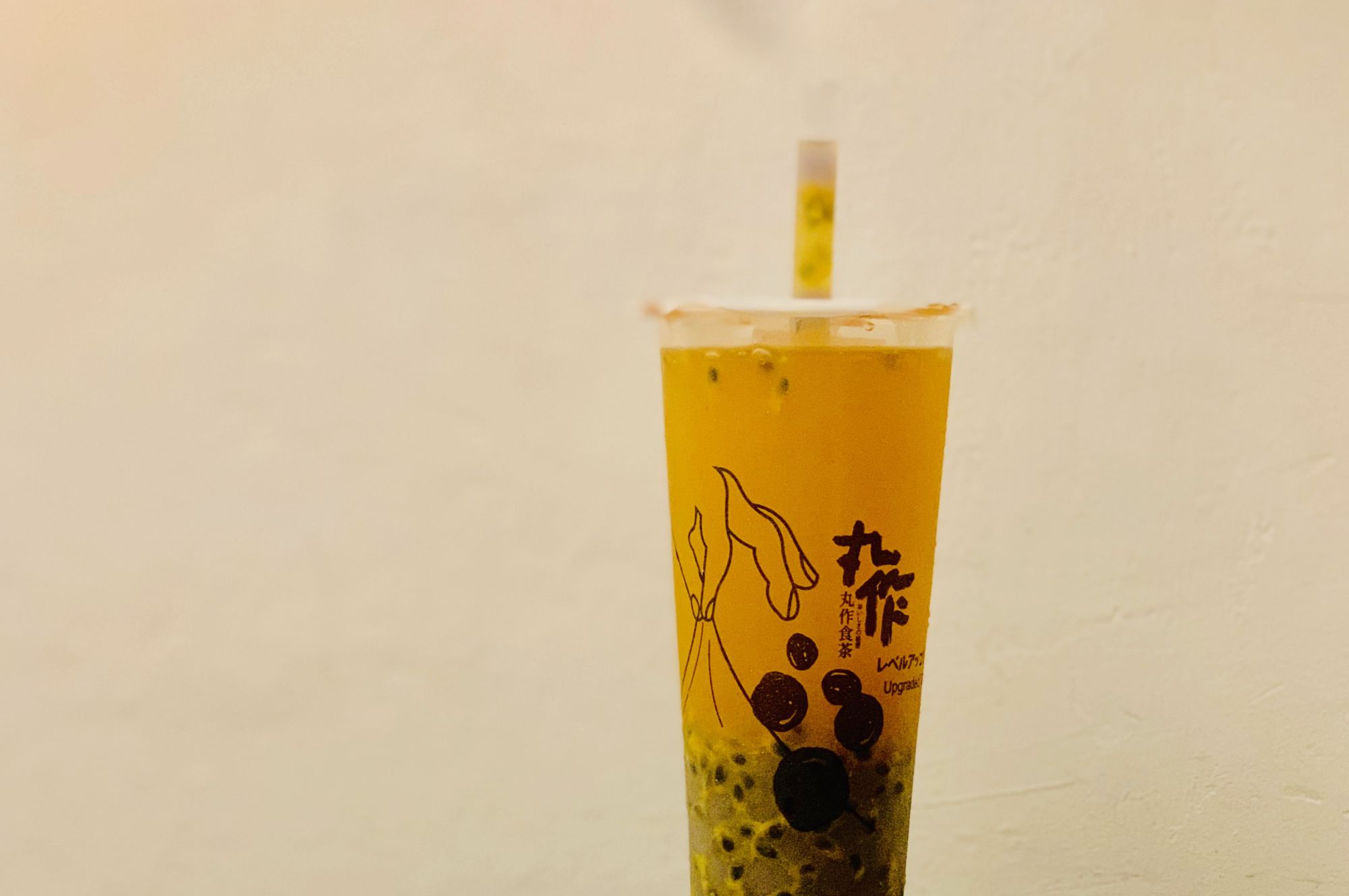 Onezo Macau
With almost a dozen shops in Macau, Onezo Macau has both English and Chinese menu, showing a diversity of funnier and cooler options! Along with traditional milk tea–and its variations–there are summer selections catered for those looking for a fresh drink in the middle of a hot day. If the motto is "simpler is better", passion fruit green tea is a wise choice; if you are a milk addict, try their passion fruit with a Yakult twist. The latter is a very traditional and typical drink in both Macau and Hong Kong, which the 90s generation appreciated a lot. Sipping it can take you back to memory lane or you might have discovered an all-time favorite beverage. At Onezo, you can also ask for different pearls in your bubble tea, including sweet potato, purple yam, matcha, bamboo charcoal, caramel or strawberry. Cheese tea is also a thing here, so if you like experimenting, choose either their fresh avocado Yakult with cheese or the fresh mango tea, also with cheese.
Onezo Macau Shop C, G/F, Block 2, Kwong Wa Building, 512 Avenida 1 de Maio, Macau
Shop C, G/F, Block 2, Kam Van Building, 6H Rua de São Lourenço, Macau
GF/F, Royal Ascot Building, 469 Rua de Évora, Taipa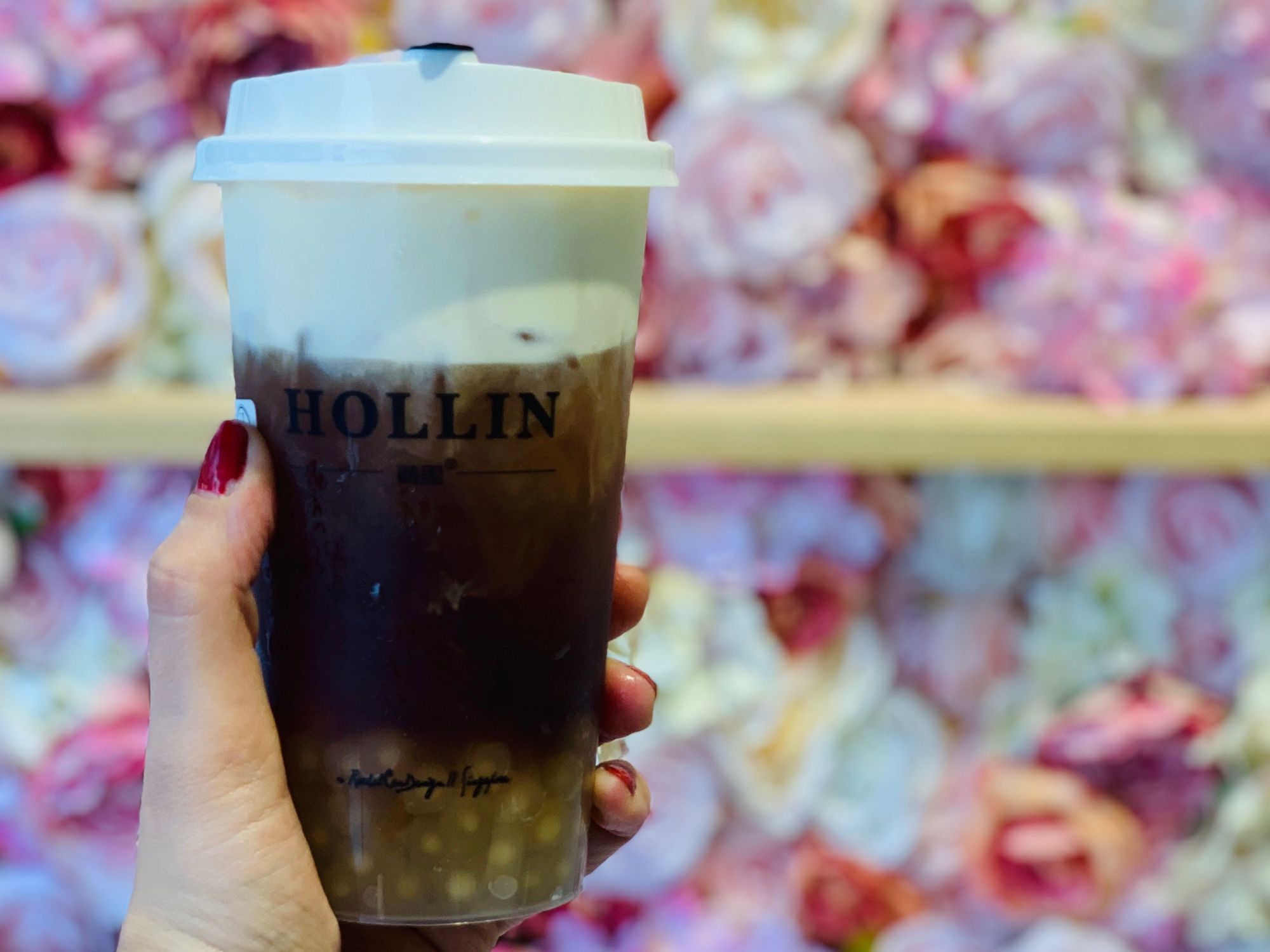 Hollin Macau
Self-proclaimed "tea and pearl" artisans, Hollin's might just be what you are looking for! Those little balls to which we call "bubbles" are also known as pearls. Made of tapioca, they're fun to suck up through the straw and chew. Milk tea, fruit iced tea, macchiato… You name it! As for the pearls, well, diversity is key as well: from the original ones (tapioca) to matcha, rose, honey white, osmanthus, strawberry and cocoa, there is an array of options to join your favorite drink! It might take a while to drink the whole thing, which is good when you truly enjoy something. The founder, Francis, started working in the tea industry 15 years ago and now has branches all across China, after opening the first Hollin in Singapore.
Hollin Macau Kam Hei Building, 65 Rua de Coelho do Amaral, Macau, www.facebook.com/hollinmacau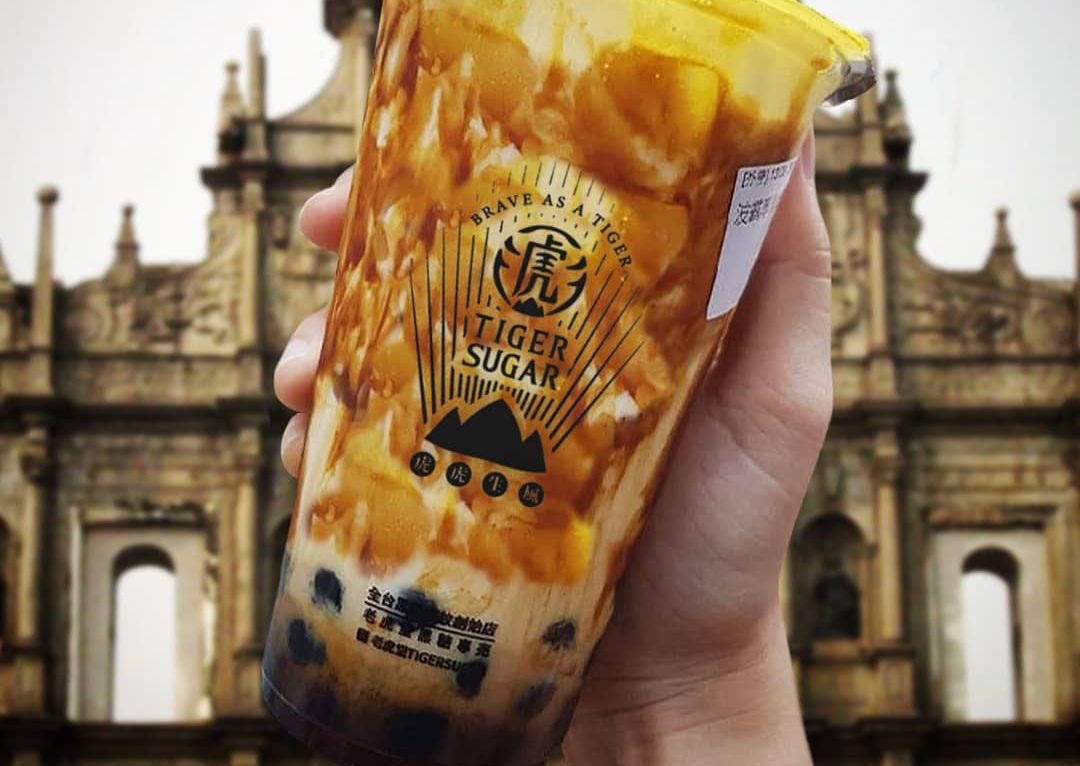 Tiger Sugar
Things get lost in translation sometimes and this is a prime example. Nevertheless, it is now a super brand, one of the busiest in the business of bubble tea. Tiger Sugar's slogan reads "Brave as a Tiger". The meaning? We're not sure, but we can certainly vouch for their bubble tea's quality. Now with two locations (Macau and Taipa), it is a must to bring first-time visitors to Macau here and give them a taste of one of Asia's best inventions. Tea is great, but whoever thought of adding tapioca in it? Tiger Sugar sure did! Some of their drinks even come with cool shapes and colors, such as the one shown above.
Tiger Sugar 121A Estrada Coelho do Amaral, Macau, www.facebook.com/tigersugarmacao
51 Rua Correia da Silva, Taipa Village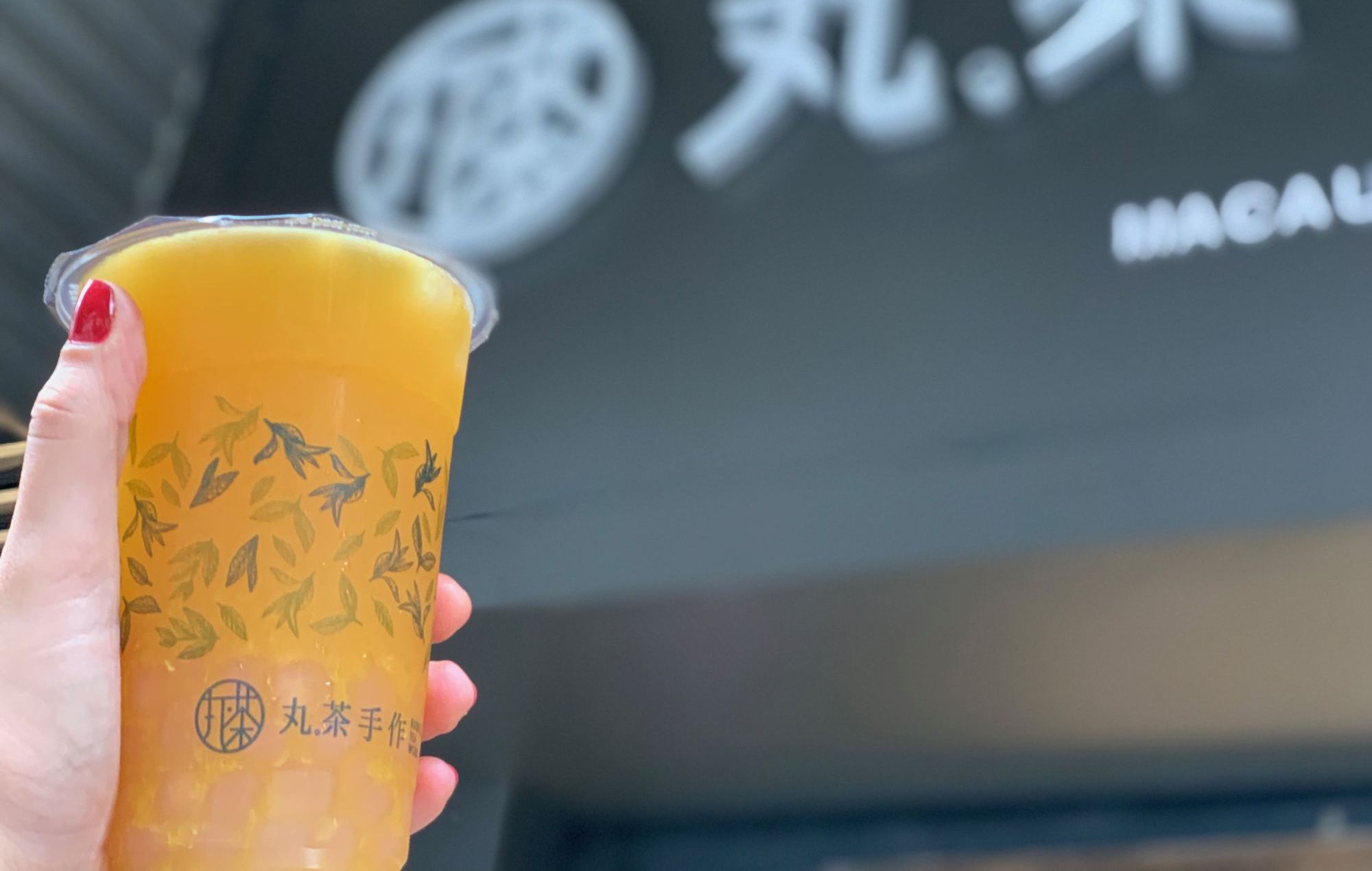 Bubble Tea Work (丸·茶手作)
Founded in 2016 in Hong Kong, it now has a branch in Macau! Bubble Tea Work has emerged as the world's first osmanthus-flavored pearls. All their pearls are homemade and you can taste the sweet potato, rose, sesame and sakura ones here. Regular milk tea, coffee beverages, chocolate and matcha are some of their most common combinations, but the ones that really stick out are their purple potato pearl milk tea, the brown sugar pearl latte and taro latte. Cheese can also be thrown into the mix for a creamy touch in every sip.
Bubble Tea Work 1 Rua de Adolfo Loureiro, www.facebook.com/bubbleteaworkmacau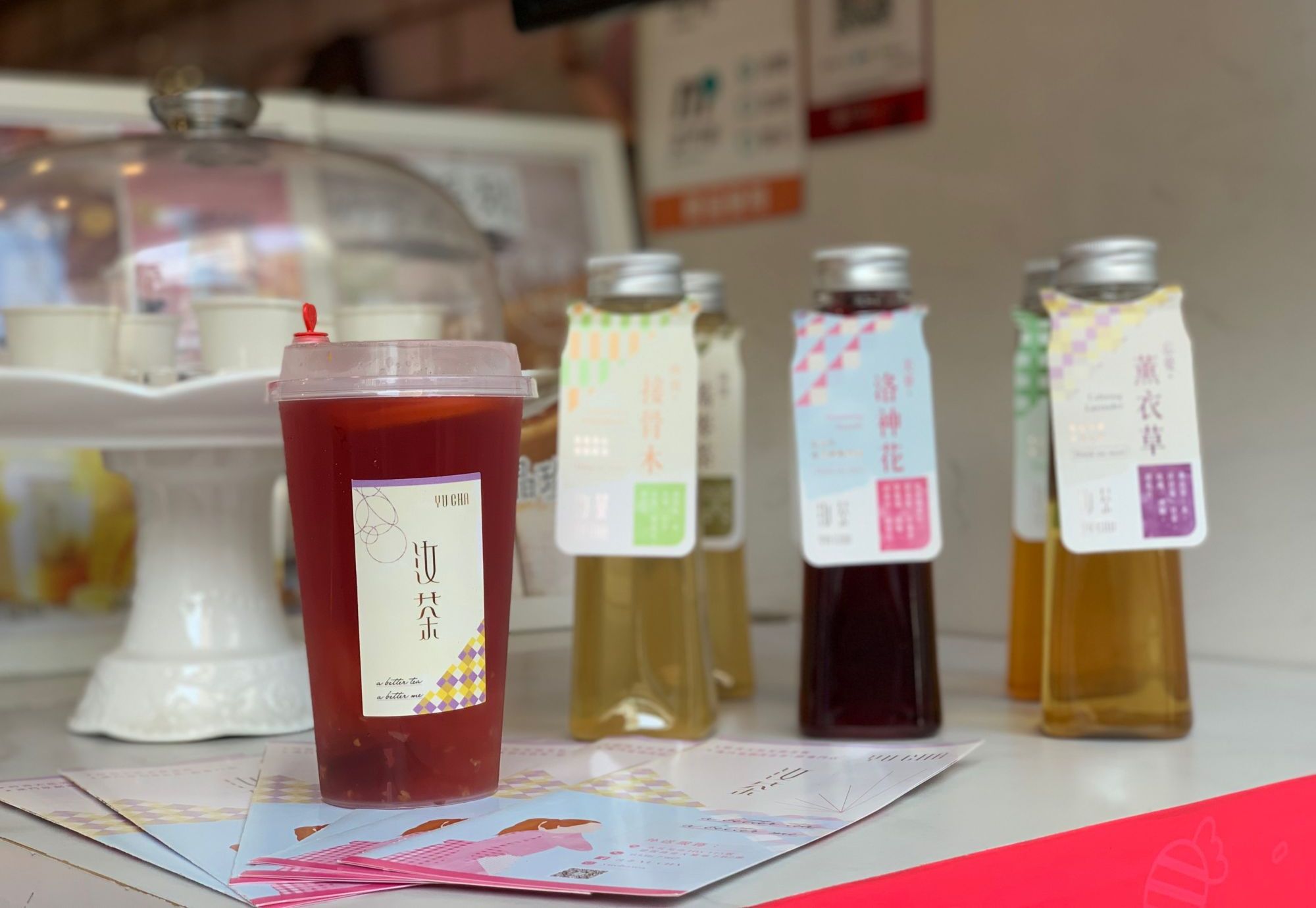 Yu Cha
Besides the usual milk tea and all that jazz, Yu Cha serves fresh tea with flowers and some other lesser seen variations. Another great thing about this place is the to-go bottles: besides handy and tiny, they can be reused, as well as the teabag that comes inside! At Yu Cha, one can also order cookies or cake, and other snacks to go. There are two benches inside for those wanting to stay a bit longer, but we suggest heading somewhere else after ordering, since it's located in one of the city's most crowded areas. Yu Cha's Roselle tea with flowers and pearls is fresh, and tastes like summer days, full of sunshine, bliss and joy.
Yu Cha 105–115 Rua do Campo, Macau, www.facebook.com/yuchamacautea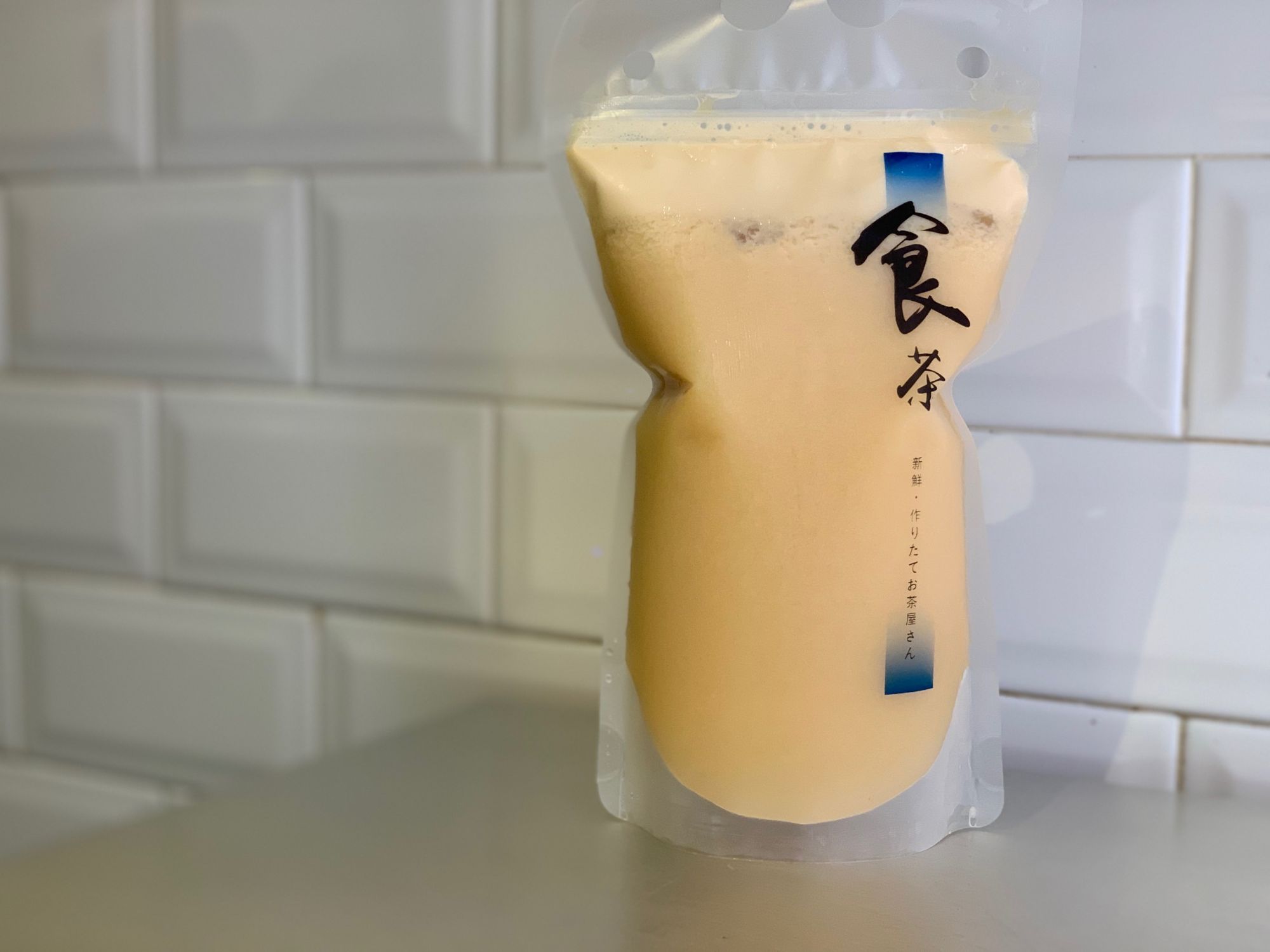 The Natural Law of Tea
Surprisingly refreshing, The Natural Law of Tea offers a wide range of beverages, all of which can be accompanied with or without pearls. For some people, tea and milk don't usually result in a good combination, but this place knows how to do it well. Yakult and pear tea–who would have guessed it's a perfectly addictive mix? An awesome thing to note is its packaging. Besides being comfortable and easy to transport, it helps the environment and it's reusable as well! The bag is resealable with a zip, so just zip it up and drink away.
The Natural Law of Tea 55 Avenida do Ouvidor Arriaga, Macau, www.facebook.com/thenaturallawoftea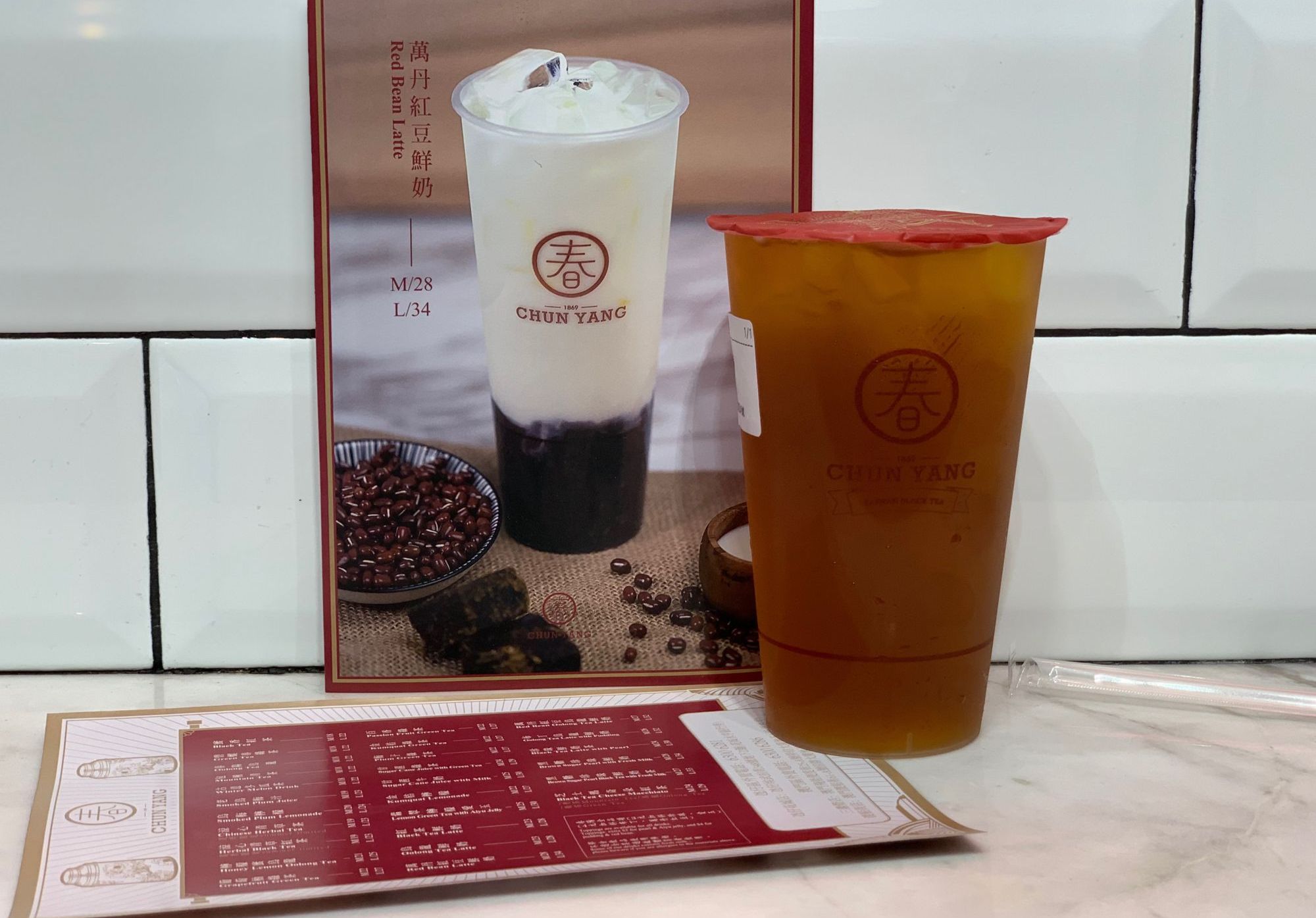 Chun Yang
Sometimes one just wants a simple, uncomplicated drink and Chun Yang exists to provide just that. With a classic and welcoming design, this tea shop is tucked away in the busy Three Lamps District and offers a wide selection of Chinese teas. There are variations with milk, brown sugar and more, but Chun Yang is definitely made for those looking for the simpler things in life: a good old cup of tea.
Chun Yang 25A Rua Fernão Mendes Pinto, Macau, www.facebook.com/chunyangtea.macau
61A Rua da Barca, Macau
348 Rua de Évora, Taipa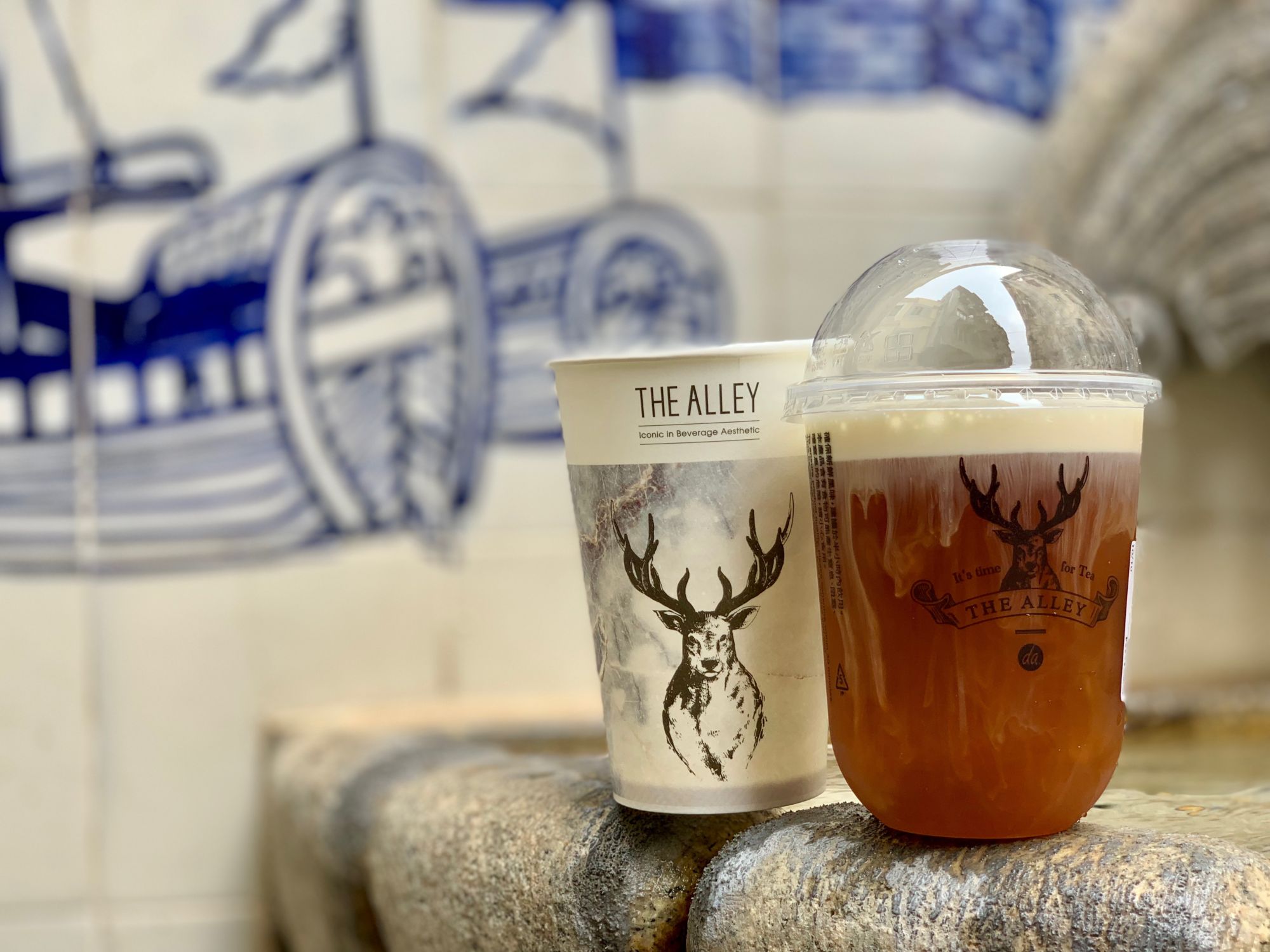 The Alley
Probably the nicest bubble tea shop in Macau, The Alley is spread throughout the world, with outlets in four continents! In Macau, it's located in the city center and offers a wide range of milk and tea beverages. The Alley's decor is minimalist and cozy, even though it's just a counter with no seating area. Their mascot is a deer and everything generated from the shop has a deer theme such as their tapioca balls, for example, are called "deerioca". And did you know the brand brews their own tapioca pearls and make their own sugar cane syrup? Pretty cool, right? Their "collections" also have fun names such as Antlers Specials, Cashmere Series or Winter Limited. You can also choose your preferred sugar and ice levels and have pretty much anything you want: from ginger milk tea to fruit tea, there is an array of options! We went for the Snow Velvet Earl Grey Tea, from the Earl Grey Series. It's common to find Chinese tea in these shops, but English tea is also available.
The Alley Travessa da Sé, Macau, www.facebook.com/Diagonalleymacau
Tags
Related Posts