We've heard many different versions of people's Macau stories from all walks of life, but this story is a special one. It is a story that has been going on for over 30 years and continues to the next generation. It enabled Macanese cuisine to shine under a spotlight on a global stage exhibiting the nature of what defines this melting pot of flavors from centuries of Portuguese colonization and cultures. This is the story of Riquexo Macau.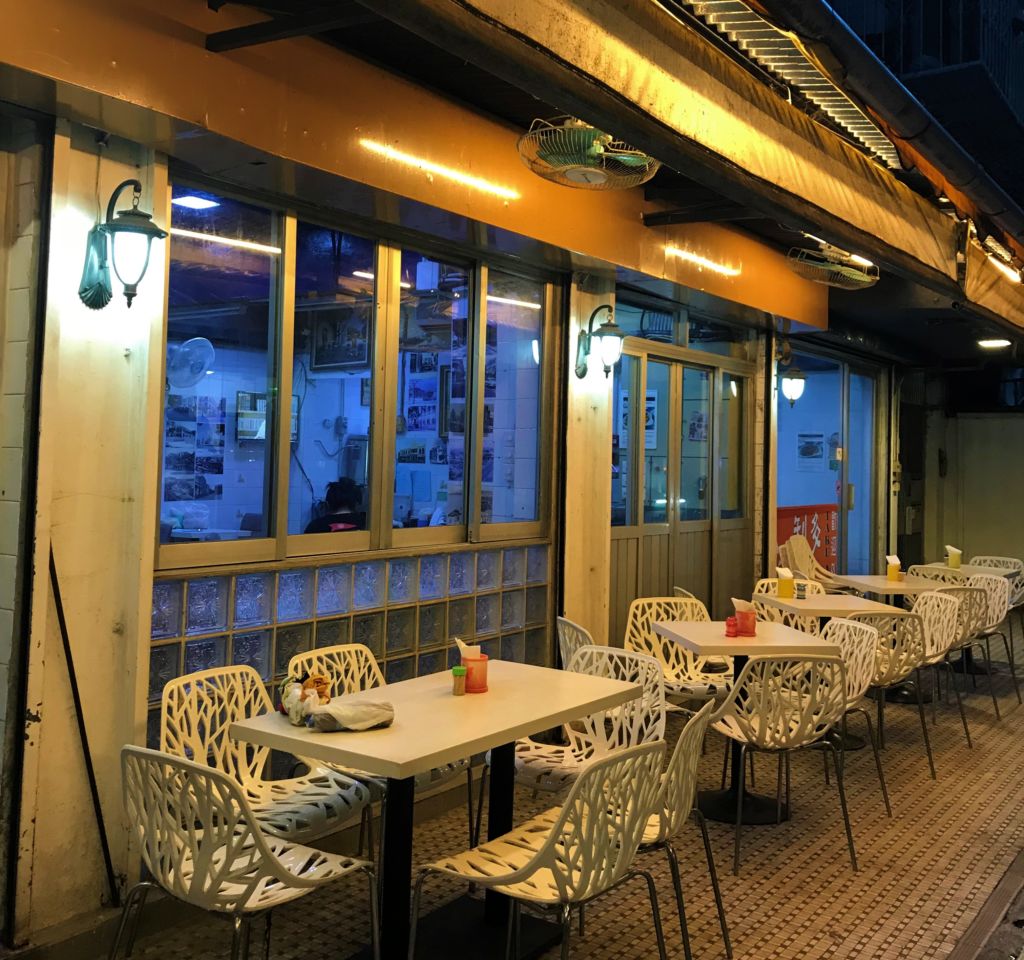 Unfazed by the rapid advancement of a city that was once a sleepy fishing port, Sonia Palma who currently runs the restaurant, exuded warmth in welcoming us to her humble family-owned establishment. Modestly decorated with photographs of the Old Macau (some dating over a century) she is a veteran in accommodating anybody curious to know Riquexo's narrative. Big names like the New York Times, CNN, National Geographic, and other global media outlets have knocked at her door, all sharing one thing in common; they are all intrigued by Senhora Aida de Jesus. Now 102 years old, she is the mother of Sonia Palma and the genius behind the menu.
"My mother no longer handles the kitchen because of her age but she still comes here every day to ensure everything runs well inside. She likes to read the papers and sometimes chat with customers. In fact, she's coming later so you'll have the chance to meet her." Her mastery of cooking can be attributed not from culinary schools but from the raw skills of home cooking which is evidently seen in the dishes. It's been over 30 years since Riquexo has opened. But you can be sure it will always be a new experience since they change their menu every day aside from the three most popular dishes; curry chicken, feijoada, and minchi.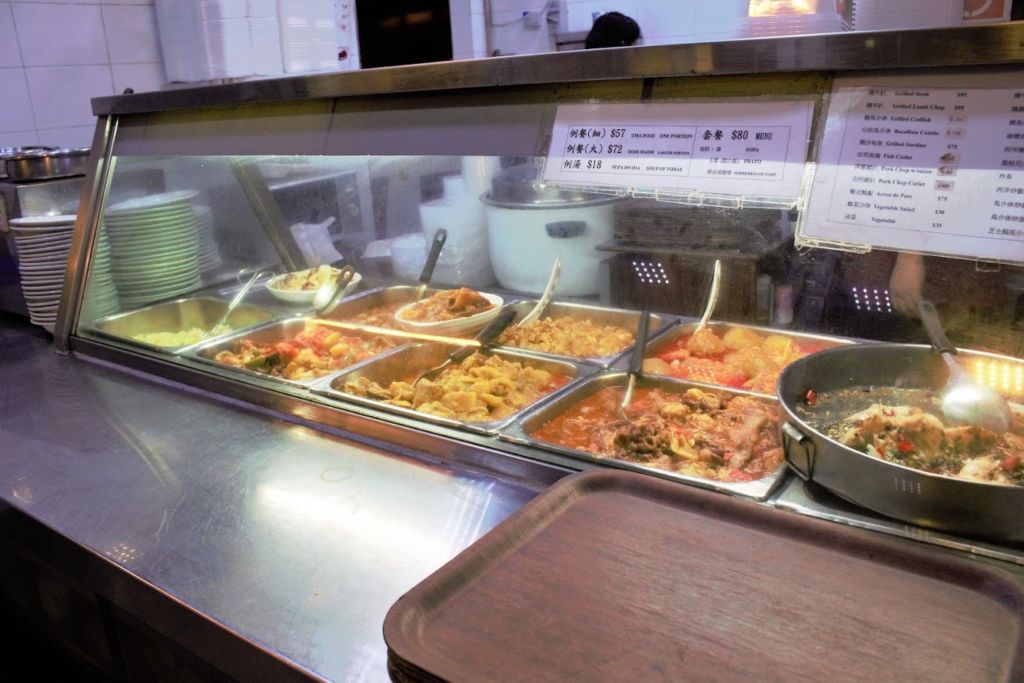 By the corner of the restaurant, they have a canteen where people can opt for a takeaway. During our time there, they served a handful of people for take-out as it was nearing dinner. "Most of our patrons here are Macanese. Many of them come here regularly, sit down, eat the food, and chat. There's also one family that comes here every day to buy takeaway because it's simple Macanese home-cooking. Compared to spending the same amount of money just to buy groceries, you'd also have to prepare food yourselves," Sonia shares. "Where can you find great food for this value?" she stated as we agreed.
Then, came three dishes presented without frills but were clearly hearty goodness. Each of us had a plate of plain, steamy white rice absolutely perfect to pair with the viands. "Here you have our curry chicken, pork in balichao and tamarind sauce, and of course minchi. Please try them before it gets cold!" concerned as she pushed the plate closer to us, reminiscent of how our grandmothers would feed us. We pleasingly did so by taking spoonfuls, ladling it over the hot rice. Saying that Macanese food is solely the influence of Chinese and Portuguese cooking would be an understatement. You can trace the roots of this dynamic cuisine with flavors all the way from India, Malaysia, Africa, and Europe through centuries of colonization and trade.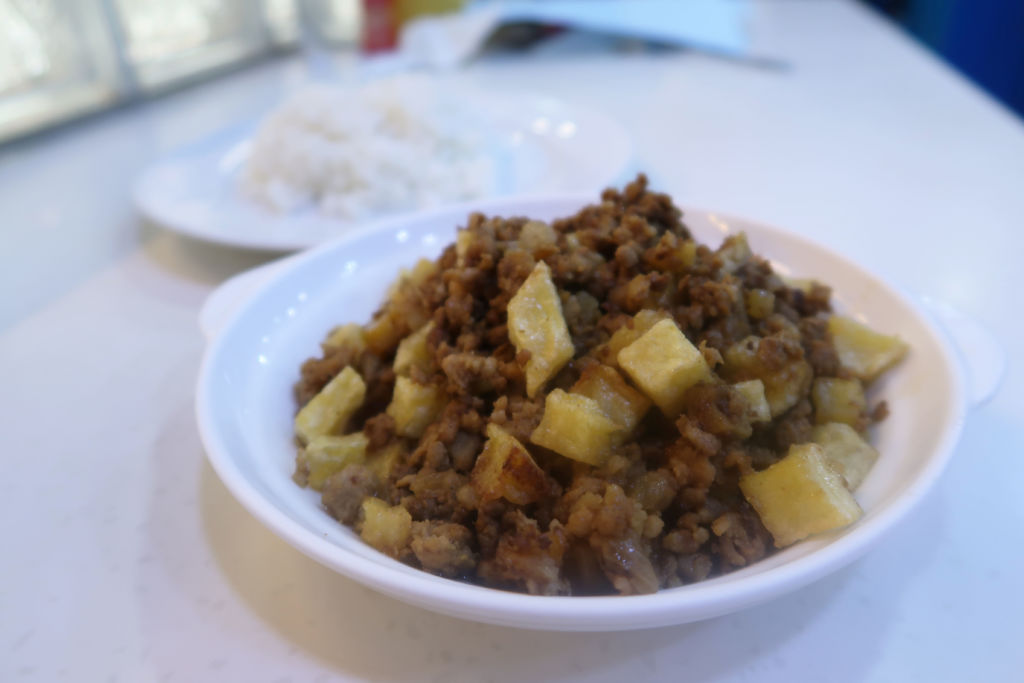 As we sampled what allegedly is the best minchi in Macau, Sonia lets us in on her "secret" to making their incredible minchi. "Honestly, there's no secret. You just add light and dark soy sauce. Chop the onions very finely and you have to fry the potatoes separately. We don't cook them altogether. But if there's a secret, it's that you have to add sugar. Not too much, otherwise it will be too sweet. It's not nice." The freshness of the ground pork is apparent in this version of minchi because of the absence of abundant seasoning which can change its flavor drastically. There is truth in the saying less is more.
Their curry chicken is also distinguishable from typical Macanese chicken curries served in restaurants all over Macau. It omits coconut milk which is slightly more watery and often provides a sweeter taste to other versions. Riquexó's take on this curry is uniquely their own, the sauce is thicker and not as spicy as its Indian counterpart.
"This dish is very Macanese. I think more Macanese than the curry chicken," she points at the pork with balichao and tamarind sauce. Seemingly ordinary, it has to be one of the most mind-boggling dishes we've had. Pork spareribs chopped into bite-sized pieces similar to the Cantonese dish called pai kuat. Cooked in balichao, a local shrimp paste, giving it a slightly pungent flavor but did not overpower the sweet and sour taste of the tamarind sauce. A pure medley of unlikely ingredients in one dish that defines the quintessential nature of Macanese cooking.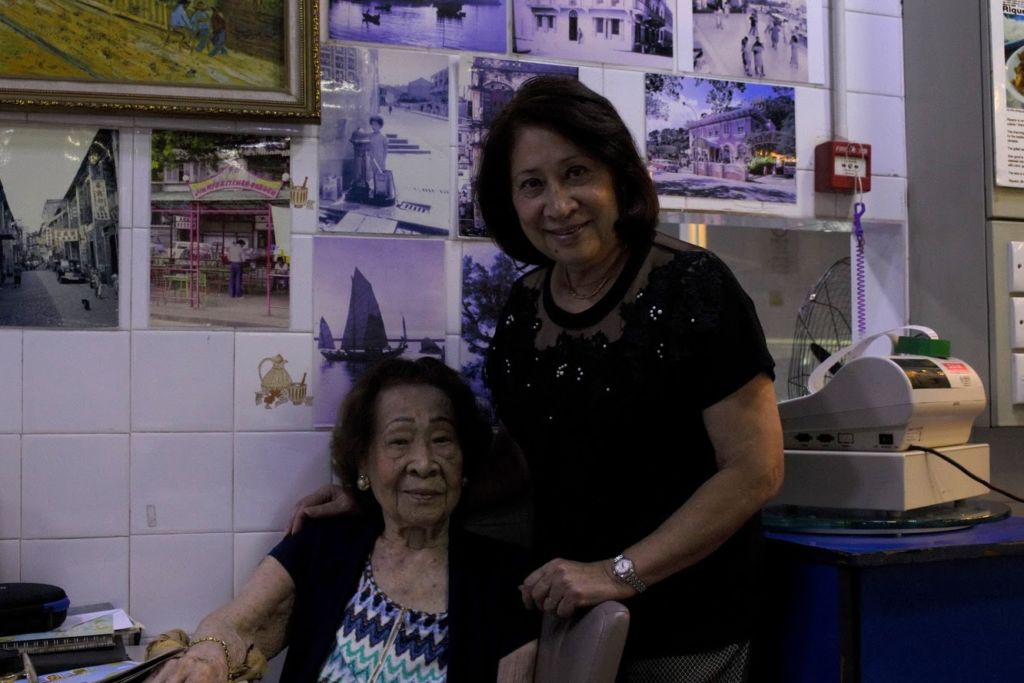 While we were immersed ourselves into a sumptuous fare, Senhora de Jesus arrives accompanied by one of her sons. Greeting us with the same warmth Sonia evoked upon meeting, Senhora de Jesus was elegant yet frail making her way to her usual seat near the cash register to read her papers. "She may be a hundred years old but her mind is very healthy," Sonia remarks, although she herself is in her 70's yet doesn't look a day over 60 made us curious to whether they've found the elixir of youth. When asked what the secret to their age was, Sonia replied with a laugh "It's probably the Macanese food!"
Riquexó Songbo Village, 69 Av. de Sidonio Pais, Macau, +853 2856 5655, www.facebook.com/Riquexo
Tags
Related Posts