Sichuan cuisine is hot these days and we don't only mean the spiciness. Its popularity has spread beyond Chinese borders, winning hearts of foodies all around the world. Xin at the Sheraton Grand Macao Hotel, the Michelin award-winning hotpot star on the Macau gastronomy stage, has brought you the finest dishes from Sichuan province, the land of pandas, mountainous landscapes and Sichuan peppercorn. 
Fun fact: due to Chinese medicine 101, "heating" food boosts your immune system and helps to fight the side effects of humid weather. Humidity is not particularly rare in Macau, especially starting from May. This is exactly when Xin decided to temporarily extend their menu with some spiciness. Smart move, isn't it? So we took full advantage of one of the rainiest days this season and determinately headed towards Sheraton Hotel to try what their special lunch buffet has to offer.  
If not for the limited lunch hours, there would be a big chance we stayed in Xin the whole day with a short nap break. This is how many attractive options are on the menu. From their outrageously large selection of fresh seafood and sauce bar to all those tempting Sichuan delicacies like 'Kung Pao' chicken and various hotpot bases.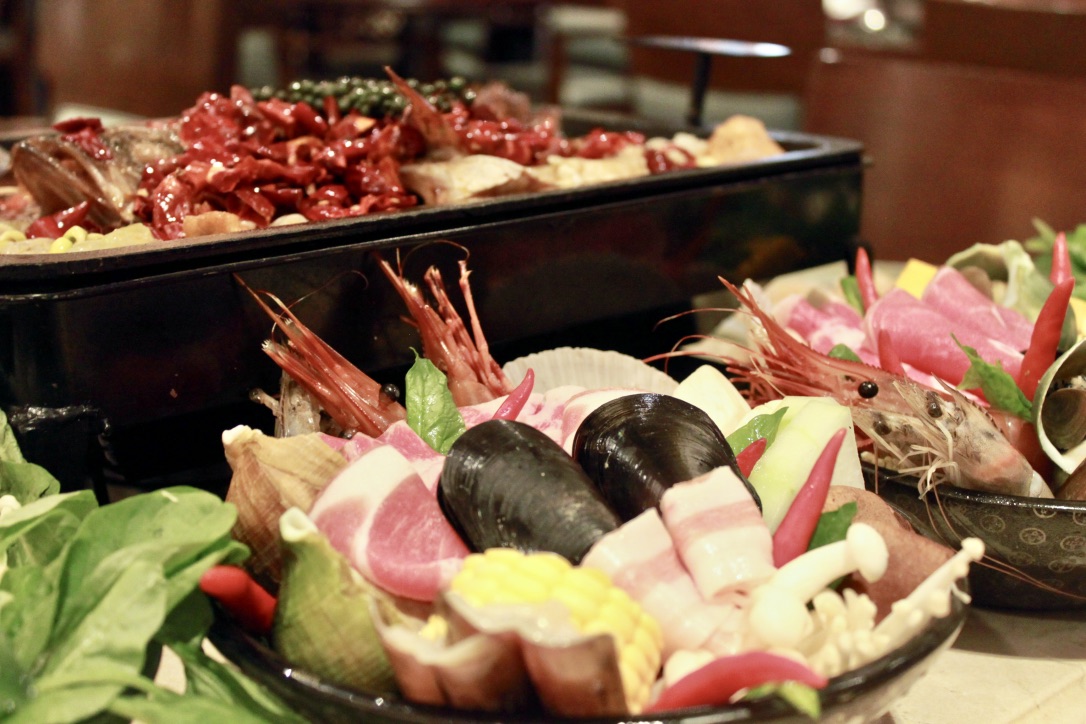 A perfect choice to start your Sichuan adventure is the signature prawn or pork dumplings (see featured image on the top) with spicy sesame and Sichuan peppercorn sauce. The main secret of this starter is 100% fresh ingredients. In fact, Xin stands for "fresh". Thus, you can be sure that the basis of their concept will be fully respected and represented in every dish they serve. Dumplings are somewhat Chinese comfort food and Xin version is one of the finest examples. We tasted prawn dumplings, a contrasting marriage of citrus-like tingling sauce and soft juicy prawn meat. Love at first bite!
Xin is the only hotpot spot in Macau that was awarded the Bib Gourmand Award from the 2017 Michelin Guide Hong Kong and Macau. Therefore if you haven't enjoyed a delicious and heartwarming ritual of hotpot yet, this is definitely the place. By the way, did you know that chili is a superfood? It provides plenty of health benefits like boosting your metabolism and combatting inflammation. So choose a chili-based soup, if you are up for something hot and energizing. Dip your veggies, fresh shells and whatever you desire into boiling hot and spicy chili oil and Sichuan peppercorn broth. After picking your selection of hotpot goodies, stop by the sauce bar and mix your own sauce or two.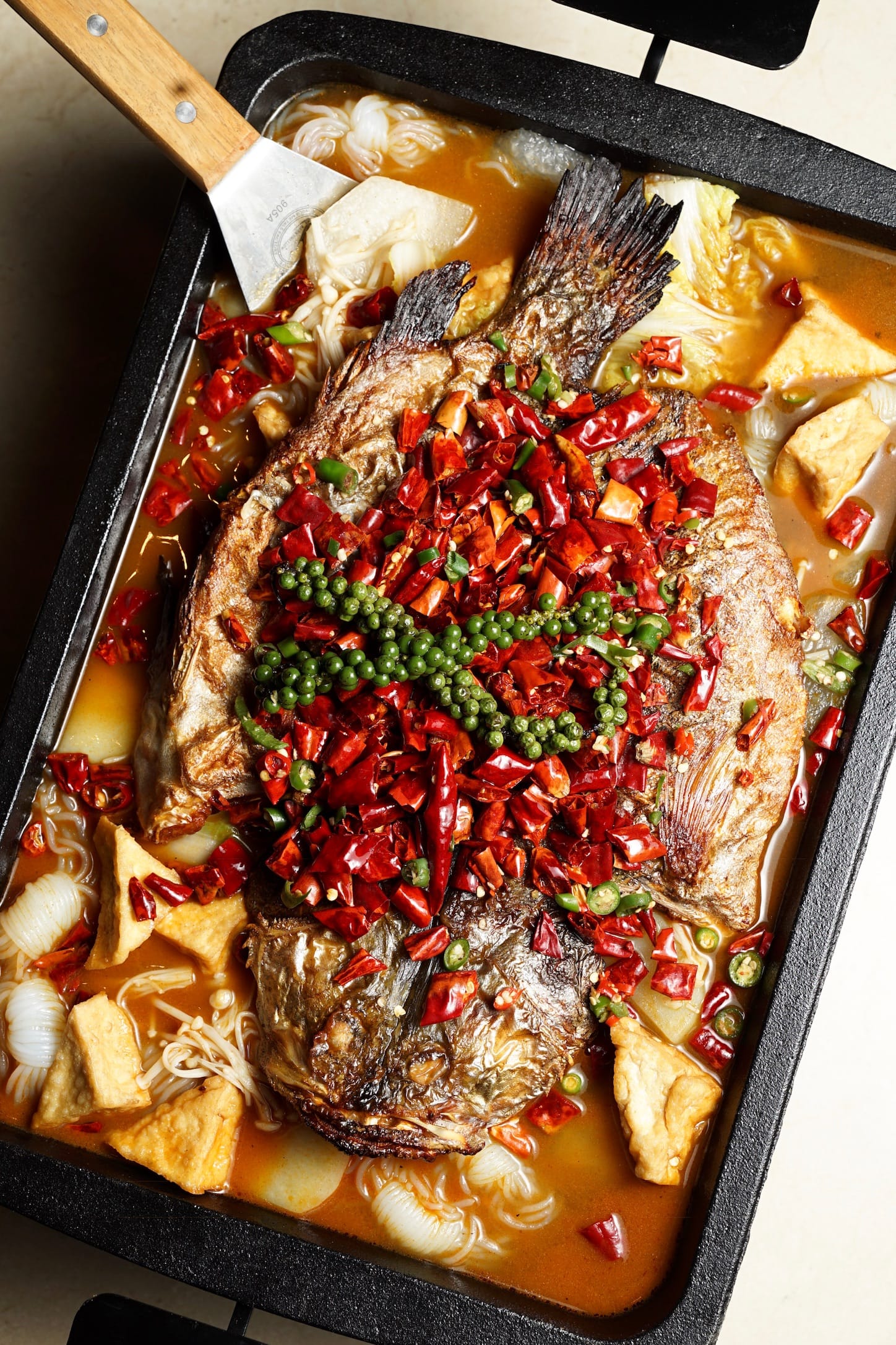 Our celebrity dish of the day was a gorgeous hot and spicy grilled fish, an innovative combination of charcoal-grilled fish with the ever-popular Sichuan hotpot. Steaming, fragrant and colorful, it arrived at the table looking like a tempting challenge and something to celebrate your day with, no less. The splendor of more than 20 herbs and spices doesn't overwhelm the tender flavor of fish, but perfectly accompanies and compliments it. This artistry of combining various flavors is the soul of Sichuan cuisine. 
With all those marvelous dishes, the lunch turned out to be a feast. Nevertheless, there is still plenty left to try, so we are coming back for more and so should you. Don't miss these fabulous Sichuan Delicacies in Macau.
Sichuan-themed Delicacies at Xin
When: May 2–June 30
Where: Xin, Sheraton Grand Macao Hotel, Estrada do Istmo, Cotai, +853 2880 2000, www.sheratongrandmacao.com
How much: MOP $258 for lunch buffet (dumplings and grilled fish are not included), MOP $398 for dinner buffet from Sunday to Thursday, MOP $448 for Friday and Saturday (dumplings are not included)
Brought to you in partnership with Sheraton Grand Macao Hotel, Cotai Central
Tags
Related Posts