Overseen by the award-winning chef and television personality, Graham Elliot makes Coast the new to-go-to destination for foodie lovers in Macau. Taking inspiration from America's relaxed west coast lifestyle the ambiance to dishes capture the spirit of California.
Notice the natural light that floods the dining room, illuminated through a decorative glass, as you enter the vicinity greeted with the aroma of freshly baked goodies from the central show kitchen and wood-fired pizza oven. Take a seat at one of their cozy booths or perhaps a table on the tiered levels that enable an accessible conversation.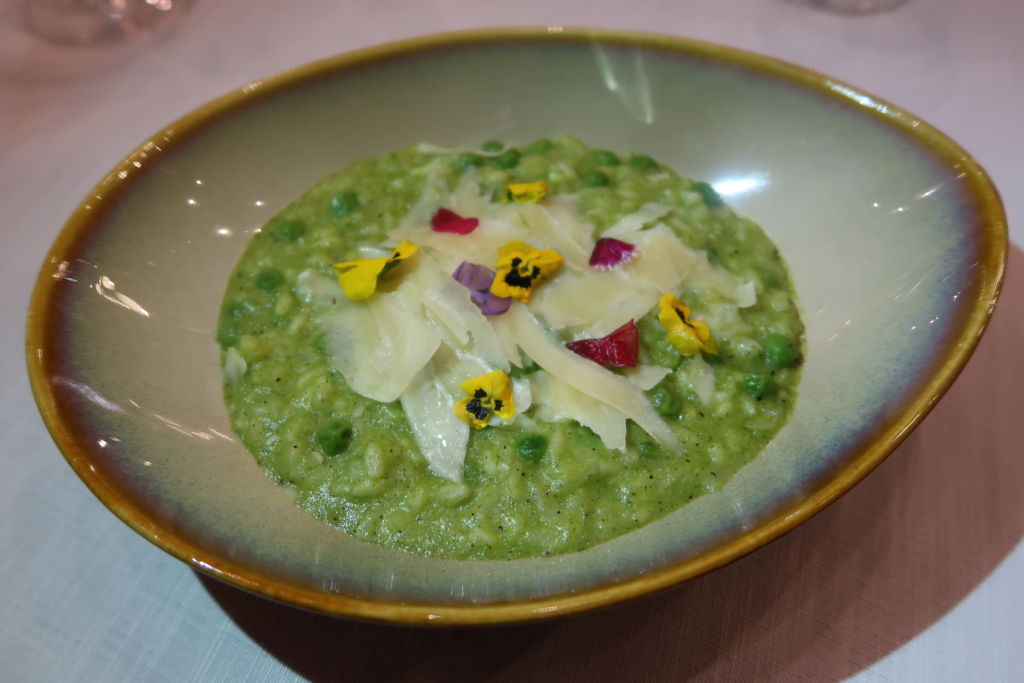 We met the celebrity chef at the show kitchen as he demonstrated a step by step process on how to create our appetizer for the night. Green peas and mint Risotto, a dish that is something you shouldn't take your eyes off while making as every stir counts and even the slightest mistake may change it dramatically. This dish is a very fun starter as you take your spoon scoping the creaminess of the damp rice in parmesan and green peas, almost as if eating a savory dessert for starters.
You might be surprised to see popcorn instead of the regular stack of bread at your table as accompaniments. Chef Graham explains that instead of bread he opts truffle popcorn to make you feel at home with ease. We were not complaining as it's also the kind of treat you constantly crave more of.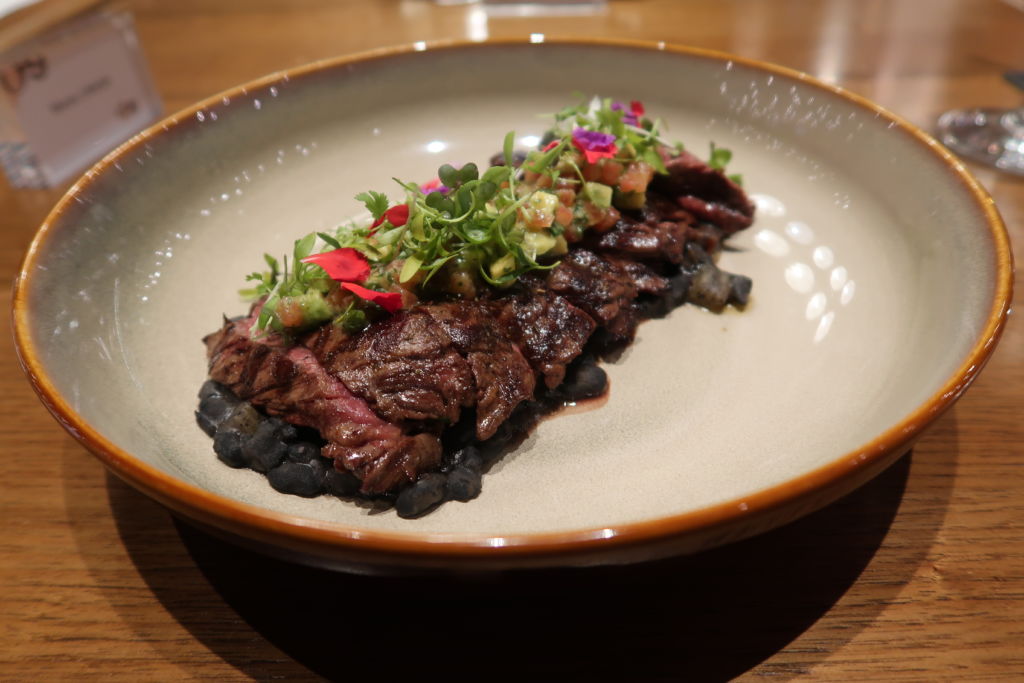 The main course was definitely a head turner, the gorgeous dry-rubbed skirt steak on top of a bed of black beans with micro greens and floral garnish, we'd be lying if we told you this steak didn't fill the whole table with its the aroma. It was juicy, well-seasoned and medium-reared just waiting for us to savor. Taken from the latin piquancy of California, this substitutes itself as a burrito minus the tortilla wrap, you have the hunky beans as the base on top of the delicious meat topped with avocado and some greens. Just a mouthful of this masterpiece is good to end those cravings.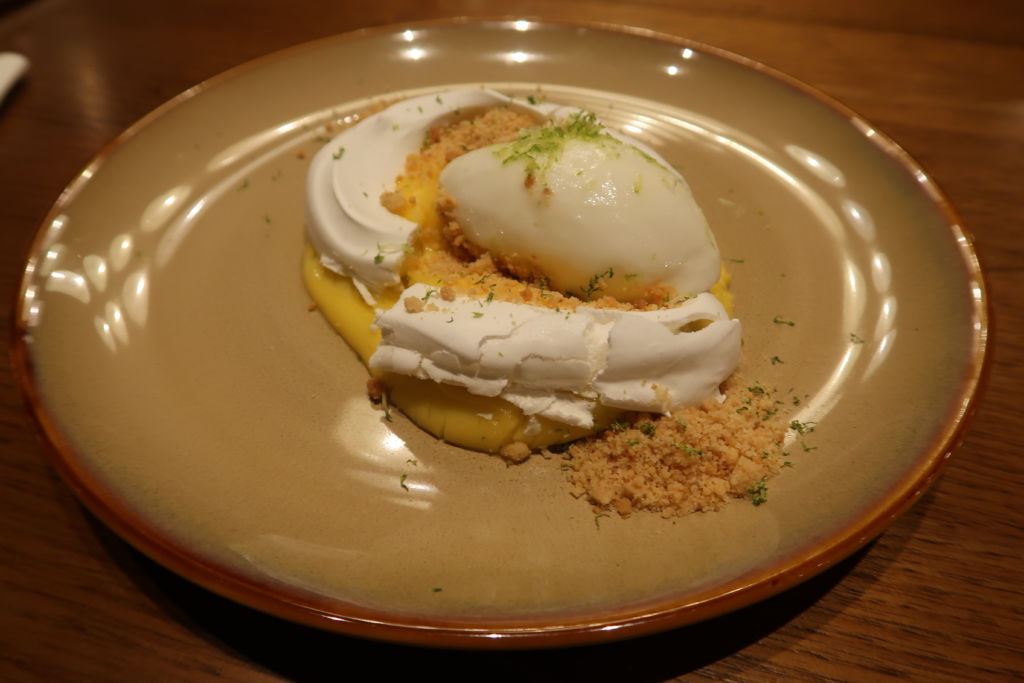 Need we repeat ourselves, that there will be always, again always room for sweets? How can we resist not partaking in this wonderful communion called dessert? The rather smooth and woolly looking key lime pavlova, topped with lime curd and lime sorbet on the side, sprinkled with graham crackers makes for the most palatable sight on the table. The crunch of the crackers balanced perfectly well with the soft texture of the pavlova.
Check out their full menu that also offers a wide selection of options as you dine in their humble abode, from continental to American and Chinese breakfasts, to high tea sets to Chef Graham Elliot's hits. You can find almost everything at Coast and will guarantee to leave the place with an amazing food experience.
---
Coast MGM Cotai, Avenida da Nave Desportiva, Cotai, +853 8806 2328, www.mgm.mo/cotai/dining
Tags
Related Posts