Hands down one of our favorite Thai restaurants in Taipa. Authentic dishes are prepared by Thai chefs using a selection of fresh and natural ingredients. The ambiance is modern, polished, and comfortable, with the decorative lanterns adding a nice touch to the room.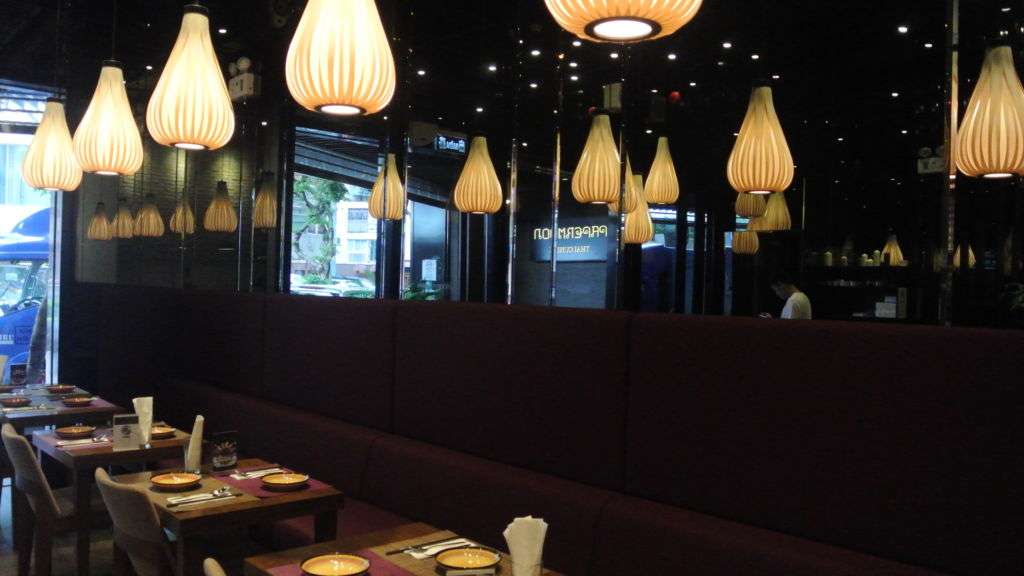 Papermoon is a great lunch spot,  and we recommend reserving tables in advance. For appetizers, we like the shrimp pancakes with plum honey sauce. With the first bite, you will fall in love with the balance of zesty, sour, sweet and savory flavors of the dipping sauce. We always order their much-loved pad thai seafood noodles, a stir-fried street food specialty with great seasoning and flavors hitting that perfect comfort food note.
If you feel like rice, we recommend their stir-fried chili basil minced pork rice packed with flavorful ingredients eaten over rice and usually topped with a fried egg, making it an "egg-cellent" idea for lunch or dinner. You can also roll up a mixture of pork and rice in lettuce wraps. Burritos, anyone?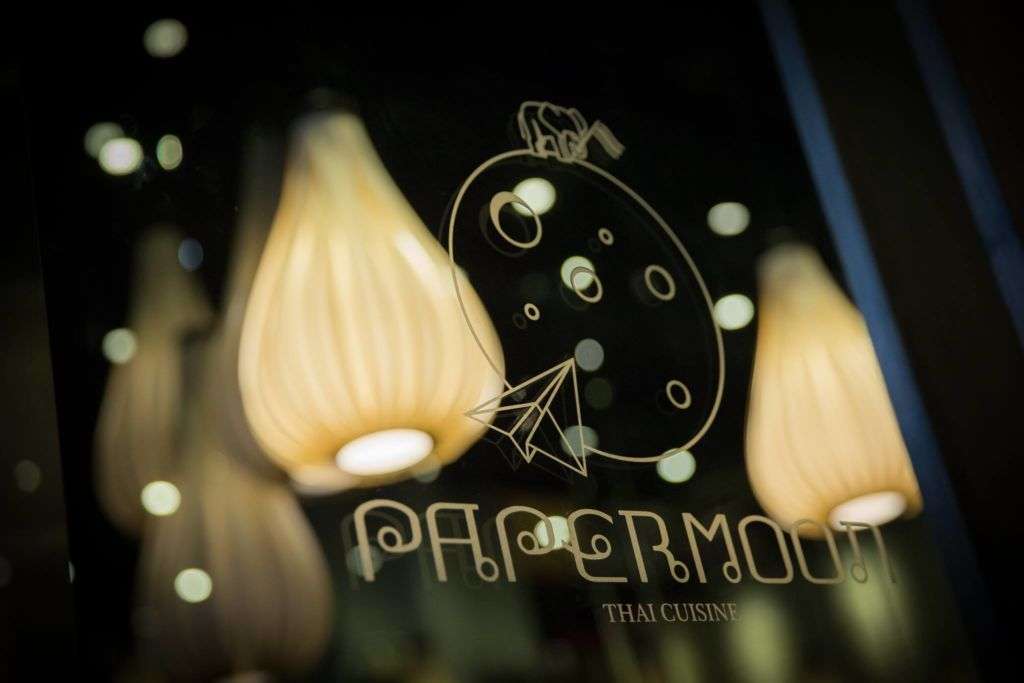 If you crave dessert but don't want anything too heavy to end your meal, try their fresh coconut agar jelly. Not only does it have that delicate, lightly-sweetened coconut flavor, but the visual effect is striking. The jelly separates into two distinct layers: an opaque coconut layer and a translucent agar-agar layer. Or try their mango sticky rice – a simple, heavenly Thai classic. Their version comes with sprinkled white sesame seeds.
They also serve roasted coffee, 100% fruit popsicles and other Thai drinks such as their lime soda water and our favorite, the classic Thai milk tea.
Look closely at their logo, you will see a small paper plane. This symbolizes the convenience and short distance of a trip from Macau to a full moon representing the Full Moon Party in Thailand. On top of the moon is Thailand's national animal, an elephant, holding Thailand's flag. So make your way to Papermoon Thai Cuisine and enjoy the authentic taste of Thailand right here in Macau!
Papermoon Thai Cuisine Avenida Olimpica, No. 539, Fa Seng Lei Mau R/C AP,
+853 2883 1173, www.facebook.com/papermoonthai
Tags
Related Posts