What words come to mind if we ask you to describe Portuguese food? Wine and olives? Bacalhau? Maybe you'd simply sum it up and describe it as hearty. Fresh? Can you imagine the freshest catch that morning being presented on your plate just in time for lunch? This is Manuel Cozinha Portuguesa.
For 25 years since its inception, the family has run the restaurant the same way, serving its patrons with uncompromising quality and authenticity with their traditional Portuguese menu. Father and daughter, Mr. Manuel and Palmira Pena, continuously work closely with the kitchen to maintain outstanding quality in their dishes. From procuring fresh produce from the markets themselves down to its preparation every day, you'll know their dishes mean serious business.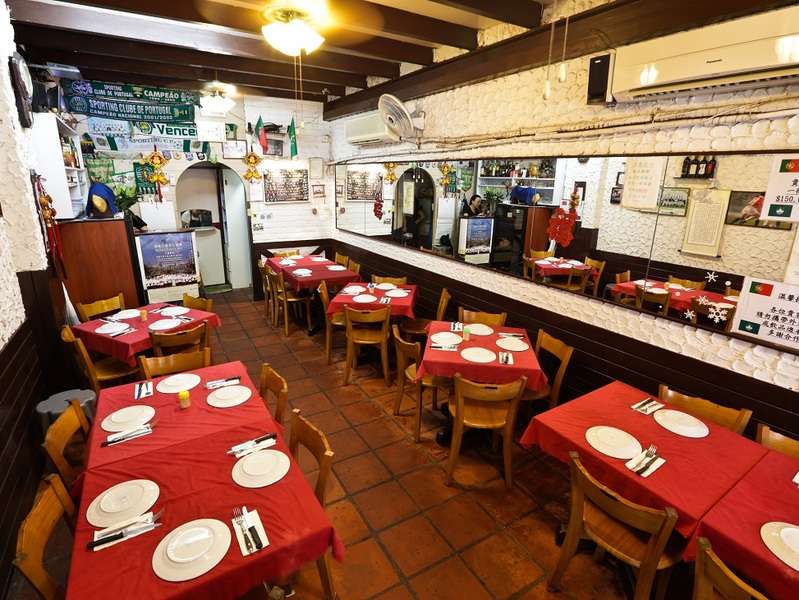 To start any great Portuguese meal, warm bread rolls are served immediately on your table along with olives and butter. Be sure to order their lobster soup to commence. Densely packed flavors from the sea and generous pieces of lobster makes this warm bowl delightful. Enjoy it as you tear through pieces of their crusty outside yet fluffy inside bread rolls.
Like a lot of places, it is difficult to choose from a wonderful array of entrees on the menu. So, we give you our favorite picks that we think exemplify Manuel Cozinha Portuguesa's mastery of Portuguese cooking.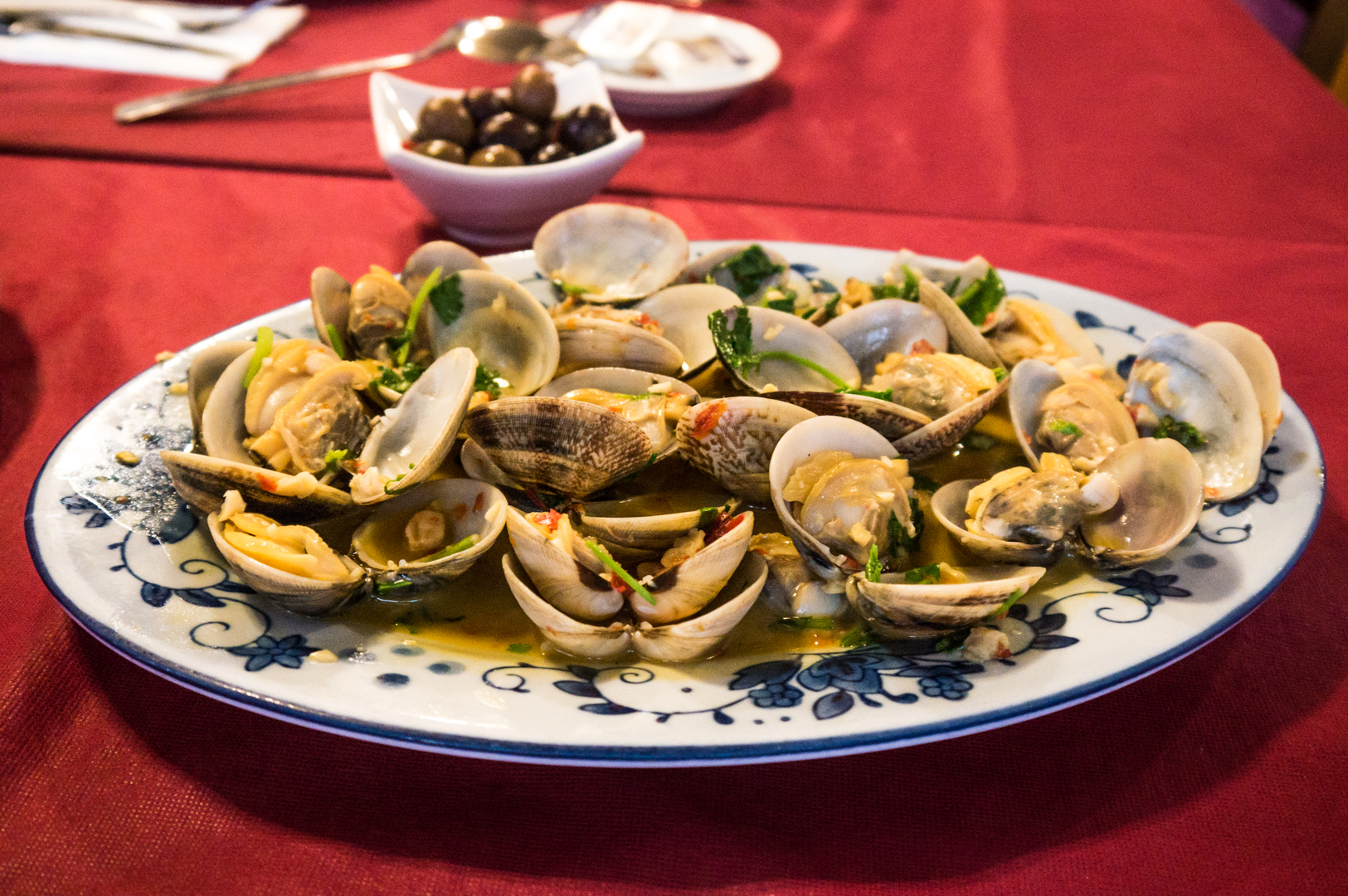 Portuguese clams in lemon sauce is a common dish found in Portuguese restaurants. But what stands out here is the absolute freshness you can taste in every clam. Bouncy yet soft in every bite, and a slight sweetness is highlighted in a layer of tang from the lemon and other complex ingredients. For meat lovers, they have a variety of grilled meats you can choose from but we highly recommend their grilled lamb chops. Marinated for one to two days, the result is a tender piece of lamb that nearly falls off of the bone.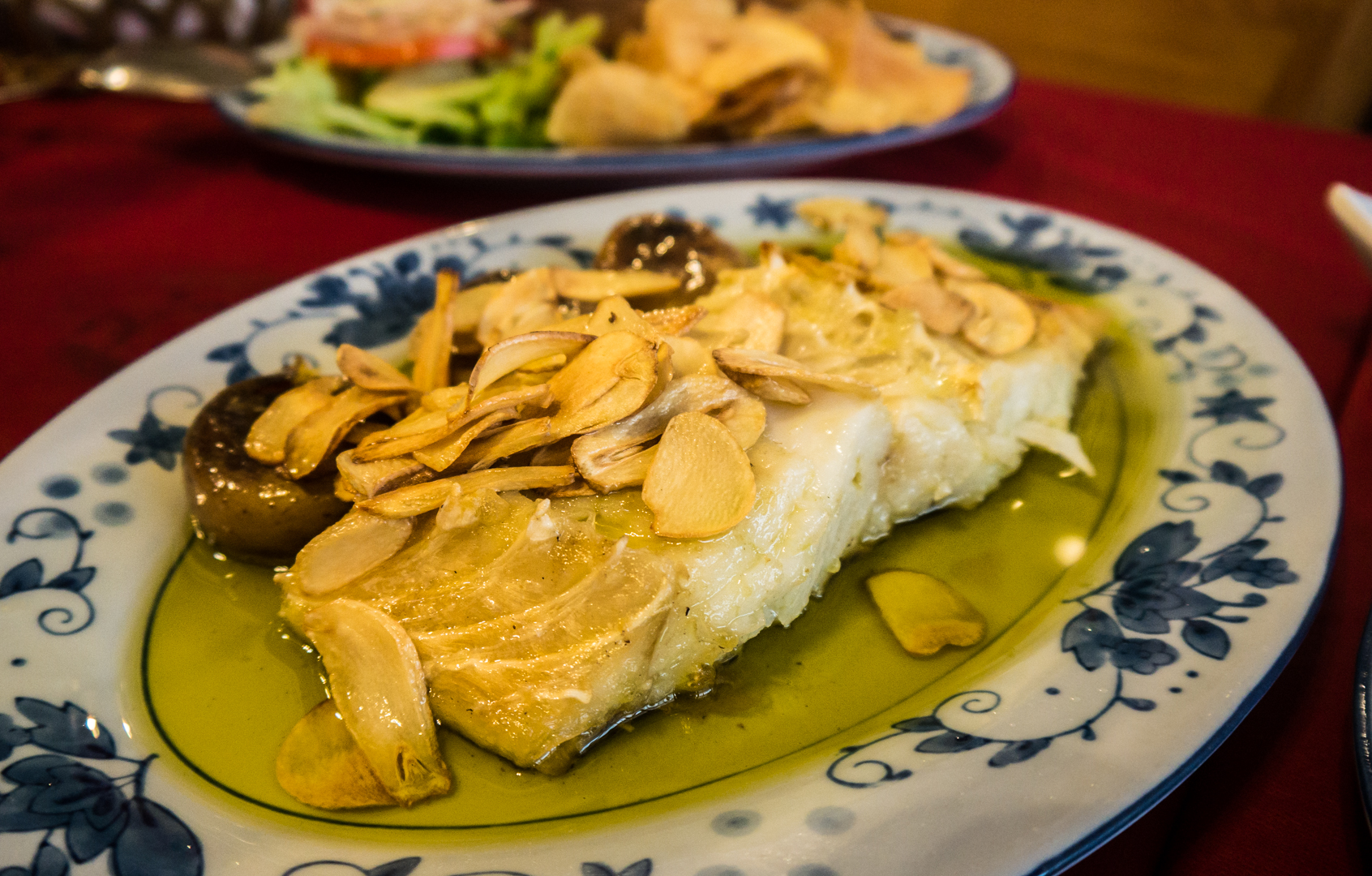 You cannot have a Portuguese meal without a dish with their iconic ingredient, the bacalhau.  There are over 1,000 recipes for bacalhau in Portugal alone so choosing a dish might seem daunting. Straight from the grill topped with copious amounts of thinly sliced garlic then drizzled with hot olive oil and finally served with pounded potatoes–bacalhau grelhados is a hearty dish that really gets the most out of the fish.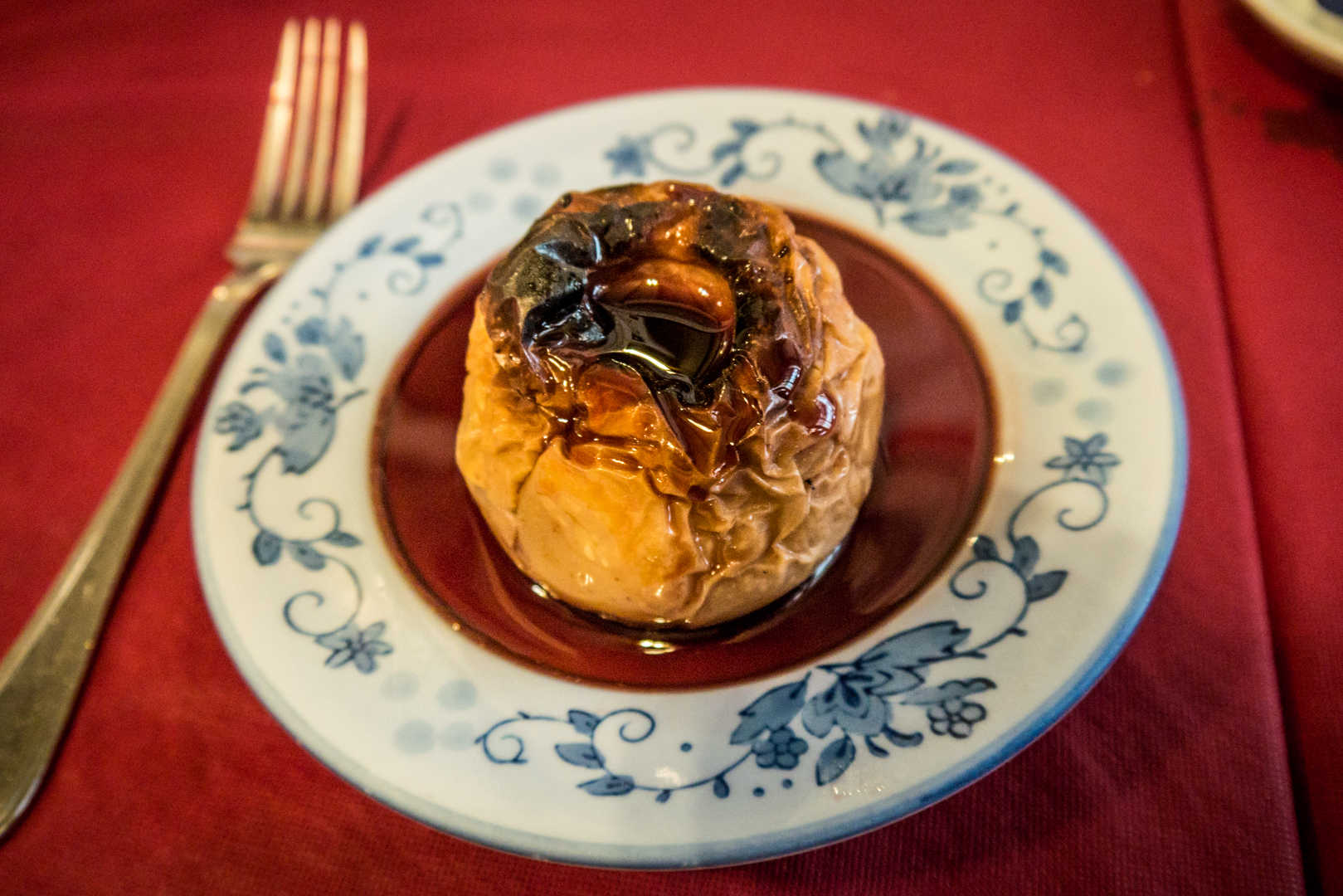 Lastly, a plate of chilled baked apple in port wine can conclude this gastronomic journey. In contrast to the rich flavors of the dishes that came before, this simple dessert keeps the crisp taste of fresh apples and elevated with the splash of sweet port wine.
Adherence to authenticity and heartfelt preparation makes this restaurant-worthy to be called a national pride. Visit Manuel Cozinha Portuguesa to experience the epitome of Portuguese home-cooking!
---
Manuel Cozinha Portuguesa  90 Rua de Fernao Mendes Pinto, Taipa, +853 2882 7571, www.omanelmacau.com
Tags
Related Posts