The Factory Macau is a Portuguese bakery and pastry shop that is proud to be the first and only official shop in Asia producing and selling "The Best Chocolate Cake in The World" in Macau. We headed there to find out what makes it stand out from the rest, and how it came to be. We made our way to the iconic streets of Macau in between Senado Square and Rua da Felicidade and found the petite rustic store in a quiet corner away from the crowds. We went in search of this legendary cake and right when we entered it stood out as the centerpiece, waiting and tempting us to take a bite.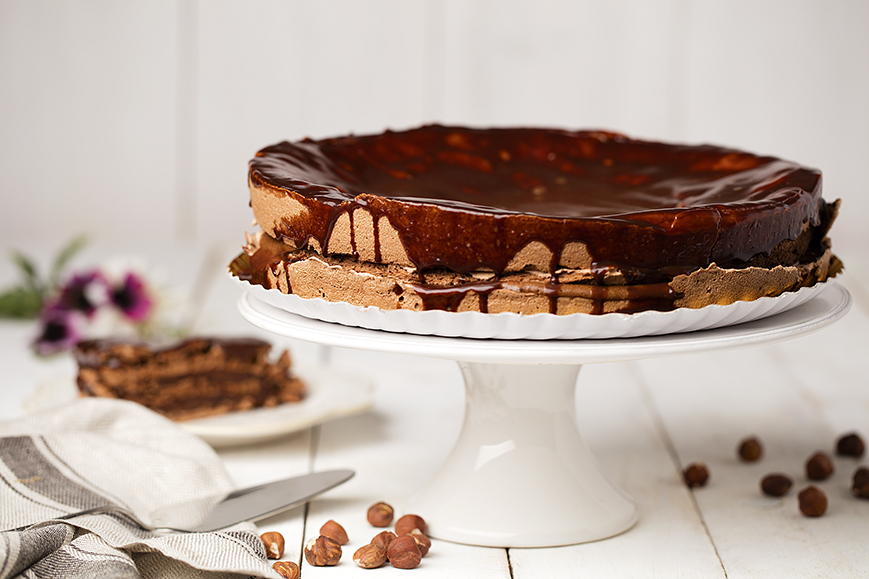 As we stepped forward to ask more about the cake, we actually didn't need a lot of questions to find out what makes it the best. All you would need is the time to appreciate this piece of art. What makes this cake unique from others is that it's flourless and it is made of layers of crisp cocoa meringue sandwiched with rich dark chocolate mousse which are smothered with a generous amount of Valrhona ganache chocolate (a whipped filling of chocolate and cream). Is your mouth salivating yet? It may sound simple and there are no fancy decorations, but there is just something alluring about this glossy and charming chocolate cake.
We couldn't wait any longer and just had to try it. As we took our first bite, it automatically melted in our mouths. The layers of cocoa meringues is light-as-air. We personally love the contrasting texture of this cake as the meringue crumbles and melts in your mouth with the velvety dark chocolate mousse.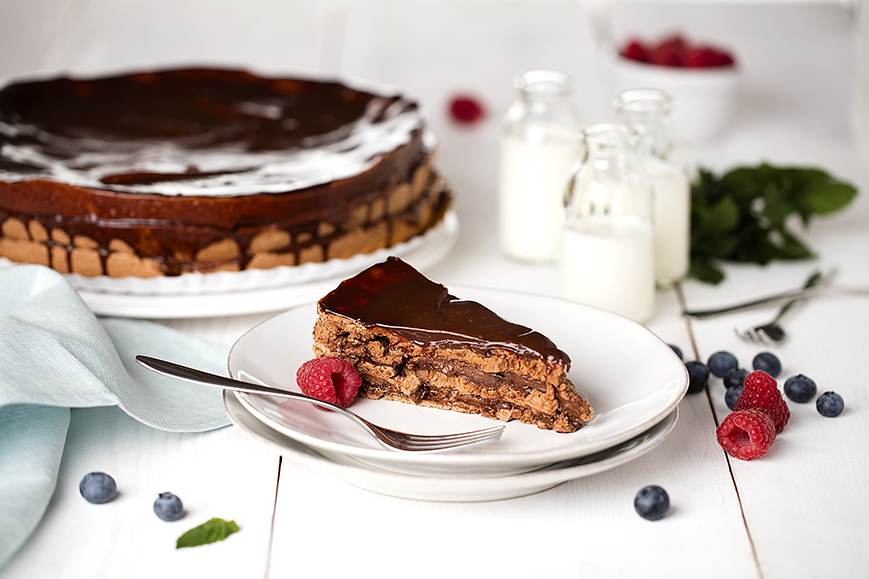 The next thing we had to do was discover is who was the creator of this brilliant cake, and we were honored to meet him at their launching party. Carlos Braz Lopez is the humble Portuguese chef who started it all. He began creating and selling these cakes in mini portions on his dessert menu at his restaurant in Lisbon back in 1987. His customers would specifically come just for a slice of this cake. They would also ask what was the name of it. He didn't give too much thought to it and before he could, his customers called it "The Best Chocolate Cake in the World" and so it was born. Chef Carlos Braz Lopez soon opened a small store focusing only on the cake in Lisbon after high demands and requests. Its remarkable taste and story went on by positive word of mouth and continues to attract chocolate and cake lovers from all over the world. You can now find branches in Brazil, Angola, Australia, Spain, Panama, Australia and now Macau! It's a sweet arrival indeed.
Visit The Factory and be the judge of this exotic cake for yourself. They also sell mini versions of the cake for one, plus medium and big sizes for events which are perfect for birthdays or get-togethers. We like pairing them with some fresh berries and cherries. They also sell Portuguese butter cookies, such as their Areia and Lagartas which come in matcha, ginger and original flavors. They have freshly baked artisanal bread with ingredients such as rye, seeds, wheat and, our favorite, milk buns. They serve hot coffee and cold drinks to wash this all down. We are definitely heading back to this cozy store again – if not for the cake, for the simplicity and freshness of the baked goods made in-house from scratch using the finest ingredients in town. 
The Factory R. da Barca da Lenha, 73 MO R. da Barca da Lenha 73 R/C, Macau, +853 2857 7545, www.facebook.com/thefactorymacau
Tags
Related Posts