Autumn is the season for crabs. It is a nice warming food that evokes feelings of nostalgia for many during cold evenings. There are many ways the locals prepare it and many places that serve it fresh, but one famous one in Macau is One Brother Food, a restaurant that serves delectable crab congee.
Located close to the Border Gate, One Brother Food (一哥美食) is popular with locals and visitors because of its unique crab congee. Congee is slow-cooked rice porridge and is usually quite thick and fluffy in texture. A variety of ingredients such as fish and meat can be added. One Brother Food is unique though because they focus on crab congee.
The dish dates back to the 1950s when the brackish (more salinity than normal) water in the region around Macau formed the perfect breeding ground for crabs. Nowadays, the crabs in Macau are mostly imported from mainland China, but the flavor still lives on. Before you enter One Brother Food, you might already see buckets of crabs outside. A whole crab is used while cooking the dish and this adds fragrance and sweetness. One serving is large enough to feed two. Pepper is an optional extra provided on tables if one might want to spice up the flavor!
Also read: Best Places for Congee in Macau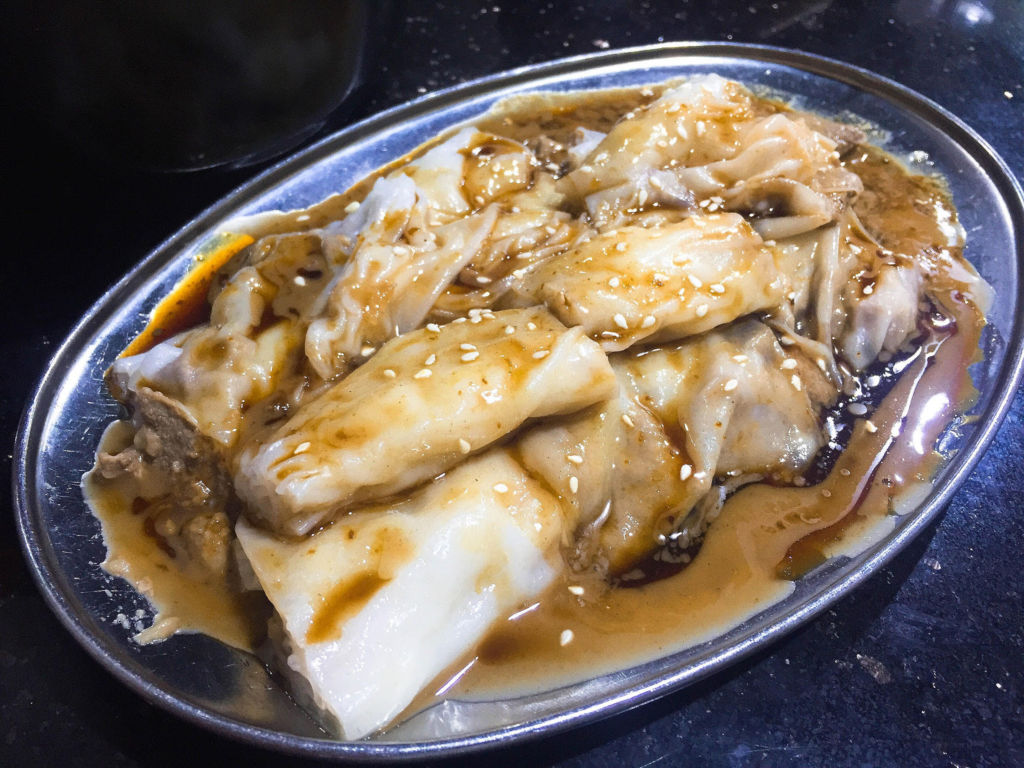 As well as the crab congee, One Brother Food also makes a delicious meatball congee,  and they serve fresh cheung fun (steamed rice rolls) as well. These rice rolls are made right next to the entrance of the restaurant. The thin rice sheets come in a variety, with one type served plain with soya sauce and peanut butter sauce, and others coming served with fillings like char siu (barbecue pork), pork liver, beef, or shrimp. Another go-to dish is the deep-fried squid, which is cooked to perfection with garlic, salt, and pepper as well as a bit of chili. This dish is served with vinegar, which is the perfect accompaniment to the fresh squid. Their deep-fried fish is recommended too, which is crispy on the outside and moist on the inside. Another popular item is the stir-fried rice noodles with beef, which comes perfectly browned with juicy meat slices.
Also read: Off the Beaten Path: A Guide to Areia Preta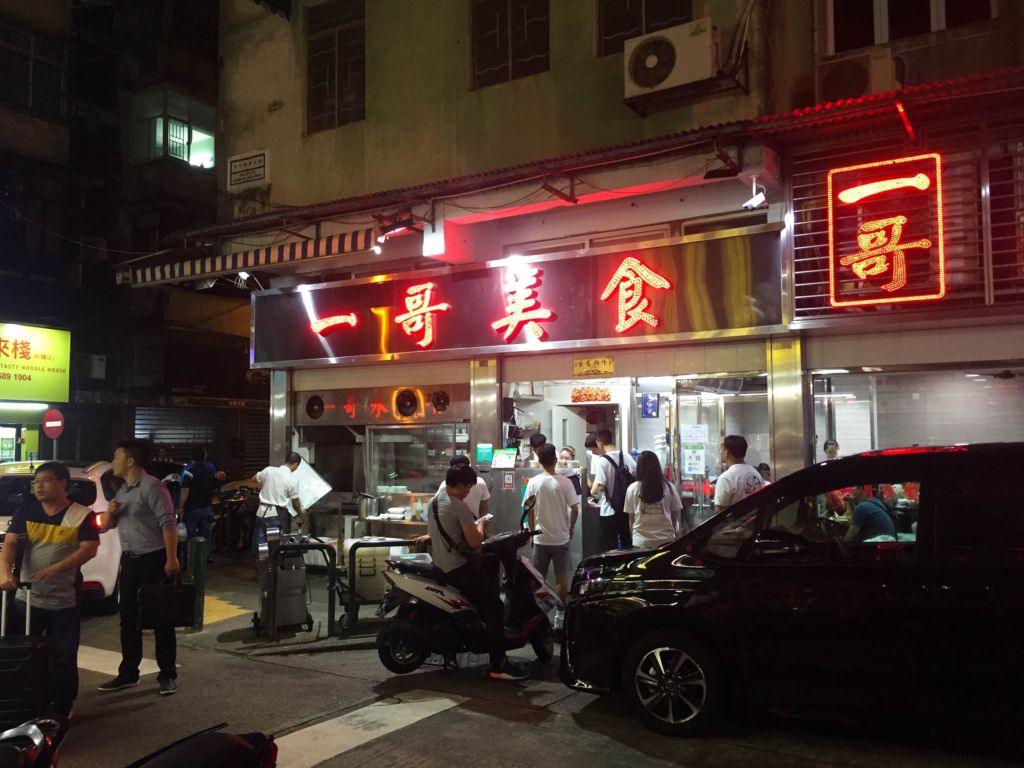 One Brother Food stays opens until 3:30am, so it is good for late-night foodies and it begins to get crowded at 9:00pm. Unfortunately, their menu is not available in English, but one can still choose dishes based on the photographs (or simply show them photos from this article). The price is affordable–food options generally range from MOP $40 to MOP $90. A filling, tasty dinner should cost most of us less than MOP $200.
---
Opening hours: Daily, 7:00pm–3:30am
One Brother Food (一哥美食) Shop C-D, 8 R. Sete do Bairro da Areia Preta, Iao Hon, +853 2841 3330
Tags
Related Posts