Areia Preta–often known by locals as Hac Sa Wan–used to mainly be an industrial area where one could find really cheap homes outside the busy city center. However, the area has been slowly revamped, now featuring some really cool spots. From coffee shops to supermarkets, a traditional local wet and cooked food market, and even a gaming arcade, there's lots to do! While strolling around this area, get a breath of the freshest air in the middle of Mong-Há Municipal Park, give climbing a chance, or chill with some friends till 5:00am sipping cocktails at a local joint.
Walk the green walk
(See featured image above)
Mong-Há Municipal Park has several entrances and one of them is hidden behind a back alley set in Areia Preta, close to the Macau Design Centre and Solution Climbing. There, you'll find a beautiful set of plants and flowers flowing through a staircase that leads to a very nice park right in the middle of this industrial site. Mong-Há Municipal Park includes lots of greenery, nice views across the city, but also fitness facilities and a kids' playground.
It used to house one of Macau's most important defensive lines from its fortress; its remains can still be seen up the hill. Considered one of the city's main "green lungs", it's sought-after by locals–mainly the elderly who look for a peaceful spot to exercise or read the newspaper, kids with parents who head there to play and unwind, amongst other people. It has free admission, so don't hesitate to go there at a different time.
Opening hours: 24 hours
Mong-Há Municipal Park Mong Há, Macau, +853 2833 7676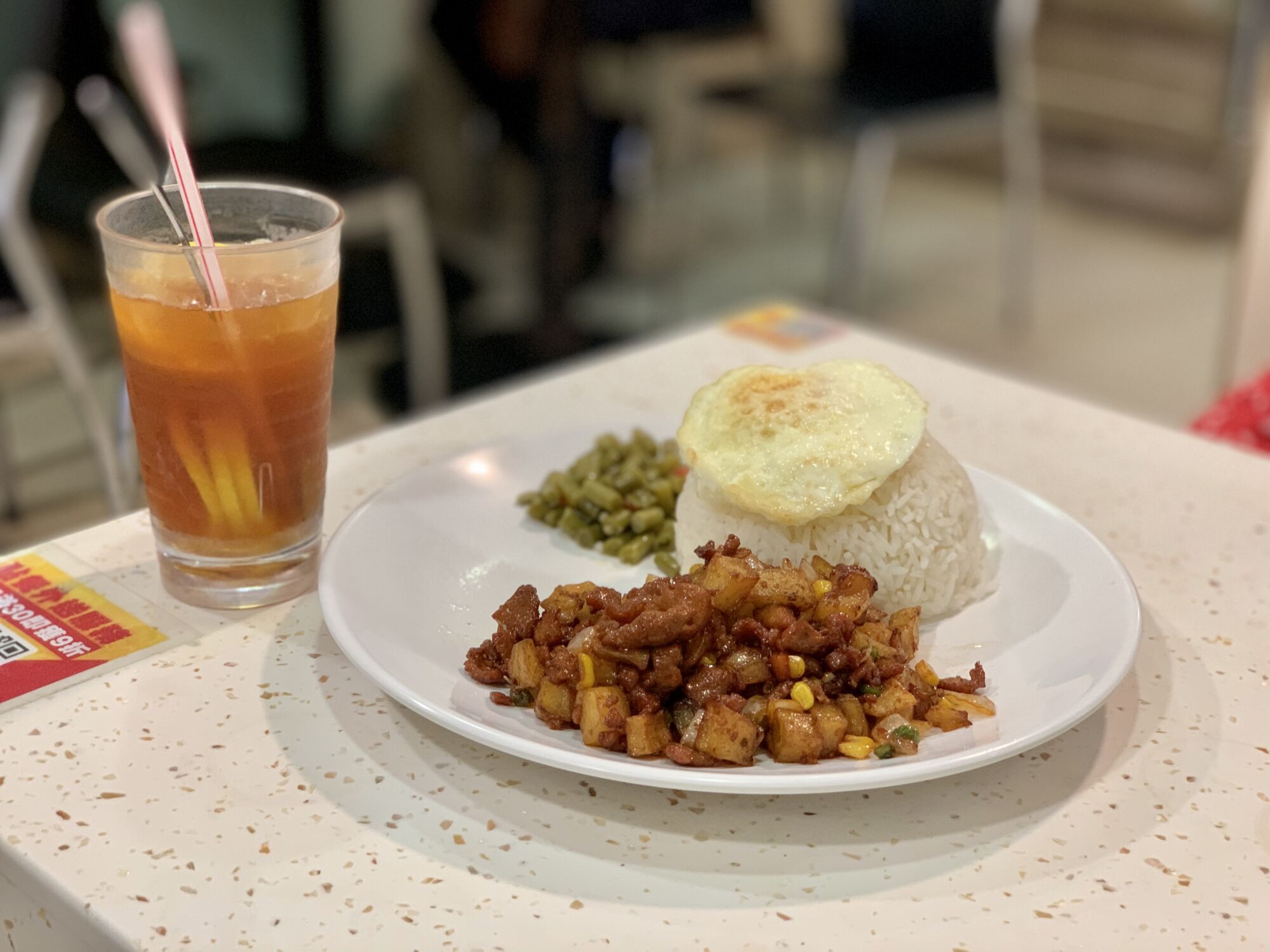 A foodie's haven
From local eateries to fresh fruit stalls, healthy food restaurants to brunches for queens and kings, this area has everything to offer people to whom food is life. We've had one of the best Chinese-style minchis in town. Seasoned with soy sauce and lots of caring, the potatoes are soft on the inside, while the meat has been stir-fried for just the perfect amount of minutes. Besides being delicious, it's fulfilling and gets you ready for exploring the area! They also serve other local specialties, such as French toast with peanut butter, pineapple bread with butter, and baked goods.
Other choices include great brunch meals at Terra Drip Bar. In spite of its name–specializing in coffee-based beverages–it serves wholesome food and has dishes for all kinds of diets: omnivore, vegetarian, and even vegan! Their scrambled eggs are magnificent and go really well with a cappuccino. There are also some other local stalls along the way and while we love Cantonese food, there's not enough space for everything in one day! However, one should also head to Iao Hon Market's food court. With two entire floors filled with tiny restaurants, they serve everything from stir-fried noodles with beef to instant noodles with meat and egg, pork chop buns, and grilled ribs, there's an entire world to explore there!
Iao Hon Market Food Court 2/F and 3/F, Iao Hon Market, Intersection of Avenida da Longevidade with Rua do Mercado de Iao Hon, Macau, +853 2848 2758
Estabelecimento de Comidas Choi Tung Kei 192 Av. de Venceslau de Morais, Areia Preta, Macau, +853 2871 8416
Terra Drip Bar 364 Rua 1 de Maio, Macau, +853 2847 3623, www.facebook.com/terra-drip-bar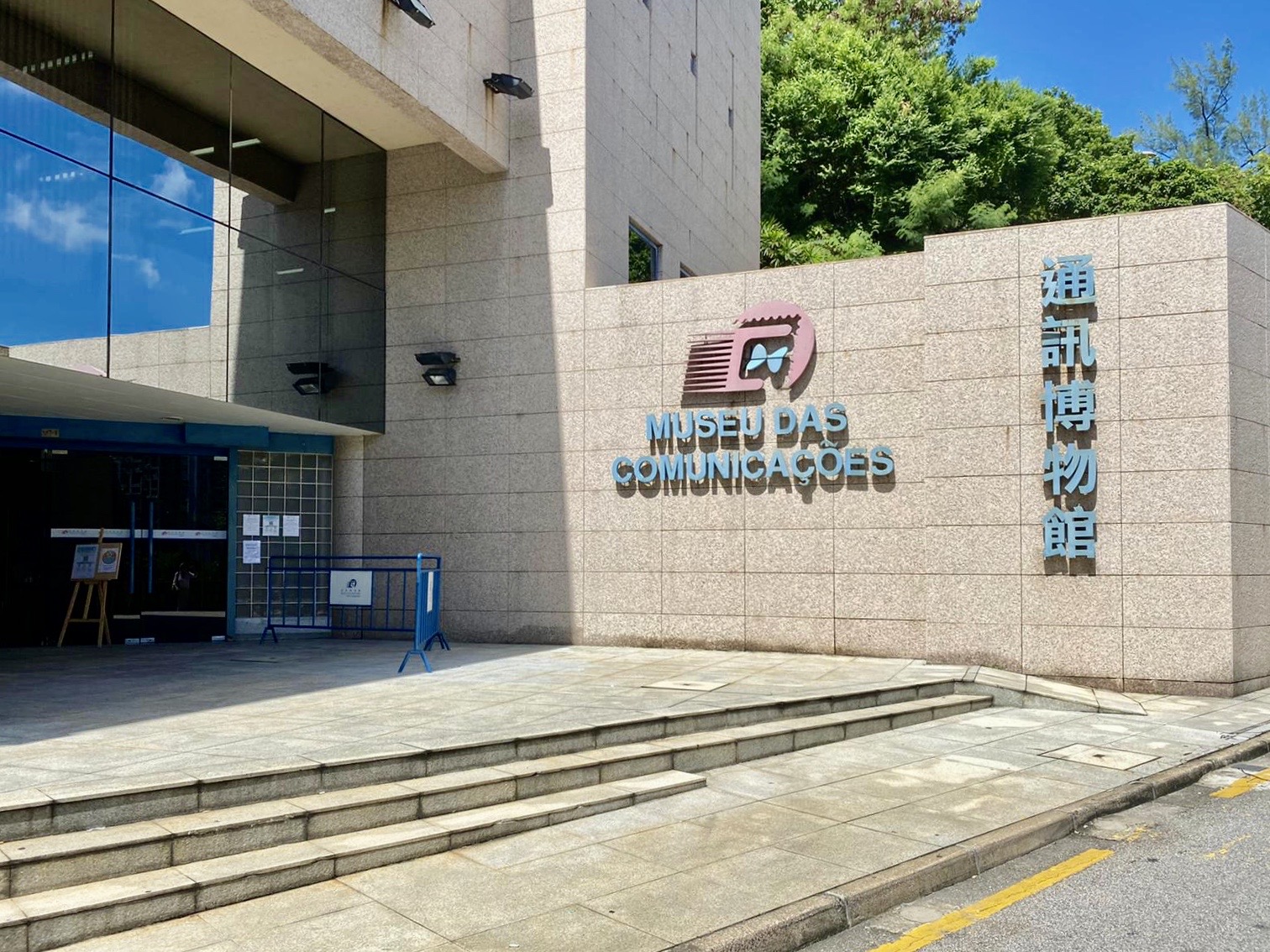 Visit the Communications Museum
Filled with interesting and curious stories on the different communication tools and the history of this area of expertise in Macau, the Communications Museum is set in a quiet zone of Areia Preta, close to Companhia de Electricidade de Macau (CEM) headquarters. Here, you'll find everything about Macau Post Office's history, but also how the first phones came to the region and a showroom of the incredible stamp collection techniques and promotion of the Macao Philately, which is, in fact, very rich. Kids and adults can have a blast in here, especially with all the experiments and cool technology present there!
Opening hours: Daily, 9:00am–5:30pm
Communications Museum 7 Estr. de Dom Maria II, Macau, +853 28718063, www.cmm.gov.mo
Also read: Macau Post: A Story Dating Back to 1798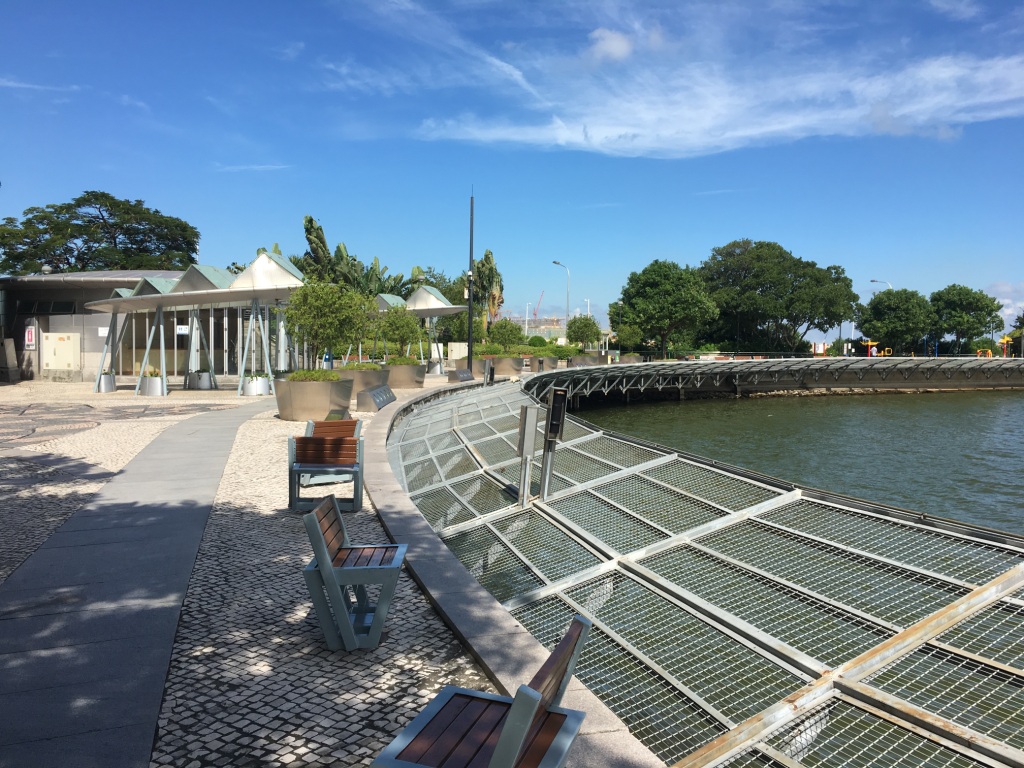 Jog around the Reservoir
With a stunning view of the other side–Mainland China–this is one of the best jogging trails you'll find in Macau. When Coloane's greenery seems too far away, why not head here and experience total relaxation time right in the middle of this busy district? The reservoir is a very sought-after area; everyone goes there to jog, play with dogs and kids, read the newspaper, or just take a glance at the other side.
Opening hours: 24 hours
Reservoir Park Close to Estrada do Reservatório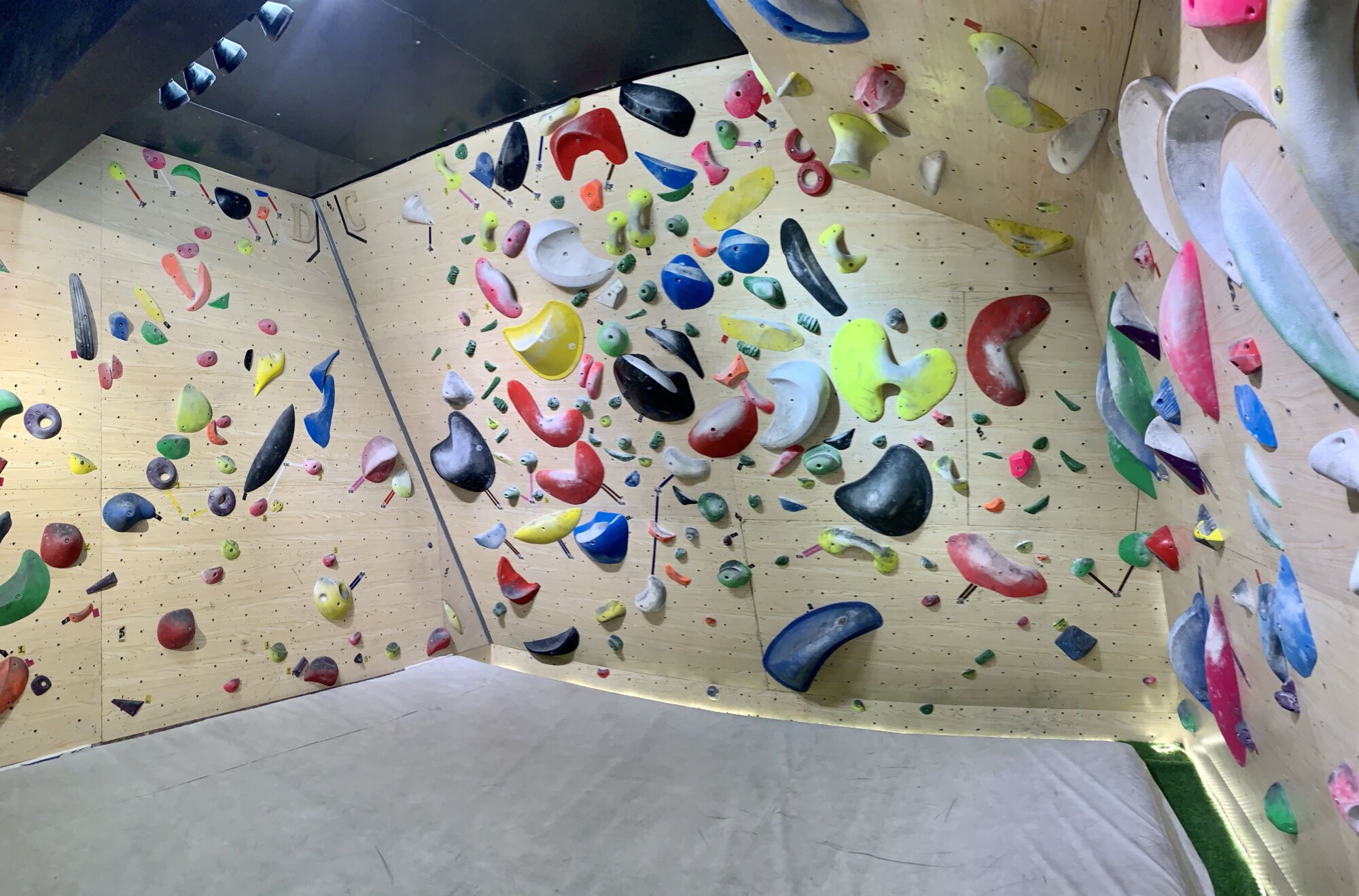 Solution Climbing: an Urban Sports Experience
Wondering if climbing is your jam? At Solution Climbing, you can try figuring this out! Usually packed with people interesting in this cool sport, this small gym tucked away on an alley at Areia Preta area is the perfect setting to try out a new activity! It's also very cool to head to with kids and teenagers, people looking to let some steam off. There are shoes you can rent and your time there is paid per hour. There are also instructors available to help everyone out, as well as scheduled classes to learn climbing on a deeper level. Solution Climbing's team also organizes a series of events, such as outdoor climbing and bouldering! How cool is this?
Opening hours: Monday, 1:00pm–10:00pm; Tuesday–Friday, 5:00pm–10:00pm; Weekends, 1:00pm–9:00pm
Solution Climbing 14 Travessa das Hortas, Macau, +853 6339 5377, www.facebook.com/Solution-Climbing-GYM
Also read: Fantastic Activities for the Whole Family in Macau
Also read: Awesome Activity Classes for Adults in Macau
Also read: Things to Do on a Rainy Weekend in Macau For Kids
Also read: Top 10 Things to Do With Kids in Macau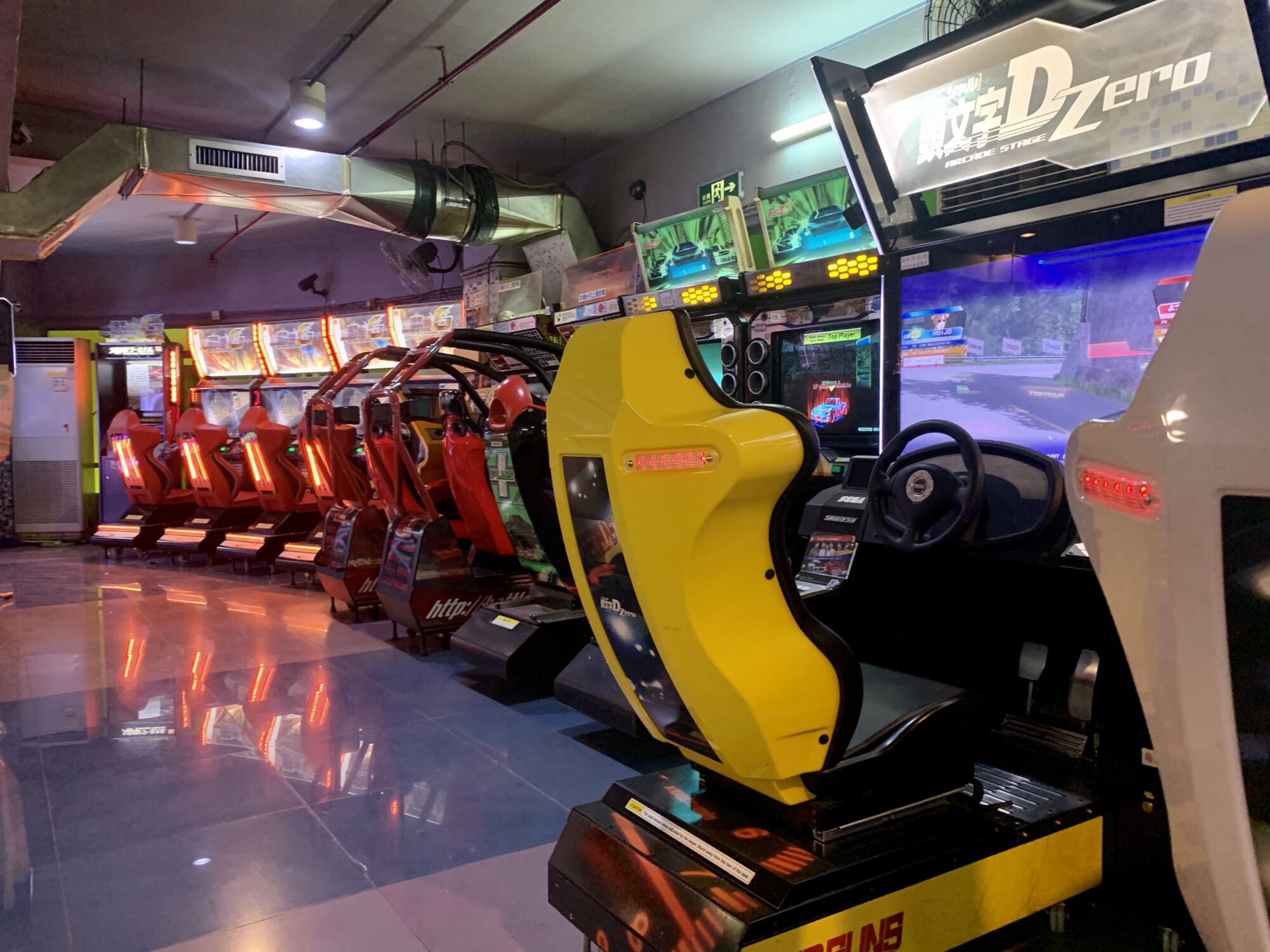 Have a blast at a hidden game arcade
Who would've guessed there are still old-school, vintage-like gaming arcades in Macau? We're genuinely happy to have found this one! Tucked away on a narrow street in Areia Preta is Novo Jogo–Portuguese expression meaning New Game–is this two-story spot with so many games you might need more than one day to try them all. From car racing to dance competitions, horse races to chance games, and vintage fighting videogames, there's an entire universe to explore inside this arcade. Remember the SEGA games fever? They're still very much alive at Novo Jogo! Head there with friends and experience the afternoon of a lifetime! Macau Pass is also accepted as payment for the games. A fan of gaming? Well, don't miss the chance to join a bunch of friends here, as it's also open throughout the night until 5:30am!
Opening hours: Daily, 10:30am–5:30am
Novo Jogo 80 Rua Alegre, Areia Preta, Macau, www.facebook.com/gameworldmacau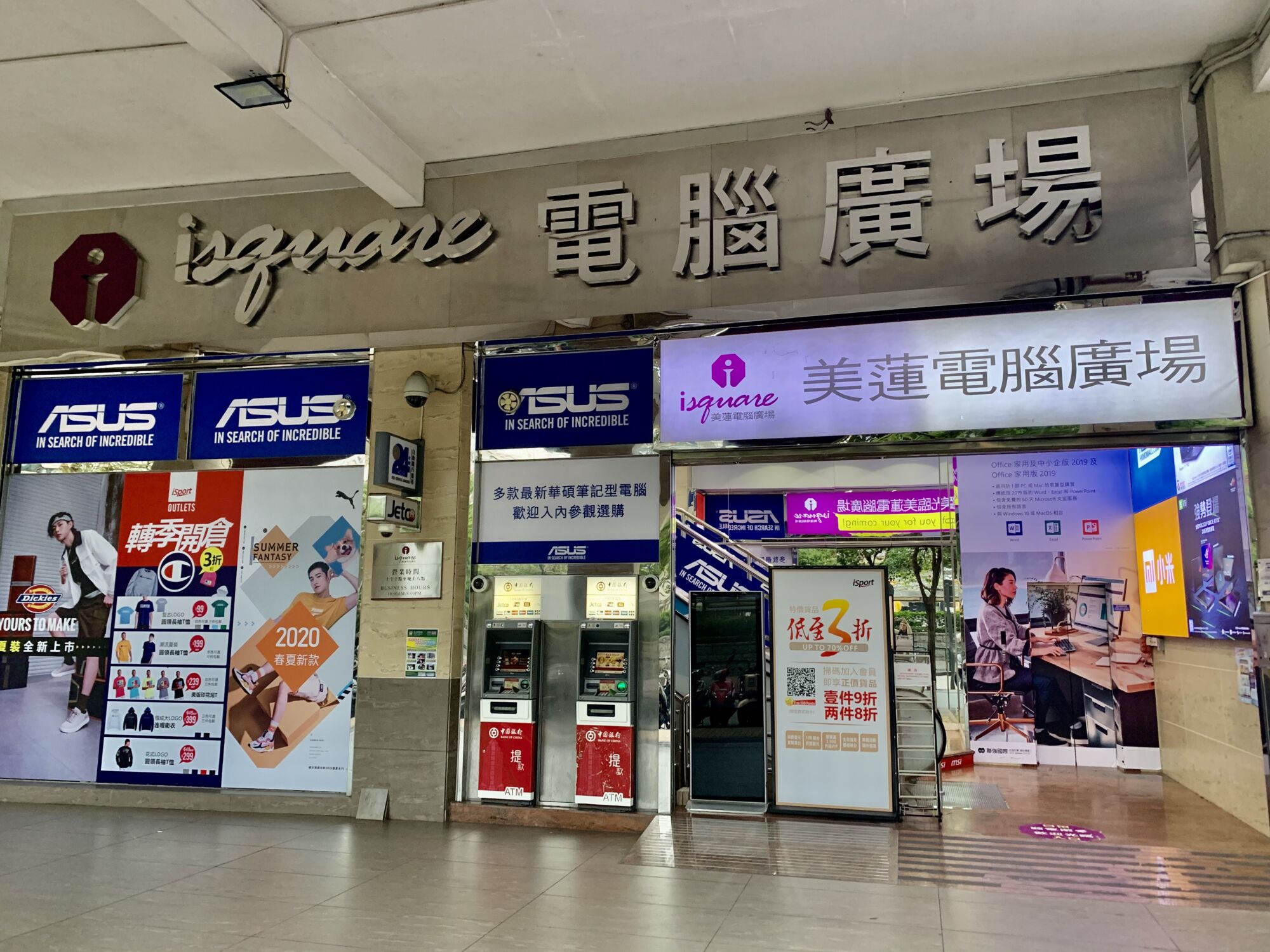 Check for the latest in electronics
iSquare is the to-go place for all things electronic: from the latest versions of computers to Xiaomi products, iSquare has everything you need. Cables and monitors, mice and connecting devices, external discs, and USB pens, nothing's missing from one of Macau's last electronics shopping mall. There's also a very cool sports gear outlet close to their Xiaomi shop, on the first floor. Close to Iao Hon Market, it's ideal for people looking to renovate their home electronics after getting some local food at the market's food court area.
iSquare Electronics Shopping Mall 173A Av. Leste do Hipódromo, Edifício Mei Lin Bloco III, Macau, +853 2843 0499, www.facebook.com/isquare.macau
Also read: Macau's Electronics & Gadgets Hubs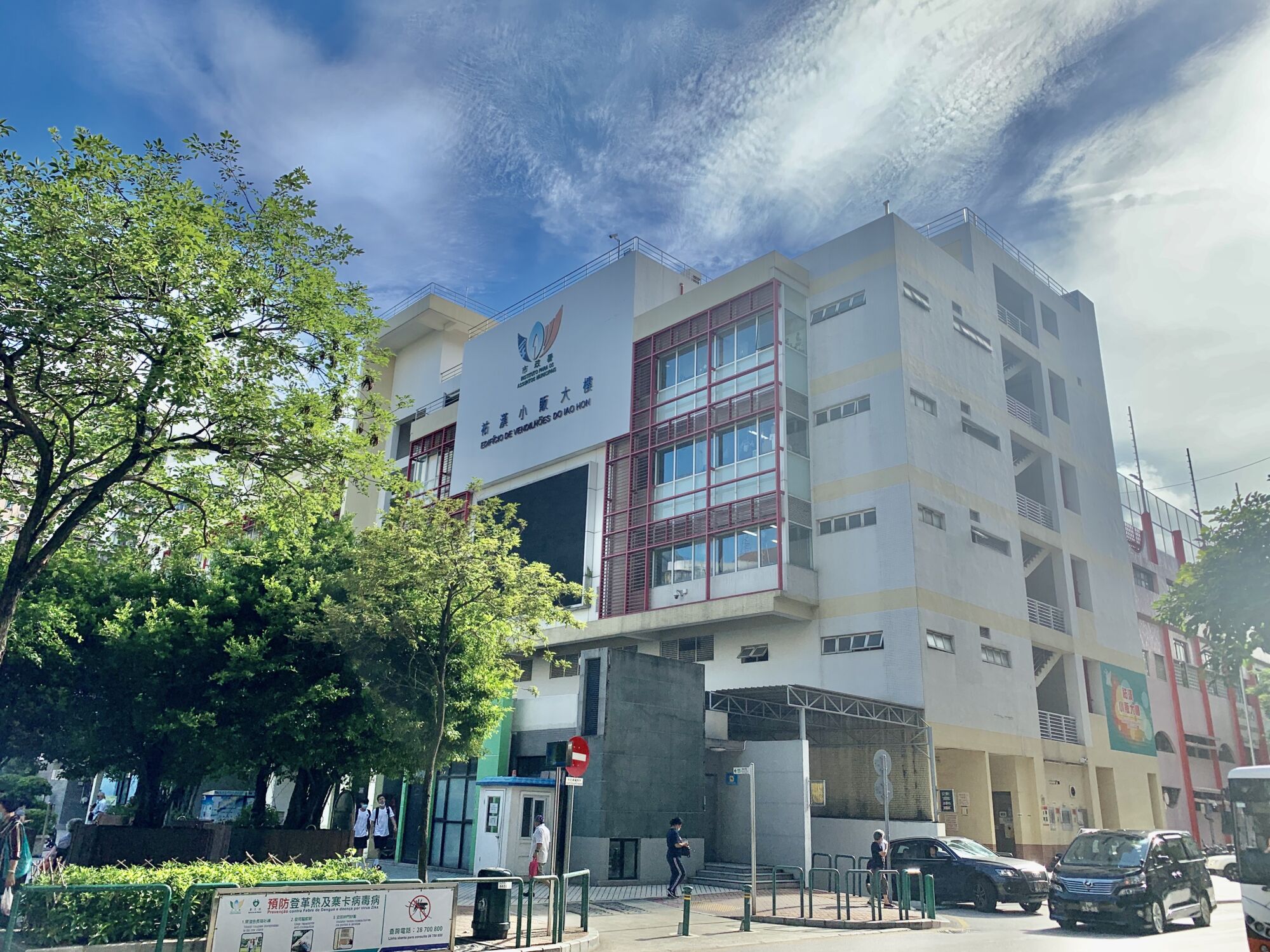 Experience the local life at Iao Hon Market
One of the best markets in Macau when it comes to fresh goods–fish, meat, vegetables, and fruit, this spot also has affordable clothing downstairs, as well as a food court on two of its floors. Iao Hon Market is a must-visit venue when looking to experience the local aspects of Macau. Besides the products it sells, you can also witness the elderly reading the newspaper with a cigarette resting on their lips, people rushing to buy the freshest fish on the ground floor and, of course, lots of dried goods really popular in Asia, such as fish, herbs, and others.
Opening hours: 7:00am–8:00pm
Iao Hon Market Intersection of Avenida da Longevidade with Rua do Mercado de Iao Hon, Macau, +853 2848 2758
Also read: Best Markets in Macau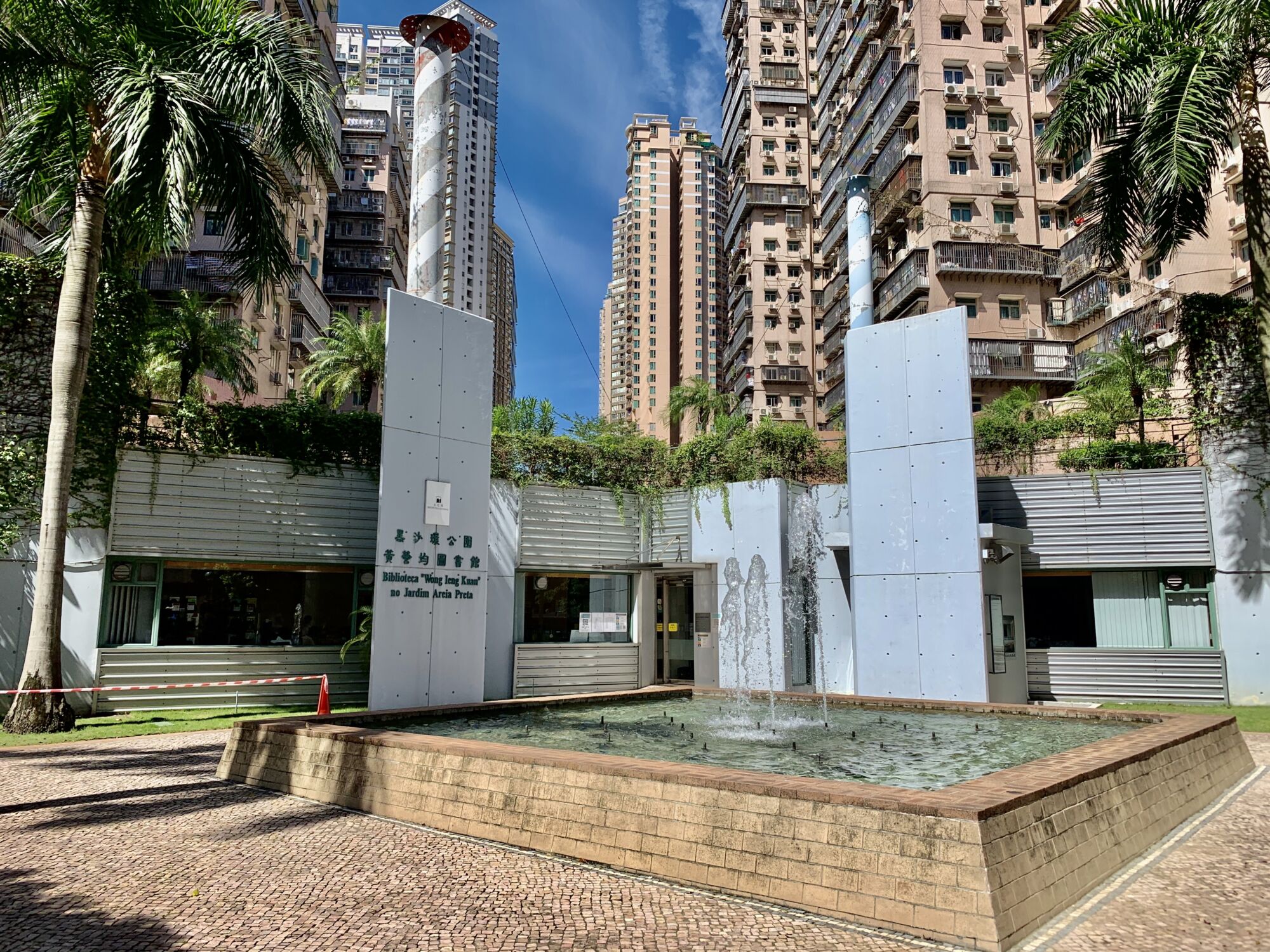 Relax at a public library
Tired of walking outside? Well, here's a good place to hide from the heat or rain of the streets! Wong Ieng Kuan Public Library–located in Areia Preta's Park–is fitted with lots of facilities and seating areas for people to just unwind while in this area. Pack yourself one of your favorite readings and head there for some calm and quiet before checking out all there is to do around town.
There are several branches of this library, but this one's located in a park that also features fitness facilities, as well as a playground to keep the little ones busy.
Opening hours: Monday, 2:00pm–8:00pm; Tuesday–Sunday, 8:00am–8:00pm
Wong Ieng Kuan Public Library Avenida 1º de Maio, Areia Preta Urban Park (south side), Macau, +853 2845 1830
Also read: Read On: Best Libraries in Macau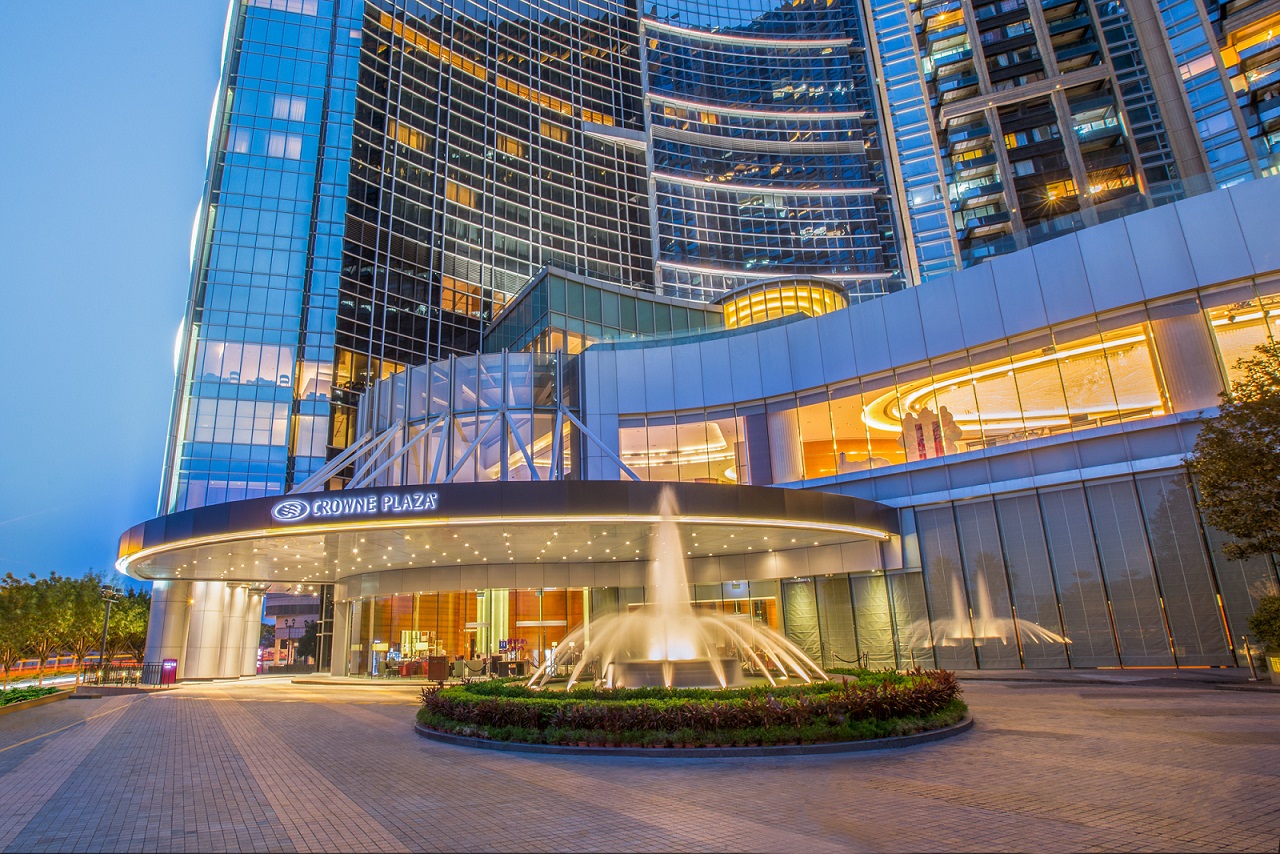 Stay at Crowne Plaza Macau
Thinking of staying a few nights over, but would rather stay close to the Gongbei border? Crowne Plaza Macau sits a 10-minute walk from the border with Mainland China, so it's ideal if you're thinking of visiting the neighboring city of Zhuhai or even taking transportation to somewhere in the country. Crowne Plaza is a decadent hotel set in this old district offering beautiful waterfront views to the other side, great dining deals, and more.
Crowne Plaza Macau Rua da Pérola Oriental, The Residencia Tower 7, Macau, +853 2888 6888, www.cpmacau.com
Tags
Related Posts