We can't contain our excitement with the first ever Michelin Guide Street Food Festival coming to Macau's Studio City entertainment resort this October. From October 5 to 8, the four-day event will see chefs from Michelin-starred restaurants, celebrated Bib Gourmand, and Michelin-recommended eateries across Asia serving sumptuous street foods and delicious delicacies.
Admission to the gourmet festival is free and events take place from 12:00pm to 8:00pm daily at Studio City's Macau Gourmet Walk, which resembles the historic streets of Macau. Embark on a journey through the rich and diverse flavors from different corners of Asia, including Singapore's famed hawker stalls, Shanghainese dim sum, Japanese little eats, and Macau's very own classic Chinese favorites. Experience all of these tasty treats without leaving the city.
Foodies can eat their way through signature dishes and one-off festival creations at value-for-money prices. The small plates start from just MOP $40 and can be bought with street food coupons purchased at the event. Mark your calendars for a truly unique dining extravaganza. With so much to explore, don't worry—we've got you covered with our guide to a line-up of the ultimate dishes to try!
Takoyaki
(Featured image above)
Experience the true taste of takoyaki with regular sauce and mayo in Macau for four days only. A Bib Gourmand restaurant, Kourgaryo Honten from Osaka delivers flawless and exquisite takoyaki delights. You don't need to travel far to eat at the popular Japanese joint.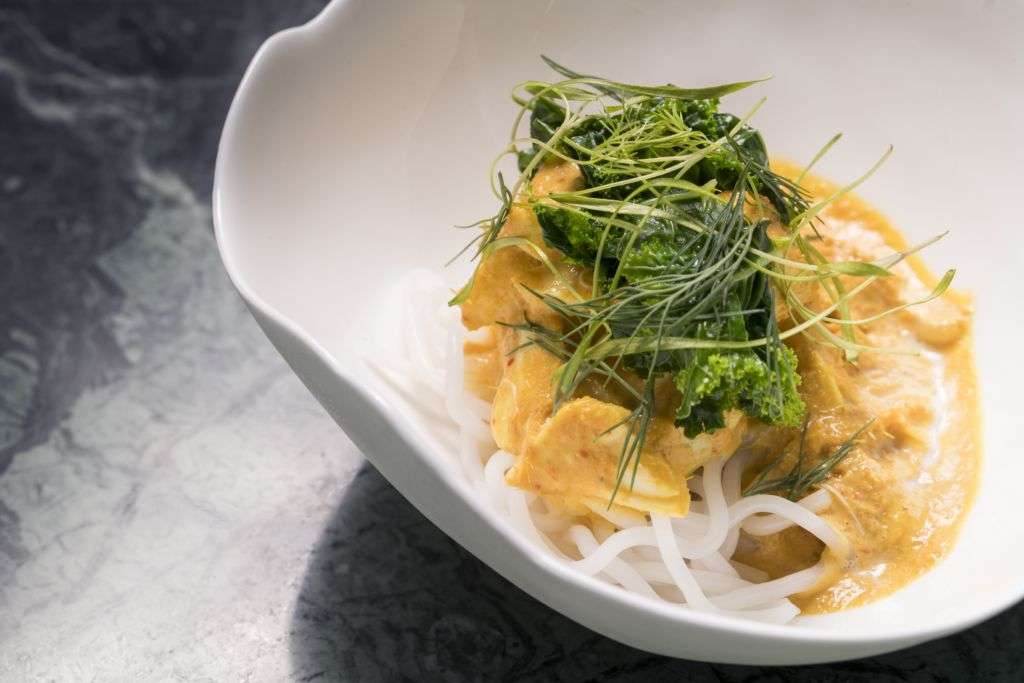 Crab Curry Noodles
Putting the spotlight on Peranakan cuisine is Singapore's One Michelin Star restaurant Candlenut. We've heard so much about their delicious dishes but we're looking forward to the crab curry noodles. Chef Malcolm Lee takes a contemporary yet authentic approach to traditional Straits Chinese cuisine claiming his victory as the world's first and only Michelin-starred Peranakan restaurant.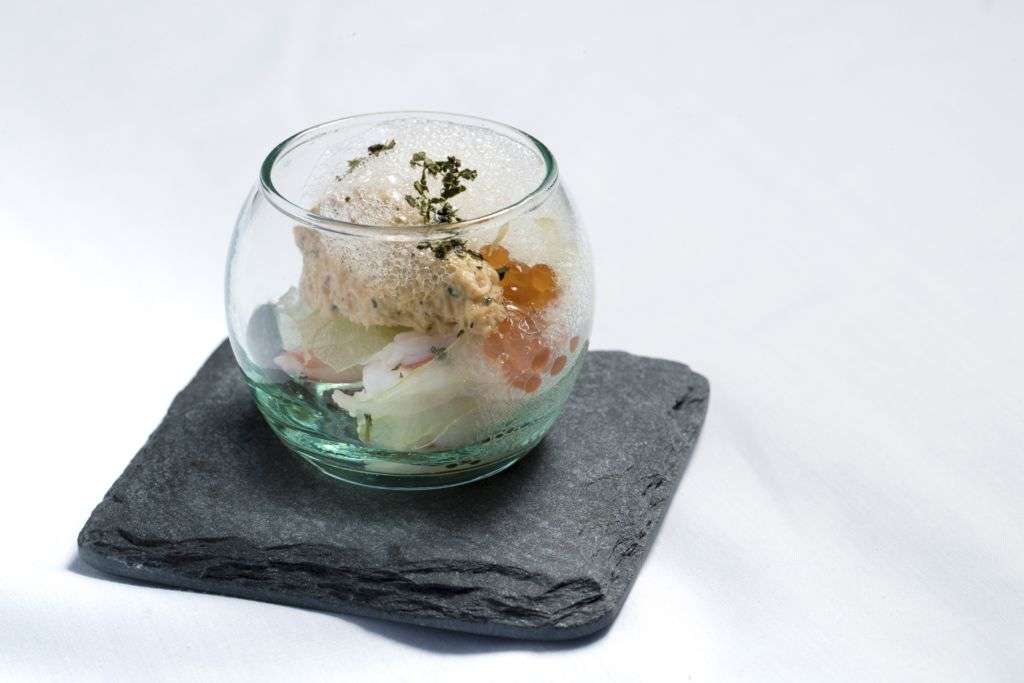 Laksa-Crab Remoulade with Kaffir lime Air
Singapore's A Noodle Story infuses Chinese and Singaporean street food concepts. Founded by Gwern Khoo and Be Tham, we can't wait to savor the delicious laksa-crab remoulade with kaffir lime air that has captivated palates. With a Bib Gourmand rating, there's no doubt this comfort food will be making waves in Macau.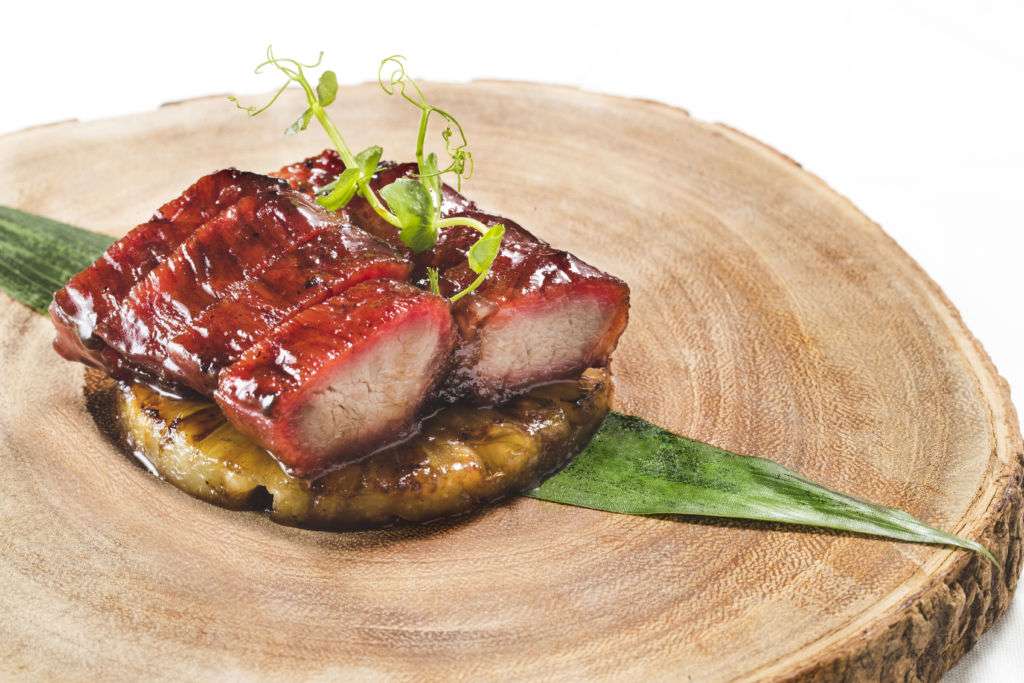 Barbecued Honey Glazed Iberico Pork
Chef Kenneth Law of Studio City's Bi Ying is set to prepare the legendary barbecued honey glazed Iberico pork with caramelized pineapple on the festival dates. Meat lovers are in for a treat with distinct flavors of the fresh and succulent meat. The Michelin-recommended restaurant joins other participating restaurants in an exciting event.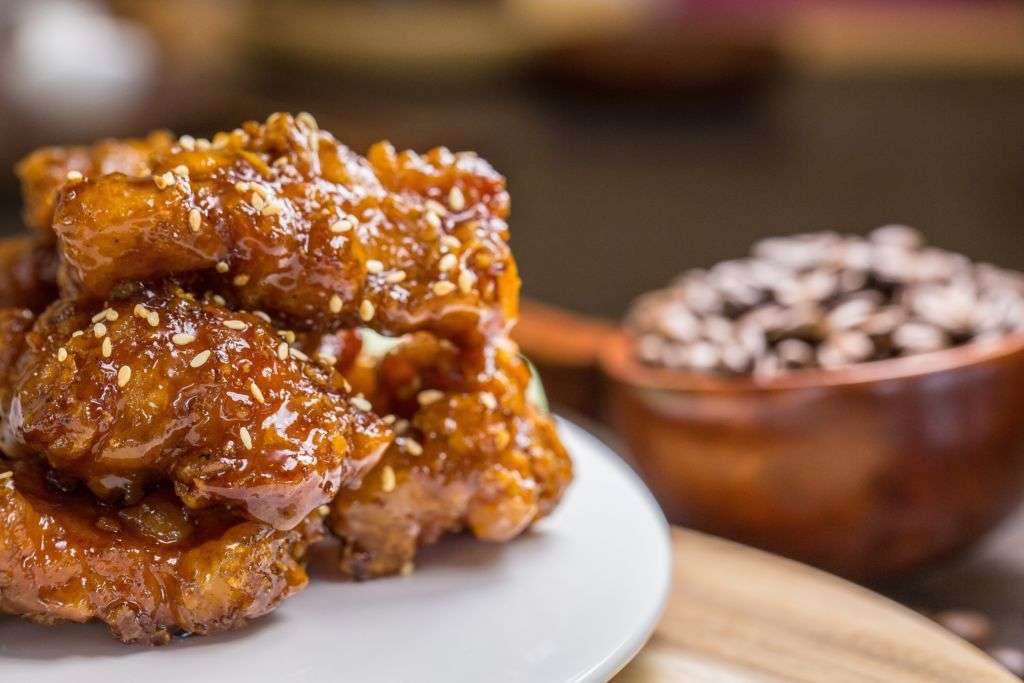 Coffee Pork Ribs
Keng Eng Kee Seafood's coffee pork ribs is definitely a dish to try at the Michelin Guide Street Food Festival. The Michelin-recommended restaurant based in Singapore is always a full house with lip-smacking food on their menu. Make sure to put this on your list.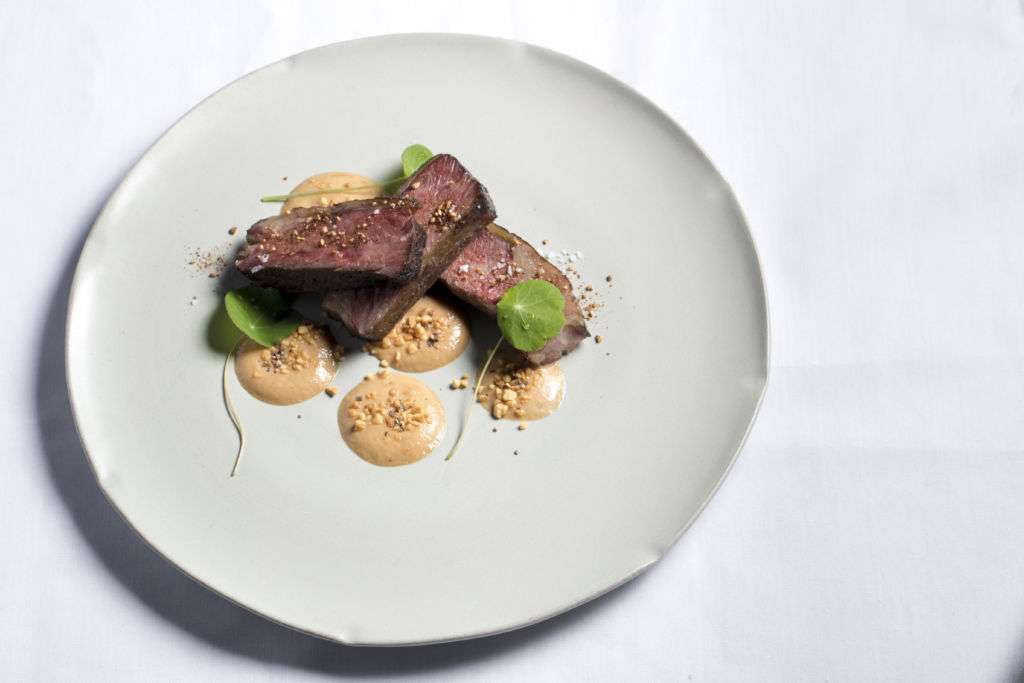 Wagyu Short Rib
Labyrinth's Head Chef Han Liguang is renowned for showcasing local Singaporean flavors and culture in his dishes but with an innovative and modern twist. The one-star Michelin restaurant will feature their crowd favorite wagyu short rib with satay espuma.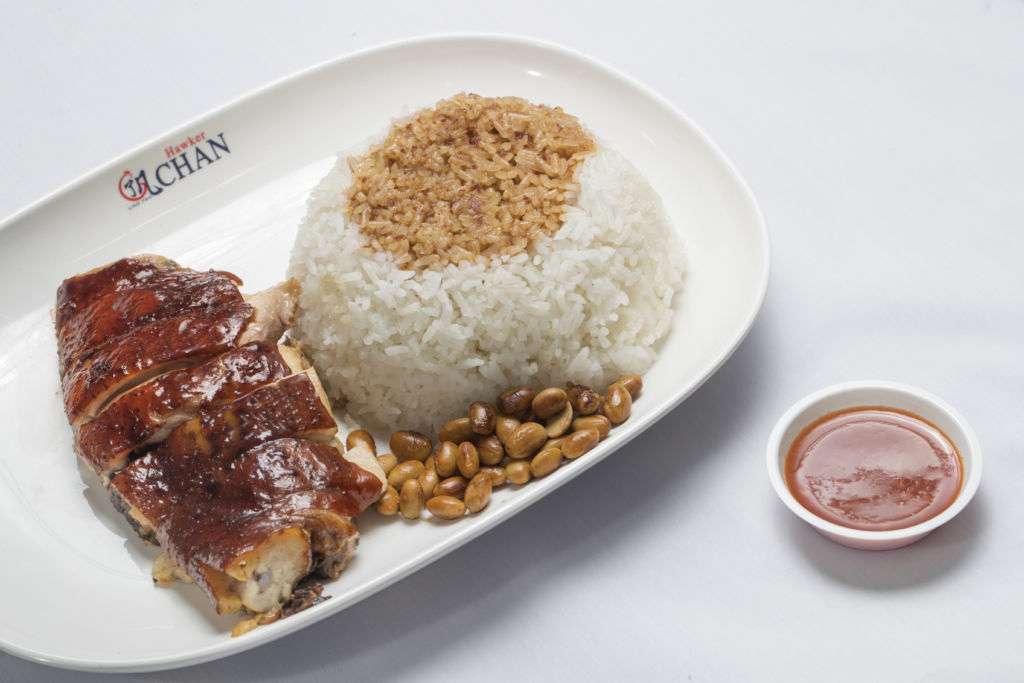 Soya Sauce Chicken Rice
Hong Kong Soya Sauce Chicken Rice and Noodle is a street food stall in Singapore with one Michelin star. It is owned and run by the talented Chan Hon Meng. They say the long wait for soya sauce chicken rice is worth every second of your life and it's coming to Macau for four days only.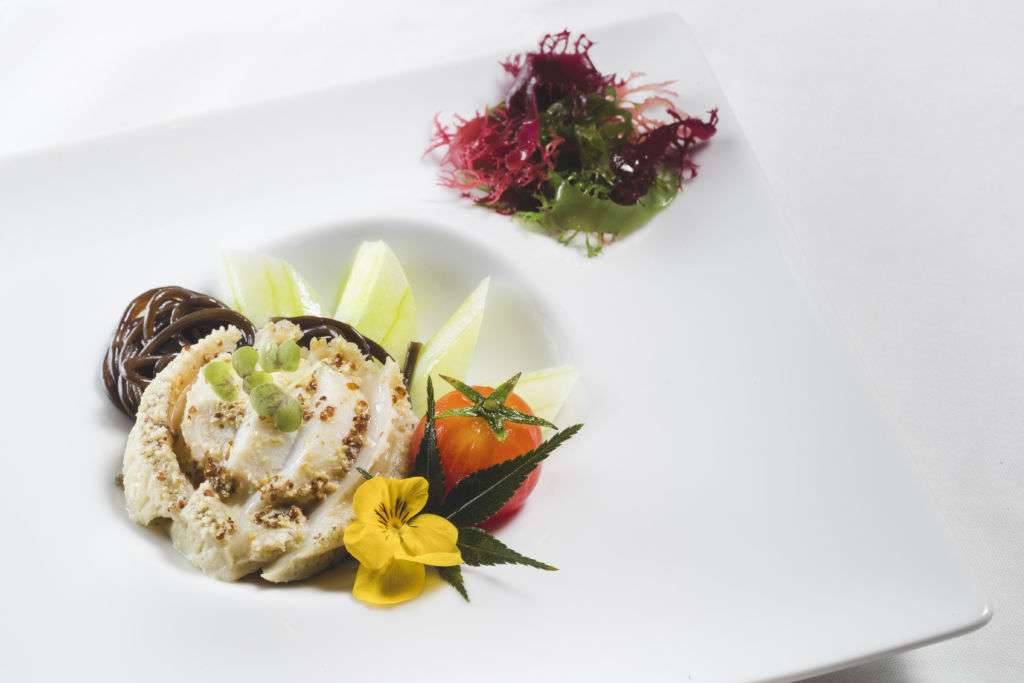 Abalone With Plum Wine and Fern Root Noodles
Macau's One Michelin Star Pearl Dragon will also battle it out at the food festival. Chef de Cuisine Ming Lam creates a Cantonese masterpiece in the form of chilled fresh abalone with plum wine and fern root noodles that takes your breath away.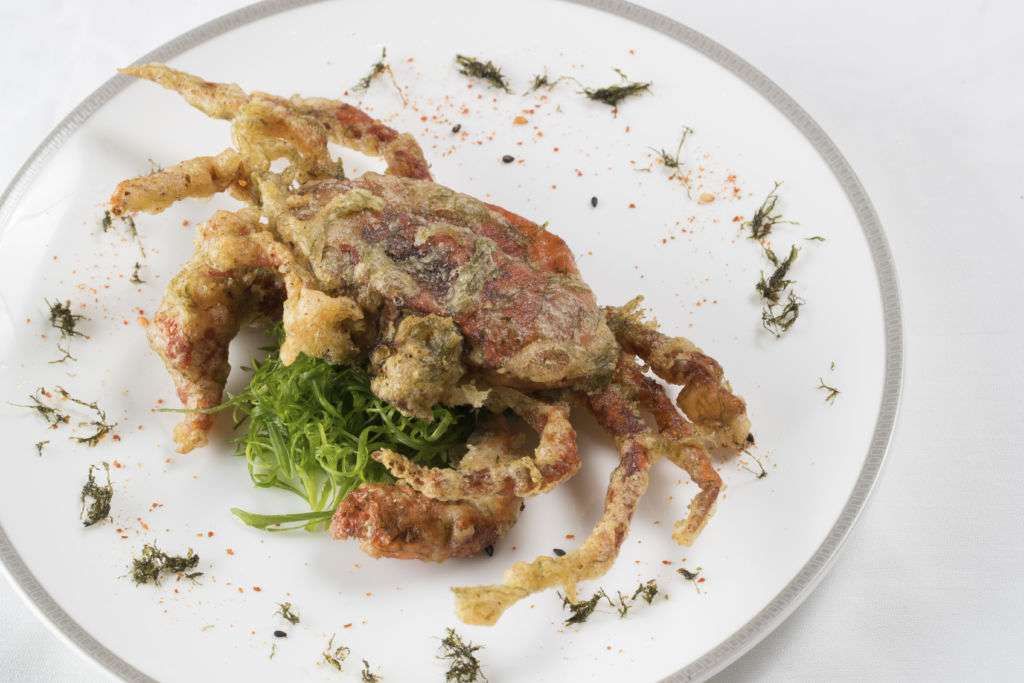 Crispy Soft Shell Crab
Shanghai Magic's crispy soft shell crab with seaweed is pure perfection. Don't miss these tasty bites at the Michelin-recommended Shanghainese restaurant. Chef Wilson Fam always charms the crowd with his creative creations.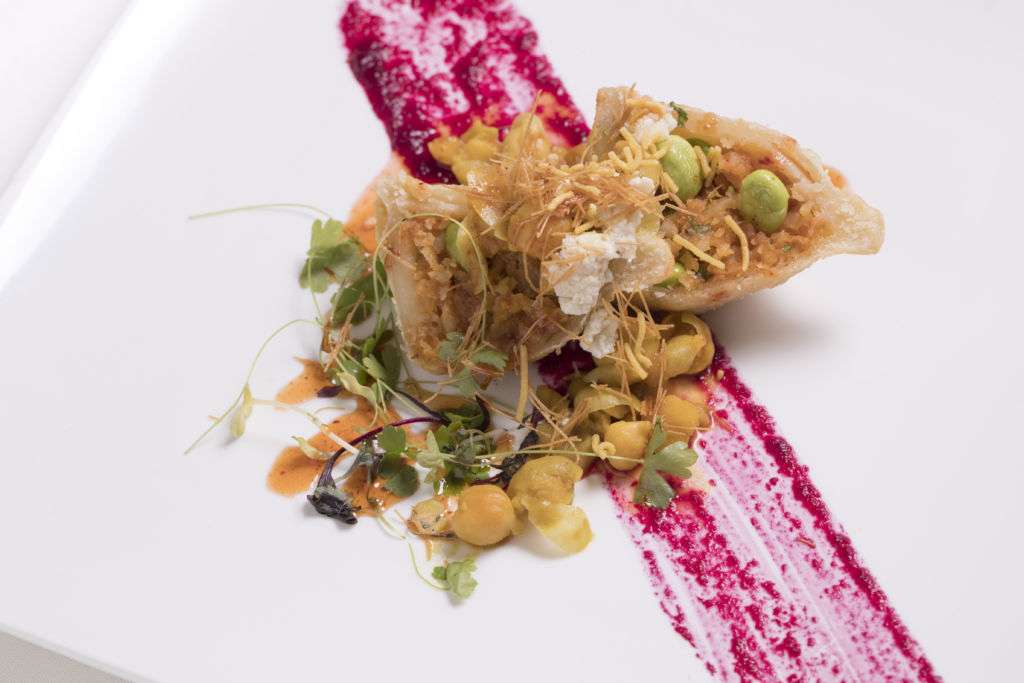 Samosa Garbanzo Goat Cheese Chat with Tamarind Mango Spice Drizzle
Song of India's head chef Manjunath Mural will make you fall in love with the samosa garbanzo goat cheese chat with tamarind mango spice drizzle. The Singapore-based restaurant boasts a well-deserved Michelin star with their authentic oriental renditions of delicate Indian cuisine.
---
When: 12:00pm–8:00pm, Thursday–Sunday, October 5–8, 2017
Tags
Related Posts