Macau and Portugal possess a perpetual link in the pages of history. Roam the streets of the charming city and amidst the modern architecture, world-class entertainment, and city vibe lies the scent of Portuguese cuisine, sights of ceramic tiles dotted around heritage structures and embedded traditions to a unique culture that thrives to this day.
It is quite impossible to visit Macau without a taste of Portuguese food and wine. Wine represents a sense of place, a moment in time and not just the exquisite craft and integrity of the product. It offers a glimpse of another place, another time, and another culture. This month, the Wines of Portugal Grand Tasting is set to be the ultimate wine event in the region with immersive and engaging experience across all levels. Enjoy the vinous epiphany of a glass rich in aroma and flavor in a day that will surely bring pleasure and lift your imagination.
Macau Lifestyle meets Sonia Vieira, ViniPortugal's marketing director who is expanding the horizon for Portuguese wine. She talks about the incredible task of bringing together 28 leading wine producers from Portugal under one roof and why Wines of Portugal Grand Tasting will be an all-encompassing cultural event not just for keen wine lovers, industry leaders but also those who know how to celebrate life. Prepare for hundreds of fine wines from red, white, sparkling to fortified for a free tasting.
For a consumer who is not so familiar with Portuguese wines, what are your tips to them to explore the world of difference offered by the Wines of Portugal?
Our top tip is to taste and try the uniqueness of the grape varieties of our Terroirs. In fact, most of the Portuguese wines are made as a blend, mixing several national grape varieties to produce the desired taste profile. Using the art of blending, Portuguese wines aim to complement the best characteristics that each variety can provide in a single wine.
While some varieties may add delicate fruit flavors, others may add more ripe flavors, increase freshness, or add more body and roundness to the finish thus creating a wine in which the whole is better and greater than the sum of each individual grape. Portuguese wines have a wide spectrum of personalities that meet different tastes. We highly recommend consumers to be bold, to explore, to taste and find the Portuguese wine of their choice.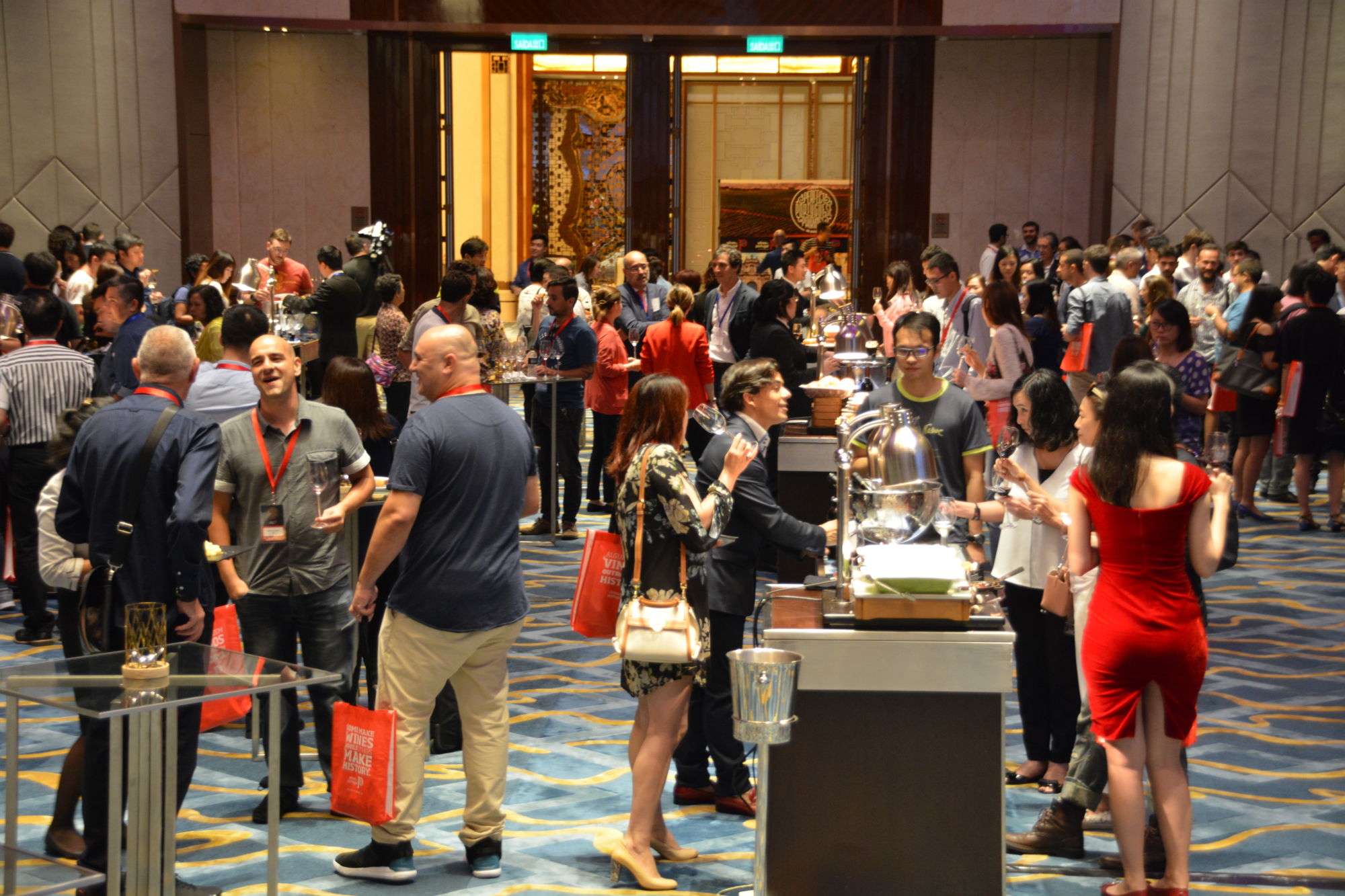 As Portuguese wines have such a variety of different personalities due to the region's huge amount of indigenous grapes, how could consumers and even trade professionals get a bird's eye-view on them?  
The main characteristic of Portuguese wine is its diversity. The 250+ native grapes combined with the range of climates and types of soils contribute to the unique traits of our wines that you cannot find anywhere else in the world. It is precisely why our event is a great way to get to know more about Portugal
What is so special about the Grand Tasting Macau event this year?
This is the second year that we are investing in Macau and the idea is to achieve better results in this market especially in the HORECA channel and create awareness about our brand to consumers. This year we will have 28 producers with their new harvests and launches. At the same time, our proposal for this year is to have some delicious food available in order to stimulate the visitors to match the diversity of Portuguese wines with traditional food. Portugal has so many wine styles and flavors, including some fascinating flavors that you can find nowhere else in the world. Whatever the occasion, whatever the dish, Portugal has a suitable wine for you.
How important is the Macau market to Portuguese Wines?
Macau is an important market for Portuguese wines. We are the third main supplier of the market. Figures show us that the consumers here are able to pay a little bit more to buy different wines which provide them with new experiences.
What are your key plans for the Macau market?  
We plan to focus on these kinds of events at least once a year. We aim to create conditions for the producers to be able to have more opportunities in this market and also be more present in the consumer mind. Education and training are also vital. The Portuguese wine industry wants to invest in diverse markets such as the US, Brazil, Canada, and China with Macau and Hong Kong in continuing to grow the value and the awareness of our wines. 
What to expect at the Wines of Portugal Grand tasting
A stellar menu because choosing wines for any dish is always a fascinating process. In the words of prominent Chef Martinho Moniz of Vic's Restaurant Portugues Rocks Hotel, Macau Fisherman's Wharf, "It takes a Portuguese chef to bring out the best of Portuguese wines." The talented Chef Martinho is set to create a series of masterpieces to pair with hundreds of fine wines from the participating 28 wine producers for tasting. With an intuitive approach in creating dishes, expect dishes of craft, character, and beauty.

A setting of sophistication awaits at the JW Marriott Hotel Macau situated in the majestic Galaxy Macau. Renowned for its ethos of approachable luxury experience, it represents refined elegance and poised as the perfect location for the anticipated event. It's a first-class destination for upscale shopping and entertainment with proximity to prime locations in the city.

A sensory experience drawn from a rich tradition of ancient civilizations of the Phoenicians, Carthaginians, Greeks, and the Romans, the art of Portuguese winemaking is a marvelous journey that needs to be discovered and understood. Portugal has two wine-producing regions protected by UNESCO as World Heritage and exploring the craft will leave you stunned by the sheer style and sense of wonder that can only be found in a glass of wine.
---
Wines of Portugal Grand Tasting: Welcome to a World of Difference
The Wines of Portugal is coming back to Macau for another Grand Tasting which takes place on Saturday, May 25th at the JW Marriott Hotel Macau. 28 leading wine producers from Portugal will be bringing along hundreds of fine wines from red, white, sparkling to fortified for a free tasting. Portuguese celebrity chef Martinho Moniz is invited to create intriguing delicacies to pair with the wines on site.
When: 4:30pm–6:00pm, Saturday, May 25, 2019
Where: Grand Ballroom, G/F, JW Marriott Hotel Macau, Estrada da Baía da Nossa Senhora da Esperança
How much: MOP $100 per person (on-site payment)
For more information please visit the event's Facebook page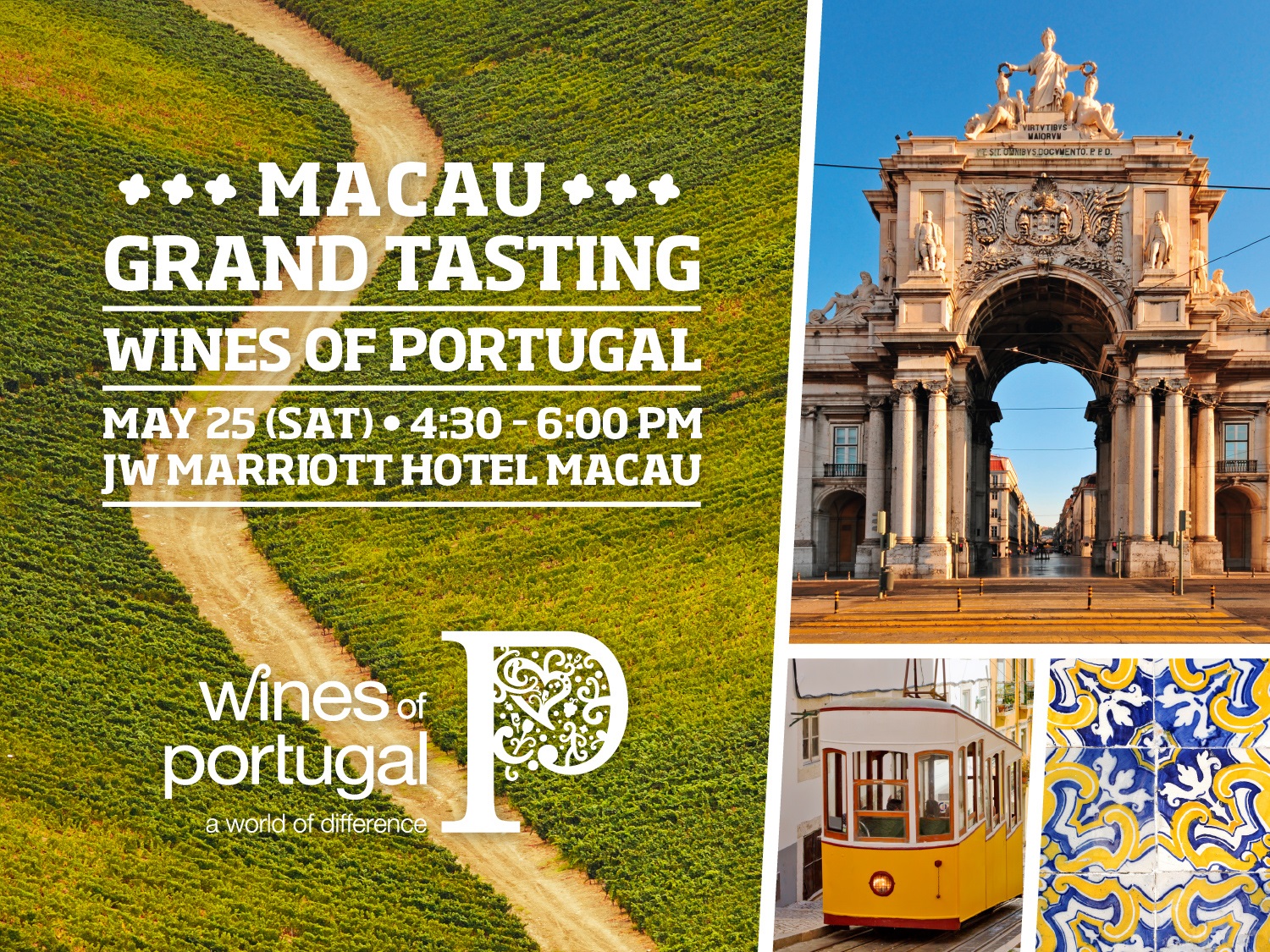 Tags
Related Posts