Featured image: Lighter than air #1 by Francisco Ricarte. photography, 2019
This year will be the 11th anniversary of the Autumn Salon which began in 2010. After the artwork selection by the jury, this time there are 82 artworks from around fifty Macau local artists presented in the exhibition. The selected artworks include oil painting, watercolor, drawing, printmaking, sculpture, photography, digital art, video, and installation, and more. All participants are now working and living in Macau with different backgrounds. Same in the past, the awarded artworks of the 8th "Orient Foundation Art Award" have been selected, the winner of "Orient Foundation Art Award" will be given an opportunity to visit Portugal for a one-month art exchange program, and the result will be announced in the opening ceremony of AFA Autumn Salon 2019.
The participating artists are Alexandre Marreiros, Alice Kok, Armelle de Lainsecq, Belina Zhang, Benjamin Kidder Hodges, Bernardo Amorim, Celeste C. da Luz, Chek Man Ha, Cheong Hoi I, Cheong Ut Man, Chio Kuan Iok, Crystal W. M. Chan, David Shao, Dophine Wong, Duarte Esmeriz, Fong Chao In, Francisco António Oliveira de Almeida Ricarte, Heidi Ng, Huang Ying Luan, Ieong Kun Ieng, Ieong Man Hin, José Matos, Ken, Chau Chong In, Kit Lee, Lai Sio Kit, Lam Iam Sang, Lei Hio Lam, Leon, Chan Ka Lok, Leong Chi Mou, Leong Chon, Leong Leng I, Leong Sin U, Lo Ian Tong, Ng Man Wai, Ng Sek I, Pang Hong, Sisi Wong, Skic Cheok, Tang Kuok Hou, Tong Cheok In, Tong Sin I, Wong Ka Long, Xie Yun, Yaya Vai, Yolanda Kog and Yung Lai Jing.
When: October 31–November 30, 2020
Where: Casa Garden, 13 Praça de Luís de Camões, Macau
How much: Free admission
For more information, +853 2836 6064 or send an email to [email protected]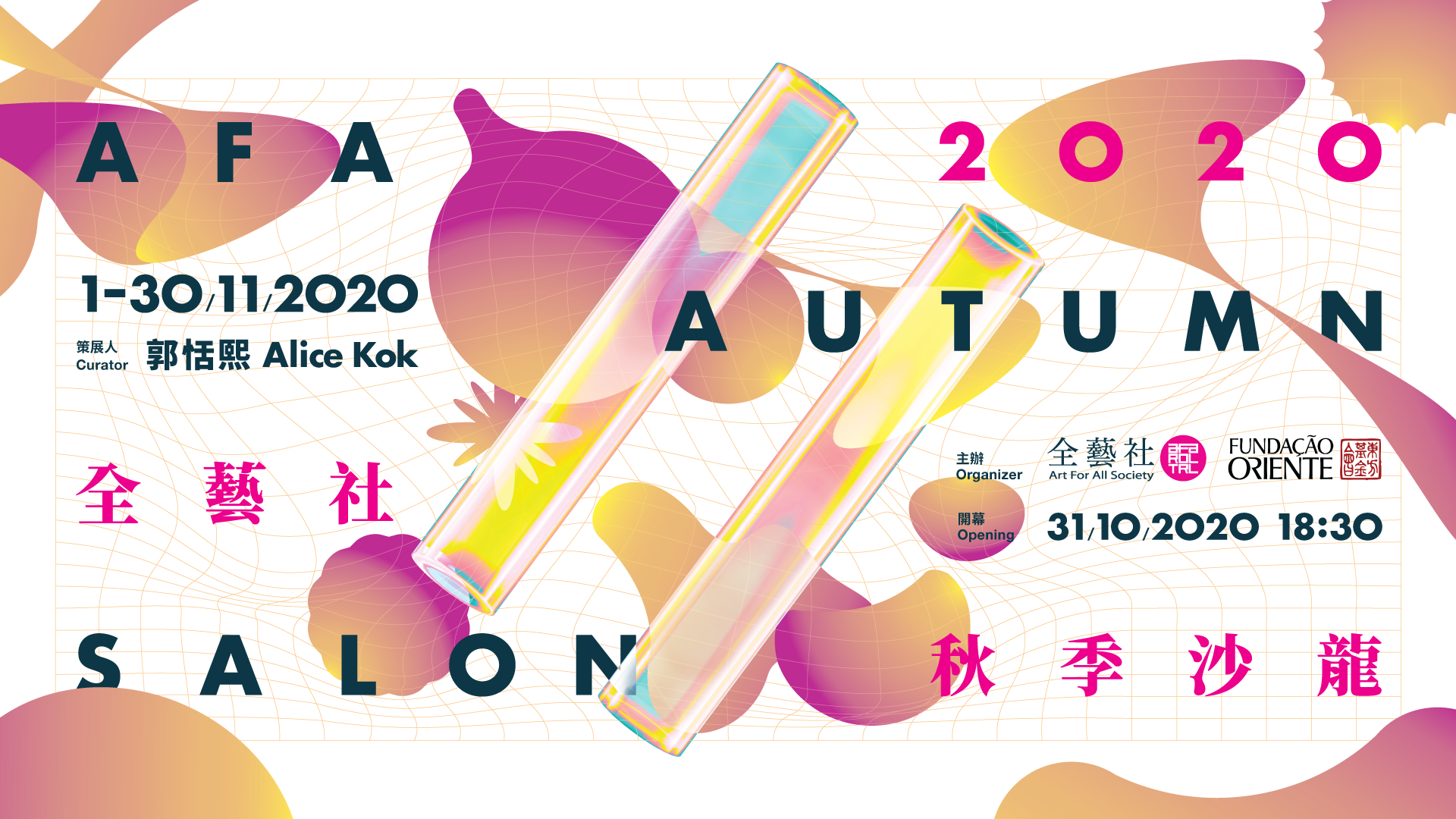 Tags
Related Posts