Undoubtedly, the Ruins of St. Paul's and Senado Square are some of Macau's most impressive landmarks. Hence, their popularity attracts large tourist crowds at any time of the year. However, the city has so much to offer off the beaten track. Among the more fascinating Macau areas include Coloane, which might be the most authentic and appealing one. Whether you live in Macau or are visiting, Coloane Island has plenty of things to do. Check our list and start making plans!
Snap some photos at Chapel of St. Francis Xavier
(See featured image above)
With charming colorful houses and narrow alleys, Coloane Village is the heart of the island. Walking around the village, it's hard to turn around the corner without an urge to snap a picture of everything you spot. Between those alleys, there is the Chapel of St. Francis Xavier, one of the most recognizable sights of Macau. The bright yellow facade, turquoise doors, and shutters, along with unmistakable calçada (Portuguese cobblestones) make this little chapel a showstopper for tourists.
Apart from looking good in photos, the Chapel of St. Francis Xavier is also an important religious landmark, where many Catholic relics, such as Christian martyrs' bones, used to be kept.
Chapel of St. Francis Xavier Rua do Caetano/Largo Eduardo Marques, Coloane

Line up for the iconic egg tarts (and eat them!)
When you arrive in Coloane Village by bus and get off at the main square (Largo do Presidente António Ramalho Eanes), take a look around. See that long line of people? Just join the line to taste the iconic egg tarts by Lord Stow's Bakery. Funny enough, the recipe that has become a must-eat dessert in Macau was not invented by a Portuguese or local Macau person. An Englishman called Andrew Stow came up with his interpretation of the Portuguese pasteis de nata in 1990 when he was living in Macau.
Now, there are several Lord Stow's bakeries in the city, but the one in Coloane Village was the first and most legendary one.
Lord Stow's Garden Café G/F C Houston Court 21 Largo do Matadouro, Coloane Village, Macau, +853 2888 1851, www.lordstow.com
Also read: Where to Find the Best Portuguese Egg Tarts in Macau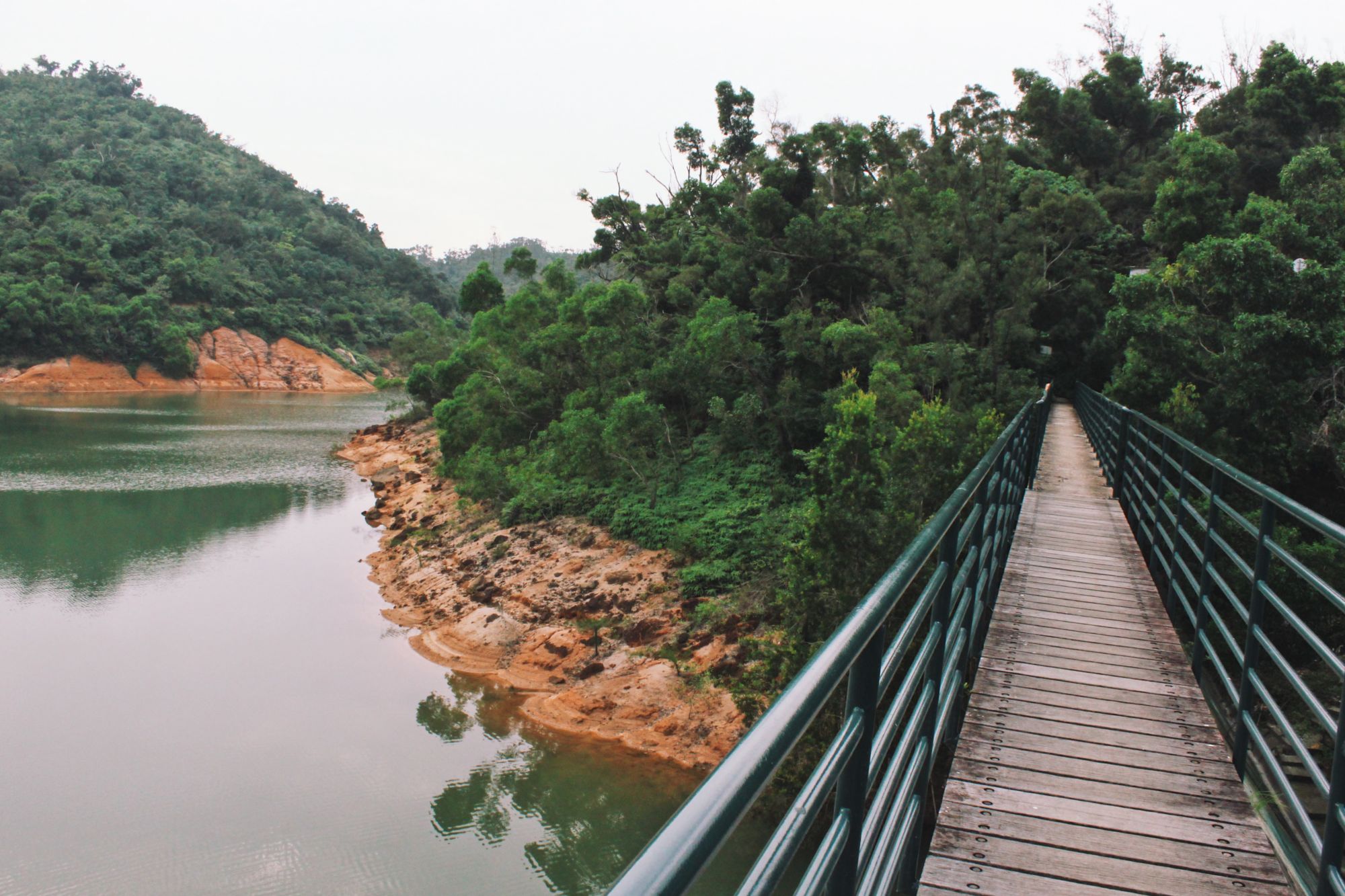 Go on a hike
Coloane is the lungs of Macau with lush greenery covering the hills and birds singing. No wonder this area is home to the majority of hiking trails in Macau. From short and easy to longer and more challenging, there are around ten trails to explore. You can learn more about them in our guide to Coloane's hiking trails. 
With several panoramic viewpoints, and hidden waterfalls, Coloane trail is the longest (8,100m) of them all. It stretches all the way up Coloane Alto, the highest point of Macau at 172.4m above sea level. At the top of the hill, there is A-Ma Cultural Village, a site of pilgrimage with a magnificent statue of A-Ma and a colorful Buddhist temple. Worth the visit! 
A-Ma Cultural Village Estrada Do Alto de Coloane, Coloane, Macau, +853 2857 1999, www.a-ma.org.mo/home
Also read: Guide to Coloane's Hiking Trails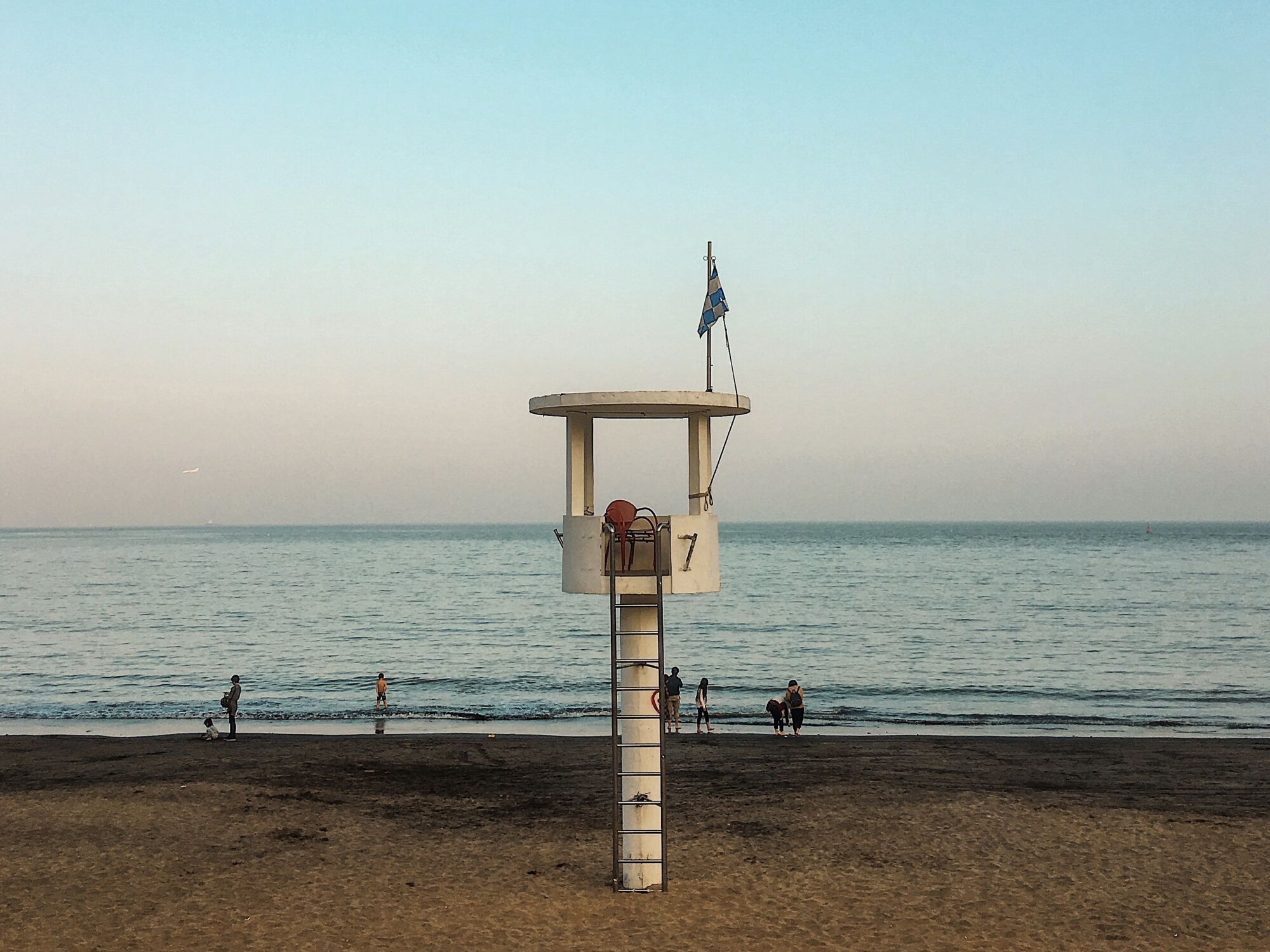 Take a Stroll at Hac-Sá Beach
While Coloane is laid-back, we'd say Hac-Sá Beach is resort-like. Tall pine and palm trees, soft sea breezes and a long stretch of beach make this a go-to destination to unwind. The sand here used to be completely black (and you can still see some of it is), which is how Hac-Sá got its name–"Hāksā", meaning "black sand". You can get here by bus or walk down the hill after a hike. 
Stroll along the shore barefoot, get a pork-chop bun at one of the barbecue stalls and a beer at a nearby shop, sit on the steps, and enjoy the tranquility. And when you get hungry, head to our next must-visit spot on the list. 
Hac-Sa Beach Estrada de Hac Sá, Coloane

Dine at Fernando's Restaurant
Coloane Island has plenty of worthy restaurants and cafes that will satisfy your cravings. Check our dining guide to learn more about them. Fernando's has a special place in the heart of locals, and word about it has spread way beyond the city's borders. If you find yourself at Hac-Sá beach, this cozy restaurant should be the one to choose for lunch or dinner. 
Always full of chattering diners and surrounded by a garden where the owners grow herbs and vegetables, Fernando's has offered comfort food at good prices since 1986. Go for fresh fish or seafood dishes, and remember to accompany your meal with a bottle of chilled Portuguese white–you won't regret it. You can't book ahead, so come early and put your name down for a table.
Fernando's Restaurant 9 Praia de Hac Sa, Coloane, +853 2888 2264, www.fernando-restaurant.com
Also read: Fernando Restaurant: Macau's All-Time Favorite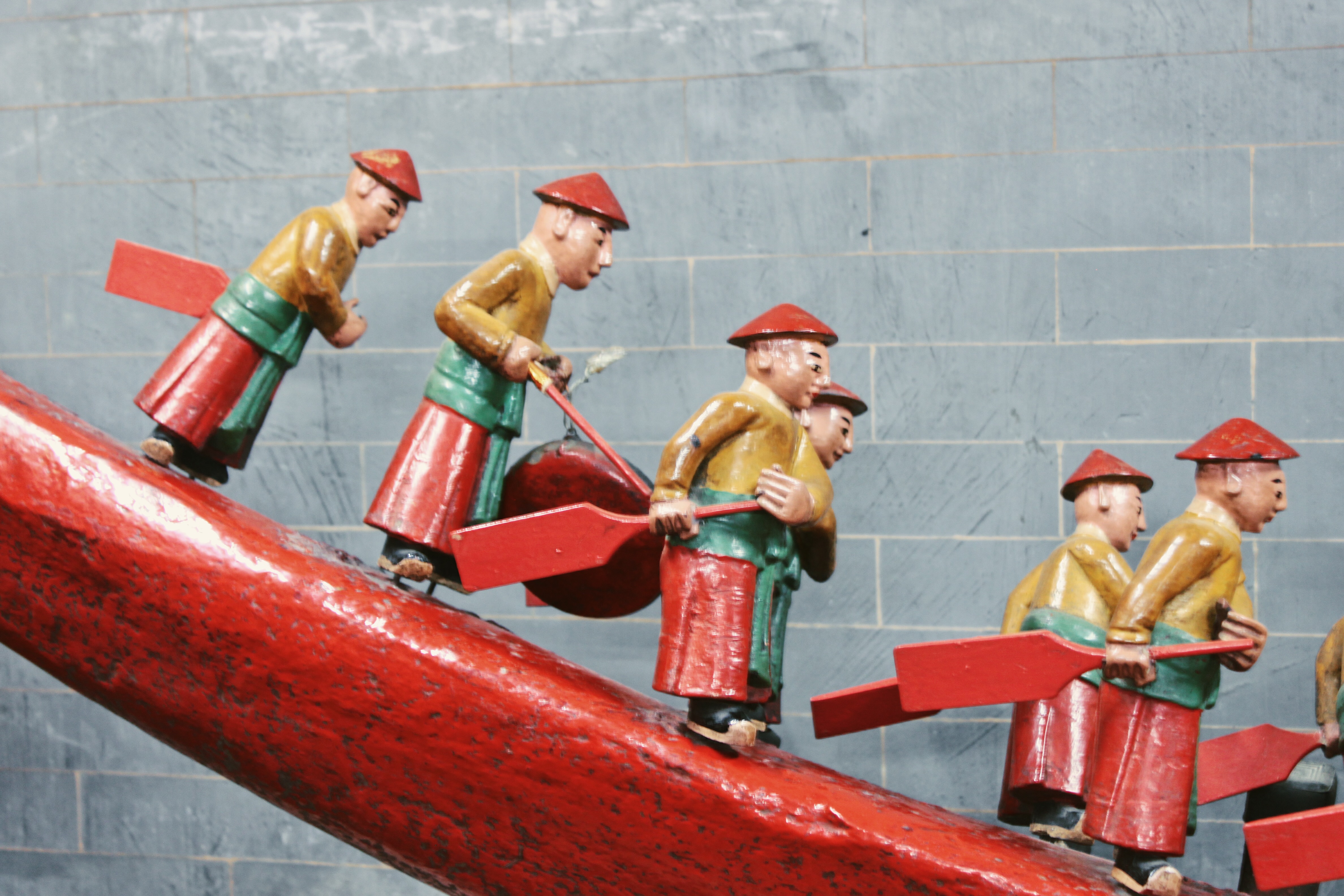 Visit Temples
It's unlikely to see A-Ma Temple in São Lourenço without the tourist crowds. Let them enjoy the city's oldest landmark and direct your attention to the temples of Coloane. Start with the tiny Kam Fa Temple guarded by two lions to admire the altar decorated with bats. Keep walking south along Avenida de Cinco de Outubro from Kam Fa Temple until you reach the scarlet Tam Kung Temple (see image above). When the doors are closed, you can see two magnificent figures of Menshen painted on them, the guardians who protect the entrance from evil spirits. 
A little bit further in the village, you can find the ancient Tin Hau Temple, a Buddhist place of worship dedicated to the patroness of Macau. Tin Hau is another name that refers to the goddess A-Ma.
Also read: Your Ultimate Guide to Macau's Most Beautiful Temples
Also read: A-Ma Temple: Where it All Began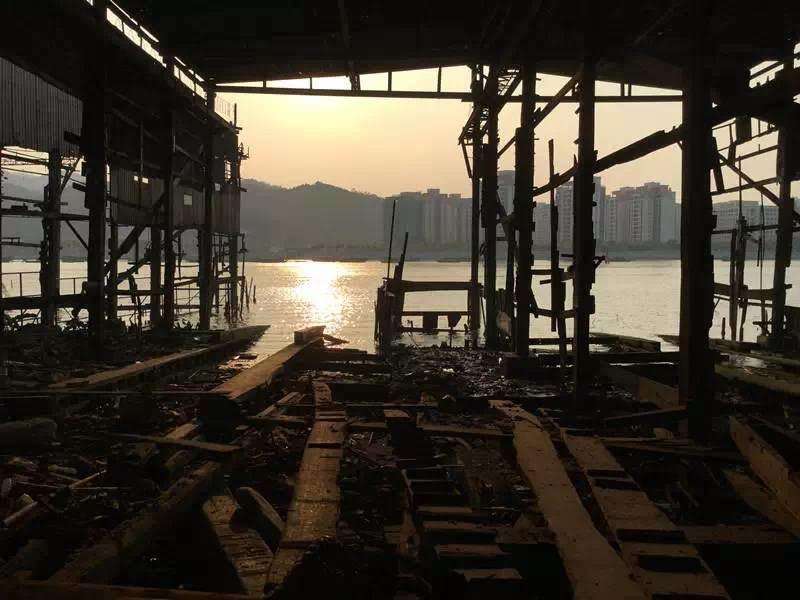 Take a walk on a memory lane along Coloane Village shipyards
Back in the day, the shipbuilding industry was a leading one in Macau's economy. The industry has died out, and there is not much left of the once functional shipyards. Only their carcasses rise over the village. However, the area that surrounds them remains authentic and untouched and some stilt huts on the shore are still there. A couple of them serve as eateries and cafes while others hang dried fish outside for sale. This is where you can catch what life in Coloane looked like in the 19th–20th centuries. For now, public outcry has delayed the shipyards' ruins from being demolished as the citizens argue their historical value. However, redevelopment can start any day. Thus, you never know when it will be the last chance to see them, so hurry up! Take a stroll along the coast, watch locals set their rods on Ponte Cais de Coloane and get lost between the shipyards and little village houses. Read more about the shipyards here. 
Also read: Coloane Shipyards: a Treasure to Remember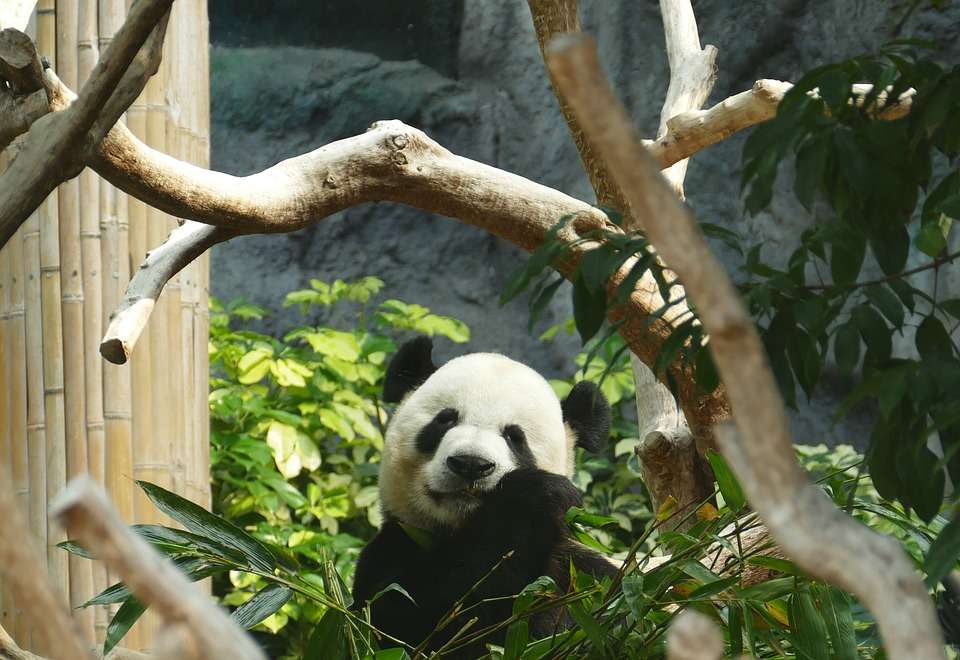 Watch pandas munching on bamboo
Home to four fluffy clumsy bears, Macao Giant Panda Pavillion in Seac Pai Van Park is a must-visit for animal lovers. Kai Kai and Xin Xin, a couple of giant pandas arrived at Macau from Chengdu. With a little bit of luck and a pinch of romance, two more pandas were born at Macao Giant Panda Pavillion in 2017. Four pandas for the price of two! 
A visiting session lasts half an hour. So we recommend going to see the pandas at the beginning of each session to witness how zookeepers bring them lunch. One of the pickiest mammals, bamboo is the panda's only food of choice. Did you know pandas spend 10 to 16 hours a day between searching for bamboo and eating it? Well, at least at the pavilion they are spared from the food hunt. Observing pandas leisurely munching on bamboo is a mesmerizing spectacle that both kids and adults will enjoy. 
The admission to enter the pavilion is MOP $10. There is a small gift shop selling cute accessories and souvenirs with pandas all over them too. 
Macao Giant Panda Pavilion Seac Pai Van Park, Av.de Seac Pai Van, Coloane, +853 2888 0087, www.macaupanda.org
Also read: 6 Things to Do at Macau Giant Panda Pavilion & Seac Pai Van Park

Paddle at Hac-Sá Reservoir Water Park
How about combining fun activity and leg workout? If that sounds like your kind of pastime, take some friends and head to Hac-Sá Reservoir. Not many people know it, but here you can rent a paddleboat and paddle your way through the turquoise waters of the reservoir. Two types of boats are available, for two people (MOP $20 for 30 minutes) and for a group of four (MOP $40) so grab a few friends and paddle away! 
Hac-Sa Reservoir Country Park 1918 Estrada de Hac-Sa, Coloane

Wander around Ká-Hó Village
Only the most curious and thorough explorer goes all the way to a lesser-known area of Macau called Ká-Hó. Located in the Northeastern Coloane, Ká-Hó Village used to host a settlement for leper patients. The Ká-Hó Leprosy Center that cured patients now accommodates the elderly. 
If you wish to take a glimpse of all sides of Macau's history, head there now, as the area is soon to be fully gentrified and redeveloped. Some Portuguese-style houses where leprosy patients lived have been restored in 2016 and already serve a new purpose. Go a little further and admire the triangular Our Lady of Sorrows Church crowned with a bronze crucifix by an Italian architect Francisco Messima.
Also read: Discover the Charms of Ka Ho Village
Tags
Related Posts