Celebrating 20 years of making art accessible around the world and bringing art into the homes of art lovers, enthusiasts and collectors, the Affordable Art Fair returns to Hong Kong for its seventh edition from 17–19 May 2019. Kicking-off with an exciting roster of fresh new artists, dynamic programming and interactive events – the fair promises a highly anticipated return to the Hong Kong Convention and Exhibition Centre.
Proudly helping people discover the joy of collecting art, visitors can easily define their taste and find something they love from one of the fair's 120 galleries showcasing 1,000 artists all under one roof. Affordable Art Fair curates a collection of artworks for all tastes and budgets with an ethos of transparency, friendliness and education, all helping to democratise the art world. Prices are clearly displayed between HK$1,000 and HK$100,000 and visitors are encouraged to learn more from
experienced gallerists, an onsite team and education partners. Notably, the under $10,000 stickers makes sure more affordable works stand out while the Director's Picks and Fresh selection highlights new galleries and the best new artists to the fair.
New for 2019 is the People's Choice award, all visitors can vote for their favourite artists and Affordable Art Fair will provide the winning artist with HK$5,000 to go towards art supplies and creating their next work. A free wrapping service also ensures that new art buyers can take their art home, safe and sound. The fair invites visitors to enjoy and experience its awe-inspiring art programme. Its immersive Creative Hub will focus on expressive art and mental wellbeing with a host of imaginative activities that will cater to the entire family.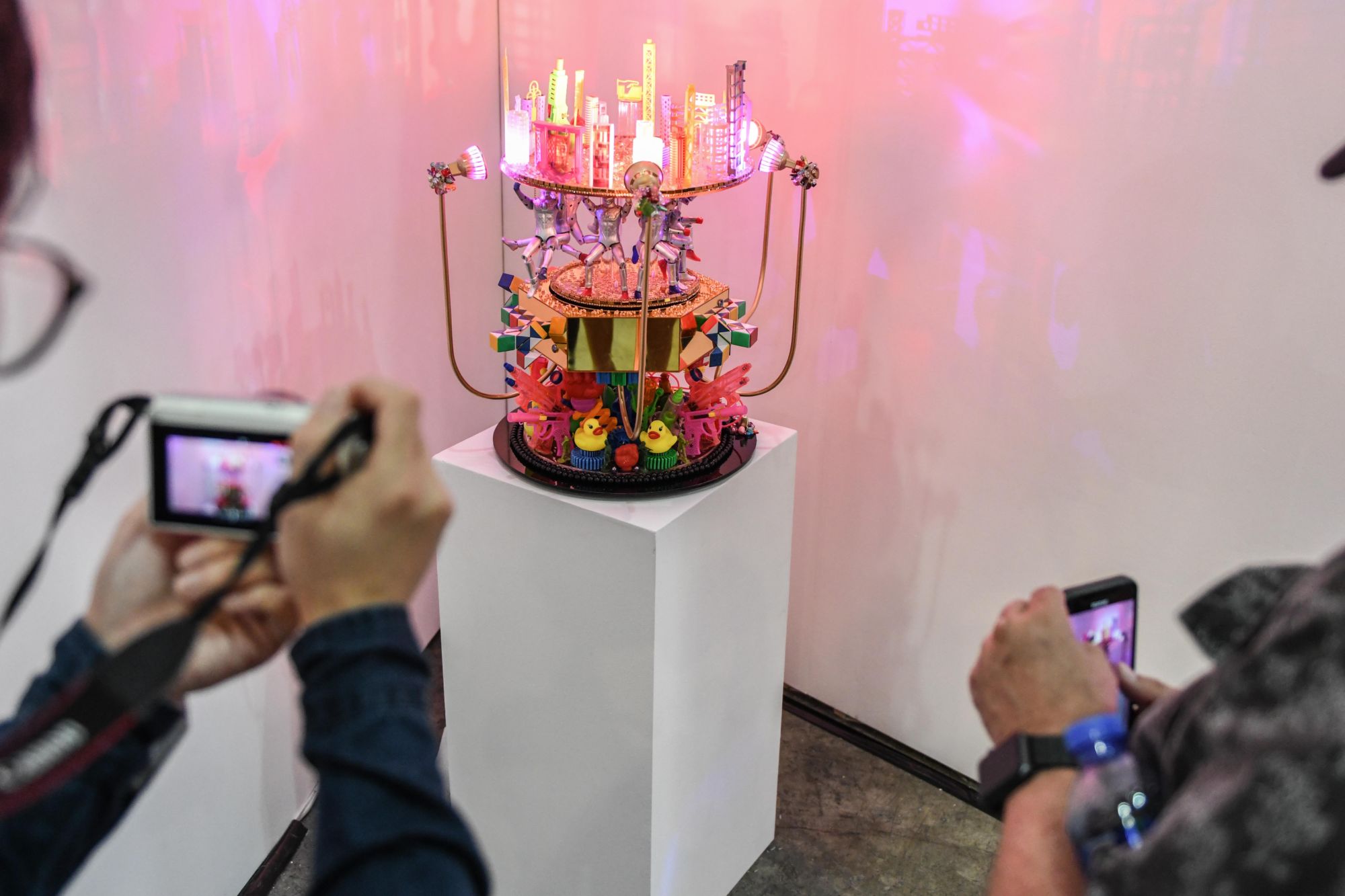 Drawing on recent events which took the art world by storm, visitors can be part of 'Shred it or Save it', experiment with virtual reality painting, contribute to the Fair's wishing tree, join a blackout poetry workshop, relax with mindful colouring or create your own centering stone. Expertly designed with art therapists, partners from Sovereign Art Foundation and Mind HK – the activities aim to help people express themselves and create conversations between families and friends.
When: Friday–Sunday, May 17–19, 2019
Friday – 6:00pm–10:00pm
Saturday – 11:00am–7:00pm
Sunday – 11:00am–7:00pm
Where: Hall 3D & E, Hong Kong Convention Exhibition Centre 1 Harbour Road Wan Chai, Hong Kong
How much: From now to April 30, 2019: HKD $120–$250
From April 30, 2019 until inauguration: HKD $165–$300
For more information, check the event's website or Facebook page
Tags
Related Posts