The 37-meter-Companion, KAWS' largest reclined sculptural endeavor to date is docking in Victoria Harbour during "Hong Kong Arts Month" from 22 to 31 March! Following the massive excitement generated in Seoul and Taipei, the KAWS:HOLIDAY installation will be making its third stop in Hong Kong, at the iconic Victoria Harbour!
Working once again with longtime collaborator AllRightsReserved, KAWS:HOLIDAY in Hong Kong is a 37-meter long monumental Companion, a signature character of KAWS'. Made in the new grey colorway, in a relaxed and reclined position, the KAWS:HOLIDAY Hong Kong is set to be shown at the end of this month, coinciding with the annual "Hong Kong Arts Month" where the city is filled with many vibrant art and cultural events. Presented by Asia Miles and fully supported by the Hong Kong Tourism Board, KAWS:HOLIDAY welcomes all local and international collectors, travellers, art-lovers and the like. and invites them to slow down, relax and enjoy the moment.
KAWS:HOLIDAY Hong Kong will go on display in Hong Kong's Victoria Harbour from 22 to 31 March, where it can be viewed up close on the Central and Western District Promenade–Central Section. Considered one of the most relevant artists of his generation, KAWS engages audiences beyond the museums and galleries in which he regularly exhibits. His prolific body of influential work straddles the worlds of art and design to include paintings, murals, large-scale sculptures, street art, and graphic and product design. Over the last two decades KAWS has built a successful career with work that consistently shows his formal agility as an artist, as well as his underlying wit, irreverence, and affection for our times. He often draws inspiration and appropriates from pop culture animations to form a unique artistic vocabulary for his works across various mediums.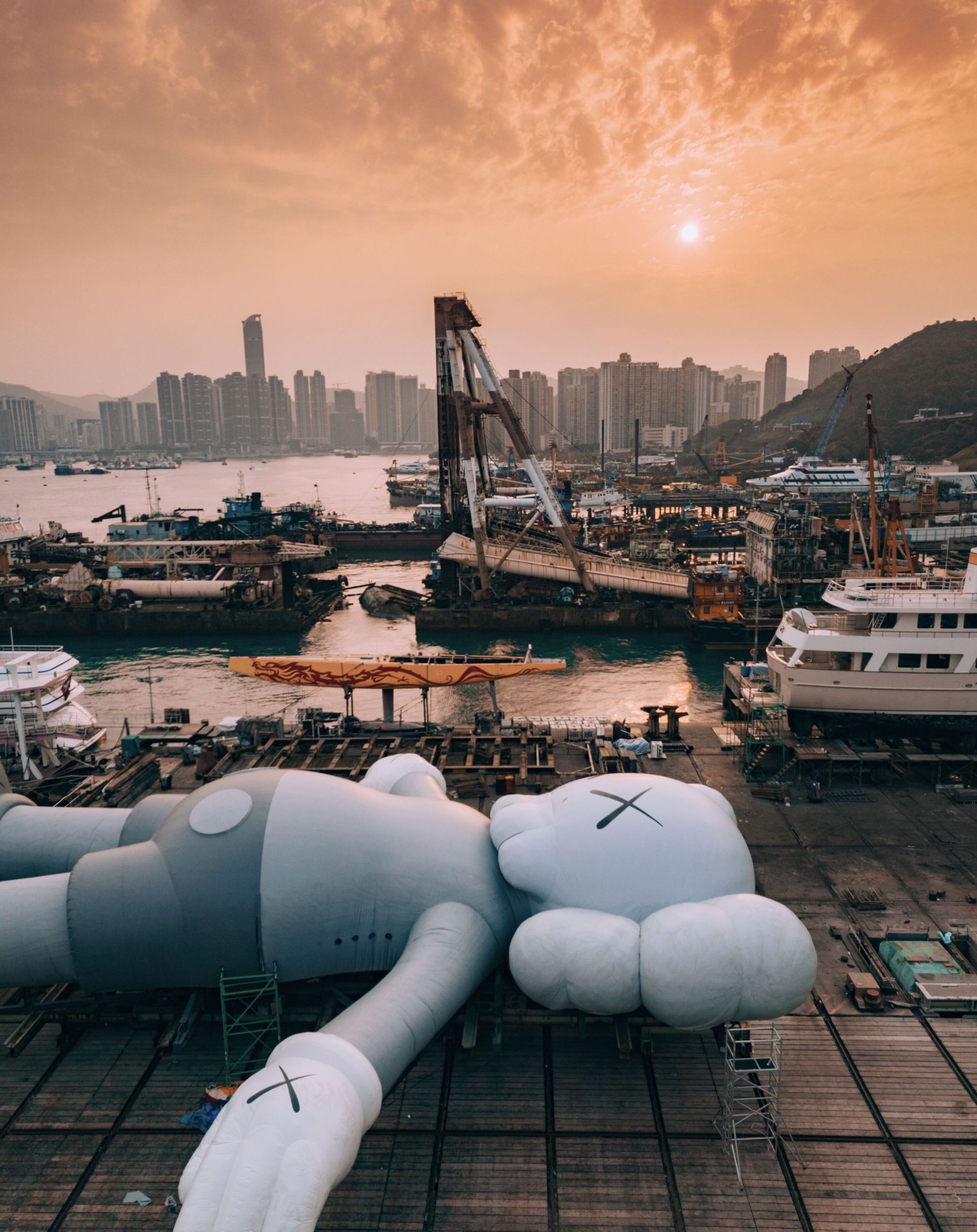 Now admired for his larger-than-life sculptures and hard-edge paintings that emphasize line and color, KAWS' cast of hybrid cartoon and human characters are perhaps the strongest examples of his exploration of humanity. His refined graphic language revitalizes figuration with big, bold gestures and keen, playful intricacy. As seen in his collaborations with global brands, KAWS' imagery possesses a sophisticated humor and reveals a thoughtful interplay with consumer products. Highly sought-after by collectors inside and outside of the art world, KAWS' artworks, with their broad appeal, has made him a uniquely prominent artist in today's culture.
When: March 22–31, 2019
Where: Hong Kong's Victoria Harbour, Hong Kong
How much: Free admission
To know more about this event, click here and about the artist, go to his website
Tags
Related Posts