As one of the most prestigious and globally-recognised equestrian events, Longines Masters of Hong Kong takes place at AsiaWorld-Expo between February 14 and 16, 2020. The Longines Masters Series kicks off Season Five of international competition in Hong Kong, solidifying the city's reputation as the Asian hub for all things equine. In a joint long-term effort to nurture equestrian sport across the region, Longines, the Title partner of the Longines Masters, also the official timekeeper and official watch for the Longines Masters of Hong Kong, together with the Founding Partner – the Hong Kong Jockey Club, and partners with DBS Bank, Hong Kong Equestrian Federation, the Hong Kong International Airport, Hong Kong Tourism Board and Etihad Cargo have consistently shown their support for Longines Masters of Hong Kong, making it one of the most distinguished events on the equestrian calendar.
In addition to the best of lifestyle, gastronomy and entertainment, the three-day event showcases elite riders and show jumpers in world-class competitions while investing in and supporting up-and-coming riders and the industry as a whole across the region. Running in tandem, Asia Horse Week will bring together leading lights of the equine industry to address the theme of, To Build the Olympic Dream in Asia – On the Road to Tokyo 2020, as excitement builds internationally for the upcoming Summer Games.
With competitive events for both elite and Asian junior athletes, Longines Masters of Hong Kong is an awe-inspiring test of speed, strategy, show jumping skill and grace, as well as an examination of the chemistry between riders and their horses. The competition segments are power-packed with incredible athletic prowess, meticulous technicality and elegant finesse that amount to a total prize money of USD648,700, without counting the Grand Slam bonuses.
Every competition compels horses and their riders to reach new heights and the unequivocal standard of excellence, including: Longines Grand Prix of Hong Kong (a classic show jumping event with Olympic heights of 1,60 metres that results in a spectacular preview of the calibre of talent to expect at the Tokyo 2020 Olympics), Longines Speed Challenge, Hong Kong International Airport Masters Power – with four vertical obstacles set two strides away, this exhilarating event challenges riders to defy gravity in a high jump competition, and the opportunity to win USD $20,000 – The HKJC Trophy & HKJC Asian Challenge, the DBS Trophy and the Hong Kong Jockey Club Asian Junior Grand Prix.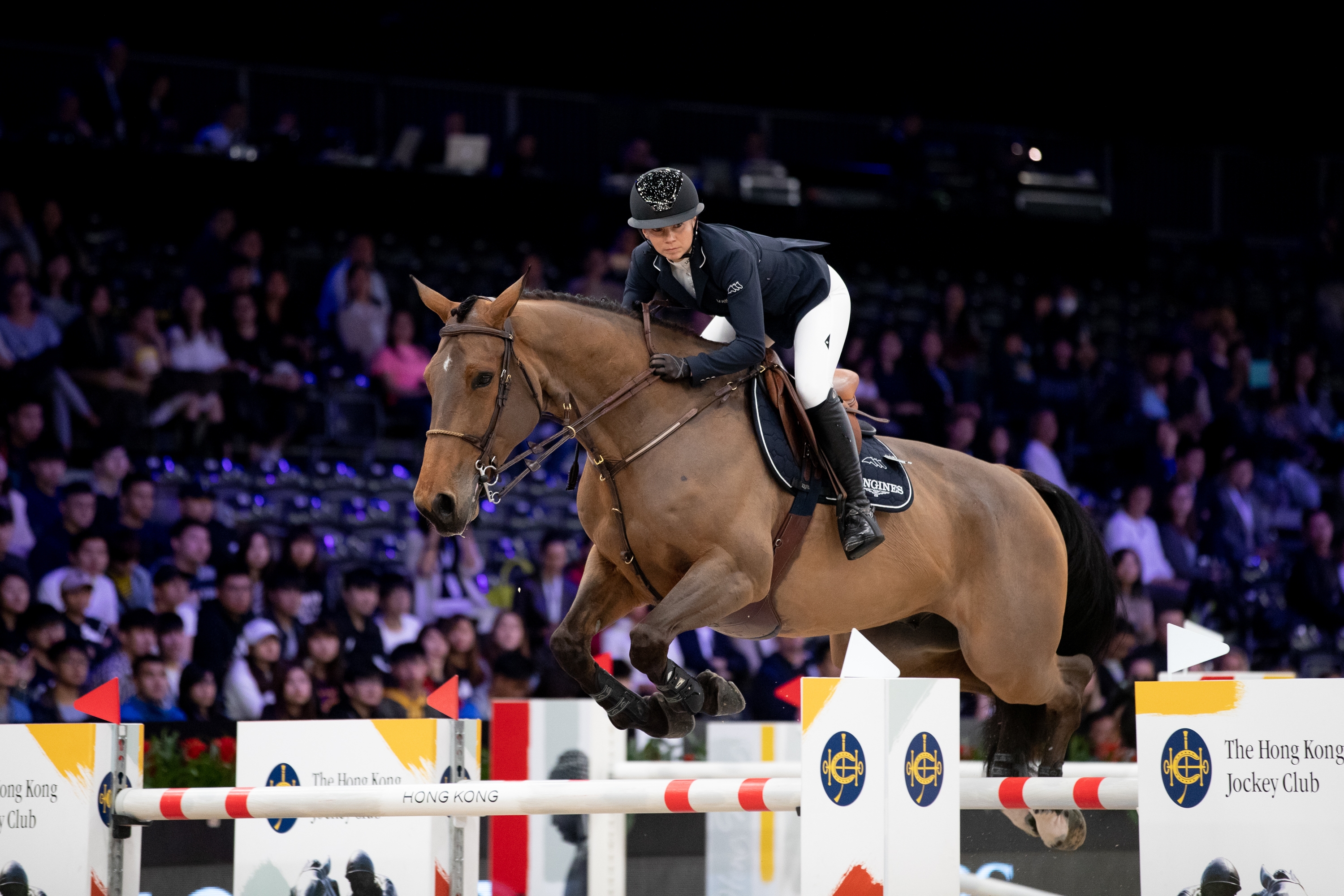 This year at AsiaWorld-Expo, Hong Kong will have the chance to admire the most beautiful purebred Arabian Horses. Valued for its speed, stamina and intelligence, participating horses compete in female and male categories in two groups respectively: Female Junior and Female Senior, Male Junior and Male Senior. Guests can follow along the judges who will assess the horses based on type, head and neck, body and top line, legs, and movement. The one-of-a-kind pageant showcases the majestic glamour of Arabian horses and how they exude nobility, courage and energy.
The Prestige Village is set to feature a wealth of family and lifestyle experiences for all interests and ages with more than 40 pop-up stores, family-friendly activities, workshops, virtual reality horse riding experiences, live bands, gourmet delicacies and shopping. Of the many family activities, the Hobby Horse competition stands out as it embodies the sport in a unique way, simulating real-life horse riding elements occurring over the three-days. Children can partake and immerse in what it truly means to ride, with mini obstacles placed around the track testing them on jumps, speed and agility.
An undeniably passionate and widespread community, Asia Horse Week serves as an opportunity to gather equestrians, horse owners and leaders all under one roof. The must-attend forum will have three main pillars: The Road to Olympic Dreams in Asia, Technological Development in Equine Care and The History and Development of the Arabian Horse. Specific speakers include: Dr. Christopher M Riggs, Head of Mainland Veterinary Operations of the Hong Kong Jockey Club; Mr. Ingmar Devos, President of Fédération Equestre Internationale (FEI) and Member of the International Olympic Committee; Dr. David Van Doorn from the European Equine Health and Nutrition Association and Mrs. Michelle Wang, Founder and CEO of Equuleus International Riding Club.
When: Friday–Sunday, February 14–16, 2020
Where: Asiaworld-Expo, Chek Lap Kok, Lantau, Hong Kong
How much: From HKD $230 (packages starting at HKD $2,600)
For more information and ticketing, click here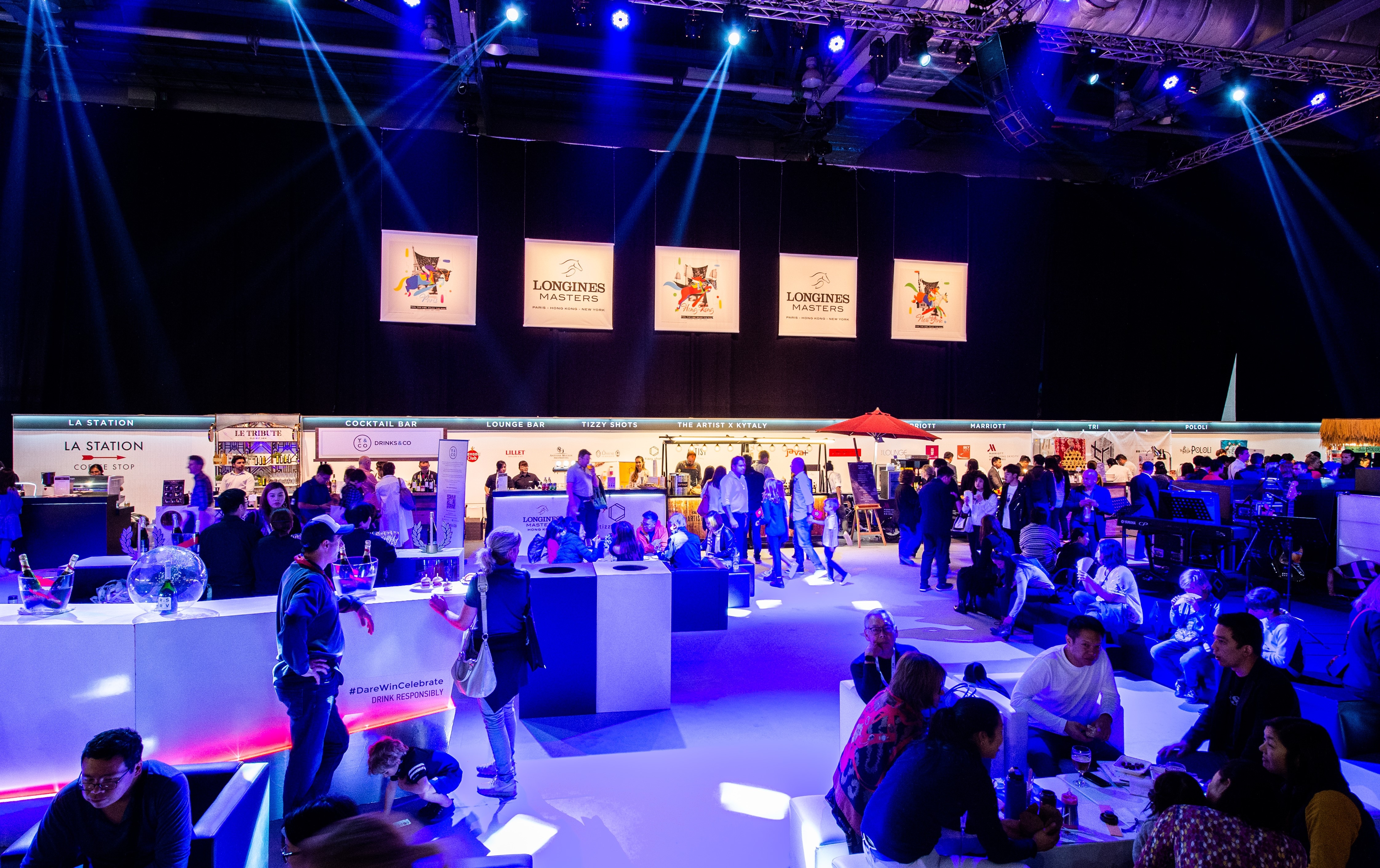 Tags
Related Posts