Beijing Kitchen, Grand Hyatt Macau's signature Chinese restaurant, welcomes guests with its truly authentic and refined Northern Chinese cuisine. Inspired by the award-winning "Made in China" Chinese restaurant at Grand Hyatt Beijing, Beijing Kitchen's interior is decked out in rich traditional Chinese décor with semi-open kitchens, which offer the truly Northern Chinese dining experience.
Beijing Kitchen has introduced a new home-style Beijing menu for guests to taste the signature dishes from Made in China. To bring in the most authentic taste of Beijing, Chef Sun has especially traveled back to his hometown during summer to look for the finest ingredients and seasonings. He has also visited local chefs for inspiration in the quest to take gourmet dining to a whole new level. One of these dishes is their pan-fried pancake with brown sugar and sesame sauce. Favored by many Beijing people, sesame paste is an indispensable sauce for Beijing cuisine, as simple as a steamed bun topped with sesame paste and sugar is the taste of home for many. Made with flour, sesame paste and brown sugar, the pan-fried pancake, brown sugar, sesame sauce is perfect for any time during the meal.
In authentic Beijing cuisine, sesame paste is often used in an appetizer with peppercorn flavored oil for enticing diners' palates with an extra kick of flavor and aroma during hot summer days. By using tingly mustard and sesame sauce, Beijing Kitchen's spinach, sesame sauce, and vinegar delicacy will surely stimulate every diner's appetite. Next up is the braised bean curd with dried shrimp, one of the authentic home-cooked delights in Beijing. This dish is a medley of tofu, supreme chicken broth, and dried shrimp. The tofu is braised in supreme chicken broth with dried shrimp, ginger and spring onion, and served in a hot clay pot. The heat makes the tofu fully absorb the flavor of chicken broth and dried shrimp which guests would appreciate.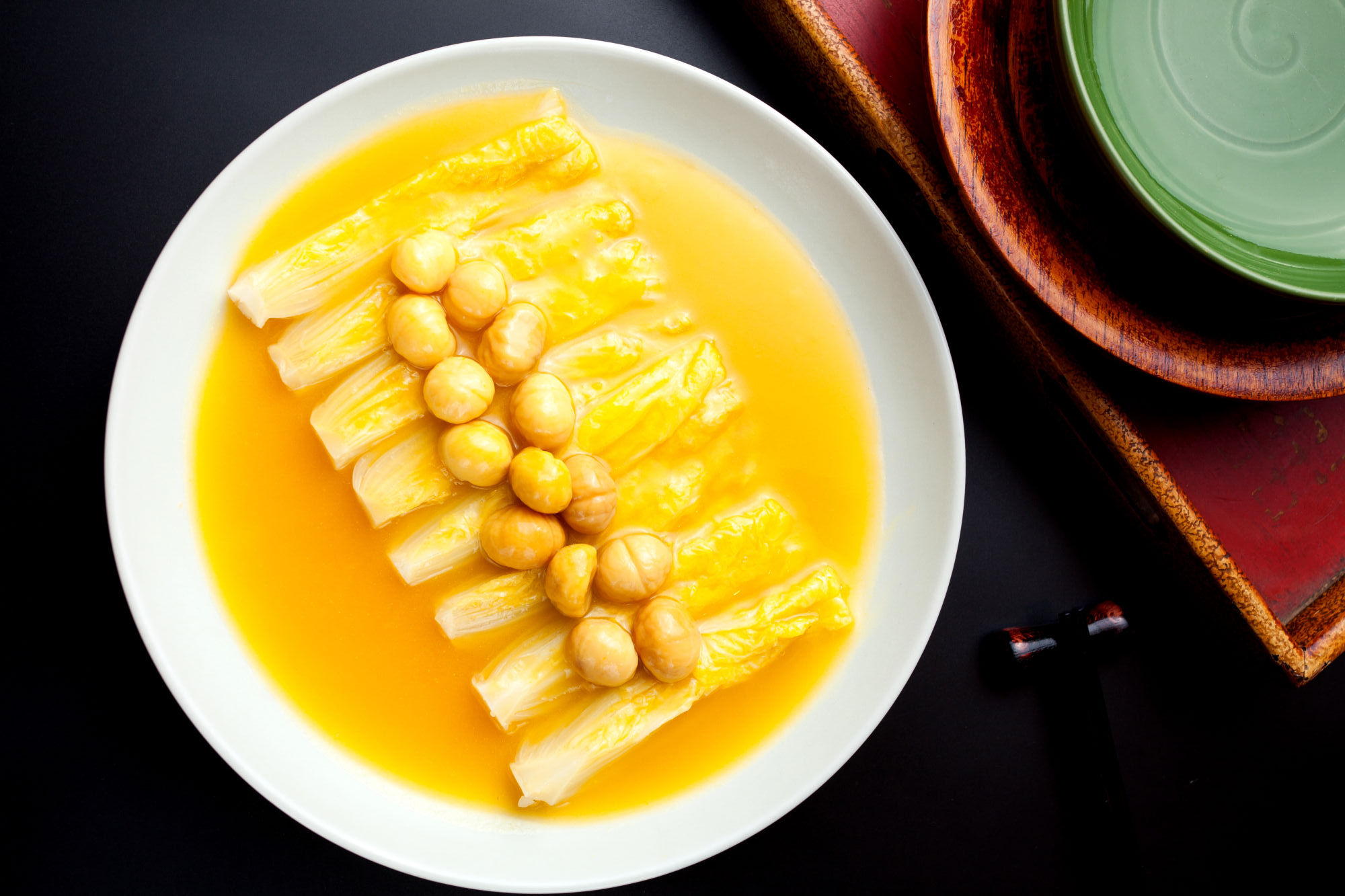 Another specialty is a succulent combination of the sweet and tender heart of Chinese cabbage then braised in a supreme broth with fresh chestnut for an optimal combination of tenderness and sweetness. Tasty, gorgeously saucy, simple yet richly layered with flavors, this dish is the epitome of indulgence and nutrition.
A signature staple in every household in Beijing and served with different condiments in different families, the restaurant's handmade noodle with braised pork and sliced vegetables consists of three components: pork fried then simmered in a dark, thick and salty sauce, freshly cooked noodles and various types of vegetables. Using a secret ground bean sauce from a century-old store "Liu Bi Ju", Chef Sun takes 30% of fatty pork and 70% of lean pork to create a rich and flavorsome meat sauce that is simmered with mushrooms for two hours. The savory meat sauce develops a thick consistency, a mahogany color and the flavors meld making this dish a fiery favorite. The noodles are best served with an array of condiments including sprouts, Chinese celery, soybean, cucumber, radish, cabbage, and spring onions.
Reserve the Grand Hyatt Macau 10th Anniversary Celebration Package and enjoy 20% off for dining at Beijing Kitchen!
When: September 22–October 31, 2019
Where: Beijing Kitchen, Grand Hyatt Macau, Estrada do Istmo, Cotai
How much: Each dish has its own price
For more information and reservations, call +853 8868 1930 or send an email to [email protected]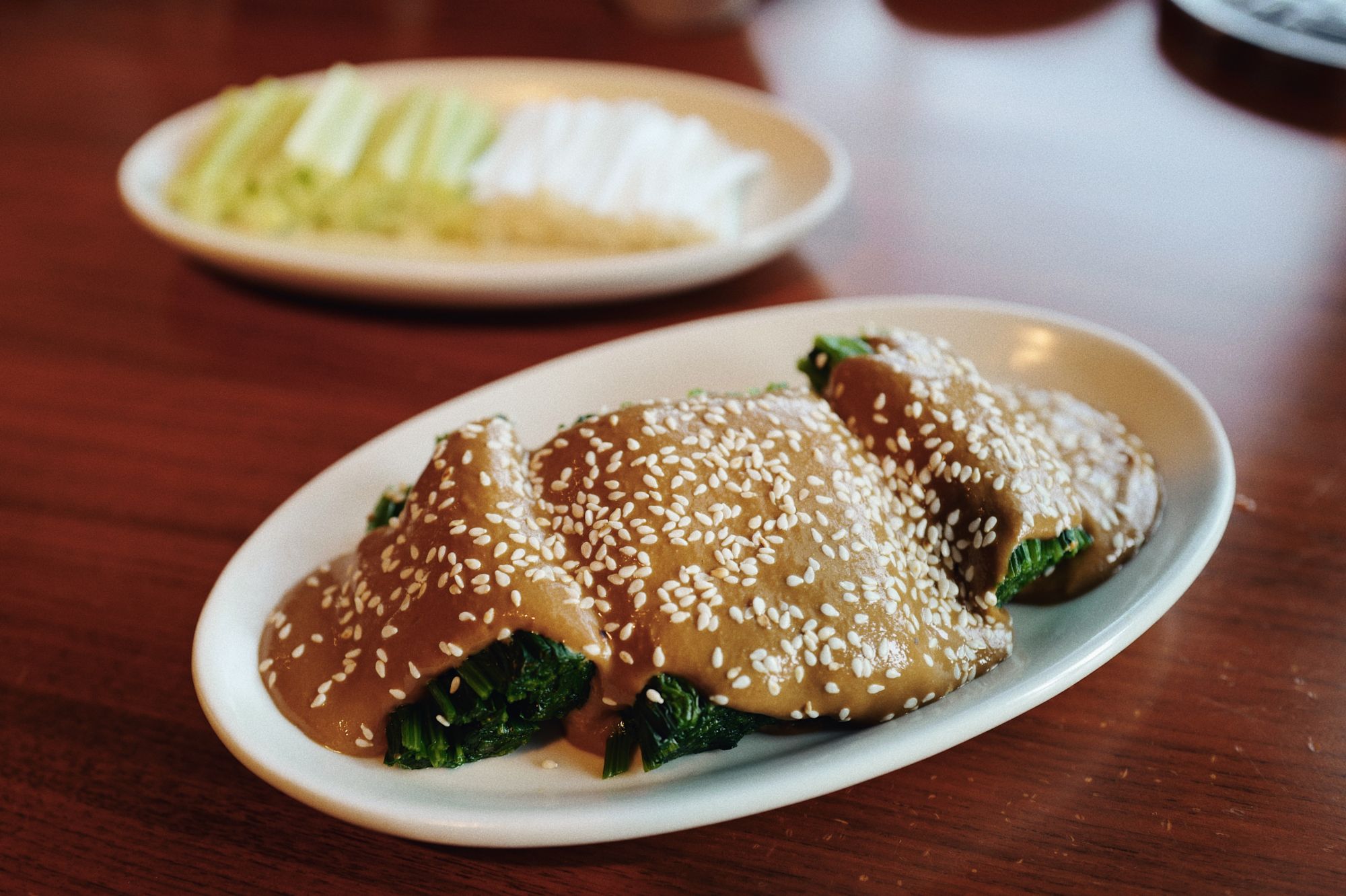 Tags
Related Posts