Organised by the Cultural Affairs Bureau (ICM), the "Tap Siac Craft Market" will be held on April and May, at Tap Seac Square, featuring thirty-eight handicrafts workshops. This event is a great platform for local cultural and creative practitioners to display and sell their products. It has also become a hub for local cultural and creative brands, and has attracted local and overseas creative talents who showcase their creativity and handicraft products with various styles. Music performances and handicraft workshops will be held for the public to enjoy different types of activities.
Workshops include "Piggy sheep leather card holder", "Origami with silver clay", "Stone painting", "Lovely wool felted kitten", "Hand-sewn little grey elephant doll", "Little fox brooch", "Chinese round fan with hand-drawn peonies", "Fiber-threaded crochet picture", "Guess what sharks' favourite thing to do is (Family class)", "Spinning hot air balloon preserved flower music box", "Pressed-flower night lamp", "Korean-style preserved flower bouquet with cone holder", "Hand-sewn piggy (Family class)", "Sterling silver earrings fringed with starry beads", "Chubby wool felted piggy (Family class)", "Japanese porcelart coffee cup", "Polymer clay workshop (Family class)", "European-style embroidered hat", "Japanese round fan with colourful marbling" and many others.
When: April 26–28, May 3–5, 2019
Where: Tap Seac Square, Avenida do Conselheiro Ferreira de Almeida, Macau
How much: Free admission; the fee for each handicrafts workshop is MOP $50
All interested parties can register for the workshops through the "Activity Registration System" on ICM's website from April until April 8, at 5:00pm.
For more information, check their website or its Facebook page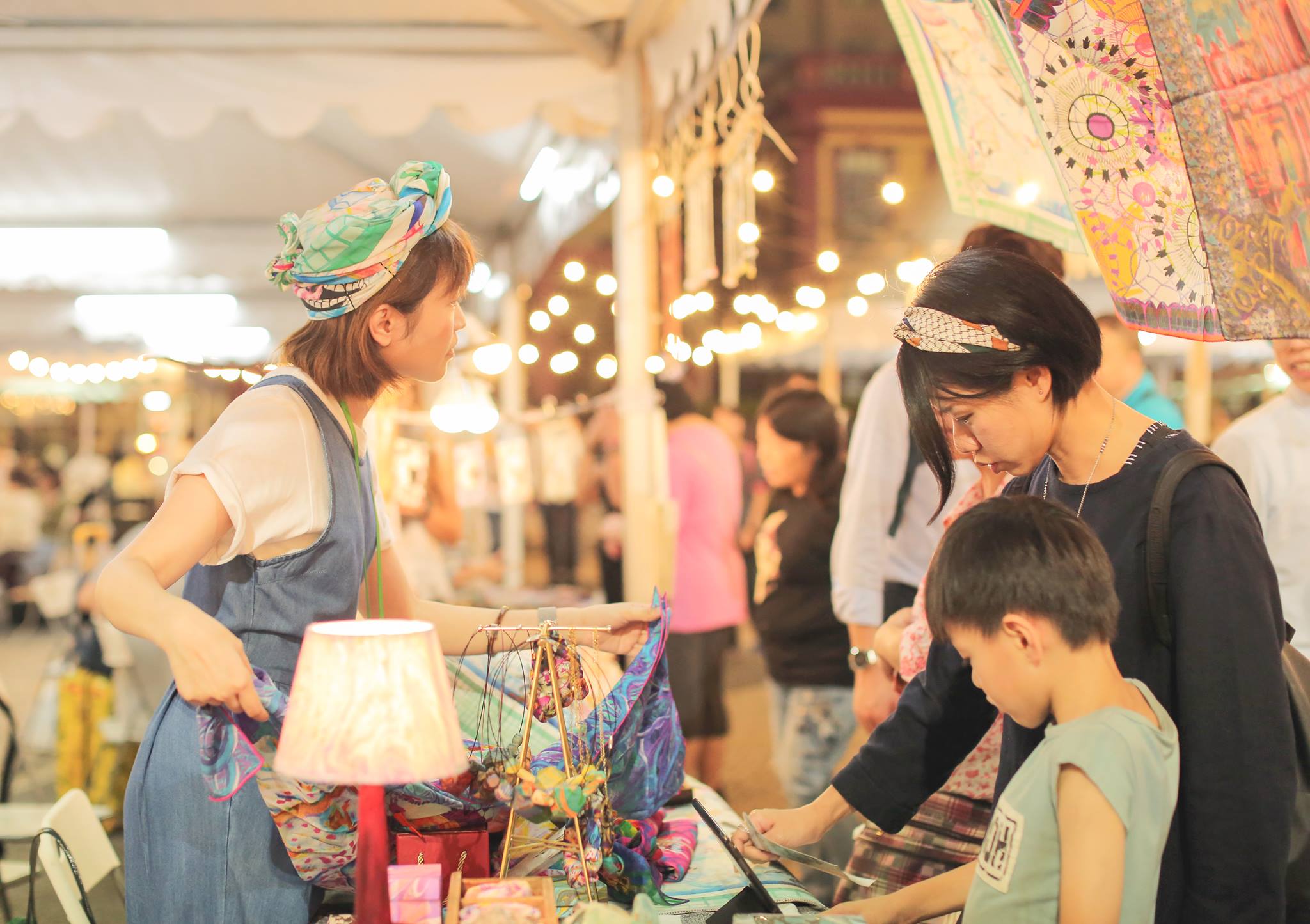 Tags
Related Posts