The fifth edition of the Macau International Lantern Festival takes on an even more meaningful for locals and visitors alike as it offers everyone the opportunity to celebrate two momentous holidays together – National Day and Mid-Autumn Festival. Renowned Macanese architect and artist, Carlos Marreiros, has created more than 20 monumental art installations themed as "Tomorrow Will be Better" and "Happy Together" to light up the skies of Macau all throughout the month of October.
On the Waterfront Promenade of One Central Macau, there are six giant luminous lantern sculptures, entitled "Happy Together: Macau Lights Up in Joy and Hope", crafted in the shapes of vintage toys to evoke a heartwarming sense of nostalgia. Lanterns such as the 'Happy Clown Toy', 'Robot Darling', 'Childhood Soldier of Fortune', and 'Love Galo' are reinterpreting classic toys and transforming the Waterfront Promenade into a lively children's playground. These lantern sculptures not only serve as a reminder of joyful childhood dreams, but also symbolise a bright future that everyone can heartily look forward to.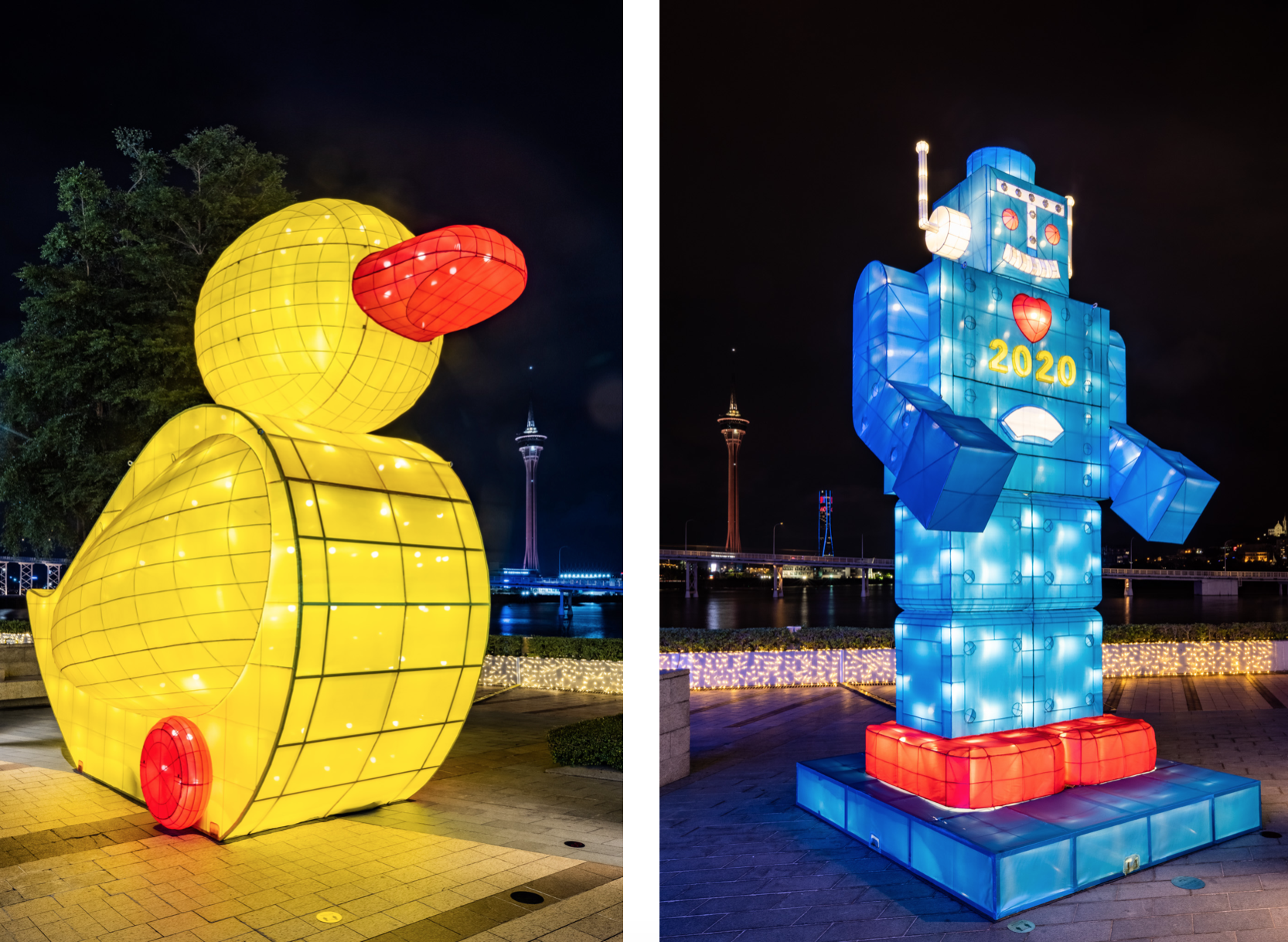 On the Lakeside Promenade of Wynn Macau, 17 butterfly and hot air balloon lantern sculptures entitled "Wynn Butterfly Story" are on display. The series of sculptures are reminiscent of flying butterflies dancing among flowers together with hot air balloons, giving people of all ages an opportunity to celebrate both the Mid-Autumn Festival and National Day under the beautiful Mid-Autumn moonlight. Designed with sustainability in mind, Wynn is using solar power to light up all of the gorgeous lanterns along the Lakeside Promenade by Wynn Macau. Wynn has also once again collaborated with renowned architect and artist Carlos Marreiros and invited award-winning students from the "Wynn Cup – Macau Primary School Student National Education Drawing Competition" to create lantern designs this year. Each brush stroke expresses meaningful aspirations and welcome both National Day and Mid-Autumn Festival.
Drawing inspiration from the "Wynn Butterfly Story" lantern display at the Lakeside Promenade by Wynn Macau, Café Esplanada and Buns & Bubbles are pleased to present special "Butterfly Story" delicacies that feature colorful butterflies and hot air balloons for locals and visitors to enjoy throughout the Lantern Festival.
When: October 1–31, 2020
Where: Macau International Lantern Festival – Waterfront Promenade of One Central Macau, Avenida de Sagres, Nape, Macau and Lakeside Promenade of Wynn Macau, Rua Cidade de Sintra, Macau
Themed afternoon tea – Café Esplanada, Wynn Macau, Rua Cidade de Sintra, Macau
How much: Free admission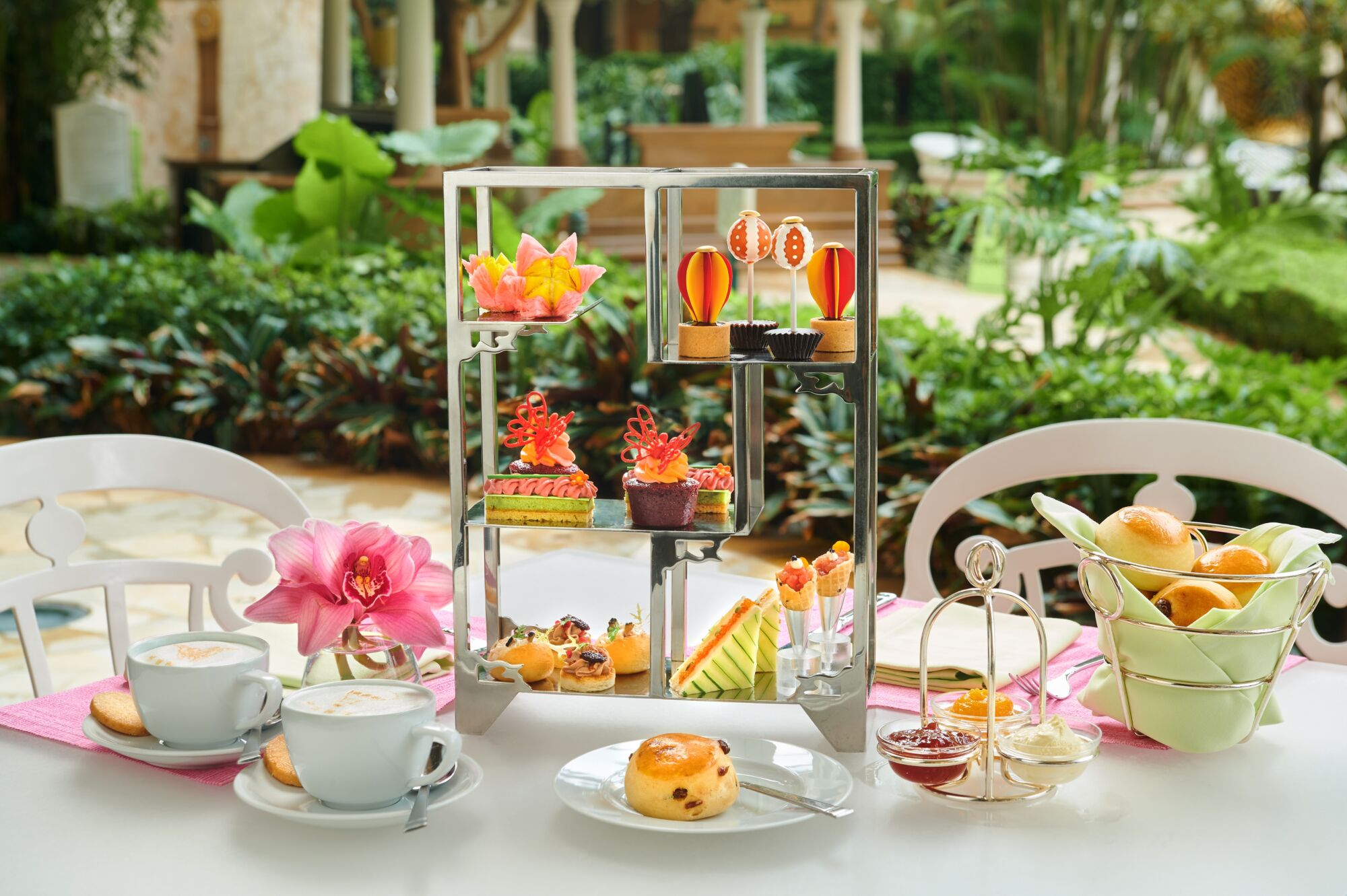 Tags
Related Posts