Step into an intimate French brasserie setting at The Ritz-Carlton Café, where Chef de Cuisine Jesse Zhao and his team take guests on an unsurpassed five-course culinary journey. This is part of the newly unveiled Chef's Table Dining Series, available every second and fourth Wednesday of each month starting from July 2021. In July's session, guests will be able to tailor-make their own ceviche sauce to satisfy their palate. In August, the second round of Chef's Table will transport guests to a vegetarian celebration by the name of Summer Green & Fruits, allowing guests to enjoy quality vegan dishes that are surely to surprise everyone, while September's theme pivots to French Cheeses.
The Chef's Table's menu will spotlight one specific theme at a time, selecting the freshest seasonal ingredients as well as day-to-day specialties. Every element of the experience is uniquely crafted for the night only. Guests will embark on a mystery dining experience with no prior knowledge of the menu and progression. This fine twist in the menu subverts expectations set by the a-la-carte menu and standard set menus at The Ritz-Carlton Café. The Chef's Table Dining Series is perfect for guests looking for a one-of-a-kind interactive dining experience, and the ones who are looking to broaden their palate with gourmet French flavors.
The Chef's Table Dining Series at The Ritz-Carlton Café kicks off in July 2021 under the theme of Seafood Inspiration', inspired by the diverse range of fresh seafood and fruits found in local markets. The exquisite menu incorporates both locally sourced and imported ingredients while preserving the authenticity of the French flavor through the use of French culinary skills. The unique dinner experience will be guided by Chef Jesse throughout each course. What's more, an exclusive interactive Apron Session allows guests to participate in the culinary fun under Chef Jesse's guidance.
When: From July, 2021 onwards
Where: The Ritz-Carlton, Macau, Galaxy Macau, Estrada da Baía da Nossa Senhora da Esperança, Cotai
How much: MOP $998 per person, MOP $1,250 with wine pairing*
For more information and bookings, call +853 8886 6868 or
*The price is subject to 10% service charge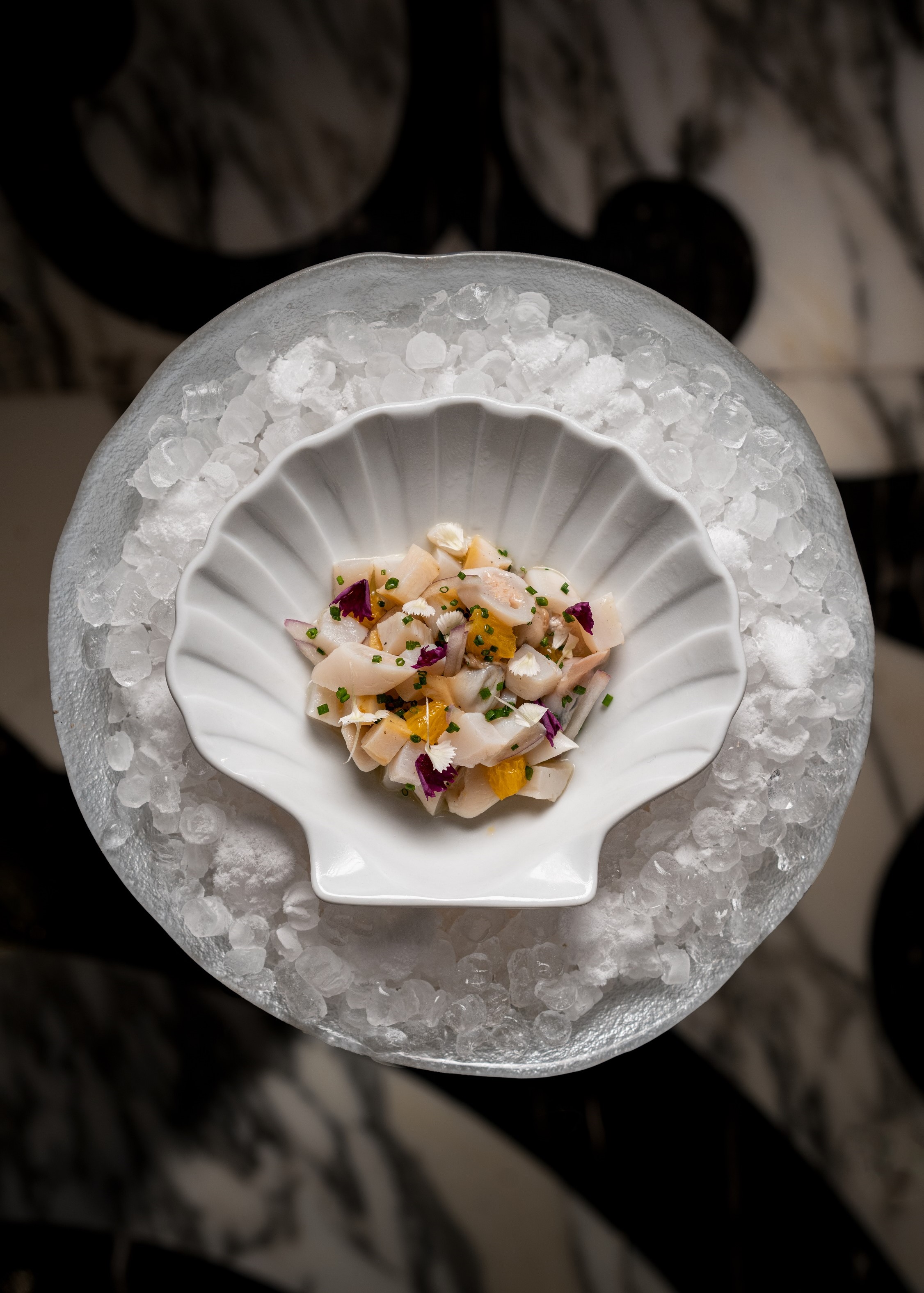 Tags
Related Posts