Taipa Village Cultural Association exclusively showcases an illustration and drawing exhibition entitled "Who heeds a man who sits and wails out in the cold?" presented by Macau-based Portuguese artist Rui Rasquinho. The selected works for this exhibition are based on a series of illustrations published in Hoje Macau newspaper (a local Portuguese language newspaper) during a seven-year span, from 2012 to 2019.
The story behind the scenes is that Rasquinho embarked on a long-term graphic commitment based on a weekly assignment, which was to illustrate translated scholarly texts (poems, philosophies, critical essays) from several controversial Chinese literati, such as Li He (790-816 AD), Wang Chong (27-100 AD), Huainanzi (139 BC) and Wen Tzu (742 AD).
The title of this exhibition hails from the stanza of a poem entitled "Let Wine Be Brought In!" written by Li He. The illustrations and drawings reflect Rui's artistic skills, in which he found realization in pure abstraction registered in Chinese Orihon style watercolor books (originating from the Tang dynasty, 618-908 AD).
When: April 8–July 3, 2020
Where: Taipa Village Art Space, 10 Rua Dos Clérigos, Taipa
How much: Free admission
For more information, call +853 2857 6118 or send an email to [email protected]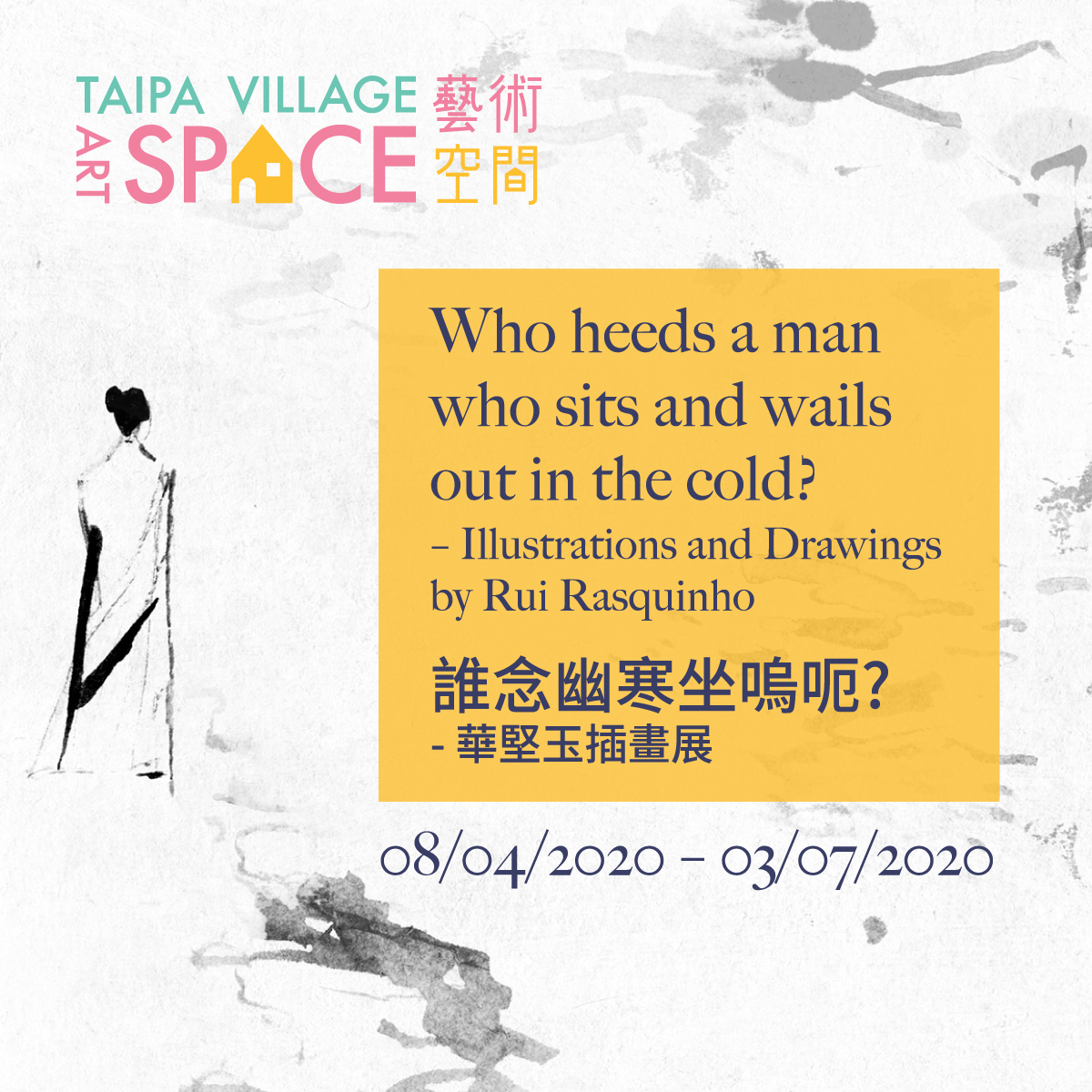 Tags
Related Posts