Are you looking for an upbeat atmosphere, a fine dining restaurant or a quick hearty meal? Hong Kong has a diverse range of dining experiences and we've rounded them up for you this April. The cool city has lots of hotspots for drinking, dining and entertainment.
The Murray 
(See featured image)
A new addition to the hotel scene of Hong Kong, The Murray is a stunning piece of luxury. It boasts of a variety of dining spaces that are set to attract the stylish crowd in the city. At the hotel's lofty and light-filled lobby, the relaxing vibe of Murray Lane is perfect for some drinks and reflection of the day that was. It showcases an exceptional range of premium artisanal spirits, wines, and craft beers.
Nestled at the hotel's garden level, Garden Lounge, on the other hand, offers an elegant atmosphere to enjoy The Murray's Signature Afternoon Tea. The delightful menu includes sweet and savory light bites along with a curated offering of specialty teas by Jing. The chic lounge exudes a contemporary design of cool greys and gold accents with floor-to-ceiling glass windows over-looking the iconic St. John's Cathedral and the impressive skyscrapers of the Central district
The Murray Hong Kong 22 Cotton Tree Dr, Central, Hong Kong, +852 3141 8888, www.marcopolohotels.com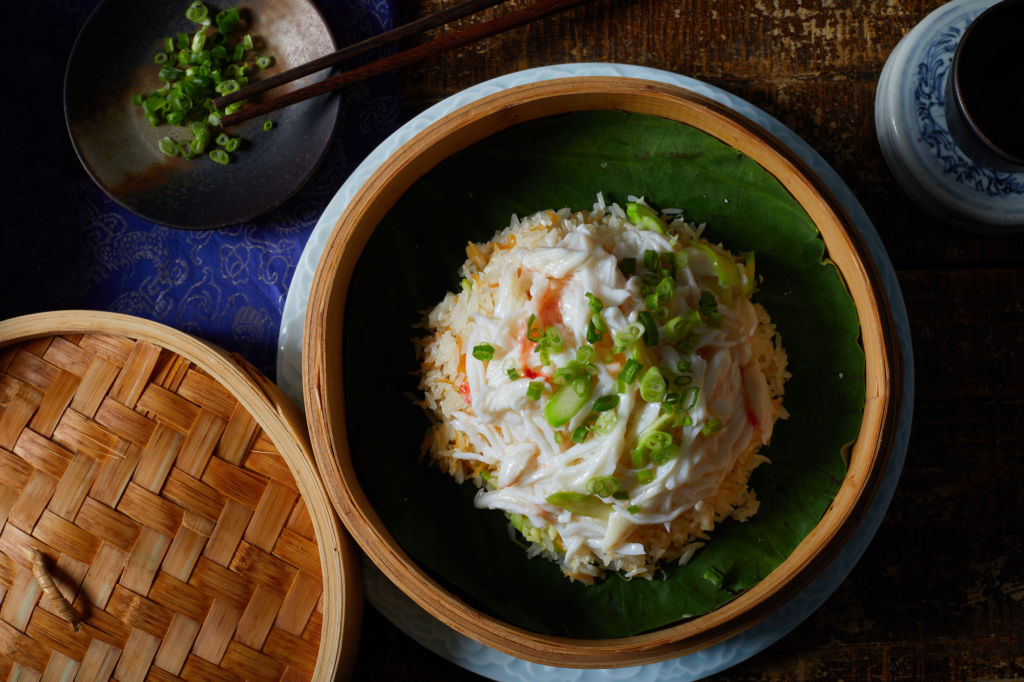 Mott 32
Mott 32's culinary team has concocted a new a-la-carte menu to celebrate springtime in the city. The new extensive a-la-carte menu showcases a number of Chef Lee's creations that infuse traditional Chinese recipes with a modernity, such as perennial favorite white asparagus with Alaskan crab meat and honey peas, that is crunchy, sweet and juicy. Another must-try is the stir-fried razor clam with black garlic and the stir-fried lotus rootlet and dried mantis shrimp with XO sauce, tossed in a homemade XO sauce that enhances the freshness of the mantis shrimps and sweetness of lotus rootlets, elevating the dish to a new level.
Mott 32 Standard Chartered Building, 4-4a Des Voeux Road, Central, Hong Kong, +852 2885 8688, www.facebook.com/Mott32HK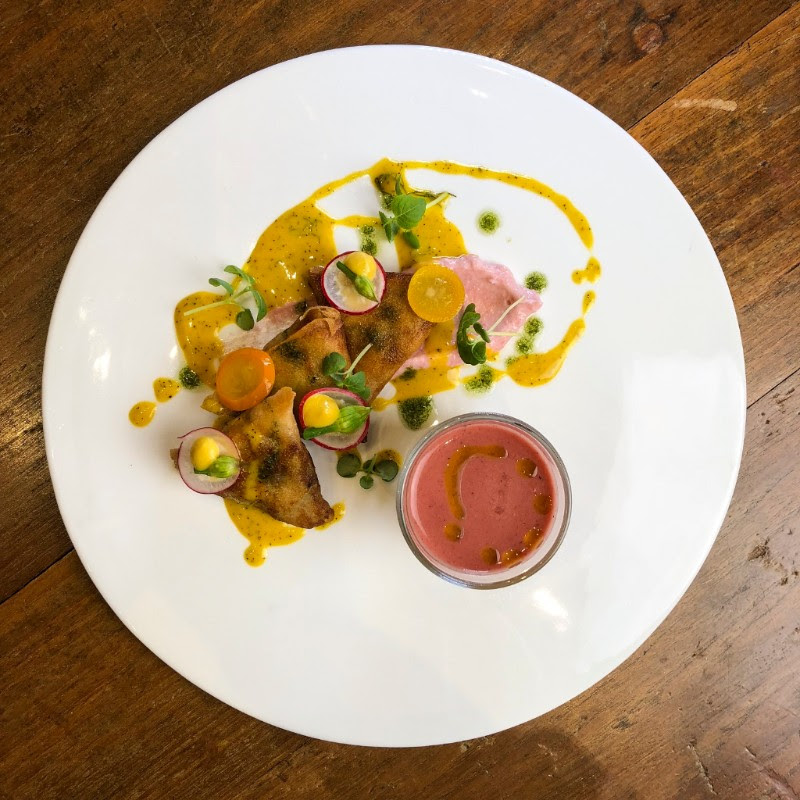 Le Bistro Wine Beast 
Say Bonjour to some fine French food at Le Bistro Winebeast. A refreshing spring menu includes a 3-course lunch menu only at HKD $150 per person. Start off with a savory foie gras terrine, and a choice between the green salad and/or the mozzarella and tomato salad. The main signatures that are hard to miss this season include beef bavette, seared tuna, seared salmon risotto and supreme de volaille. Cap off your meal with the pistachio pannacotta and airy chocolate mousse made with 56% cacao. You can also opt for the à la carte menu filled with flavorful options.
Le Bistro Winebeast G/F, Tai Yip Building, 141 Thomson Road, Wan Chai, Hong Kong, +852 2782 6689, www.lebistrowinebeast.com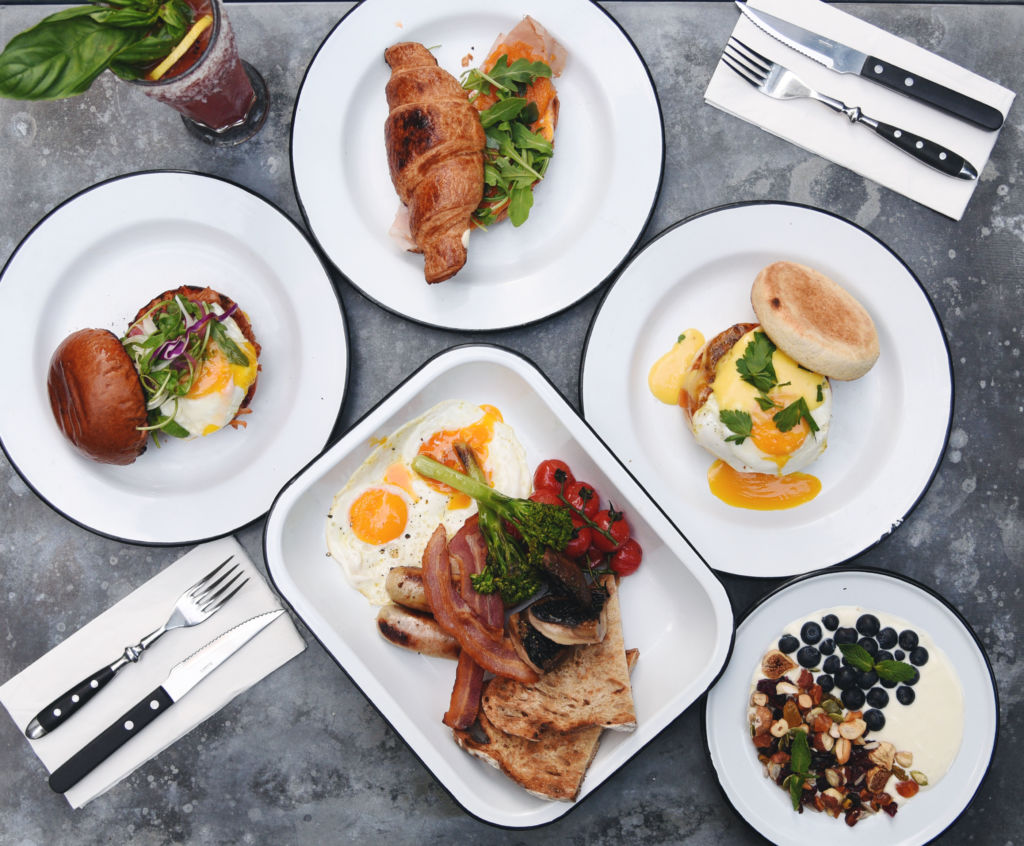 BEEF & LIBERTY
Planning to travel anytime soon? Don't forget to drop by the new Beef & Liberty at the Hong Kong International Airport. Order their favorite signature dish– the bacon cheeseburger, made with grass-fed Scottish beef, Dingley Dell English bacon, raclette cheese and caramelized onions or the Notorious P.I.G with braised Scottish pork in homemade BBQ sauce, crackling, and cabbage slaw.
The new Beef & Liberty branch will also offer delicious dishes inspired by the local culinary culture and ingredients at their exclusive airport outlet. Try the Hong Kong milk tea crème brulée, and a macaroni cheese breakfast sandwich inspired by the traditional breakfast staple. There's also a cocktail bar allowing travelers to relax on their way to the next destination.
Beef & Liberty 23 Wing Fung Street, Wan Chai, +852 2811 3009
3F California Tower, 30–32 D'Aguilar Street, Central, Hong Kong, +852 2450 5778 G04
GF, 23 Carmel Road Stanley Plaza, Stanley, Hong Kong, +852 256 32798, www.facebook.com/BeefandLibertyHK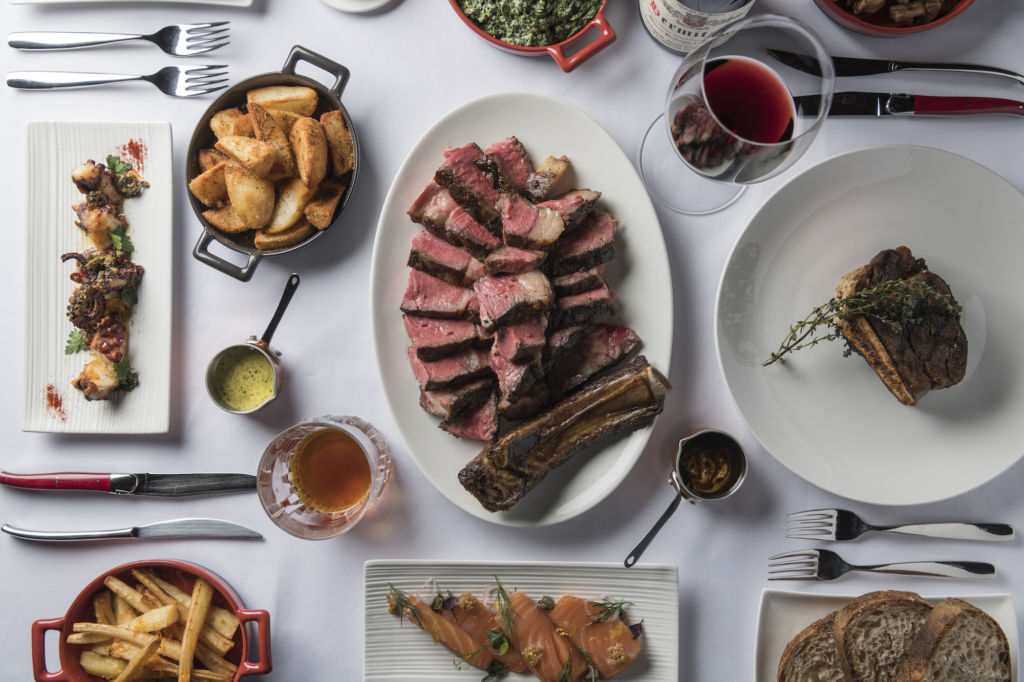 Steak on Elgin
Steak on Elgin is an institution when it comes to steaks in the city. Their new menu is something to look forward to this April. Serving up a spectacular feast crafted from fresh, seasonal ingredients, steak lovers will rejoice at the impressive 100% grass-fed UK-native beef selections that cover all cuts, from dry-aged filet mignon on the bone, rib eye, and sirloin, to porterhouse and more.
With a total of six appetizers from the menu, highlights include the Crudo of New Caledonian "Angel Prawn" (HKD $178), complemented by arbequina smoked olive oil, cucumber, and fine herbs, and grilled Spanish octopus (HKD $185), cooked to a smoky char with anchovy, roasted garlic, and caper sauce (250g). There's just a gastronomically beautiful meat collection at Steak on Elgin for all your meat cravings. Enjoy your mains with a total of six classic sides including bana cauda creamed spinach, hand-cut triple cooked fries, Yorkshire Pudding and more, all priced at HKD $78.
Steak On Elgin 59 Elgin Street, Central, Hong Kong, +852 2627 0528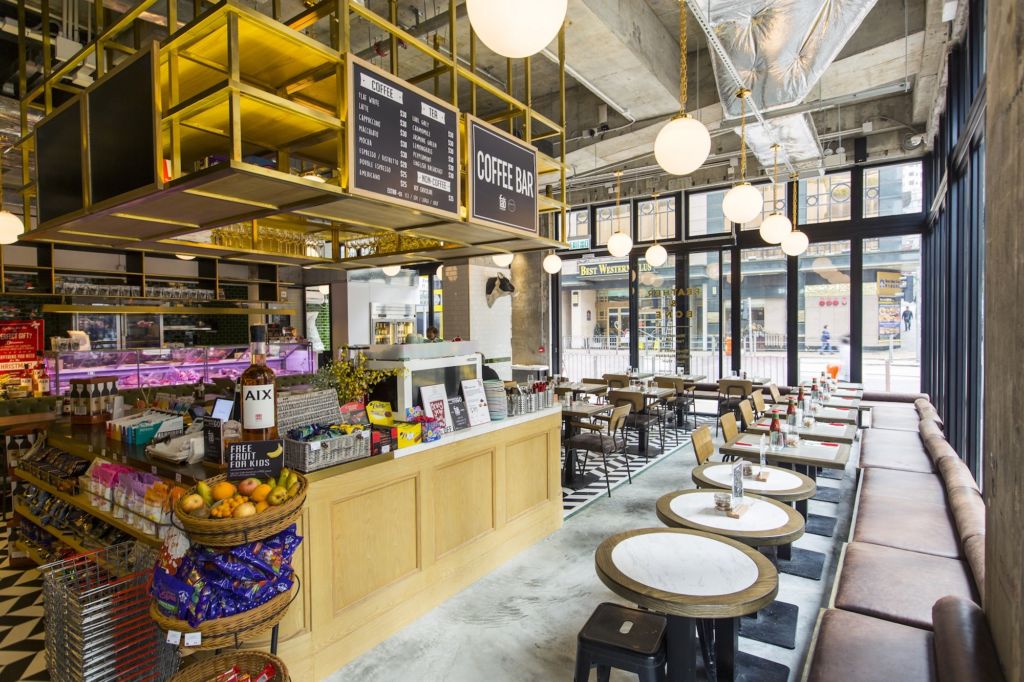 Feather and Bone
We've fallen in love with this stunning new restaurant for its the nostalgic gourmet shopping experience. Feather and Bone is already making waves amongst urban dwellers for their signature FAB coffee and Sai Ying Pun only lunch combo which starts from HKD $108.
Comfort dishes include the butcher's choice at HKD $300 per person and wagyu beef burger priced at HKD $220 made with Australian wagyu rump, thick cut bacon, portobello mushroom, aged comté and topped with an organic sunny side up free-range egg.
Feather and Bone Shop A, G/F, Winner Building, 11 Wong Nai Chung Road, + 852 2836 3789, www.featherandbone.com.hk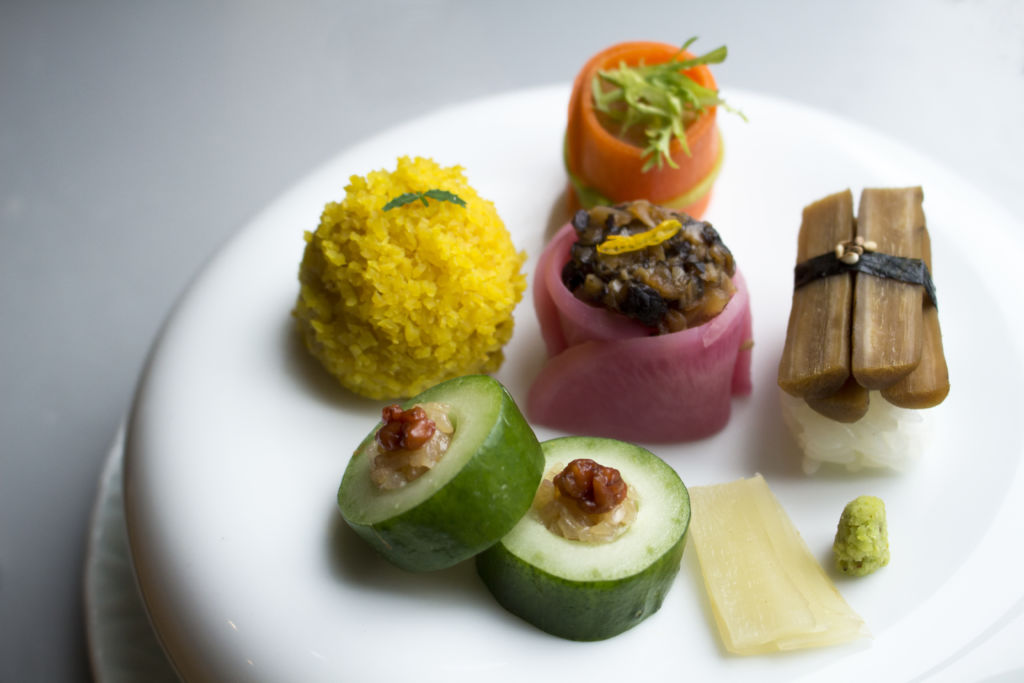 Matsunichi 
A health buff's dream menu, Miyasako Yukihiro of Matsunichi has created a new eight-course 'Vegetarian Vibes' menu priced at HKD $600 per person. It is available on weekends for lunch and dinner and for 'Meatless Mondays' from April 1 to May 31.
The delicious menu is devoted to vegetables, featuring a mixture of rare and seasonal greens sourced directly from Japan. It's prepared with great attention, a respect for life and a rediscovery of the earth's natural produce. Guests can enjoy a variety of vegetarian platters and dishes cooked a number of ways including seaweed Soup of Kombu, often called the king of kelp served with taro dumpling, as well as a selection of colorful vegetarian nigiri sushi, crispy vegetable tempura, vegetarian rice dishes and more.
Matsunichi Level 2, Goldin Financial Global Centre, 17 Kai Cheung Road, Kowloon Bay, Hong Kong, Kowloon Bay, Hong Kong, +852 3188 2760, www.matsunichi.com.hk
Tags