A new beginning of our dining diary starts this special month of the new year. We bring you the best restaurants with the hottest tables that deserve to be discovered, savored and enjoyed while exploring the beautiful sights and sounds of Hong Kong. We love finding delicious dishes and Instagram-friendly foodie spots so make sure to watch out for our monthly hotlist.
Olé
A dining tradition embedded in the Spanish Culture is the hunting season between November and February. And a gastronomical celebration awaits at Olé's new seasonal menu incorporating six rare dishes made with classic ingredients associated with the hunting theme. These are great to share in a group as the flavors and dishes vary so much that its a great way to try them all. Savor the juicy meats from the Game Cold Cuts Tapa at HKD $150 or as a Starter at HKD $290, Red Deer Hunters Stew at HKD $280, Wild Boar "Civet" Raviolis at HKD $260, Wild Pheasant with Truffle & Oloroso Sauce at HKD $390, Wild Duck "Challandaise" Breast with Sweet Potato, Figs &Port Wine Reduction at HKD $360 and Cannellini Beans & Quail Legs Stew with Pickle Green Chili "Piparras" at HKD $180. The standouts for us were the Wild Duck, Raviolis and the Wild Pheasant. Cooking with Pheasant can be a really hard feat but the chef has managed to create a very tasty dish without letting the often overpowering smell of Pheasant come through- Bravo! These hunting themed seasonal dishes are available from until February 30, 2018. Don't forget to have dessert, we loved their french toast inspired creation with fresh fruit.
Olé Spanish Restaurant & Wine Bar 1/F, Shun Ho Tower, 24-30 Ice House Street, Central, +852 2523 8624, www.olespanishrestaurant.com.hk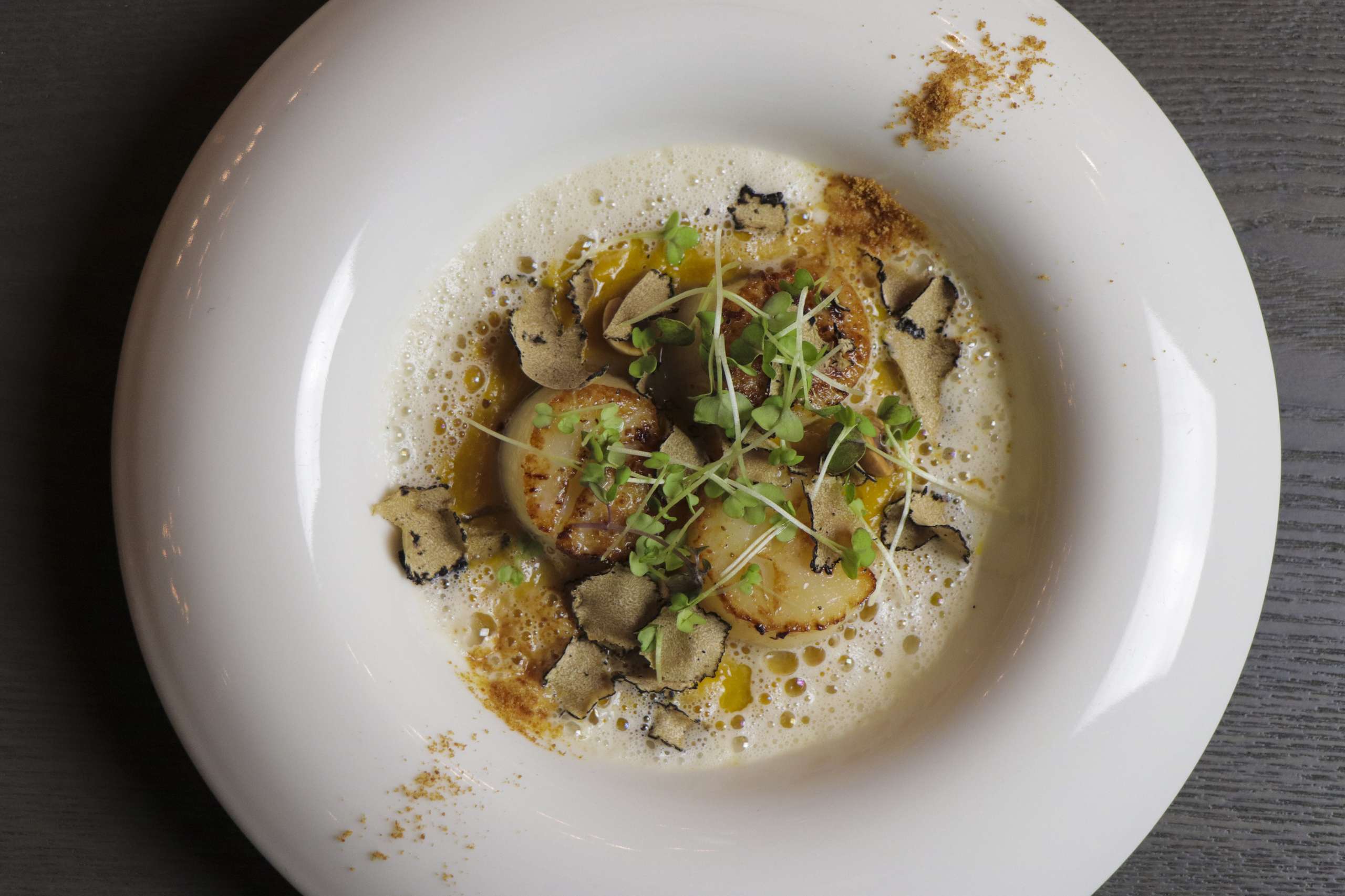 Le Bistro Winebeast
This traditional French bistro cuisine highlights an exciting contemporary twist created by Chef Johan Ducroquet whose culinary journey saw him at many kitchens of Paris' Michelin starred restaurants. Resident sommelier Cristina Carranco Ducroquet completes this husband-wife dream team. Adhering to quality and the freshness of dishes, the menu changes seasonally to showcase Chef Johan's exceptional skill. Winebeast specializes in French Terroir, Spanish regional and eco-friendly wines. Diners have the added benefit of sampling wine that is on sale in the Winebeast wine store for the same price in the restaurants.
Le Bistro Winebeast G/F & 1/F Tai Yip Building, 141 Thomson Road, Wan Chai, Hong Kong, +852 2782 6689, www.lebistrowinebeast.com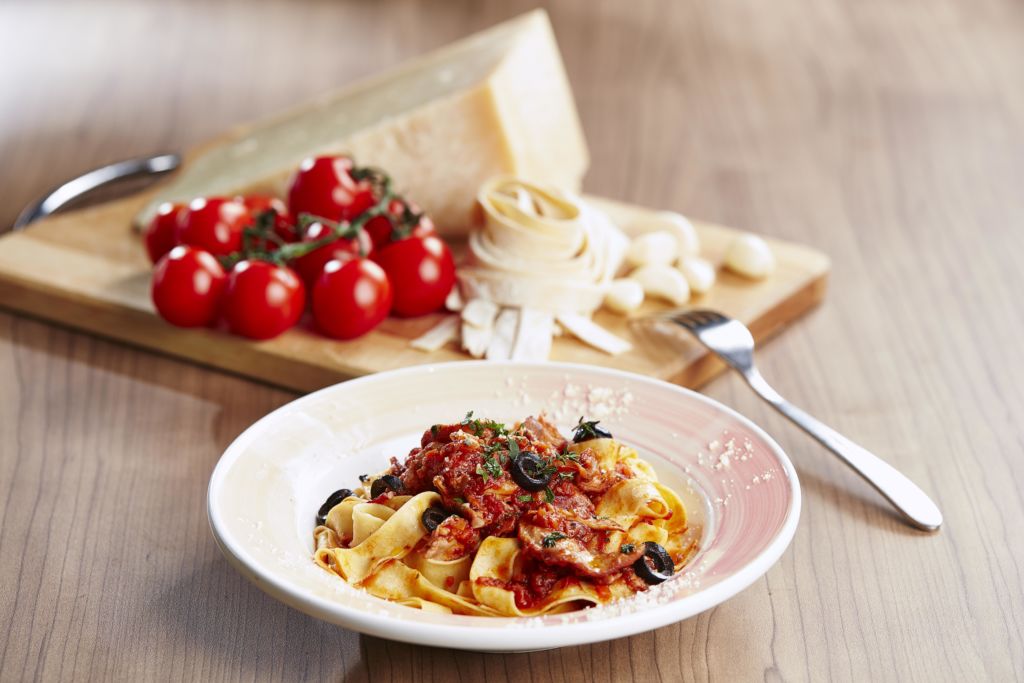 PAPI
Hong Kong's fave Italian restaurant PAPI is back with a bang at Fashion Walk in Causeway Bay. The sleek and stylish restaurant is an ideal location for pizza and pasta lovers in the area. Inspired by the Memphis design movement in the '80s, the dining spot focuses on a comfortable and relaxing dining experience. The spacious restaurant seats up to 110 guests, while it also has two VIP rooms for more intimate parties and gatherings. Guests can choose from an array of sharing dishes from the comprehensive menu. Don't miss the Pizza with Tuscan Lardo Fat, Asparagus, Honey & Black Pepper priced at HKD $178 or opt for the unctuous flavors of Black Truffle and Gorgonzola Cheese Pizza at HKD $238 and Parma Ham and Rucola Pizza at HKD $188.
PAPI G/F, 8 Cleveland, Fashion Walk, Causeway Bay, Hong Kong, +852 2808 0820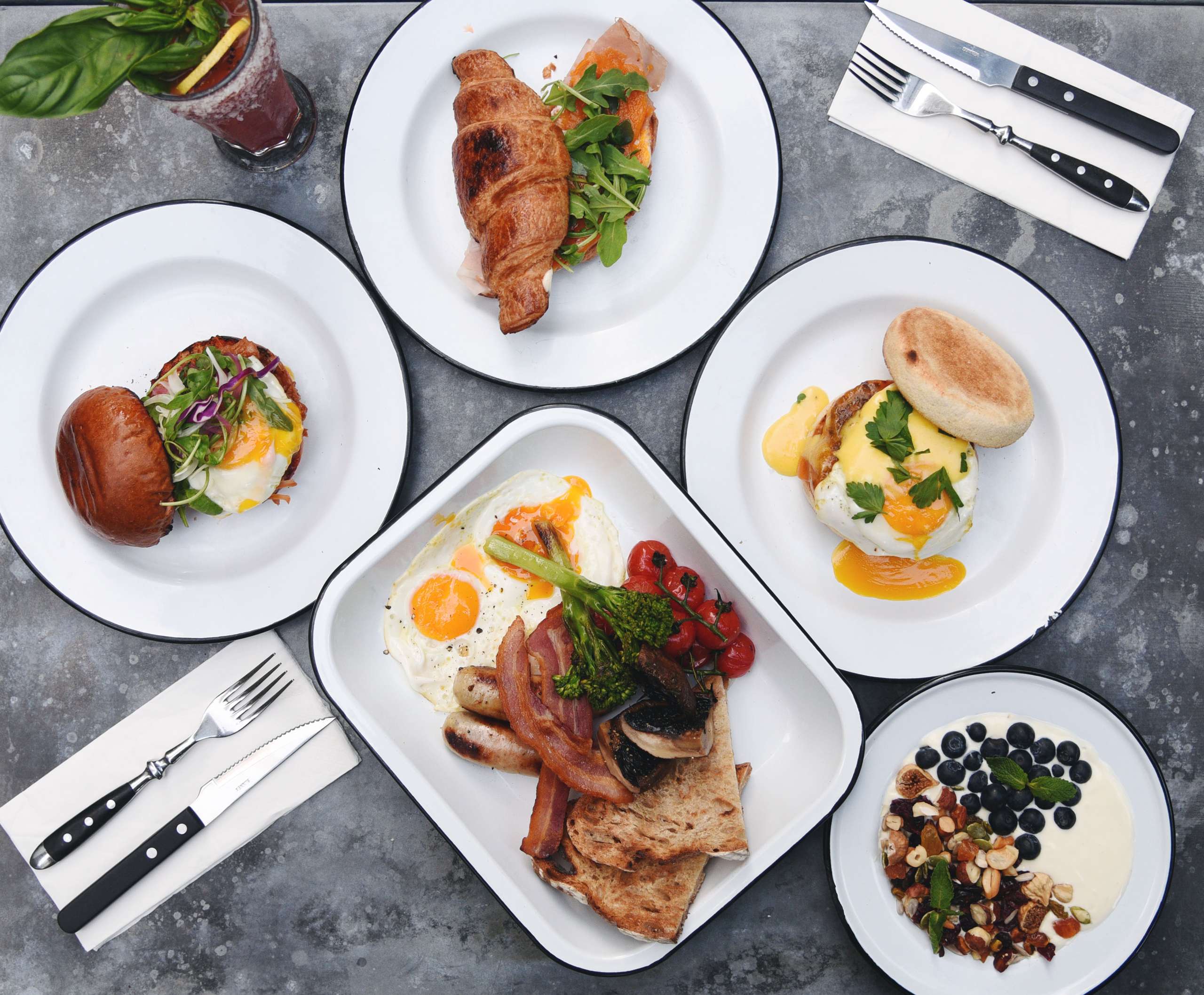 Beef & Liberty
Beef & Liberty has unveiled a brand new weekend brunch menu that gives us another reason to love the cool dining spot. This place holds a special spot in our hearts and with the launch of vibrant new flavors, there's no doubt you'll bump into us, this weekend. Brunch starts at HKD $28 only for the flakiest Croissant with jam, a delicious vegetarian option served with strawberry jam. Indulge in the range of filling options, including the Bacon & Egg Roll at HKD $58 with sizzling Wick's Manor English bacon, the all-time-favorite Beef & Liberty English Breakfast at HKD $128 that includes toasted sourdough, English sausage, cherry tomatoes and more, and other hearty options for your taste buds to discover. We also adore the free-flow packages that are available until 3:00pm and includes house red and white wine, prosecco, bloody mary, Estrella draught beer and soft drinks. You can also order off the menu as well if you need one of their signature burgers and lets be honest- we always need one.
Beef & Liberty 23 Wing Fung Street, Wan Chai, +852 2811 3009
3F California Tower, 30–32 D'Aguilar Street, Central, Hong Kong, +852 2450 5778 G04
GF, 23 Carmel Road Stanley Plaza, Stanley, Hong Kong, +852 256 32798
www.beef-liberty.com/hk, www.facebook.com/BeefandLibertyHK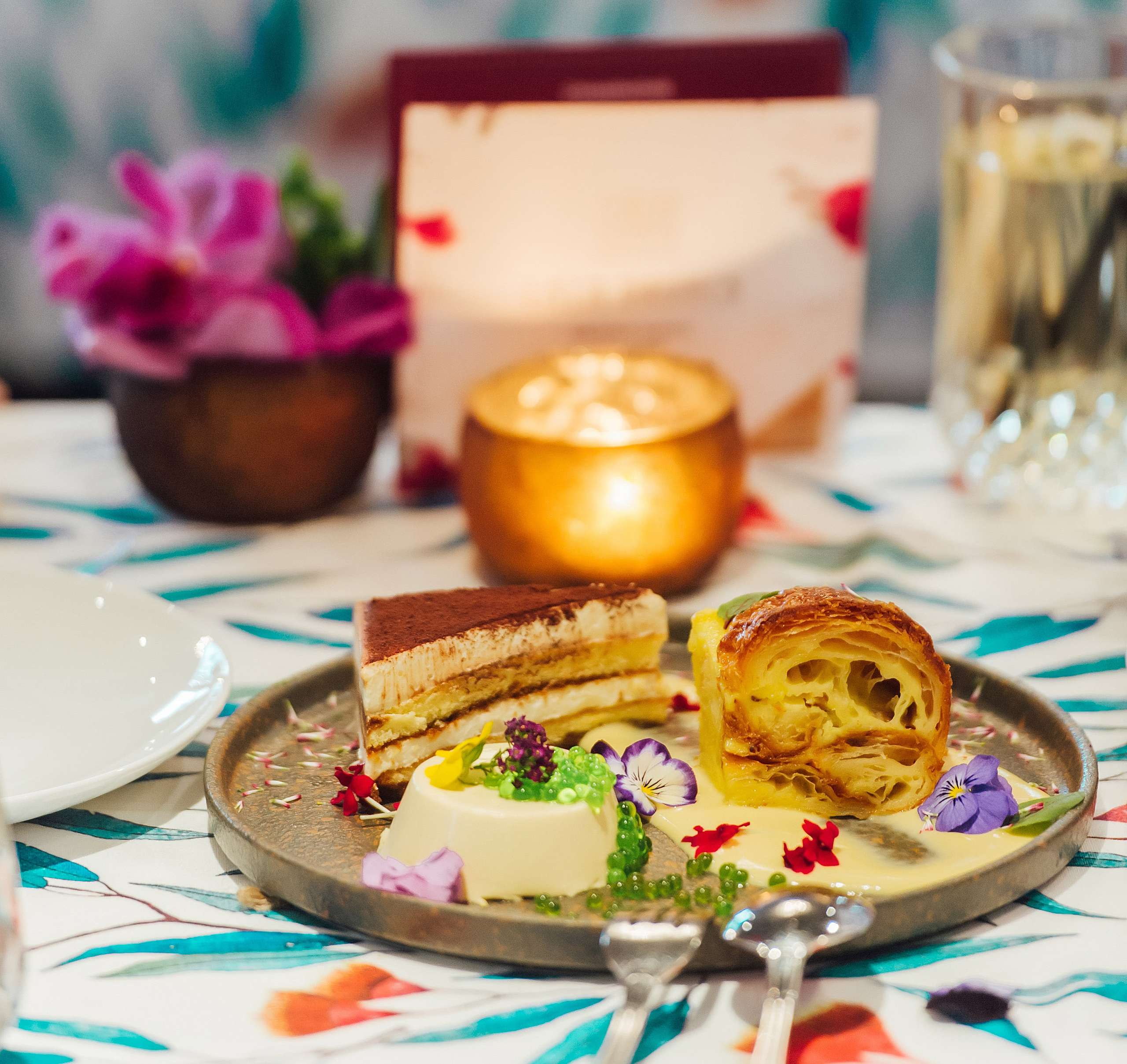 THE ENVOY X LALA CURIO PRESENTS LALA BRUNCH
The collaboration of our dreams comes true with a champagne-soaked brunch affair with delicious eats, exquisite designs, live music and plenty of dancing at The Envoy's LALA Brunch. Enjoy an extraordinary afternoon with LaLa Curio's experiential brunch at The Envoy taking place on the third Saturday of every month from 12:00pm–6:00pm.
The LALA Brunch offers an upbeat ambiance inspired by Chinoiserie and Birds of Paradise. Set against a stunning backdrop, enjoy The Envoy's three-course brunch menu at HKD $580 + 10% per person. Savor the Pan-Seared Halibut with Zucchini Noodles, Sauteed Gnocchi & Pancetta, Seafood Sauce, Truffle Fettuccine with Mixed Forest Mushrooms, Sun Dried Tomatoes, 62 degree Egg and Parmesan Shavings and Panna Cotta with Pandan Caviar. And it doesn't stop there for when the clock strikes 3:00 pm, the revelry overflows to The Envoy's scenic terrace for After-Brunch, a new afternoon post-brunch party concept boasting DJ sets, live music, and visual entertainers.
The Envoy 3/F The Pottinger Hong Kong, 74 Queen's Road Central, Hong Kong, +852 2169 3311, www.facebook.com/theenvoyhk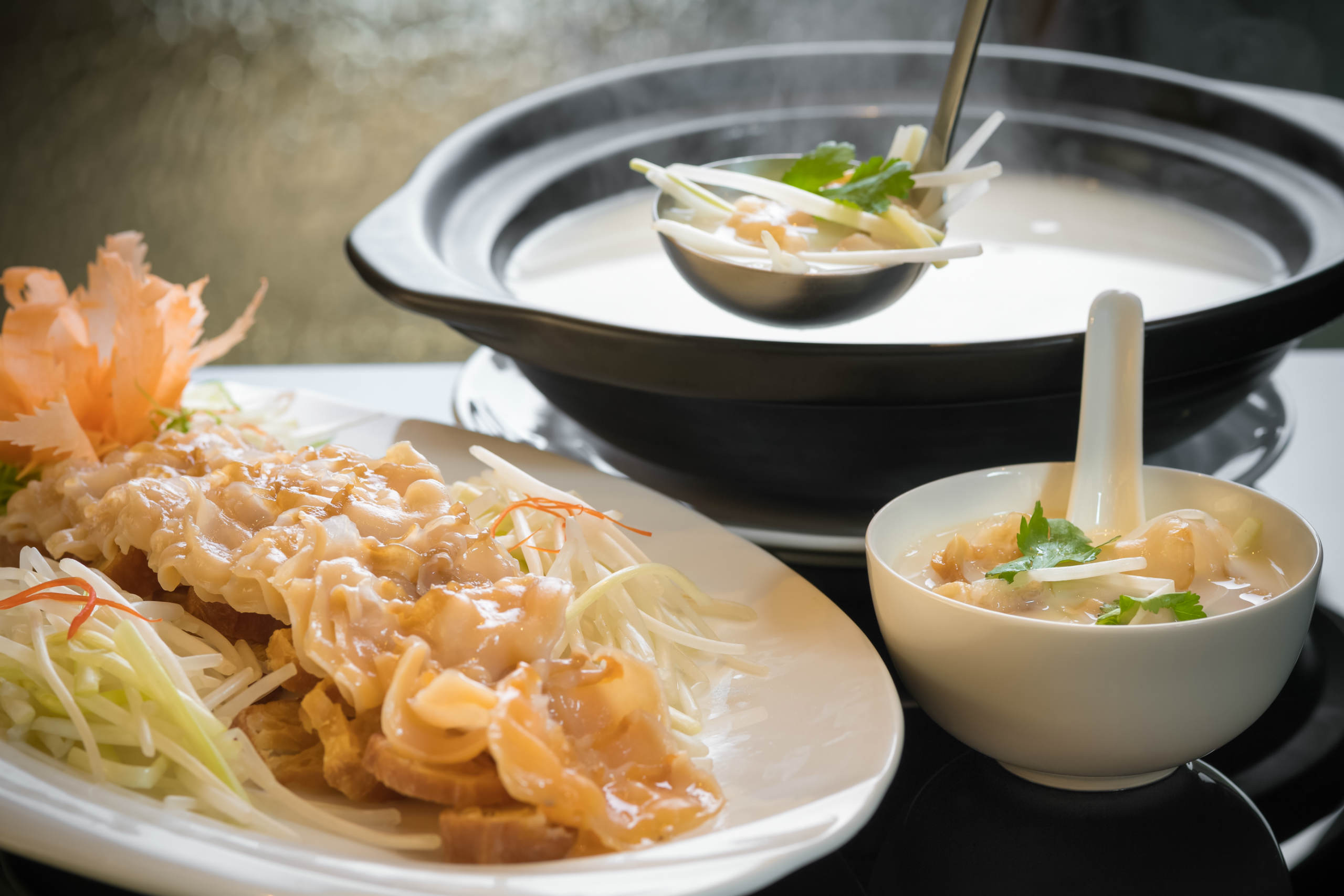 Zen
Gaining popularity for its authentic Chinese cuisine for over 30 years, Zen's returns to the Hong Kong dining scene is embraced with much anticipation. Nestled in the heart of bustling Wan Chai led with up-and-coming Executive Chef Tsang Heung Kin, the new restaurant features a menu filled with celebrated Cantonese dishes seasoned with creativity and a pinch of nostalgia.
Dive in delicious dim sum favorites and new additions such as Siu Mai with whole baby abalone and Prawn, pork and bamboo shoot dumplings for lunch. Among the best-loved classics back include smaller dishes for sharing such as the Taiwanese Style Deep-fried Crispy Baby Oysters at HKD $68. Sample the Pan-fried King Prawns & Clams with Vegetables in a Red Fermented Wine Paste at HKD $188 and the Poached Mini Geoduck Clam in Supreme Chicken Stock at HKD $228 per piece with a minimum of two pieces. Larger dishes include the Deep-Fried Crispy Sesame Chicken at HKD $388 whole and HKD $198 for half) or Steamed Bamboo Piths Stuffed with Lotus-Seed at HKD $148. Usher in the new year in all the deliciousness of everything on Zen's magical menu.
Zen 2/F, Garden East, 222 Queen's Road East, Wan Chai, Hong Kong
Tags