There are lots of outstanding dining spots in Hong Kong. This is precisely why we recommend you spice up your dining options constantly with newly launched restaurants or new menus at popular ones. The city's dining scene is so vibrant that it's so easy to fall in love with food all the time.
Agave Central
(See featured image)
One of the well-loved Mexican restaurants in the city has made its way over to Central. Hang out at the cool dining spot decked in Mexican pop art consigned by Barcelona artists Xavier Onrubia and Miquel Ros, also known as 'Flatemate Studio'. The artists have taken inspiration from Mexican pop idols such as the eccentric painter Frida Kahlo, Mexican idol Pedro Infante, the lead figure of the Mexican revolution Emiliano Zapata and beautiful actress Maria Felix.
Sip your margarita while choosing from a delightful menu of tacos. We love Tacos de Carne Asada. It's a USDA Grilled Rib Eye topped with avocado, fresh tomatillo, and cilantro. Don't leave without trying the signature Fish Taco, a fried beer battered sea bass, cabbage, chipotle mayo, fresh tomatillo and green onions packed full of flavor and love.
Agave Central G/F, 26 Hollywood Road, Central  Hong Kong, +852 2523 1988, www.epicurean.com.hk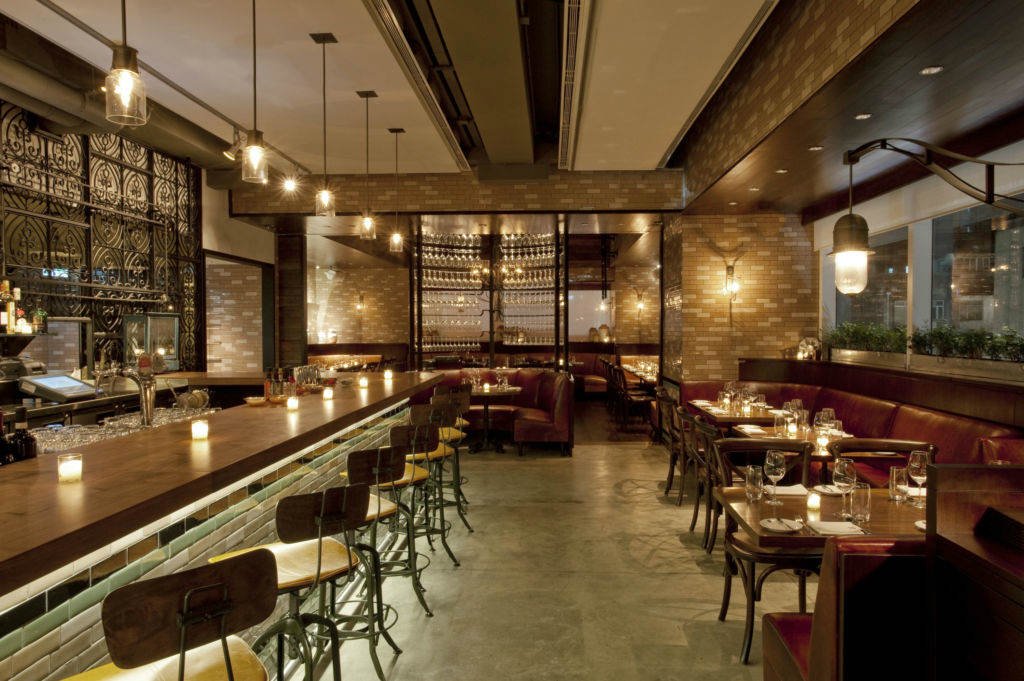 LILY & BLOOM
The brunch at Lily & Bloom is always a stylish affair. Located in the heart of Central Hong Kong and few steps away from the city's famous nightlife district, Lily & Bloom is well placed. And now it is about to bring both worlds together by introducing its first Blackout hip-hop party brunch. Taking inspiration from New York City's legendary weekend brunch fiestas, Lily & Bloom will host its newest series of blackout brunches on the last Sunday of every month.
It is priced at HKD $530+10% service charge for unlimited food and drinks per guest or just HKD $265 + 10% service charge for unlimited drinks from 12pm–4pm. Lily & Bloom promises a one-of-a-kind Sunday afternoon filled with cranked up hip-hop and soul-funk tunes, breakfast, limitless alcohol, and party vibes.
Lily & Bloom 5–6F, LKF Tower, 33 Wyndham Street, Central, Hong Kong, +852 2810 6166, www.buzzconcepts.com, www.facebook.com/LilyandBloom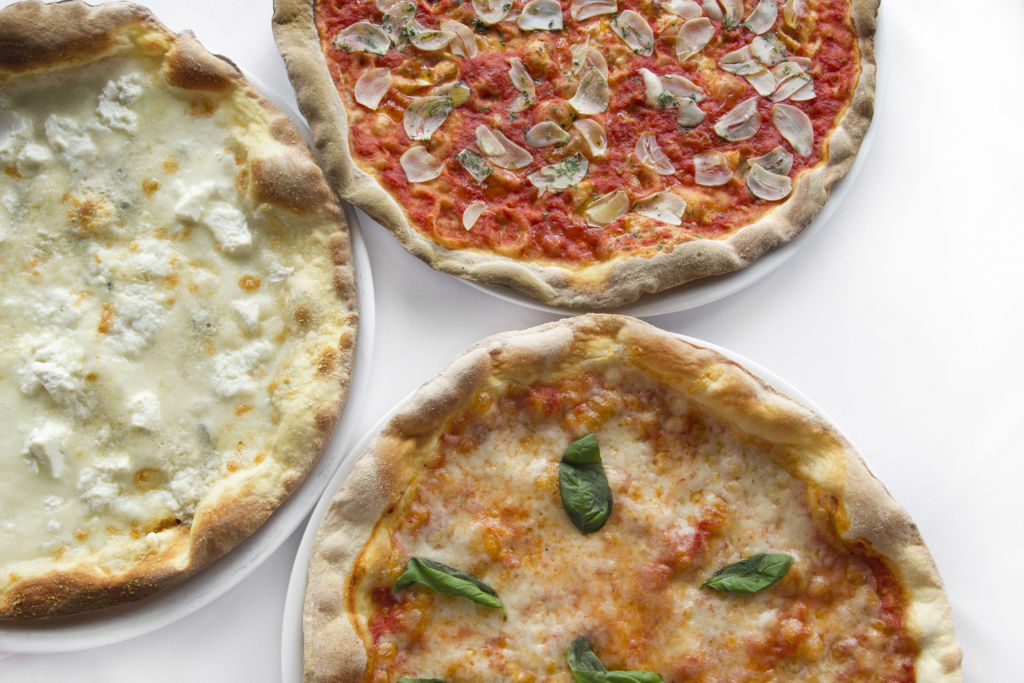 GIA TRATTORIA ITALIANA
Live la dolce vita at Gia Trattoria Italiana! There's nothing better than unlimited pizza and starting from April 22 every Sunday until Wednesday at 6:00pm to 10:30pm, guests can indulge in a selection of freshly baked slices such as Funghi e Salsiccia, Piccante, Margherita, Marinara, Caprese and Cinque Formaggi Pastorella pizza. Tatse the freshness of tomato sauce, spicy Italian salami, taggiasca olives and mozzarella, the piccante pizza is a mouthwatering treat.
It is priced at HKD $278 + 10% per guest. Eat out your heart for two hours while sipping on a complimentary beverage including Peroni draught beer, house red or white wine, prosecco, soft drinks or juices. For an additional HKD $128 + 10%, guests can pair their unlimited pizza with two hours of free flow drinks.
Gia Trattoria Italiana 1/F Fleet Arcade, 1 Lung King Street, Fenwick Pier, Wanchai Hong Kong, +852 2511 8081, www.giatrattoriaitaliana.com
Shake Shack 
One of the most anticipated openings in Hong Kong. And, we weren't disappointed at Shake Shack. It's comfort food at it's finest. Dive in the deliciousness of the burgers, shakes, fries, and more from the hip New York vibe of what's bound to be a super hot dining hotspot in the city.
Shake Shack Shop 4018, Podium Level 4, IFC mall 8 Finance Street, Central, Hong Kong, www.shakeshack.com.hk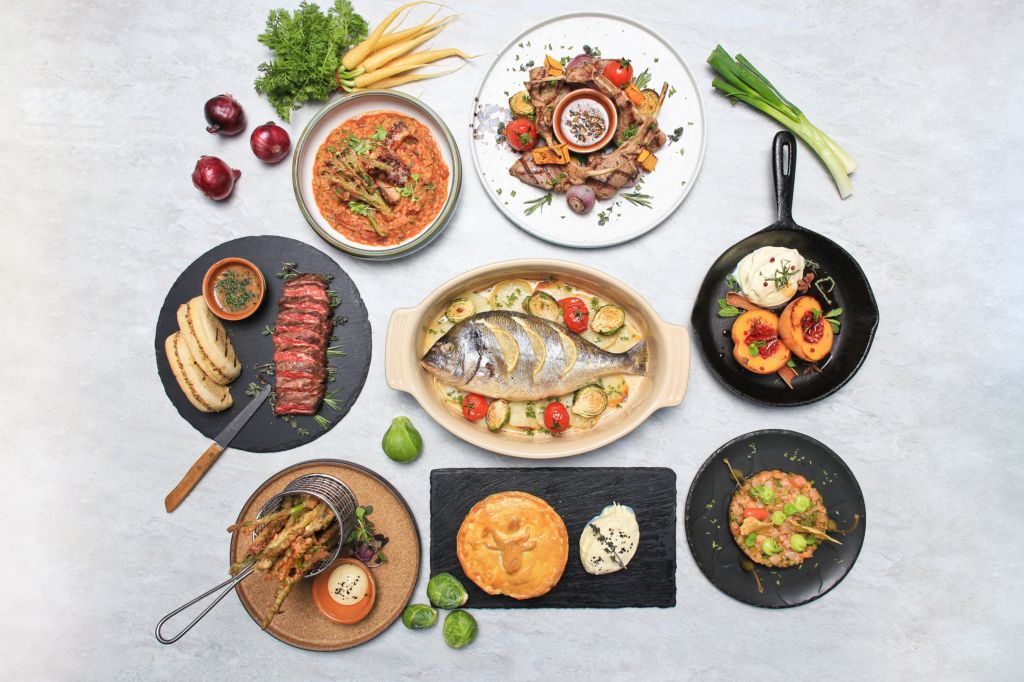 Casa Lisboa Gastronomia Portuguesa
This dining gem is a must-try this May. Launching a new menu to satiate the appetite of discerning diners, it is a culinary journey of Portuguese dishes with a surprising twist. Strong and captivating flavors for your taste buds, the kitchen has truly created something awesome and we just love the Oxtail pie with whipped meat sauce priced at HKD $195.
Sample the Lamb chops priced at HKD $290 or the flab steak preguinho served with mustard and Portuguese preguinho at HKD $298 and the roasted peach with Moscatel and yogurt chantilly priced at HKD $85. This beautiful spot has all the ingredients for a fantastic date night.
Casa Lisboa Gastronomia Portuguesa 2F, Parekh House, 63 Wyndham Street, Central, +852 2905 1168, www.casalisboa.com.hk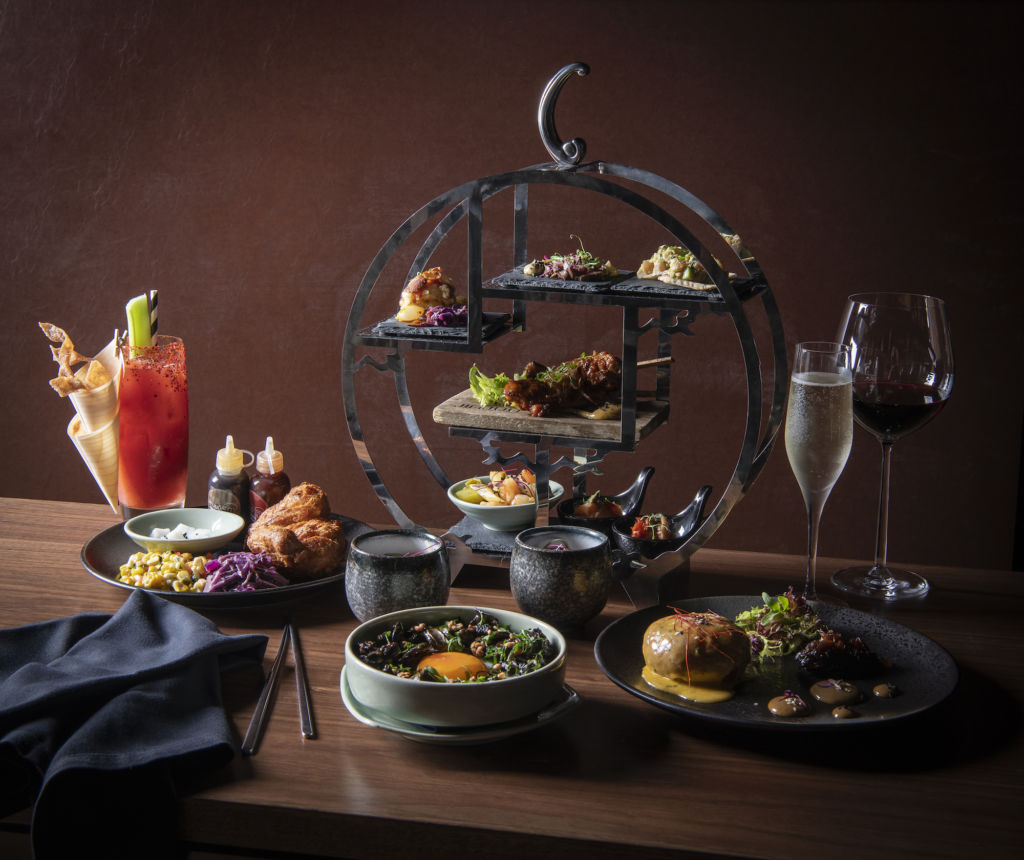 JINJUU 
Indulge in a Korean gourmet brunch at Jinjuu. Serving every weekend from 12:00pm–3:00pm, guests can enjoy unlimited Korean bites presented in antique wood cases. A three-course meal is priced at HKD $388 + 10% per guest.
Sample the housemade Jack-Daniels cured smoked salmon, free-range chicken satay skewer with a spicy kick from the gochujang satay sauce and crunchy tempura cauliflower tossed with their signature sauce. You can opt for kimchi and bacon hotteok– a popular Korean street food glutinous rice doughnut. Another must-try is the Jinjuu Hong Kong's signature Korean fried baby ½ chicken enjoyed with housemade signature sauces.
Jinjuu UG/F, 32 D'aguilar Street, Central, Hong Kong, www.jinjuu.com/hk , +852 3755-4868, www.facebook/JinjuuHK

ÉCRITURE at H Queen's
In honor of Korean artist Park Seo-Bo, Écriture embodies the creativity of art and cuisine. An impressive 4.5-metre-high library-wall greets guests that also features a meticulous collection of art books.  The open kitchen is a sight to behold, with a classically-designed stove proudly on display, exquisitely crafted and assembled in France by Molteni.
Chef Maxime heads the gastronomic art of a menu. Diners can expect to enjoy such dishes as Hokkaido scallops contisée with black truffle cooked in a crispy beignet. Other standout dishes include raw prawn tail served with a delicate red onion jelly and beetroot feuillantine, and the intriguing cauliflower and white chocolate mousse, with schrencki caviar. Diners can sample a tasting menu priced at HKD $1,488. A Lunch menu from HKD $488 will also be available.
Écriture  80 Queen's Road Central, Central, Hong Kong, +852 9229 4627, www.facebook.com/ecriturehk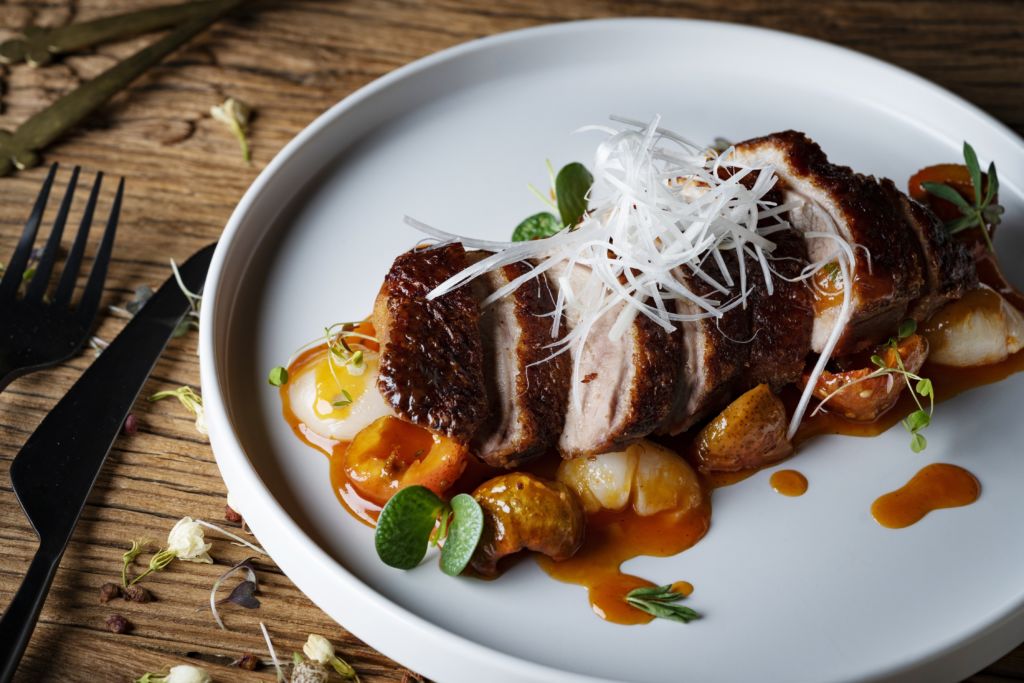 Pinot Duck
Watch out for the creative and inventive menu that's full of surprises. Pinot Duck celebrates the many flavor possibilities of duck and the pinot grape. The journey begins with Peking Duck tasters which include the classic crepe wraps (HKD $68), a refined version of the classic dish, and the Peking Duck taco (HKD $88), which combines juicy, hand-pulled Peking duck with jalapeño and balsamic reduction encased in a crisp taco shell. Diners looking to try something a little different can tuck into the mini Duck burgers (HKD $108), featuring a minced duck patty with pan-seared duck liver and pickled young ginger, or the Peking Duck mini puff (HKD $128), with minced confit and liver wrapped in a cinnamon almond pastry.
Hang out here for after-work drinks or a cheeky nightcap, and choose from a selection of old and new world wines, over half of which are from the pinot grape.
Pinot Duck Ground Floor, 18 Lun Fat Street, Wan Chai, Hong Kong, +852 2891 1177,  www.pinotduck.com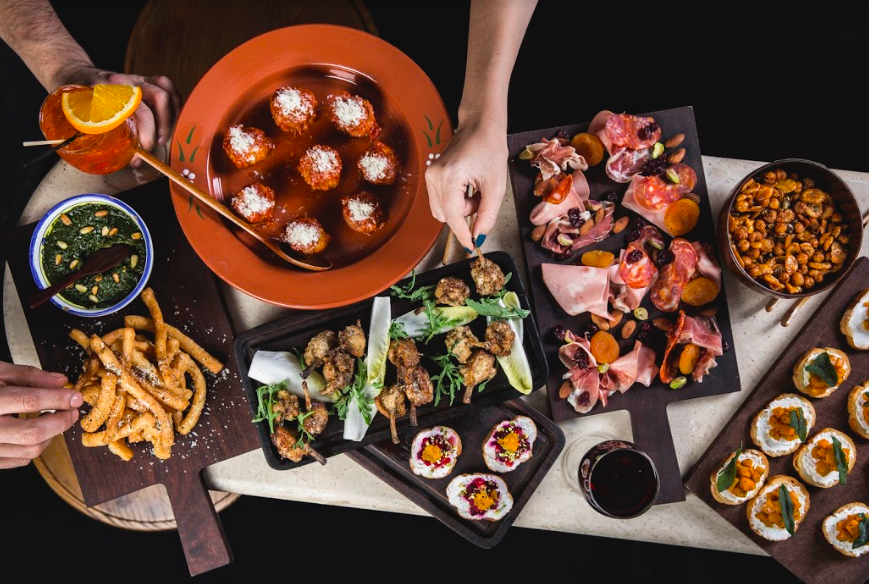 Summer of Spritz Returns to Stazione Novella
Summer of Spritz sessions with Aperol Spritz on tap returns at Stazione Novella at HKD $58 a glass, or HKD$198 by the pitcher for fun drinking with friends from morning until late. The lively but low-key series begins on April 30. A lie-in will keep the hangover at bay until those suffering can crawl back over for a breakfast panini (HKD $98) with pancetta, eggs, chili mostarda and melty mozzarella, and accompany it with house-squeezed orange juice, or an artisanal coffee.
Stazione Novella 52-56 Staunton Street, SoHo, +852 2559 0559, www.stazionenovella.com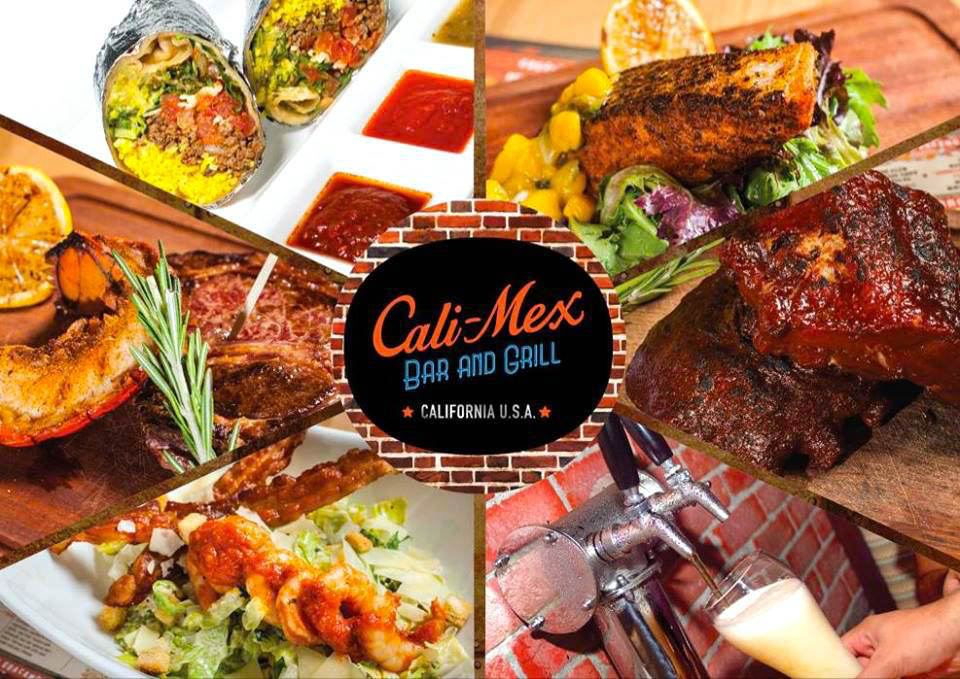 Cali-Mex
There are more reasons to love Cali-Mex. Our fave Mexican fix with a California twist is taking a stand on climate change with environment-friendly efforts. Across all Cali-Mex Taqueria, paper straws will be used for safety, durability, and love for mother earth. There will also be recycled packaging, vegan options, and sustainable seafood options to further support the cause. You'll be enjoying your burritos and quesadillas guilt-free.
For more details and outlet locations, visit www.cali-mex.com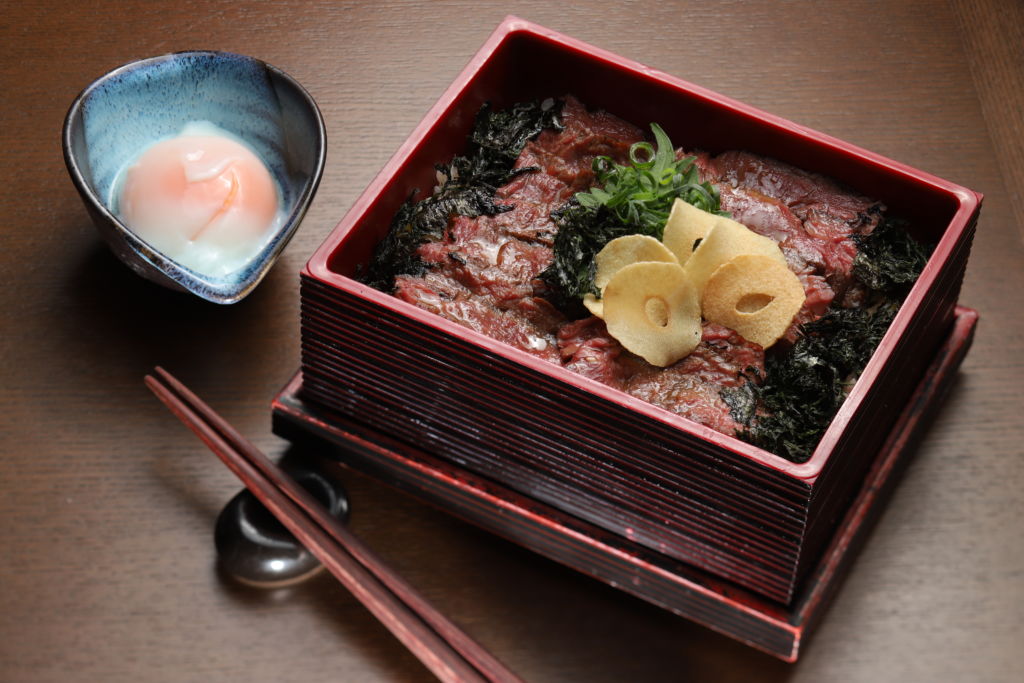 Marble Japanese French Kappo
Take your special someone out on a special date at Marble. It's the only Japanese restaurant in Hong Kong that serves Ozaki Wagyu. Sample the signature nine course Ozaki Wagyu dinner set or opt for their lunch menu and try the beef gozen set priced at HKD $288 plus 10% service charge. The talented executive chef Stone creates beef rice bowl as you've never tasted before so don't underestimate this tasty meal.
Marble Japanese French Kappo 1/F Crown Plaza Hong Kong, 8 Leighton Road, Causeway Bay, +852 2650 8988, www.marblekappo.com
Tags
Related Posts