It may be a bit hard to admit but our overworked hectic schedules contribute to an invariably sedentary lifestyle. Living in a fast-paced city can be overwhelming despite the enormous numbers of fitness options. How do you fit a workout between eating healthy and sorting out your beauty needs in the midst of battling the rush hour madness? While there are a plethora of options out there, it's important to choose the right one that leads you to a comprehensive path when it comes to valuing your wellness. It's not about the immediate results but long-lasting effects of your overall health that truly matters, after all.
Learning that Fivelements, the multi-award-winning integrated wellness lifestyle company will soon introduce their urban wellness concept, Fivelements Habitat in Hong Kong is truly exciting. It's bound to be a game changer in the city. Since opening its doors in Bali in 2010, it has has been at the forefront of residential wellness retreats, epicurean plant-based cuisine, transformative sacred arts programmes, and wellness hospitality. Fivelements boasts over 40 international awards spanning across hotel and resort, wellness, spa, culinary and sustainable design industries, welcoming guests from all over the world and to make its mark in Hong Kong is quite a splendid move.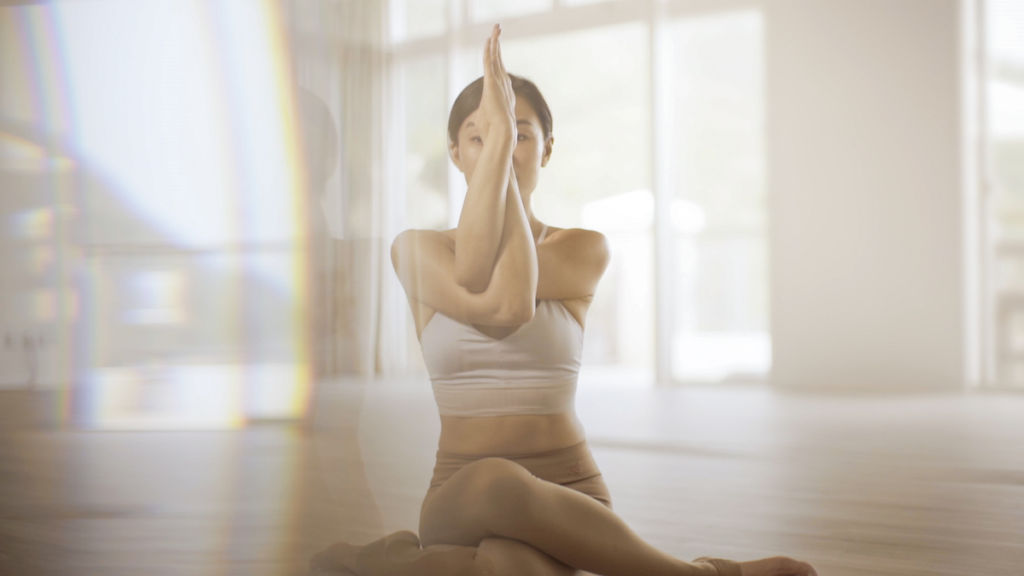 Fivelements aims to bring the Hong Kong wellness community together and create exciting fresh alternatives for growing health enthusiasts. The company will launch Fivelements Habitat, city sanctuaries for yoga, sacred arts and plant-powered cuisine, catering to urban residents and corporates who live highly demanding lifestyles and are seeking greater balance, stress reduction and authentic, personalized wellness experiences. The intent is to create a home or 'habitat' for the growing 'urban wellness tribe' and cultivate it as the second most important place for urban dwellers, creating a bridge between their first, being their residence, and their third–their workplace.
Inspired by biophilic principles and Balinese healing philosophy, Lahra Tatriele, Co-founder and Chief Innovation Officer of Fivelements, spearheads the company's design team, evolving from their flagship Fivelements Retreat Bali to co-create the first Fivelements Habitat in Hong Kong. Also working together in the classic Fivelements multi-disciplinary approach of experts in the fields of wellness and culinary development are long-time members and senior wellness curators, Stefanie Jencquel, Fivelements' Beauty Wellness Curator, adapting the Retreat signature menu to suit the unique dynamics of the new Habitat model, Michael Hallock, Sacred Arts and Wellness Curator, mentoring the Hong Kong wellness curator team, and Chef Arnaud Hauchon, Culinary Curator, crafting the menus for the new Sakti Elixir Bar, an innovative plant-based cuisine concept for the Fivelements Habitats.
Joining the impressive Hong Kong team of experts are May Nogoy, Wellness Curator & Liaison, responsible for talent recruitment and sacred arts programming and Resham Daswani, Tea Curator & Liaison, responsible for the development of the organic tea menu and artisanal teaware, as well as mindful tea programming. Fivelements Habitats has ensured that the city's best talent in categories, such as yoga, mindfulness, tea, sound, movement, core conditioning, and personalized wellness coaching represent their brand.
Fivelements Habitats will also feature a rich collection of holistic practices aimed at fostering self-exploration, mental and physical health and wellbeing. The integrative wellness programmes will be designed for the growing corporate wellness clientele and discerning residents in Hong Kong. There will also be holistic retreat programmes, coaching for rejuvenation, detoxes and weight management will also be available, coupled with bespoke therapies specially curated from their highly acclaimed retreat in Bali with the diverse array of sacred arts practices.
Fivelements' award-winning plant-based cuisine will also be an integral wellness component at Fivelements Habitats. The experience will include handcrafted plant-based cuisine, organic, and gluten-free whole food selections, nutrient-rich juices, smoothies and elixirs, organic harvested teas and tisanes, group dining for private and corporate groups, workshops and theory pieces of training. The brand values optimal wellness rooted from embracing and respecting the body, mind, and spirit, where health and self-realization are reflections of the love, authenticity, and harmony within. We can't wait to embark on a journey to connect more intimately with our authentic selves, opening our bodies and minds to newfound trust, freedom and joy at this incredible lifestyle hub.
---
For more details, visit habitat.fivelements.com.
Fivelements Habitat 1, Matheson St,  Causeway Bay, Hong Kong,
Tags