This time will be remembered as the age of the entrepreneur. There are so many people out there with ideas, plans, money and time, but usually not all of them at the same time.
So how do you get started? Who do you turn to for advice? How do you start a business in a foreign country? What if you need legal help? Hong Kong-based Ines Gafsi and Anna Wong founded Female Entrepreneurs Worldwide (FEW) to offer support, information, and network to a wide range of women out there looking to start or scale a business.
Tell us about your backgrounds and where you are from?
Ines: I'm originally from France but arrived in Hong Kong about five years ago. I come from a digital marketing and social media background. I've worked mostly in luxury, fashion, and hospitality before starting FEW.
Anna: I'm from a PR and marketing background before starting FEW, I had another startup and a PR firm.
Where did the idea for FEW come from?
Anna: We believe there was a need to find more resources and support for entrepreneurs and female founders.
Ines: It was a bit by accident, to be honest, we just pulled our networks together and picked out who we thought were the successful female entrepreneurs. We selected four women and asked them to share their stories for our first event, over 300 people showed up, so we knew we weren't the only ones wanting to know how to make it big. So we started putting together more events, seminars, and talks and now we have moved it to our mobile app.
What is the main mission of FEW? What are you hoping to accomplish?
Ines: We want it to be an international platform for women to find resources to help them to start a business or help those who want to scale their existing business. The app acts as a business advisor; where you can find connections, skills, knowledge, and it's almost like your passport to your entrepreneurial journey.  We also provide exposure to our members and truly help women and their businesses to shine.
Anna: The App is focused on two features– "connection" and "content". There is lots of content on the app that is provided by different experts from different fields, like marketing, finance, law, investment, leadership, life coaching, etc. For example, if you have legal questions you can reach out and ask, a lot of mistakes can be made in the early stages of business so we offer a lot of different advice from these experts to help female founders get started. The connection part is also very important for all businesses. We encourage networking by recommending you with other women on the app.
What inspires the topic of the events you hold?
Ines: Initially we ran most of the events based on the feedback we collected. The idea of a media gathering came up because women struggled with how to pitch to media, but we did a lot of different formats to see what works best for our members and so our community grew very quickly in Hong Kong. We will keep partnering and doing events but we are also focusing on our annual conference, the Female Entrepreneur Day. A lot of events will be based on the app in the future.
Anna: We focus on five main areas- technology, marketing, investment, legal and lifestyle. This is the focus of the app.
Why an app? How do you hope it will be used?
Anna: Women face immense challenges while running a business on a daily basis. We hope the content, news, and information on the app will be able to reach more women. We hope to build an app with creditability and be a source of as much information and help to women who start businesses and avoid as many mistakes as possible.
What advice would you give to aspiring entrepreneurs?
Anna: From my experience in business, I would think these three are most important. Firstly, cash is king. If you don't have cash or don't have enough cash for the next one year, then don't start a business, because you have to burn money to at the start. Secondly, the product and if there is a market need for the product. It's not just about an idea. How to sell your product? A lot of startups have great ideas but it turns out the product doesn't work in the market. Thirdly it is the team. I am more strategic and Ines is great at executing and that makes us a great match. We are growing, and now we are looking for someone to join our team and who can do something we cant.
Ines: I keep coming across women in our community who want to start a business but maybe struggle and the best thing they can do is not be afraid to ask questions. Meet as many people as you can, we believe in collaborations and more and more entrepreneurs understand that it's not really a competition anymore. It's how can you leverage each other's resources and grow. It's really important to keep learning and our app is a great resource for this. A lot of people who start businesses are a one-man band and it's really important to wear so many hats and have a global picture of your business.
Who inspires you?
Anna: I'm inspired by a lot of people. I try to learn from everyone. I'm a quick learner and if I observe something in someone, I do my best to learn from him or her. But I'm inspired by my parents who encouraged me to be a businesswoman.
Ines: I'm inspired by a lot of the women we meet. They all have a vision. Their success has really taught me how can we improve our own business. There is so much inspiration out there and even if we profile people who aren't necessarily successful or successful yet, there is a wealth of knowledge that could inspire someone else for their success.
To learn more visit few.community  or follow them on Instagram or download the app.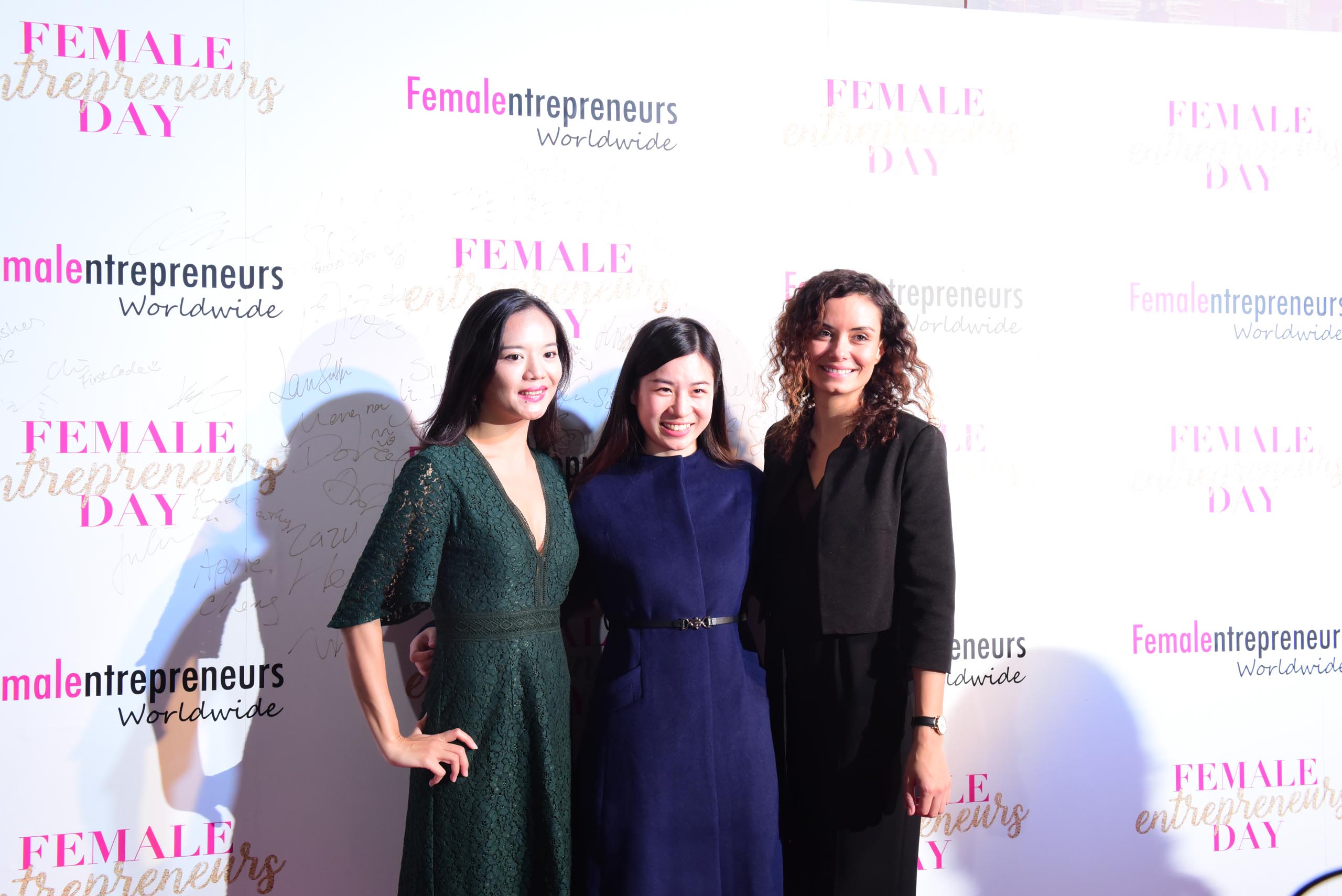 Tags
Related Posts