Hotels evoke all sorts of emotions for guests and for most people they are a home away from home. So walking into the newly refurbished The Fleming Hotel brought back memories of a childhood in Hong Kong.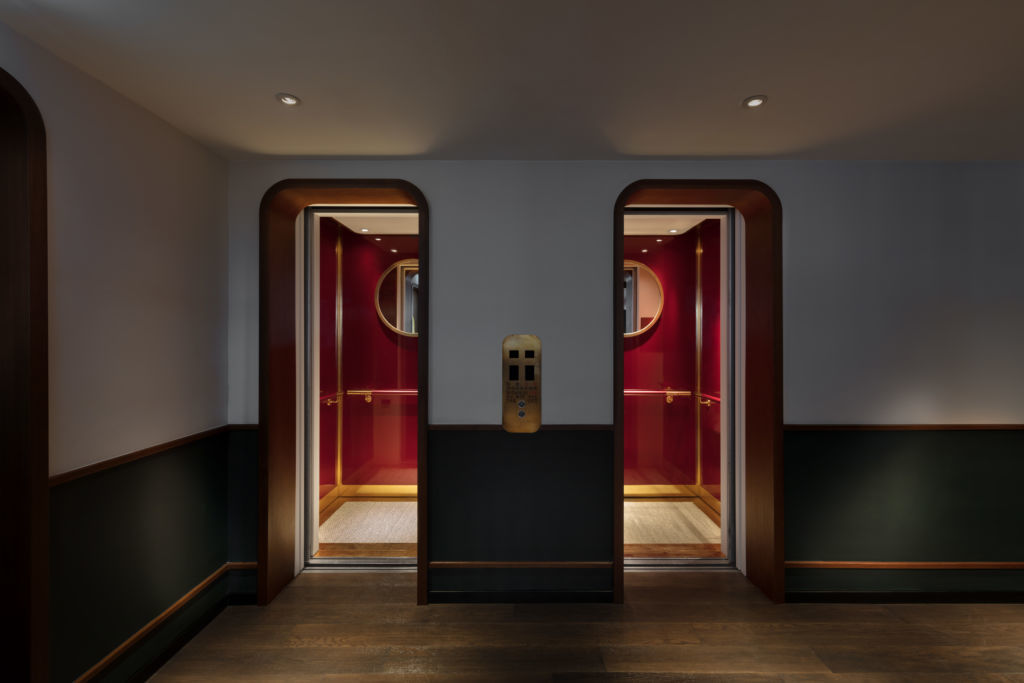 Everything has been well thought of in this redesign—it's easy to miss the details. Tasked with this rebrand and refurbishment is Hong Kong design firm A Work of substance, who has turned it into a stylish boutique hotel, a perfect fit into contemporary Hong Kong. You might not even notice the floor of the lobby made of thousands of 50 cent gold coins or the design of the chairs in the lobby that mirror that of the Hong Kong Star Ferry benches. The lifts and doors have been nautically themed with rounded edges and brass fittings everywhere. Spend five minutes just in the lobby and you will be impressed with the level of detail gone into everything.
The Rooms
The rooms are spacious and comfortable for the overnight guest but also the weekly business traveler in mind. Rooms have natural light, cozy big beds, a big enough desk to work at with a large TV, open wardrobe, vanity and minibar. All guestrooms come with complimentary wi-fi, flat-screen TVs with Apple TV and multi-media panels. Their bathrobes and slippers are soft and just want you need for a lazy night in the room. The bathroom has been well thought of from the positions of the mirrors to the space and the color. It's bottle green, white and brass throughout which makes for some serious bathroom envy and for that matter serious inspiration for a remodel at home. The shower is spacious (enough for two) with some very impressive bathroom amenities–the type you want to take home! The bespoke Shen Nong brand is based on the principles of Chinese Apocathery and smells divine.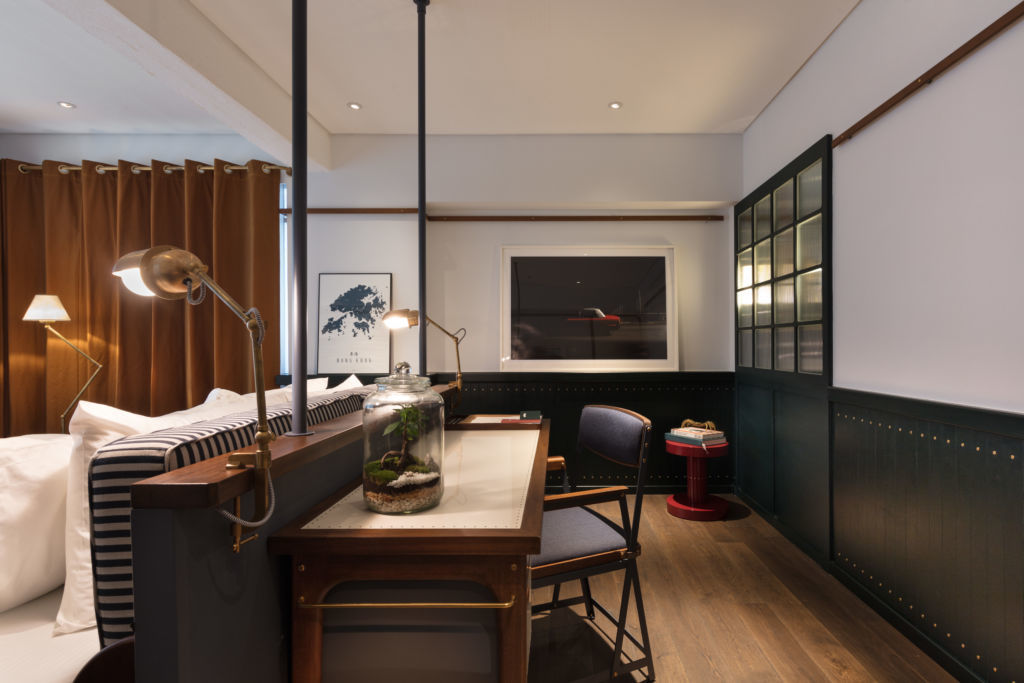 The Facilities
The Fleming's ground floor is home to Black Sheep Restaurant's newest hotspot-Osteria Marzia. A coastal Italian eatery that feels right at home in the Fleming. They have a great dinner menu influenced by southern Italian cuisine and take care of the breakfast for in-house guests. Make sure you book, though—it's full all the time. While there is no swimming pool and no gym facilities in-house, guests have access to California Fitness, Hong Kong's best-stocked gym located around the corner. Guests of the Fleming have access to the 24-hour concierge who can assist with any type of bookings, recommendations, as well as a customized Luxe City Guide that had been specifically curated with the help of The Fleming available in your room.
People often forget how hard it is to find decent-sized anything in Hong Kong so finding these rooms at this price so close to the center of the city is a bargain. I've personally stayed in the Fleming prior to its refurbishment and I'm thoroughly impressed with the transformation and how the price hasn't changed much at all. So what used to be this business style, somewhat male-targeted business traveler hotel has transformed into a hip, trendy, and gorgeous destination full of comfort, style, and class—I'll be booking my sister in here for her visit next year and I'm sure she is going to love it.
---
The Fleming Hotel 41 Fleming Rd., Hong Kong, thefleming.com
Tags
Related Posts