Keeping the teenagers entertained during the summer season isn't easy but it's certainly not impossible. We've scoured the streets of Hong Kong to find the best activities, rain or shine. Here's a handy guide for where to go and what to do.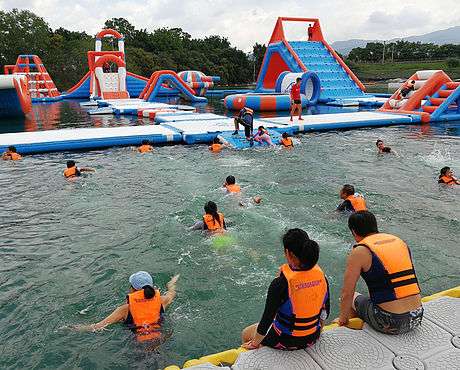 Core Aqua Park
Take the teens to the biggest inflatable water park in Hong Kong! Aqua Float is the cutting edge of aquatic fun and games, creating an exciting playground for summer entertainment. It boasts huge water slides, trampoline-style devices, slip and slide runways, large floating icebergs, and other attractions suitable for the energetic and sports-minded types. The Lake Egret Nature Park provides a healthy, fun, and safe environment for people to enjoy the water. Admission is MOP $138 per hour session.
Core Hong Kong 2 Hung Lam Dr., Tai Po Kau, Hong Kong, +852 2465 3468, www.corehk.net
Lost Hong Kong
Embark on an adventure at Lost Hong Kong, where a series of reality escape rooms takes you on a physical adventure game. The players are locked inside pre-set scenario rooms. The escapees are limited to using only the elements inside the game along with their abilities to find clues, solve puzzles, and perform actions in order to escape within 45 minutes. The goal is to enhance their cognition, communication, cooperation, and observation skills—while having a fantastic time. Immerse in the story while discovering clues and solving mysteries.
Lost Hong Kong, 15 Matheson Street, Causeway Bay, Hong Kong, +852 2892 2393, www.losthk.com
Paintball Headquarters
Paintball is a favorite with teenagers. The popularity of this sport in Hong Kong has increased in the past few years and Paintball Headquarters is the best place to take the kids for a day full of fun and excitement. All the staff members are friendly and fun-loving, and referees are fully qualified to ensure your day is enjoyable and safe. The adult rate is MOP $280 per person that includes rental gear and 100 paintballs. There is also a student rate of MOP $250 that includes rental gear and 150 paintballs.
Paintball Headquarters Units 2-3, GF Po Lung Center, 11 Wang Chiu Road, Kowloon Bay, Kowloon, Hong Kong, +853 3106 0220, www.paintballhq.com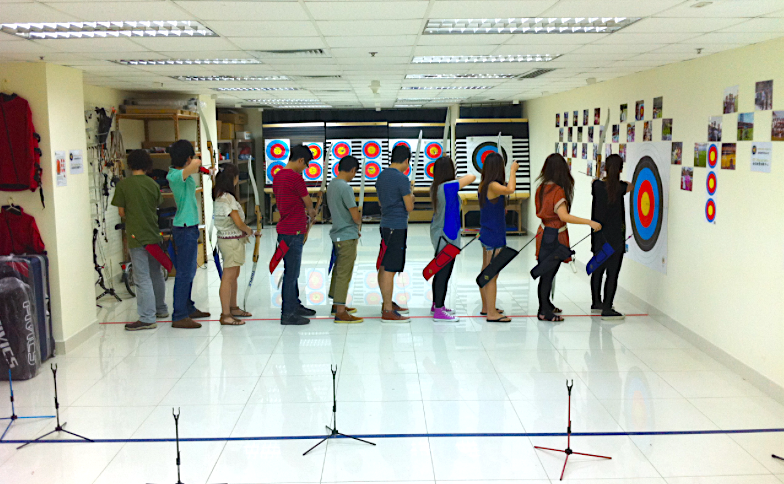 Golden Trust Archery Company
Archery improves focus and discipline while building confidence. Head to the Golden Trust Archery Company. The prestigious training center opened in 2012 and is the biggest archery center in Hong Kong. With 7,000 square feet and 25 shooting lanes, you can enroll the children in a certificate class or an individual class for the younger ones.
Golden Trust Archery Company 2F, Block C, Wing Hong Factory Building, 781 Yu Chau West Street, Lai Chi Kok, Hong Kong, +852 2370 2487, www.archeryhk.com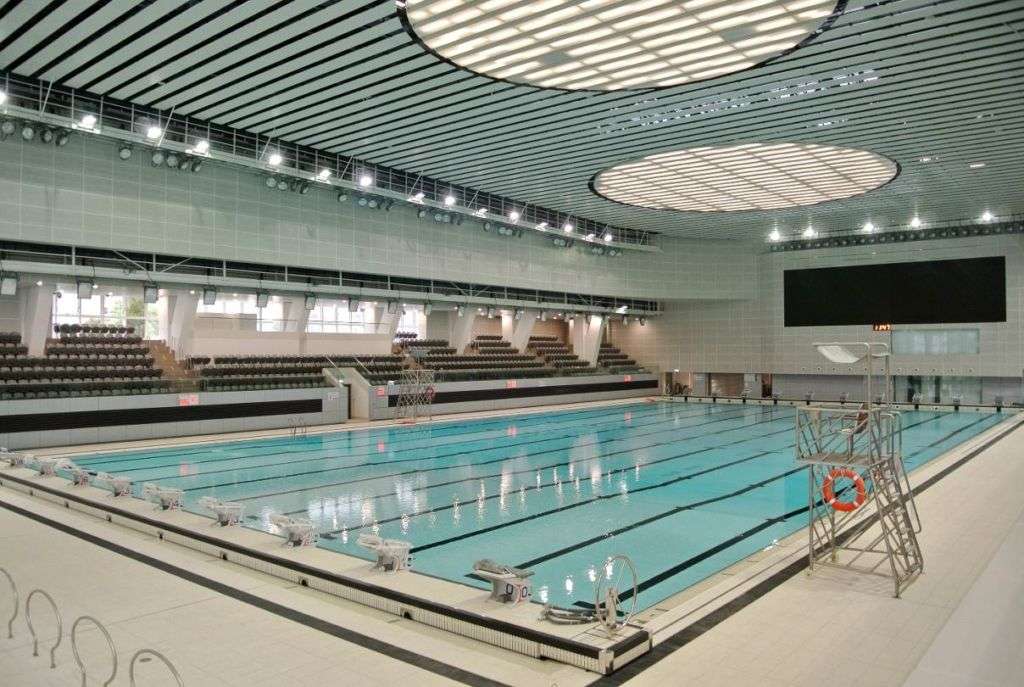 Victoria Park Swimming Pool
Summer is all about swimming. Take the teens to Hong Kong Island's biggest public indoor swimming pool complex at Victoria Park. Practice diving and hone their skills in aquatics this school break. There are wonderful indoor facilities to explore. Remember that children are able to learn an important life-saving skill when they know how to swim and dive.
Victoria Park Swimming Pool Victoria Park, Hing Fat St, Tin Hau, Hong Kong, +852 2570 8374, www.lcsd.gov.hk
Tags