September is the start of an event-filled season in Hong Kong. This month, our hotlist is made even more exciting with food festivals, art shows, and wellness activities. While there are some many things happening in the city, we also suggest to make time for yourself and your loved ones and don't forget to indulge in some well-deserved pampering with the best treatment in the city!
13th Asia Contemporary Art Show
(See featured image above)
The 13th Asia Contemporary Art Show is the longest running and most successful hotel art fair in Asia. This year the show will include art from countries such as Myanmar, the United States, South Korea, Lebanon, Russia, China, Japan, Hong Kong and many others. There will be a special feature called Intersections: South Korea and Artist Dialogues presented by Cask 88. Viewers will see a wide array of artwork by over 70 artists from across South Korea that highlight the fusion of influences from Confucian to Christian, and reflect popular culture (K-pop) as well as social issues that shape South Korean contemporary art. There will also be a variety of artists, both up and coming and established, working in a variety of mediums, many of whom are new to the show.
When: General Admission: 1:00pm–8:00pm, September 29–September 30th; 11:00am–6:00pm, October 1st
Where: Conrad Hong Kong, Pacific Place, 88 Queensway, Hong Kong
How much: HKD $270 (advance-purchase online tickets including a drink) – buy tickets with a Hong Kong UnionPay credit card to enjoy a 15% discount
For more details, visit their website; for tickets head to HK Ticketing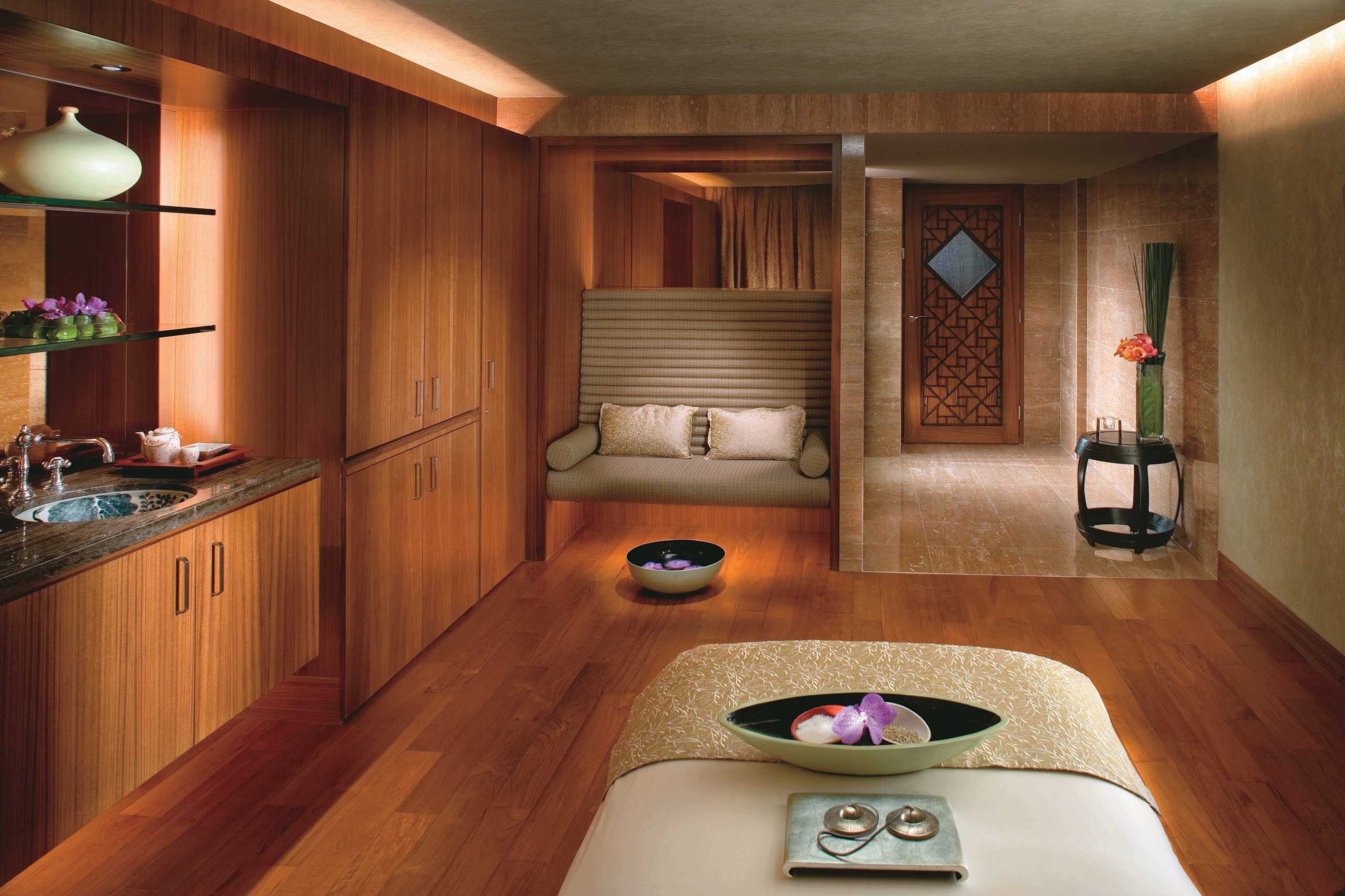 Mandarin Oriental Hong Kong
This month, the award-winning Mandarin Spa at Mandarin Oriental, Hong Kong presents the ultimate in relaxation as Hong Kong's first hotel spa to offer Ganbanyoku hot stone therapy. The intricate Japanese method includes the use of natural lava rock that is heated to just over 44˚ C. The flat rock bed radiates far-infrared rays and emits negative ions to penetrate deep beneath the skin's surface, stimulating the body's water molecules and balancing one's energy.
With so many therapeutic benefits including accelerated metabolism, increased circulation, and release of muscular aches and pains, this Eastern Experience is a complete journey of body and mind. The three-hour experience is priced at HKD 6,750 on weekdays and HKD 7,560 on weekends per couple, plus a 10% service charge.
Mandarin Oriental Hong Kong 5 Connaught Rd Central, Central, Hong Kong, +852 2825 4008, www.mandarinoriental.com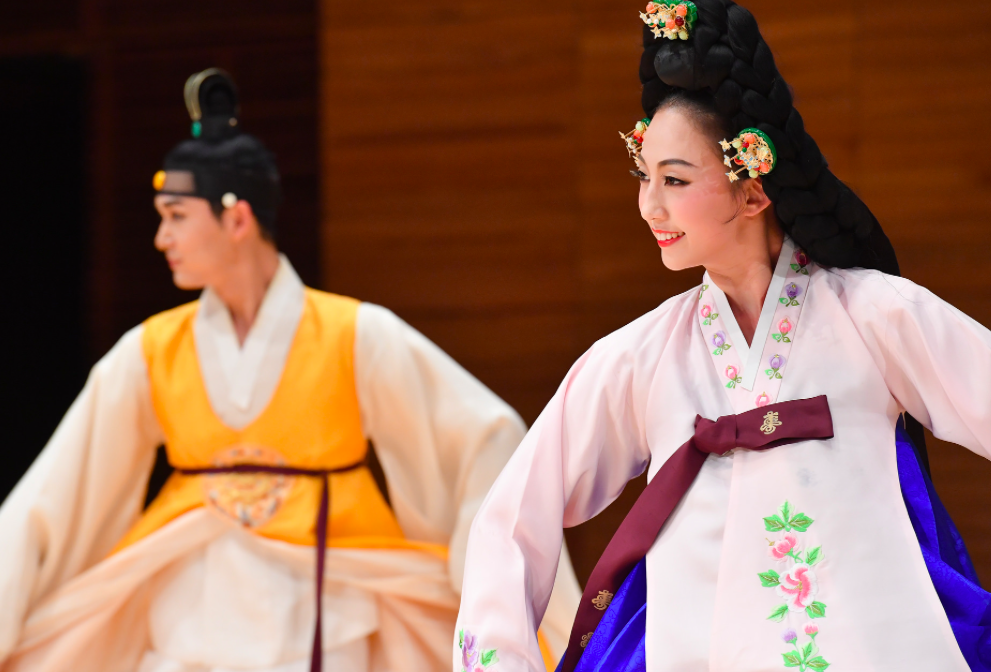 Festive Korea
The beautiful annual event of Festive Korea marks its 8th anniversary this year with an amazing line-up of remarkable artists and fantastic activities. Enjoy Korean traditional music, watch a spectacular taekwondo performance and immerse in the beauty of Korean art and culture in diverse genres, such as traditional arts, contemporary dance, and culinary arts. This year, there will be a Kimjang making and sharing Kimchi experience along with a Korean Film Festival, Korean National Ballet and more. Definitely a magical event for sure.
When: October 5–November 30, 2018
For more details, visit www.festivekorea.com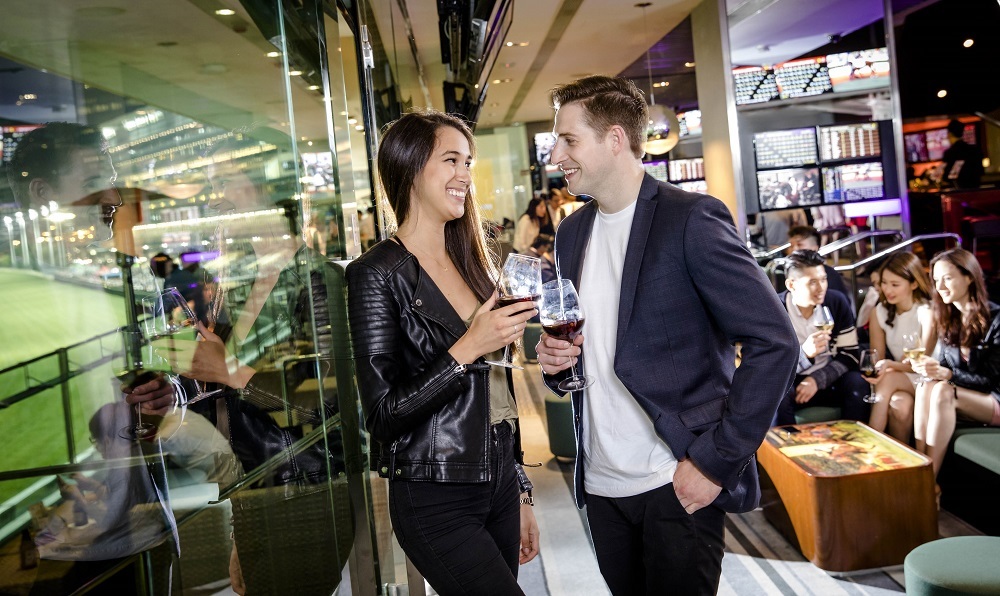 Happy Wednesdays at Happy Valley Hong Kong
There's more than just horseracing at Happy Valley. They now have Happy Wednesday events, which are basically stylish soirees with a cool crowd and comfortable surroundings. Enjoy with the thrill of live horse racing, live bands, delicious food and drinks, an international crowd and more. There are exciting games and prizes to be won at this exciting affair. You will have your mid-week break sorted out every Wednesday, with the horseracing promising lots of action as well.
When: September 5 & 12
Where: Happy Valley Racecourse, No. 79, Wong Nai Chung Rd, Happy Valley, Hong Kong
For more details, visit www.happywednesday.hkjc.com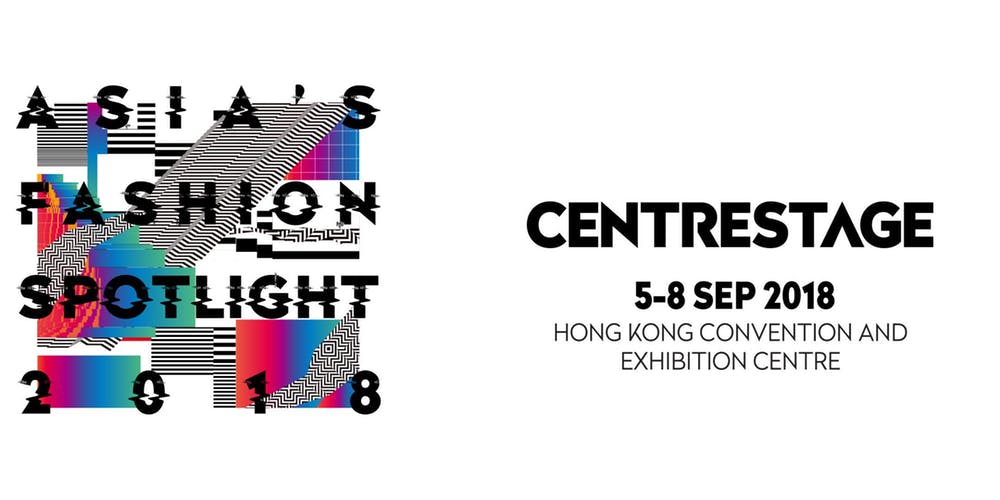 Centrestage
Asia's premier fashion event, Centrestage is back in September. As Hong Kong Trade Development Council's (HKTDC) signature international fashion fair, it gets better with more attendees every year. This year the event will feature more than 200 international brands over multiple catwalks, engaging fashion forums with industry professionals, insightful talks by esteemed guests, and more. With a mission to promote Hong Kong's young designers, online fashion hub Fashionally will also have presentation shows at Centrestage, featuring their spring/summer 2019 (SS19) collections from 13 local designer labels.
When: September 5–8
Where: The Hong Kong Convention and Exhibition Centre, 1 Harbour Road, Wan Chai, Hong Kong
How much: Free for trade buyers and registrants
For more details and information please call +852 1830 668, register here or visit their website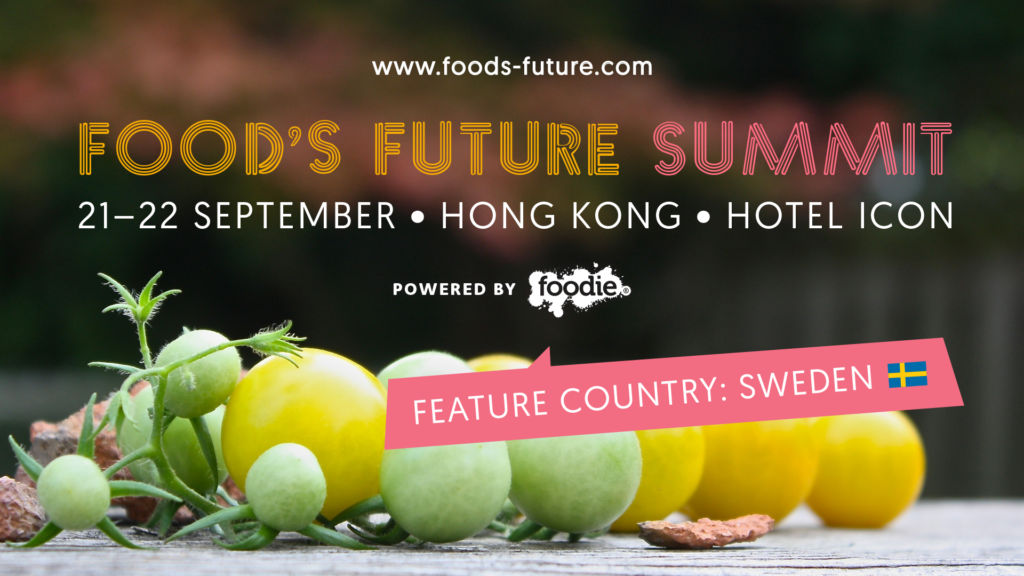 Food's Future Summit 2018
The award-winning Food's Future Summit 2018 by Foodie is returning to Hong Kong on September 21 and 22. Launched in 2017, the goal of the summit is to initiate change within the world of food by furthering ideas, knowledge, and connections across the full spectrum of the food space and the public. The Summit hopes to recognize future-forward innovations; champion individuals behind critical causes and empower consumers to make better-informed decisions about what they eat. This year Sweden is the featured country, and special speakers will be flown in to share their country's innovative approach to the future of food. There will also be interactive workshops and an exclusive marketplace!
When: 9:30am–7:00pm, Friday and Saturday, September 21–22
Where: Hotel Icon, 7 Science Museum Road, Tsim Sha Tsui, Kowloon, Hong Kong
How much: HKD $84.79–HKD $5,299.50 (early bird and premium supporter tickets available – special 10% discount code for Macau Lifestyle readers: MacauFoodie953)
For tickets click here, and for more details and information please visit Food's Future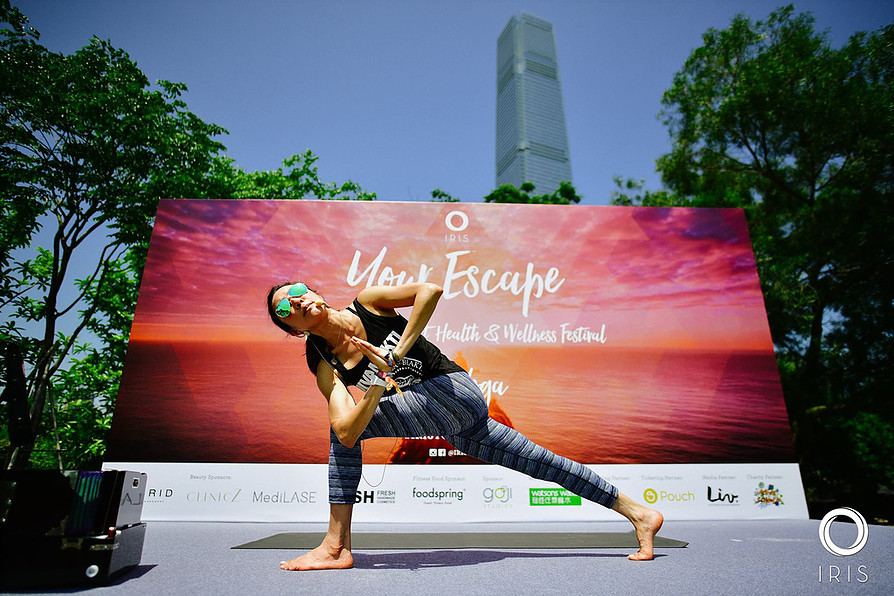 IRIS HONG KONG HEALTH & WELLNESS FESTIVAL
Don't miss Hong Kong's largest health festival presented by ManulifeMOVE this September, the IRIS Health and Wellness Festival. With an impressive list of outstanding instructors teaching more than 80 yoga, fitness, dance, martial arts, meditation classes and more at six stages over two days, this is the ultimate wellness event in the city. There will also be shopping and eating at IRIS's marketplace where 80 vendors including fitness wear, wellness products, and many more food booths to tempt your taste buds the healthy way.
When: September 22–23, 2018
Where: Central Harbourfront, Hong Kong
For more details, visit www.irishkg.com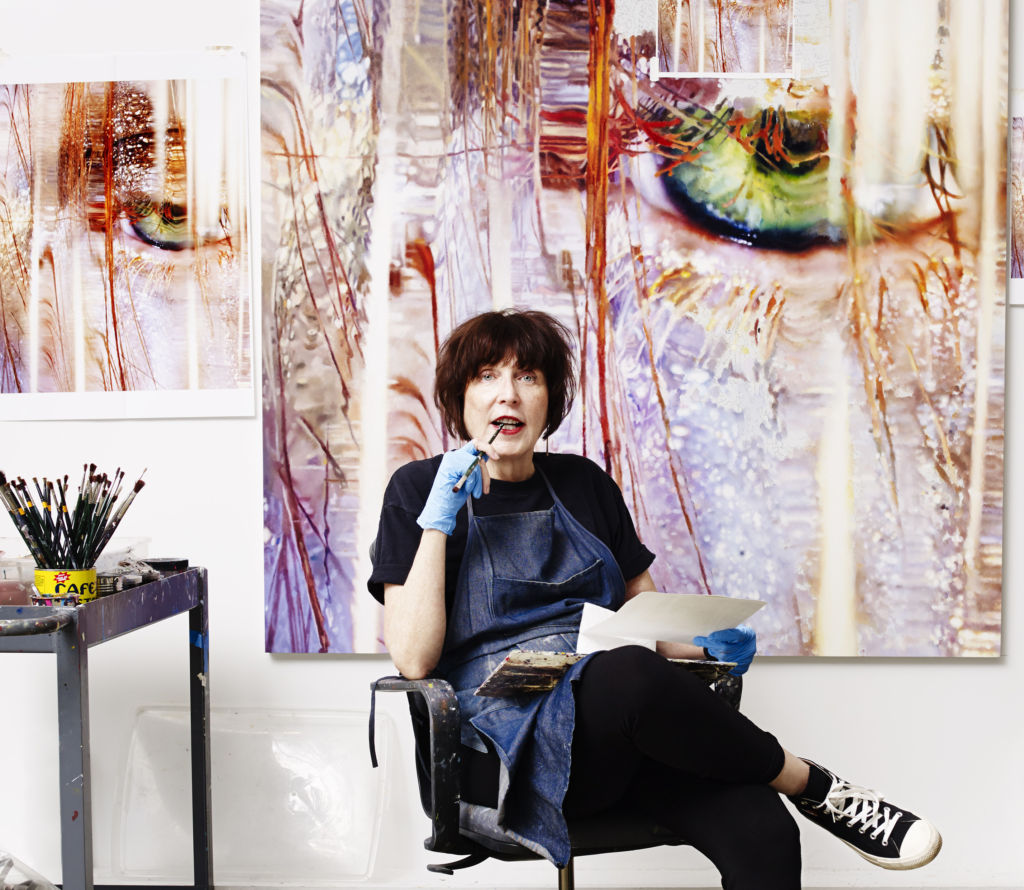 Lehmann Maupin Presents Marilyn Minter's First Ever Solo Exhibition in Hong Kong
Lehmann Maupin brings us Marilyn Minter's first exhibition in Hong Kong. The gallery will exhibit recent paintings and photographs by the New York-based artist. Since the 1980s, Minter has been at the forefront of the ongoing dialogue surrounding depictions of women in art and media with her raw, honest, and at times explicit paintings and photographs of women.
Minter gained notoriety during the 1990s, at the height of what was known as "the culture wars" in the United States, a period of extreme political correctness that led to art censorship. Steadfastly, Minter continued her work, going on to develop her signature style of hyperrealistic paintings, eventually earning institutional recognition and art critical praise for her artworks.
When: August 30–October 27, 2018
Where: Lehmann Maupin, 407 Pedder Building, 12 Pedder Street, Hong Kong
For more details, visit www.lehmannmaupin.com
Tags