Embrace the festive season with the fullness of your heart. Despite the difficulties that our city has faced the past few months, there are many things to be grateful for and to look forward to this joyous month of December. Put family first on your schedule and spend time with friends with our round-up of fun and creative events in the city that never sleeps.
(Featured image above)
Don't miss Disney's The Lion King as it premieres in Hong Kong on December 18 at AsiaWorld Expo Arena. Fans of this timeless Disney animation movie hit are able to see their beloved characters live in a musical performance to remember. The international tour of The Lion King celebrates the musical's 20th anniversary and it premiered in Manila in March 2018 then went to Singapore, South Korea and Taiwan. With a crew comprised of 19 nationalities, it is an international show, full of talent and memory.
Over 95 million people worldwide have witnessed the phenomenon of Disney's The Lion King and finally Hong Kong audiences can share the experience. It is performed in English with Chinese subtitles. The Lion King is a one-of-a-kind majestic production that has established a new level of artistry for musical theater from the staging, costumes, and choreography, which are reminiscent of the vast savannahs of Africa and its distinctive animal characters.
When: Wednesday, December 18, 2019
Where: AsiaWorld-Expo, Chek Lap Kok, Lantau, Hong Kong
How much: Starting from HKD $399
Tickets available from mid-May, 2019 onwards
Special VIP and Corporate Hospitality Packages are also available, so email [email protected] to know more
For more information, head to their official website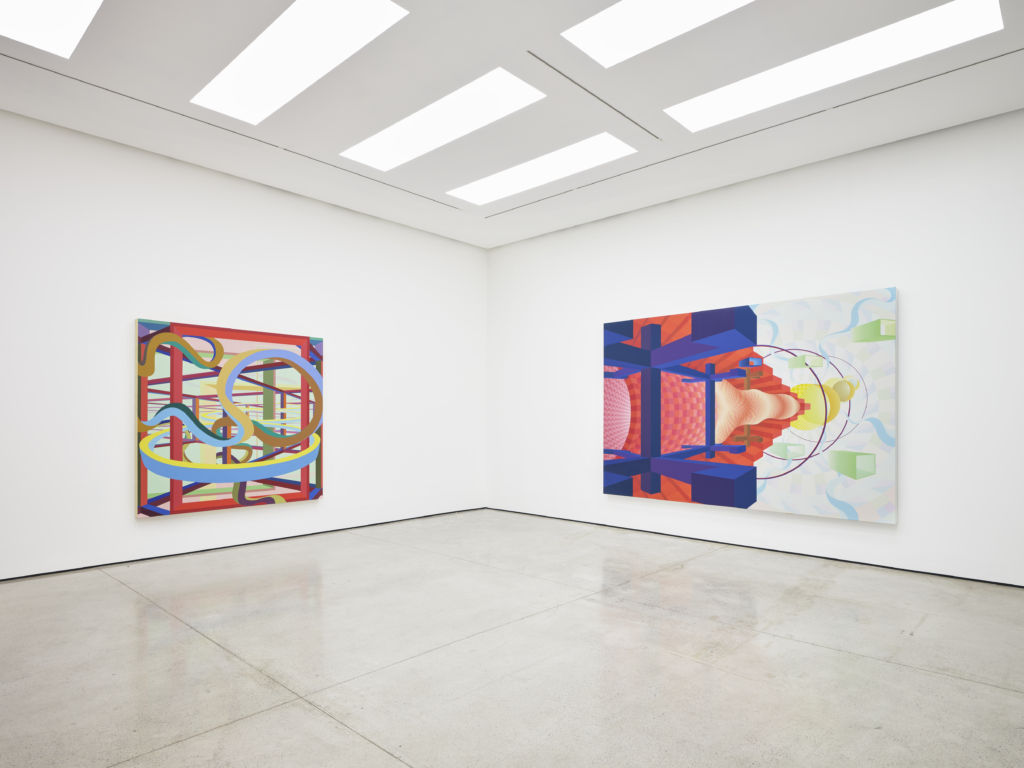 Al Held at White Cube Hong Kong
Reflect on the creative side of your life with a visit to White Cube this month. Discover the first exhibition of works by Al Held (1928–2005) in Hong Kong. One of America's foremost post-war painters, the exhibition features works drawn from across Held's long career, focusing on his Modernist roots and his sustained exploration of abstract painting. The talented artist was born in Brooklyn in 1928 and believed in the ability of abstraction to reach beyond our primary senses. He explored the access to what he saw as a "reality in which our five senses are of little use". He has often been linked with the Abstract Expressionists–although of a younger generation than Willem de Kooning and Jackson Pollock, his was a continuous search to expand the language of abstraction.
When: November 22, 2019–January 11, 2020
Where: White Cube, 50 Connaught Rd Central, Central, Hong Kong, +852 2592 2000
For more details, visit www.whitecubehongkong.com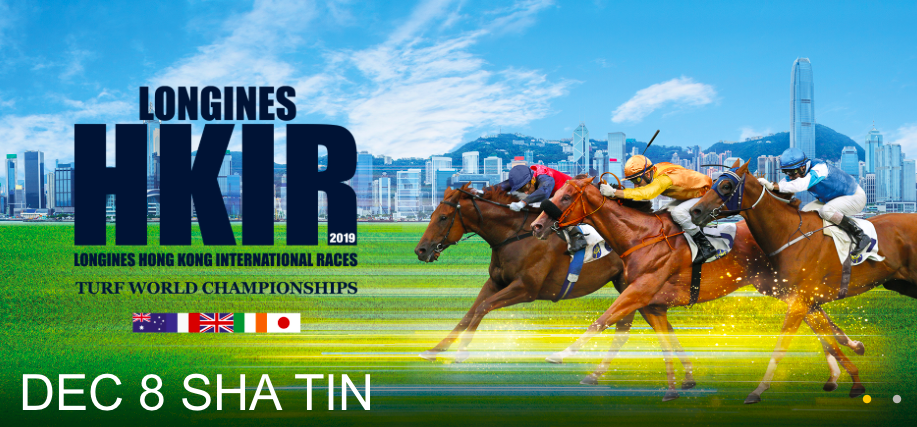 Hong Kong International Races
Gather your friends as global attention is focused on Sha Tin Racecourse on December 8. Leading horses, jockeys, trainers and owners from around the world are set to compete in a series of four G1 races–the Hong Kong Cup, Hong Kong Mile, Hong Kong Sprint and Hong Kong Vase. The prize money is a whopping HKD $93 million and fans coming to Sha Tin can witness truly world-class action on the course. Revelers can also enjoy an array of exceptional food and off-track entertainment.
When: December 8, 2019
Where: Sha Tin Racecourse
How much: Public enclosure HKD $10 (Tourists with valid travel document(s) are eligible for free admission to the public enclosure); Tourist Badge HKD $190 (with presentation of valid travel documents)
For more details, visit campaigns.hkjc.com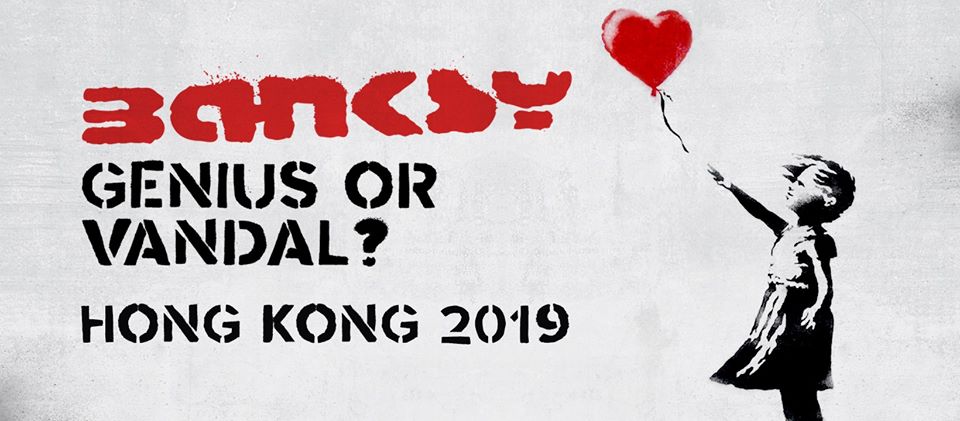 "Banksy: Genius or Vandal?" Exhibition in Hong Kong
"Banksy: Genius or Vandal?" brings us nearer to the controversial artistic world of one of the most influential creators of today. Explore an extraordinary exhibition that includes original works, sculptures, installations, videos and photographs. The pieces, from private international collections, are being shown in Hong Kong for the first time.
Banksy is a mysterious British artist whose true identity is still unknown. He is considered one of the leading representatives of contemporary Street Art. His work, which is often satirical, takes on universal subjects such as politics, culture or ethics. This exhibition, like most previous shows of Banksy's work, is not authorized by the artist, who seeks to protect his anonymity and independence from the system.
When: 20 December 20, 2019–March 1, 2020
Where: Portal 6311, 1/F, FTLife Tower, 18 Sheung Yuet Rd, Kowloon Bay, Hong Kong
How much: Standard tickets on weekdays are priced at HKD $180 online and HKD $200 at the door, Kids up to three years old, free admission.
For more details, visit www.banksyexhibitionhk.com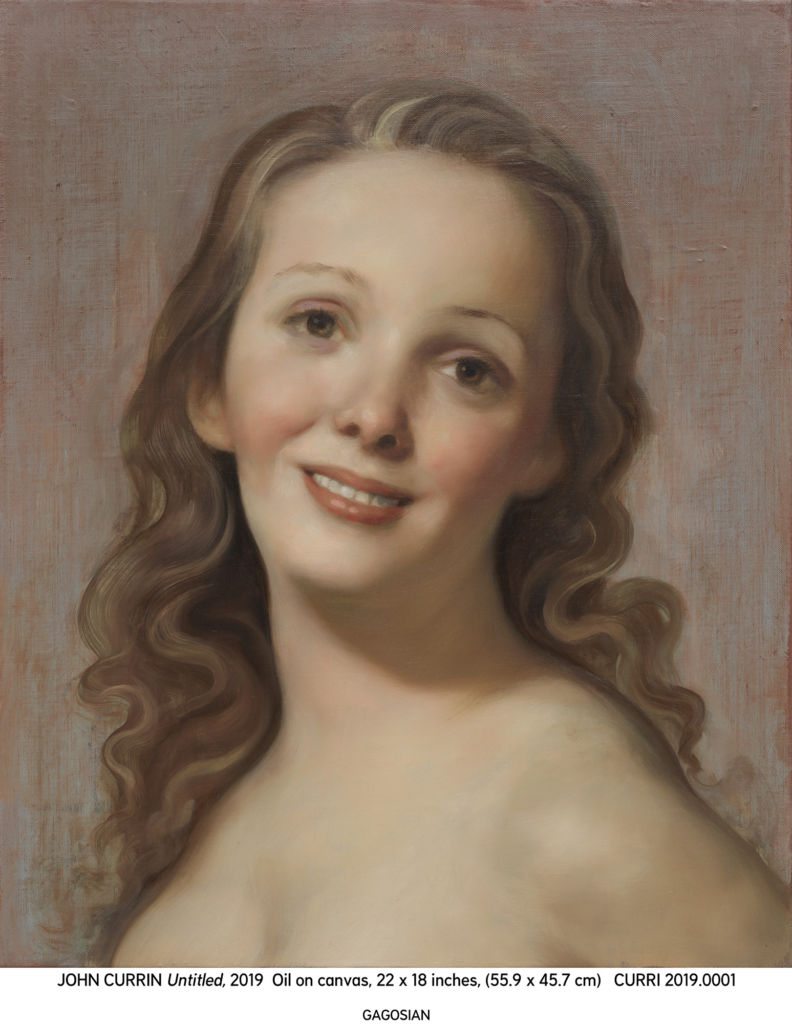 John Currin's first solo exhibition in Asia at Gagosian Hong Kong
Enjoy a day of art appreciation at Gagosian and discover John Currin's exhibition. This is his first solo exhibition in Hong Kong and actually, his first exhibition in Asia. Currin channels his prodigious painterly skills into idealized yet perverse images that both charm and challenge. He is a graduate student from Yale University in the 1980s. He began exploring themes of innocence, humor, and eroticism, creating highly mannerist images of horses and girls with feathered hair, large-headed caricatures, and portraits of individuals and couples made in a painterly language entirely his own. His detailed renderings of human flesh in sensuous, glowing brushwork has frequently prompted comparison to the Dutch masters including the celebrated Golden Age painter Cornelis van Haarlem, whose paintings were exhibited alongside Currin's at the Frans Hals Museum in the Netherlands in 2011.
When: November 26, 2019–February 29, 2020
Where: 7/F Pedder Building, 12 Pedder Street, Central, Hong Kong
For more details, visit www.gagoasian.com

A Disney Christmas
Head to the happiest place on earth with the whole family. Keep tradition alive with a Disney-style Christmas that promises to be a unique Christmas experience that the kids will never forget. Walk along the sparkling streets, gorgeous window displays, a grand Christmas tree, and even snow right here in Hong Kong! Hong Kong Disneyland Resort is the perfect place to spend your vacation and treat yourself. There is so much to do that there's never a boring moment. Immerse yourself in Christmas spirit with three days and two nights festive staycation at the resort with flexible rates and promotions.
When: November 14 2019–January 1, 2020
Where: Hong Kong Disneyland Resort
For more details, visit www.hongkongdisneyland.com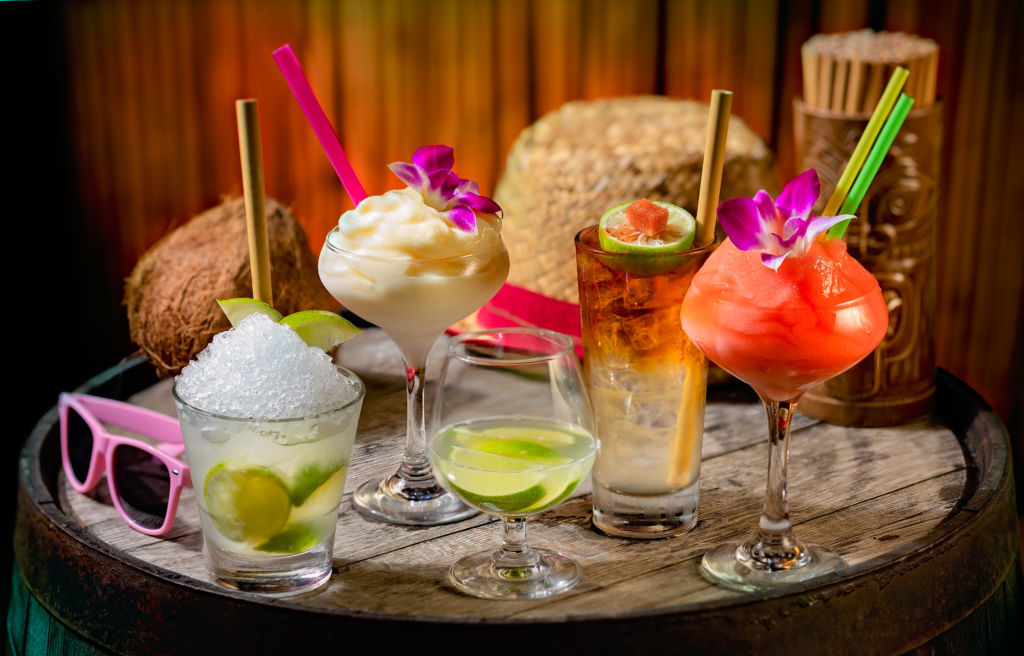 RUMS the WORD at HONI HONI TIKI COCKTAIL LOUNGE
Celebrate the festive season in style at Honi Honi Tiki Cocktail Lounge. It has one of the best happy hour promotions in the city from 4:00pm to 7:00pm. This month of December, every drink, including cocktails are priced only at HKD $50 until 8:00pm. Pick your tiki character and away you go! Tiki snacks, from poke to delicious sharing platters of dips and skewers are available on the menu priced per item. Share the holiday vibe with friends and colleagues at this cool watering hole. Embrace the party surrounded by 250 rums, delectable cocktails and exotic jungle rhythms giving you fun and fabulous memories before the year ends.
When: December 1–31, 2019
Where: Honi Honi Tiki Cocktail Lounge F, Somptueux Central, Wellington St, Central, Hong Kong
For more details contact +852 2353 0885, www.honihonibar.com
Tags