Step into the world of well-loved characters at the Warner Bros. Fun Zone at Studio City. The indoor haven for kids of all ages features multifunctional areas that cater to creative and interactive activities. With a theme centered around the values of play, explore and celebrate, the entertainment hub is located on level 3 with a 40,000 square feet of space for various things to do and experience.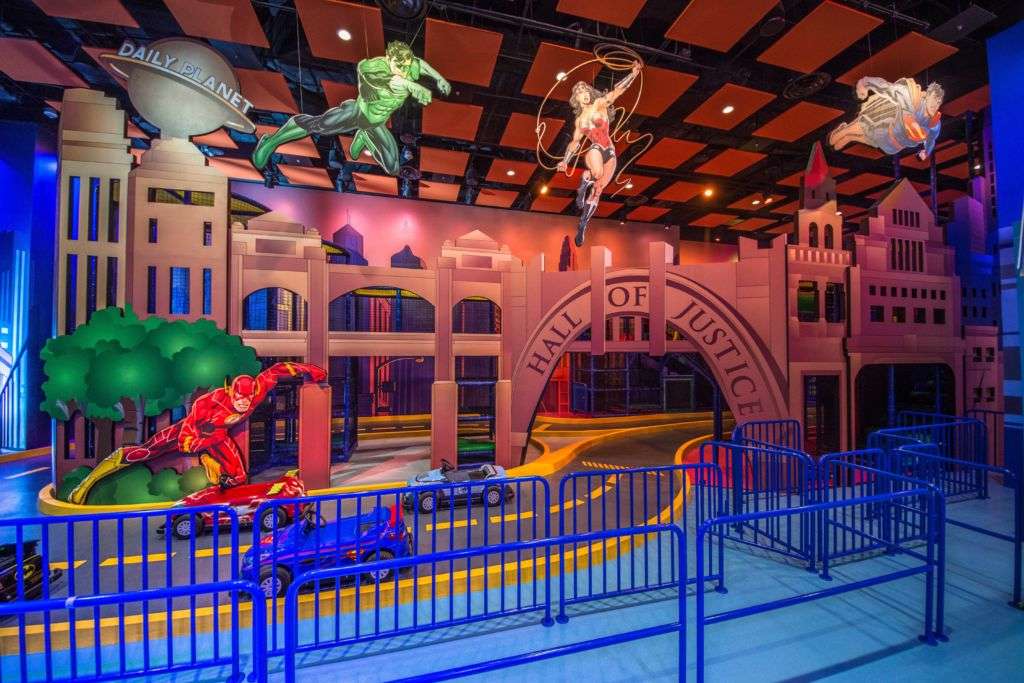 Start your journey with our guide to fun, because who doesn't want to be a superhero for a day?
Located all on the same floor, our favorite areas include the ACME Bounce-O-Matic that features an exciting series of short drops from dual jumping towers. This first test of courage will surely fire up the day for energetic little ones. Make your way to the DC Comics Super Hero Action Arena and explore the thrilling sets of the Justice League. Climb your way up and slide down navigating traps and ropes for a fun exercise.
Fancy a friendly racing competition? Head towards the DC Comics Super Hero Raceway for an exciting sports car contest. There are so many things to do and the fight against the bad guys doesn't stop there. Whether you have a little girl or boy (or even if it's mom and dad in tow), you can save the day by battling it out with evil villains at the Warner Bros. Hypercade. This fantastic and thrilling ride is an all-time favorite. For a lesson in perseverance and hard work, take them to the Sky High Scramble where a one-of-a-kind climbing experience awaits.
The smaller ones aren't left out at the Tom and Jerry Picnic Playground. We love the drawing area where you can create and color your favorite cartoon characters. The super cool playground and huge screen keep the entertainment going and are incredibly effective ways to keep the kids occupied. Play with sandcastles and stimulate the senses with the sandbox located across the picnic playground. Sample the interactive games at the Warner Bros. KidQuest. It will keep their brains active with a variety of challenges.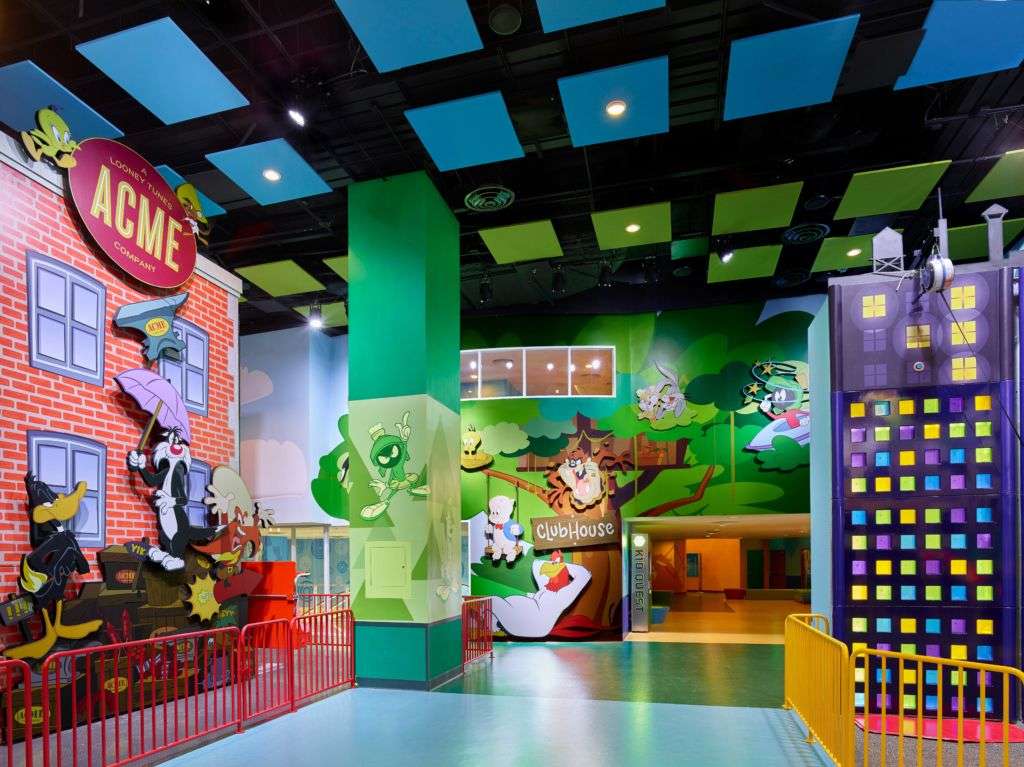 What makes a day special? Fun with friends and family, of course! Celebrate the most important day of your little one with their favorite characters. The Warner Bros. Fun Zone is the perfect play to enjoy delicious food with excitement all around. There's even a cartoon club to watch heroic adventures in between playtime. The Birthday Factory always ensures a spectacular party for the birthday boy or girl. Cap off the exciting day at The Watchtower where Justice League's ultra high-tech armory broadcasts birthday announcements.
Don't forget to visit The Warner Bros. Studio Store where you can collect cool merchandise of your favorite heroes and characters from DC Comics, Looney Tunes and Hanna-Barbera. The standard admission fee is MOP $200 for one adult and one child for the first two hours. Macau residents are entitled to a price of MOP $85 per adult/child. All children under 8 years old must be accompanied by an adult of 18 years or older at all times; admission fee is required for both.
Warner Bros. Fun Zone Studio City Level 3, Estrada do Istmo, Cotai, +853 8868 6767,
Tags
Related Posts