Born and raised in Macau, Florita Alves is a fully pledged Macanese. Titled as the true ambassador of Macanese cuisine she has traveled to many countries promoting the gastronomy of Macau as well as the Michelin star A.Wong in London. Since then she has been playing a big role in the community helping citizens understand the authenticity of our city's cookery.
What sparked your interest in Macanese cuisine?
Macau in the past was nothing like what it is in these days, it was a Mediterranean city with limited resources. At a young age, I always helped my grandmother with housework and shopping. With limited activities in my past time observing the people in the market and their eating habits caught my attention. But after I got married is where the real spark began, my husband's helper was a very great cook and my inlaws had a very extensive social life so I had the privileged to taste authentic Macanese cuisine. And since then it has become a really big part of my life.
How will you describe the Macanese cuisine in three words?
Tasty, homely and nostalgic….
You are known as the true ambassador of the Macanese cuisine. How does that feel?
I actually don't consider myself an ambassador, in fact, it never occurred to me ever that I had such a title. I'm just contributing my part as a Macanese in preserving its culture as a cuisine. Encouraging and also helping others as well to do their part.
Which according to you is the most popular Macanese dish today? Why?
I would say it is the minchi rice a very easy dish to prepare and you can find the main ingredients such as minced beef or pork, eggs, potatoes, onions and oyster sauce in any supermarket or grocery store. It is a simple dish but how it's made and cooked brings out an interesting part of our culinary tradition.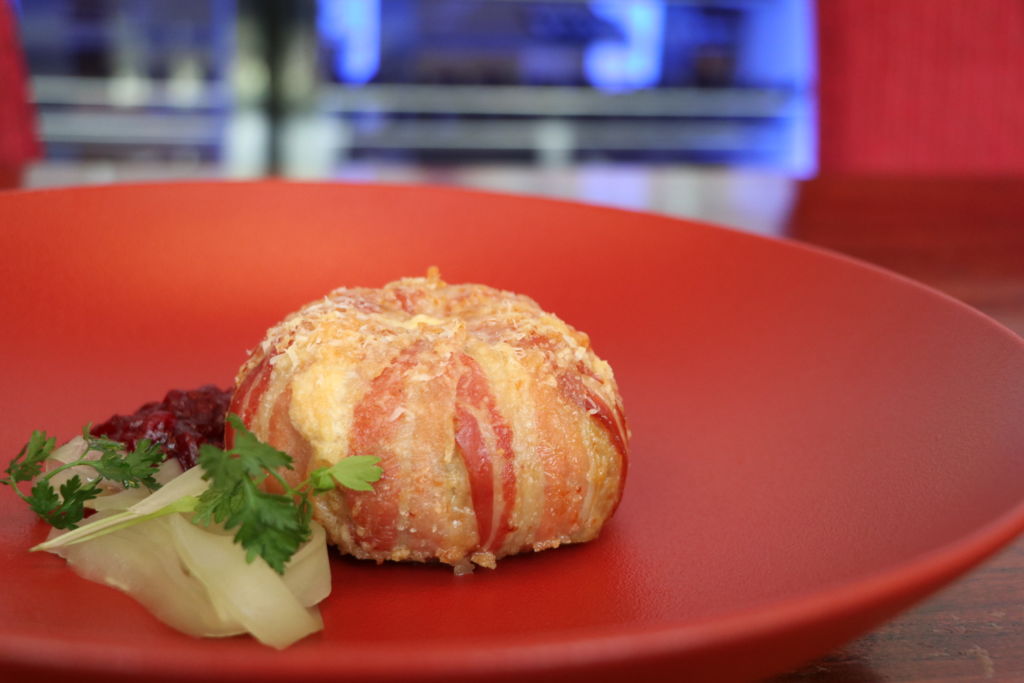 What type of ingredients aside from seasonings can be found in most of the Macanese dishes?
I would have to say some of the Indian spices, such as turmeric has a big influence up until this day in Macanese cuisine. Tamarind, star anise, ginger and soy sauce from the Chinese side and the most important seasoning is sugar. Because for me sugar just brings it all together.
Have you ever thought of perhaps writing a cookbook to pass on to the next generation?
Yes, indeed. I already have a completion of my own recipe cookbook, but unfortunately, due to personal reasons, I do not have the opportunity to publish it yet. But hopefully, in the future, I may be able to fulfill this dream.
Will we be seeing a restaurant managed by you in the future?
At the moment I am assisting some people in running their restaurants to use another approach to the art of gastronomy. It is not just limited to Macanese cuisine. I would rather be involved in the culinary industry playing a more active role to realize my potential as a hotelier or a chef.
Also read: A Magical Macanese Menu at La Famiglia by Chef Florita Alves
---
Check out Florita Alves' Facebook page or visit the Institute for Tourism Studies for more.
Tags
Related Posts