One of our favorite parts of the Mid-Autumn festival is definitely the mooncakes. One of the most important festivals celebrated in Macau, the full moon shines the brightest and roundest on Mid-Autumn Festival. It has become a meaningful celebration of families and the mooncake symbolizes union and harmony. Find out where to get the tastiest mooncake treats for your loved ones or gifts for friends this festive season.
Grand Lisboa
(Featured image above)
Hotel Lisboa and Grand Lisboa Hotel are proud to present their 100% homemade mooncakes this year. Each type of mooncake is packaged in a unique recyclable tin pairing it with the exclusive handbag designed with sustainability thoughts.
Indulge in four delectable flavors—"egg yolk mooncake with green lotus seed paste", "egg yolk mooncake with lotus seed paste", "mooncake with mixed nuts, conpoy and Yunnan ham" and "egg yolk mooncake with winter melon and coconut". The flavors cater to a variety of tastes. Mooncake vouchers are available from August 18 to September 30 and guests can enjoy a 20% discount by cash or credit card payment at a discounted price of MOP $270 per tin, originally priced at MOP $338 each.
Grand Lisboa Avenida de Lisboa, Macau, +853 2828 3838, www.grandlisboa.com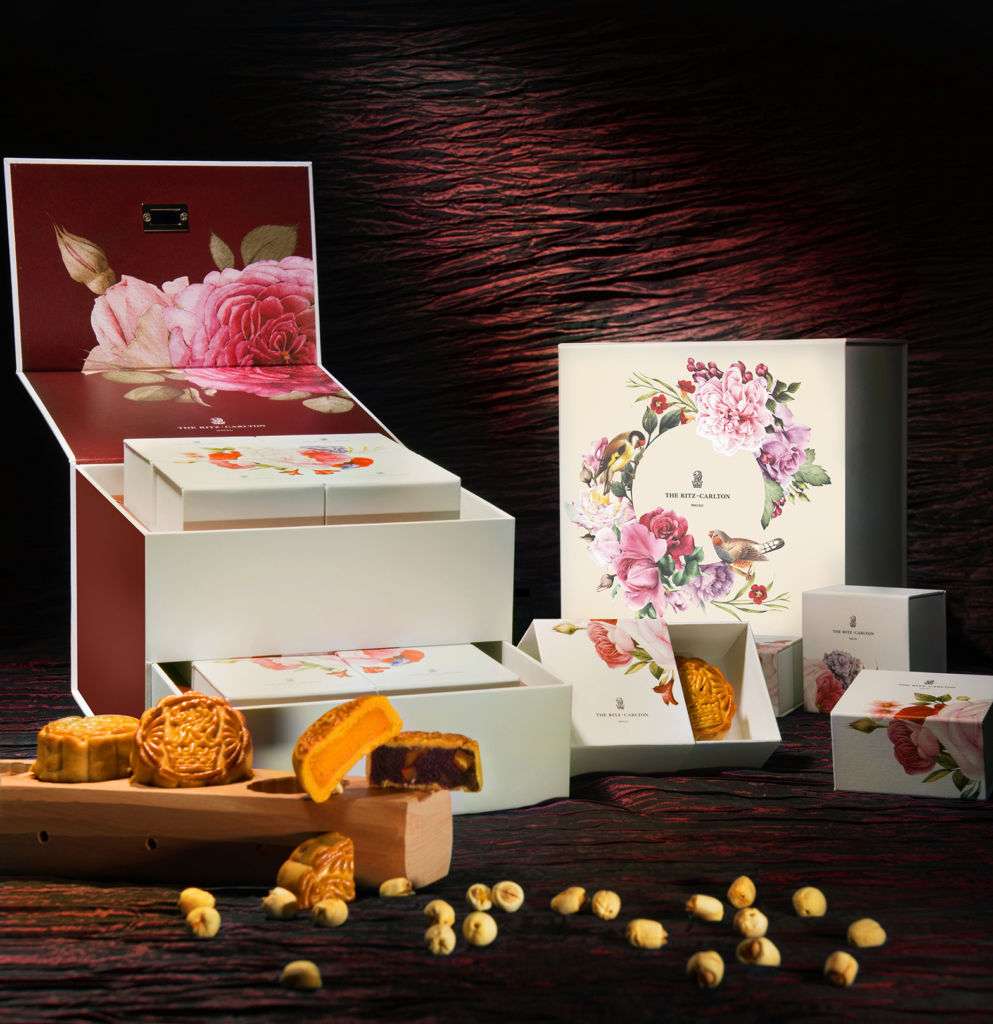 The Ritz-Carlton
The Ritz-Carlton, Macau has curated an Autumn Moon Treasure Box, featuring mooncakes in exquisite flavors. Recognized at the highest level for its fine craftsmanship and culinary excellence, Lai Heen at The Ritz-Carlton, Macau has created delightful mooncakes including "mini egg custard mooncake" and "mini purple sweet potato mooncake with chestnut", both expertly created to establish a perfect balance of smooth, delectable textured filling in a light and delicate pastry. Priced at MOP $588 per set of eight pieces of mooncakes and available until October 4, 2017.
The Ritz-Carlton Galaxy Macau, Estrada da Baia da Nossa Senhora da Esperanca, Cotai, +853 8886 6868, www.ritzcarlton.com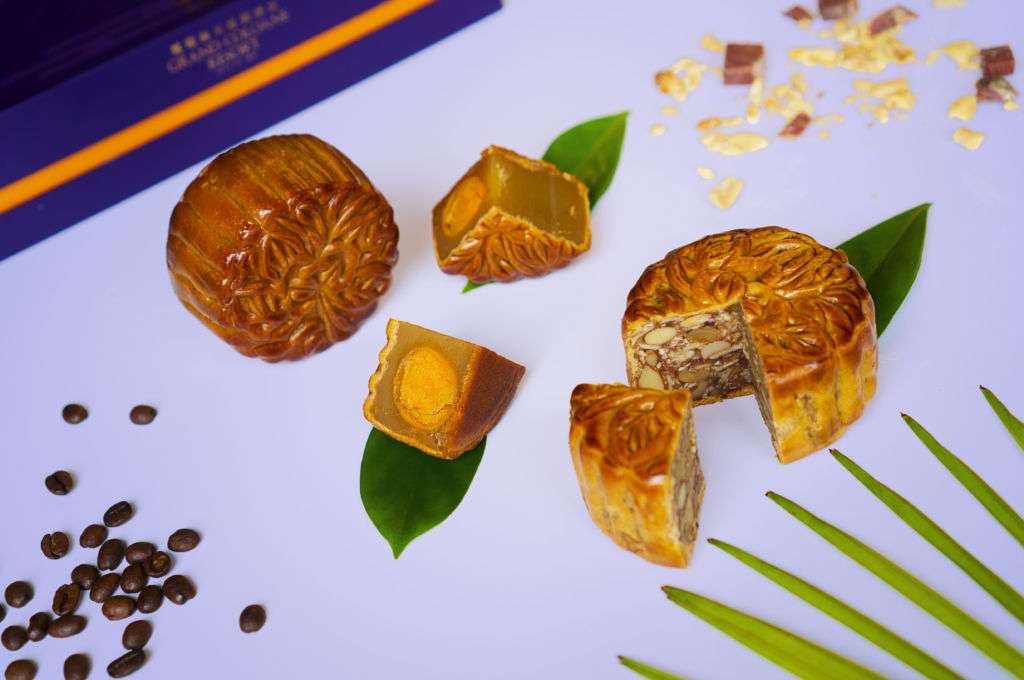 Grand Coloane Resort
To celebrate the Mid-Autumn Festival, Grand Coloane Resort offers a delectable selection of traditional baked mooncakes, making a thoughtful gift for your beloved family and friends, as well as business associates. Available are two intricate flavors of white lotus seed paste and double egg yolks, and Chinese ham, assorted nuts, and egg yolk. In keeping with the hotel's tradition of creating unique varieties, mooncakes with coffee paste and double egg yolk, a new flavor last year, are coming back this year. Each box is priced at MOP $388.
Inspired by the custom of the mid-autumn festival in Macau, the design of the mooncake box reflects a sense of tradition but also features local and festive elements. Using purple as a symbol of Kwun Hoi Heen, the design showcases elegance and modernity. These irresistible mooncakes are available at Kwun Hoi Heen Chinese Restaurant until October 4.
Grand Coloane Resort 1918 Estrada de Hac Sa, Coloane, +853 8899 1320, www.grandcoloane.com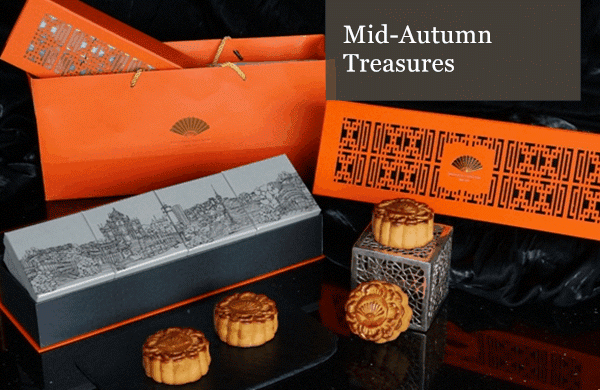 Mandarin Oriental
Mandarin Oriental Macau's fantastic culinary team have used time-honored recipes to create special mooncakes for the celebration of Mid-Autumn Festival. They are presented in an elegant gift box highlighting the exquisite artwork within by Leong Ieng Wai featuring Macau's skyline. The best part is, the Fu Hong Society of Macau will benefit from the purchase of each box. Each box of four mooncakes is priced at MOP $380. The flavors are: double egg yolk with silver lotus paste, red bean paste with double egg yolk, pandan paste with double egg yolk, and five kernel with Yunnan ham. The mooncakes and hampers are available for collection from now until 4 October between 11am and 8pm. A complimentary mooncake box sleeve with a company logo is available for orders of 50 boxes or more.
Mandarin Oriental 945 Avenida Dr. Sun Yat Sen, Nape, Macau, +853 8805 8888945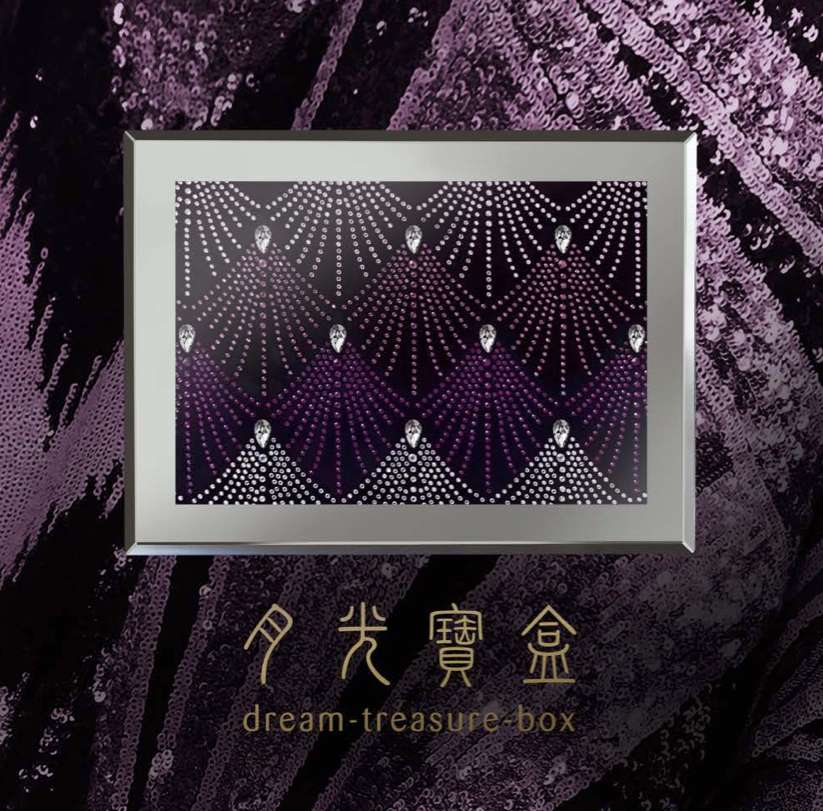 Grand Hyatt
Encased in a special "dream treasure box", Grand Hyatt offers the ultimate unique gift for the Mid-Autumn Festival. This season's design has been elevated by the inclusion of dazzling LEDs on the top, sides, and inside the box that gives off a beautiful glow of a full moon in the darkness. The illuminating effect also means the box can be used as an actual lantern and will be treasured long after the celebration has passed.
Adding another twist to the occasion, instead of traditional mooncakes, the hotel's pastry chef has created a series of jelly mooncakes. With the intensely rich taste of the osmanthus, together with mandarin, peach and sweet pear, the translucent cakes allow the light of the LEDs to radiate through, revealing the glowing treasure inside.
The 'Dream Treasure Box' is available for presale at the Lobby Boutique and can be picked up until October 4, 2017. Each box is priced at MOP $539.
Grand Hyatt City of Dreams, Estrada do Istmo, Cotai, +853 8868 1908
Share
Tags
Related Posts