A travel holiday is never complete without a souvenir! You will definitely want to keep something that reminds you of your trip to Macau. And there are just so many to choose from. Don't fall prey to overpriced knick-knacks and follow our guide on where to go for the perfect presents for family and friends.
Senado Square
(Featured image above)
Don't get lost in the labyrinth that is Senado Square. The bustling area is always filled with tourists so expect a huge crowd any time of the day. Now, just as you see the water fountain in the middle of the square, on your left is a small road that leads to a line-up of local vendors. You'll think that it's too early to buy souvenirs but trust us, it will get pricier as you walk your way to the Ruins of St. Paul's where the majority of tourists tend to buy. Now, what do you usually get as souvenirs? T-shirts with Macau landmarks at MOP $20 to MOP $25 is not bad at all. Grab some key chains and refrigerator magnets on the way for sets of fives or tens. They are easy to give away and not too bulky in your luggage.
As you head straight for the Mount Fortress or Macao Museum, you'll pass by beauty shops such as Nature Republic, Innisfree, Tony Moly, Etude and more. Watch out for good deals for face masks or lip balms and hand lotions. They're wonderful presents to give to friends and very practical. You'll eventually arrive at the busy street just as you see the Ruins of St. Paul's, sample sweets and treats on offer before buying at shops like Koi Kei Bakery or Choi Heung Yuen. The pork and beef jerkies are prominent snacks and bites in the special administrative region.
Senado Square Largo de Senado, Macau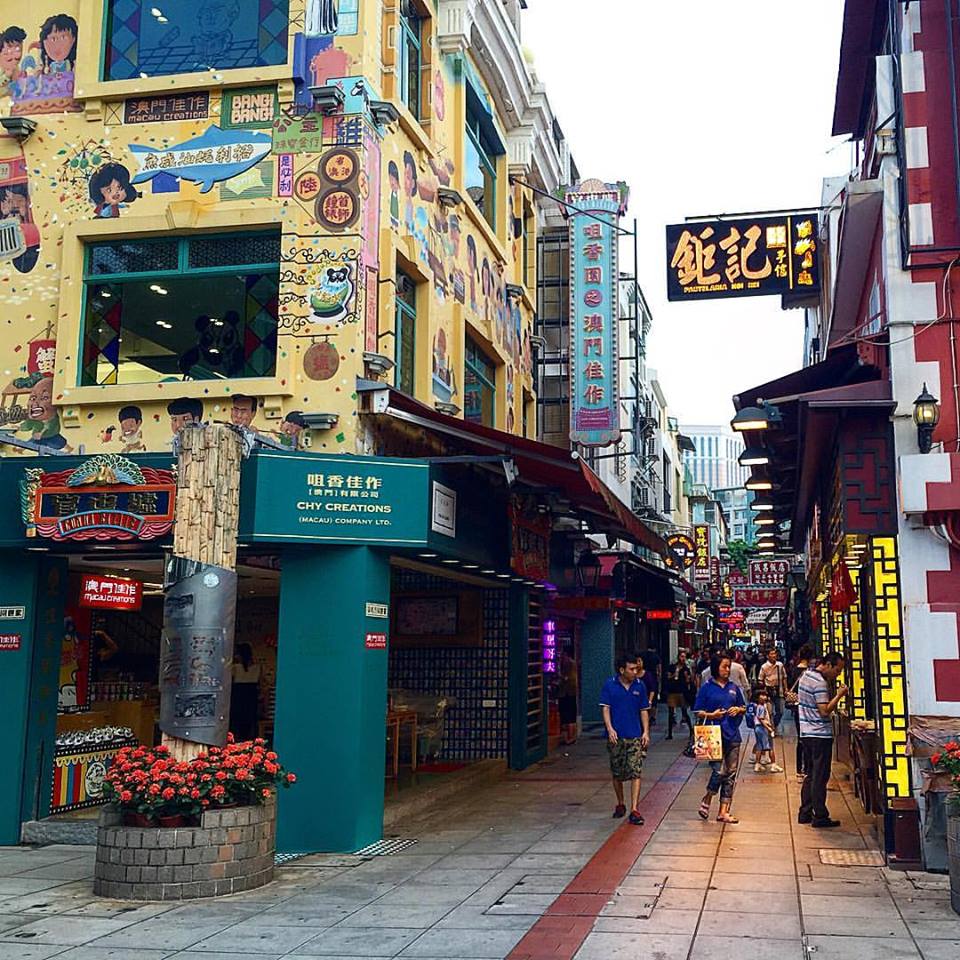 Taipa Village
Taipa Village is close to the Cotai strip and yet remains a charming neighborhood that retains the nostalgic and historical feel of the city. Stroll and browse through the cozy shops that offer an authentic connection to Macau, such as local bakeries selling the city's famous almond cookies and peanut candies. There are boutique stores that also offer accessories, digital products, fashion, and homeware. Taipa Village is home to dynamic young entrepreneurs promoting traditional small enterprises. Stop by The Quarter Square Gallery and the Taipa Village Art Space for beautiful pieces to bring home with you. The famous Lord Stow's Bakery is also situated in the Rua do Cunha street—grab some egg tarts and biscuits to take with you as presents for your office mates.
Taipa Village Rua do Cunha, Macau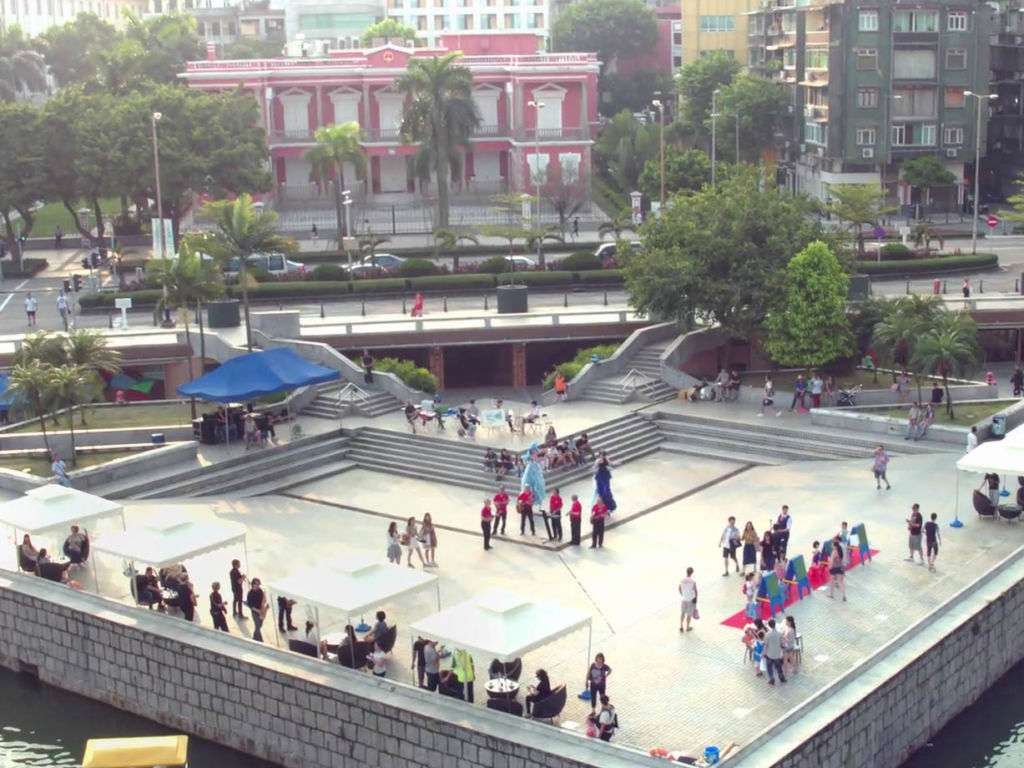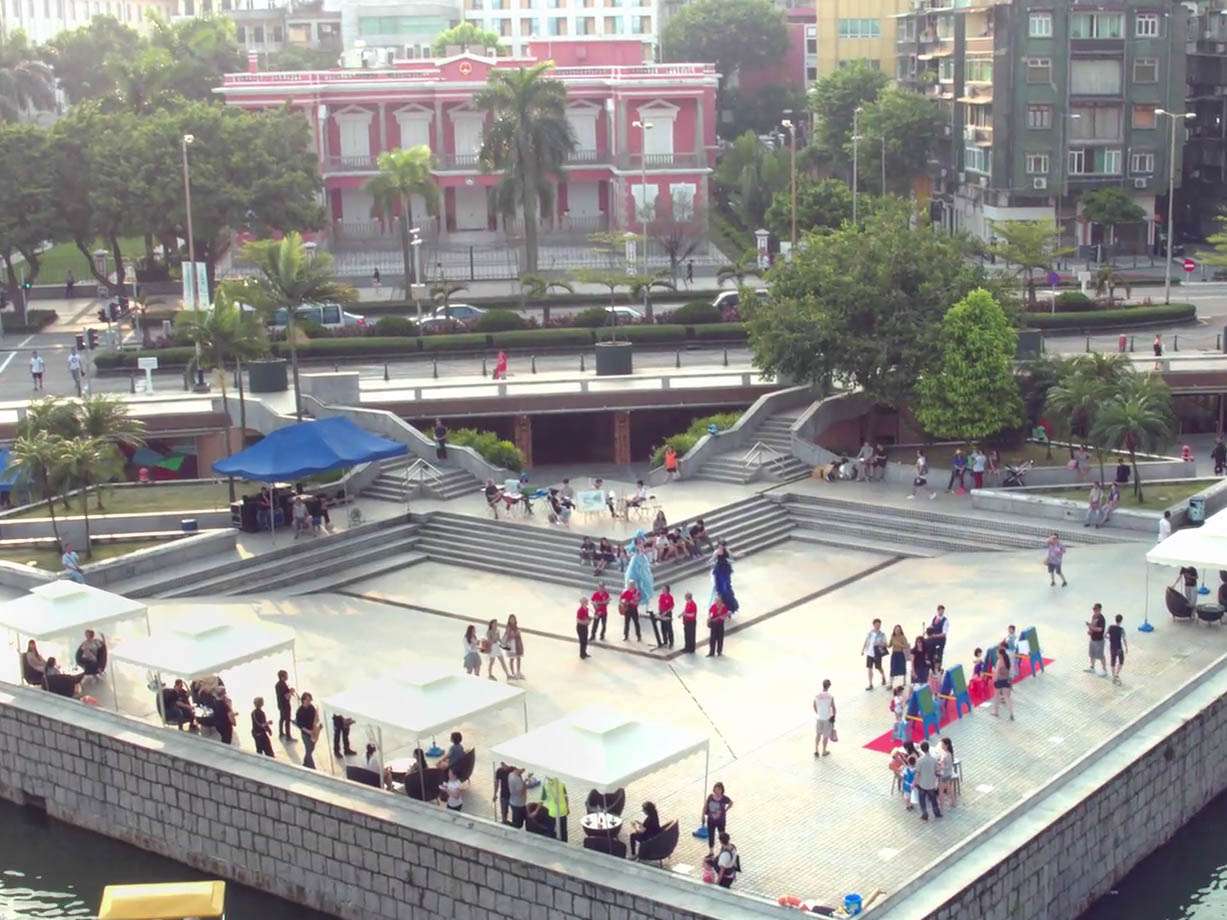 Anim' Arte Nam Van
Anim'Arte Nam Van is a favorite family attraction for good reason. Located in the heart of the Nam Van Lake water-front along the Praia Grande promenade, it is home to an arts pavilion, IFT Café, graffiti display area, cultural and creative shops, and much more. If you're visiting on a weekend, there is an outdoor craft market and laser projection at Nam Van Lake, making your shopping spree even more memorable. Not only will you have an extraordinary experience, you will be supporting local creatives by purchasing their products.
Anim'Arte Nam Van 744B Avenida Panoramica do Lago Nam Van, Macau
Something for the Kids 
Finding a souvenir for the little ones that is both fun and entertaining and actually relates to the place you're visiting is not always easy. Little Explorers of Macau is an activity book that goes through Macau and its history with 88 stickers and lots of games. The activity book is available for purchase in several shops and bookstores throughout Macau, including the Portuguese Bookstore and Jubilo 31 Books. It's also possible to order Little Explorers of Macau via the publisher's Facebook page. This activity book makes for an awesome souvenir from Macau.
Mandarina Books [email protected] +853 6280 3442, www.facebook.com/mandarinabooks
Top Tip for the Thrifty Traveler
Find the nearest San Miu supermarket on google maps. This is a popular supermarket chain with outlets around the city. Here you'll find local biscuits, treats, and candies in different varieties and flavors all without the tourist mark-up for prices. Look for the pastry section and grab some almond cookies in a jar that's priced at MOP $15. That's a huge difference from the ones at the tourist spots!
Tags
Related Posts