DFS Group (DFS) is one of the world's leading travel retailers of luxury items. Recently, they hosted the largest and most spectacular "Masters of Time X" exhibition in commemoration of the event's milestone tenth anniversary. The exhibition was held at T Galleria by DFS, in partnership with Shoppes at Four Seasons Macau. The exhibition featured a collection of timepieces that highlighted craftmanship, design and innovation. Macau Lifestyle had the unique opportunity to sit down with one of the exhibition's ambassadors, Phillip Lim, cutting-edge fashion designer who flew in from New York to share his professional tips on how to style wardrobe classics with fine jewelry and timepieces.
When was the moment you realized you are a successful designer? Has anything changed?
I don't think you ever realise that. What we do as designers is always chasing the next thing and we are always so self-critical. Like oh that was not good enough so it wasn't truly successful. And I think there is a beauty in that—it keeps you going because it's your motivation. I truly hope I'll never say that I am successful because that's would mean becoming stagnant.
What is your role as the ambassador for DFS Masters of Time 10th anniversary? How did the journey begin?
I love timepieces and jewellery along with collecting them. It was a great opportunity to come to Macau for the first time with DFS and partake in this grand event and see how fashion, jewellery and timepieces collide.
It happened spontaneously. I was in the middle of wrapping up my pre-collections and then the opportunity came along. I was so excited to join!
Your brand's name includes the number 3.1 which was your age when it was founded, carrying this symbol of time. What does time mean you design-wise?
To put it very simply, it takes time to make something well, it takes time to develop your skill, it takes time to have a point of view and establish your language. To me, to do anything proper takes time and to create things that are classic and timeless goes hand in hand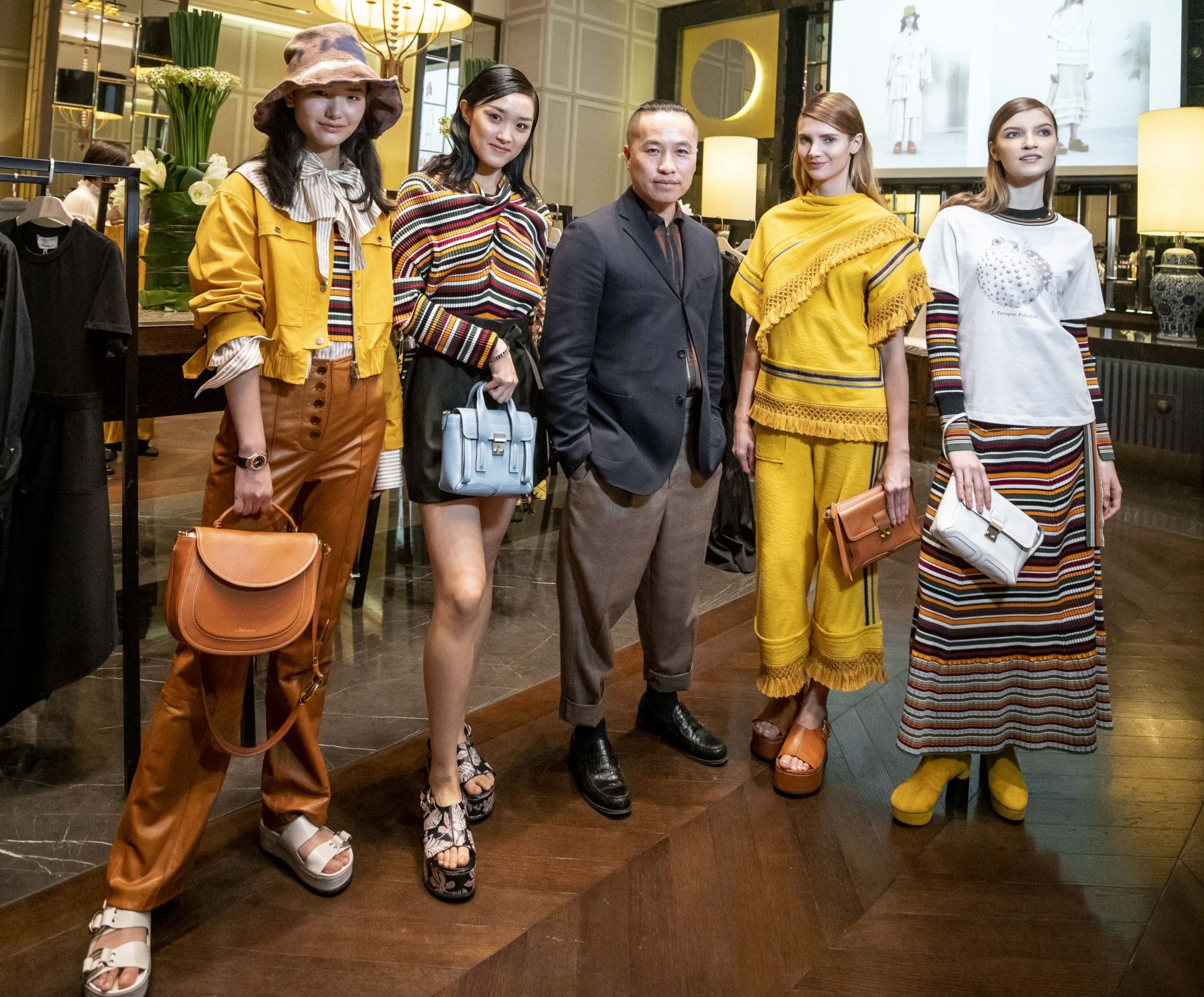 Why do you think a timepiece is an important collectors item?
I am not a collector in the classical sense. For me, I buy timepieces at certain moments of my journey to signify a coming of age or time stamps of my accomplishments. After a few years and you look back, you'll have this collection of beautiful pieces for you to look at and they'll tell you stories.
How do you find a timepiece to complement or complete a look?
When I wear watches with an outfit or when I style people, if the clothes are formal, I will pair the look with a more casual watch so it won't look too one-sided. If you are wearing more of a casual lounge wear it's nice to display something beautiful with that and I try to play with opposites. You don't want to show off but it's more about exuding confidence.
Do you see people dressing differently in the East compared to the West?
With modern technology, we are all global citizens. Someone in the East knows what's happening in the West. The difference is cultural sensitivity—the things that might be very sensitive in the East may not be known of in the West. With technology and social media, we see each other all over the world and this inspiration gets spread out and people get influenced by each other. While visiting other places, people pick up ideas and inspiration and take them further; this is what makes the world more beautiful!
Being of a Chinese descent, how do you identify yourself with China? What character or habit of superstitious of yours is Chinese?
Racially I am Chinese, with my roots coming from Southern China but I grew up in California. When I walk into a home I take off my shoes and this never changes because it really comes from your upbringing, your parents and cultural nuances. It's about how your pay respect to elders, the volume of your voice, the humility. And when I think about the work, it's about things like work ethics, being less showy.
And, of course, I always pay attention to number eight, even if I don't really gamble.
What's hot this season? Tell us about your recent pre spring collection.
We are now showing our pre spring, resort collection and the concept is to "take time off". In this day and age we are so busy and true luxury is to take time for yourself. What you are seeing in this collection is an homage to global citizens travelling around the world and taking time for themselves. With the amazing technology of today, we are connected and thus, work all the time. The danger is that you never stop!
What are the three wardrobe items every woman should own?
A beautiful coat, blazer with a suit and a nice watch. It's really beautiful to see a woman with a masculine watch! It is sexy and shows that she is confident. Lastly, of course a simple black dress.
We love the fact that your father was a professional poker player, this is so relevant to Macau! Do you have any connection to Macau? Have you been here before?
This is my first time in Macau, but everything is so familiar to me here. I grew up in a traditional Chinese family so all the nuances are similar and it is so natural to me.
Macau, Hong Kong and south of China is known for humid and often hot weather. Do you have any tips on how to stay stylish and look good with this weather?
The key is to embrace it and not to fight it. You can't really fight mother nature. If it is humid and your skin glows just work that angle, it's the best.
We are proud to have our own Sands Macao Fashion Week. Will we be seeing you participating soon?
Absolutely, I would love to! It is exciting to be here in Macau, the world is a global stage now. I wouldn't have imagined myself here five years ago and now, through social media everything is falling into place. We are building communities through different disciplines and different facets of aesthetics. I have plans for work in China and I am excited to be back soon!
---
Visit www.dfs.com to shop Phillip Lim's latest collection.
Visit www.31philliplim.com to learn more about 3.1 Phillip Lim brand and follow Phillip Lim on his Instagram at @31philliplim
---
The Masters of Time X collection will remain on display at T Galleria by DFS at Four Seasons Hotel Macao, Cotai Strip until February 28, 2019.
When: December 7, 2018–February 28, 2019
Where: T Galleria by DFS, Shoppes at Four Seasons Hotel Macao, Cotai Strip, Estrada da Baía de Nossa Senhora da Esperança, Taipa
How much: Free admission
For more information, visit the event's official website
Tags
Related Posts