Grand Prix Macau 2019 kicks off on November 14. Hands down, this is one of the most important and anticipated sports events in town that gathers fans not only in Macau but from abroad as well. We talked with Derek Sheils and Brian McCormack, two Irish motorcyclists sponsored by The Roadhouse Macau, about their achievements and expectations for the upcoming Grand Prix.
About Macau Grand Prix
This year marks the 66th anniversary of Macau Grand Prix, the only street circuit race in which both cars and motorcycles can compete. What started as a local club race, has turned into a Formula Three motor race and has become one of the most demanding circuits in the world. Some of the world's most famous Formula One drivers have participated in Macau Grand Prix–among them are Michael Schumacher, Lucas di Grassi, and Felix Rosenqvist. 
Thursday and Friday are set for the qualifying and practice races. The highlights of Grand Prix are Macau Formula 3 Grand Prix on Sunday and the Macau Motorcycle Grand Prix on Saturday. The Saturday motor race is a spectacular event with participants of Britain's well-known races such as the Isle of Man TT, one of the most dangerous races in the world. Both Derek and Brian participated in the legendary race–with Brian becoming the fastest Irish rider in its history. Now, they are about to challenge themselves on the Guia Circuit! 
How did you get into racing? 
Derek: I got into racing motorcycles through a neighbor who had them. I used to give him a hand working on the bikes in my spare time. After I helped him for a few months, he asked me if I would like to take one of the bikes for a spin on the track and I jumped at the chance.
Brian: I have been around bikes since my childhood. First, I just observed. When I got older, I started helping my sister's boyfriend, a top Irish rider at the time. Once I was old enough, I finally got my first MX bike.
What was the most memorable race in your career so far? 
Derek: It's hard to pinpoint my most memorable race as there have been so many that were really enjoyable from my point of view. Some of the races in Ireland have been fantastic with three of us fighting to the win with passes going on at nearly every corner. I think the Tandragee 100 (Tandragee 100 Irish National Motorcycle Road Races 2019, Northern Ireland) this year was a good example of that.
Brian: I'd say winning my first national championship in Bishopscourt 2008 (the British Isles Bishopscourt Racing Circuit) and 2018 Senior TT (The Isle of Man TT).
Looking back at 2019, would you say it was a good year career-wise? What were your biggest achievements? 
Derek: In general, 2019 was a good year for me results-wise. We had strong finishes in the top five in both the Ulster GP and North West 200 and 11th on the Roadhouse Macau Racing R6 at the TT.
I also had many wins on the Irish Roads and won the superbike road race championship and finished second at the Classic TT on the Greenall Racing superbike.
Brian: Great year for me and my own team ON1 racing with becoming the fastest Irish rider at TT and finishing in top 10 consistently.
Wow, congratulations! What are your expectations and goals for the upcoming Macau Moto GP race? 
Derek: My goals for Macau are to be in the top five or six. We are going on a bike we have never run there so we have not got any data. But hopefully, we can get on track and find a nice setting with the bike to fine-tune early.
Brian: After a great year at international roads, I'm looking to finish the season strong with top 10 or close to top five at Macau GP to put on a good show for my sponsor The Roadhouse Macau.
Tell us about your work with The Roadhouse Macau. How did this sponsorship affect your career?  
Derek: It was fantastic to be involved with The Roadhouse Macau. One of their owners is from the same city in Ireland like me so it was great to collaborate. The Roadhouse Macau team is very enthusiastic and helped greatly with my season.
Brian: Being sponsored and supported by The Roadhouse Macau is huge for a small team like mine. Also, it means that in the last two years, I could build on my own southern Irish based team and get the results we have. It would not have been possible without the help of the iconic establishment.
What do you like doing in your free time? Do you think you'll have some in Macau? If so, any places you'd like to visit in town? 
Derek: I don't really get a whole pile of free time with working and racing. Although I do a lot of mountain biking using that as training for the racing bikes which I enjoy. I also love riding off-road in the mountains and motocross which I do as much as possible.
In my free time at Macau, we will probably just chill and, of course, we will be at The Roadhouse Macau for good food and a pint.
Brian: During my downtime, I like playing golf, swimming and enjoy all that the city of Macau has to offer. I definitely plan to stop by The Roadhouse for some good food, music, drinks, and laughs!
---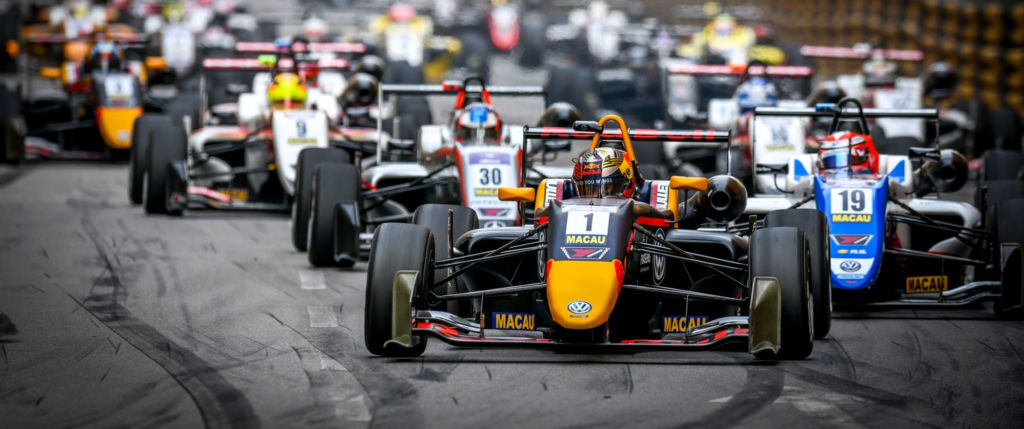 Recognized as the most internationally prestigious event on the local calendar, the legendary Macau Grand Prix – now edging into its sixth decade – pits the best motorcycle, WTCC and Formula 3 racers in the world against each other and the clock in dedicated competitions along the narrow, twisting Guia street circuit of Macau city. The high-pitched whine of racing engines, the roar of the crowd, and the adrenaline-charged atmosphere make for a colorful four days of non-stop, head-turning excitement.
When: November 14–17, 2019
Where: Guia Circuit, Macau Peninsula 
How much: MOP $50–900
For more information, call +853 2858 0762 or check the event's official website
Tags
Related Posts