Cristiano Cannata is the master of his domain as he leads the diverse team of Caffé B on a daily basis. Having roamed the globe assuming various roles in the F&B (food & beverage) industry, Cristiano has made it his life's pursuit to open beautiful restaurants and nurture them in competitive markets.
The dashing gentleman frequently seen at the Italian restaurant is most certainly the captain of the house at Caffé B. His rapport with customers radiates a warmth that welcomes honest discourse when it comes to dining and culinary perfection. He divulges the news that a new Italian chef from Florence is soon to arrive at Caffé B and our expectations soar immediately. With Cristiano's straight-forward and effervescent personality, we finally get an insider look at the success of Caffé B in Macau.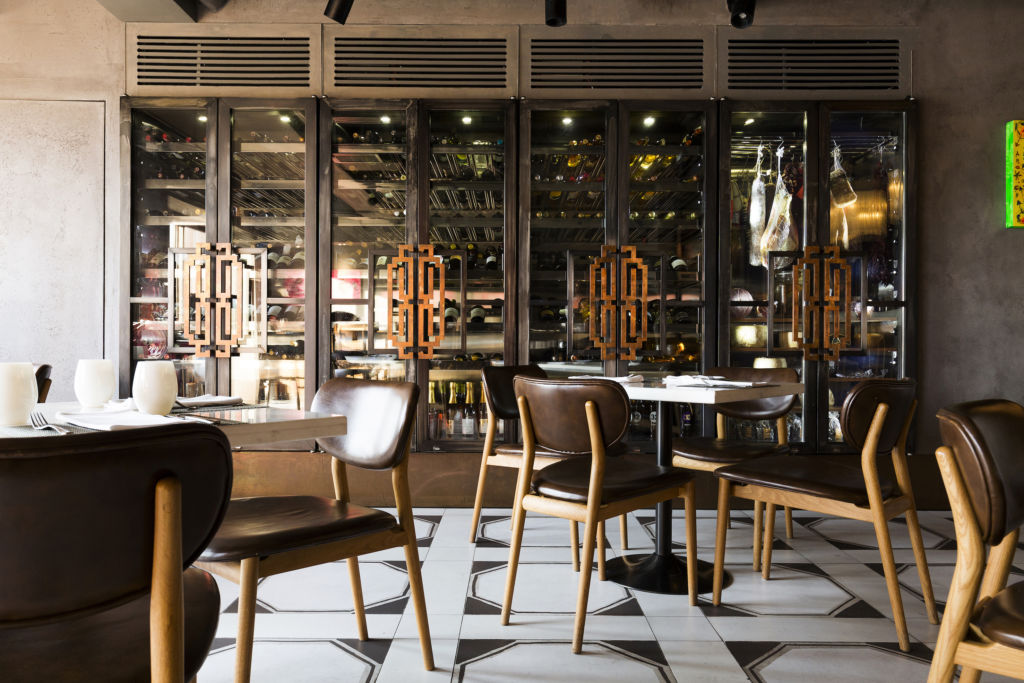 Tell us a bit about how Caffé B in Macau started out.
Caffé B is owned by a Japanese company. It's an international company and the owner had great interests in dining and ventured on extending to the F&B industry. The owner was an enormous fan of Italian cuisine. They started importing wine and began with Caffé B and Sushi B. To date, we have 15 restaurants in Singapore's Marina Bay, another one in Italy and Sushi B in Milan. The one in France got a Michelin star as well. When it came to tapping the Chinese market, they decided two years ago to explore the region that brought about the Caffé B you see now.
What about your own career in the F&B industry?
I've always worked in hospitality, having started in Italy. From Florence, I moved to New York—it's the best school of life. Everything is competitive and fast paced. It was where I can attest to have truly built my career. I focused as bar manager moving upwards on the career ladder. I am proud to have started from the bottom where I learned a lot, most especially about respect and working hard.
I also worked in Papermoon and they sent me to Turkey. I fell in love with that place. I changed a few companies along the way and moved back to Florence. I signed a contract again for Cipriani in Istanbul and it was a magical experience. I stayed for two years before moving to Laos. I've never been afraid of new experiences and I love opening new restaurants.
What was your first impression of Macau?
It was fantastic on my first day. It was a smooth transition as I am fond of Asia. I've been here for two years and it's been totally amazing. I love Macau.
What's in store for Caffé B? Any special promotions or projects ahead?
We would like to promote our post-work drinks. A glass of wine to end the day is always a good idea. With a new direction to introduce some unique dining concepts which coincides with the appointment of our new chef who hails from Florence as well, it definitely looks like an exciting dining experience ahead for Caffé B. Taking it a notch higher somewhere between fine and fun dining, we want to broaden the choices for our guests.
However, if you want to come for spaghetti carbonara or any of our all-time favorite dishes, it will be there for you as well as the same well-loved pizzas and more. We import our ingredients straight from Italy including our pasta, cold cuts and cheese. Our wine list is extensive, catering to diverse local tastes.
What's the concept of the Caffé B interiors?
The concept is contemporary mixed with industrial design. We have two floors with two different concepts. With a casual dining vibe on the ground floor and a more intimate setting for private dining on the upper floor, we believe we give guests the best of both worlds of dining.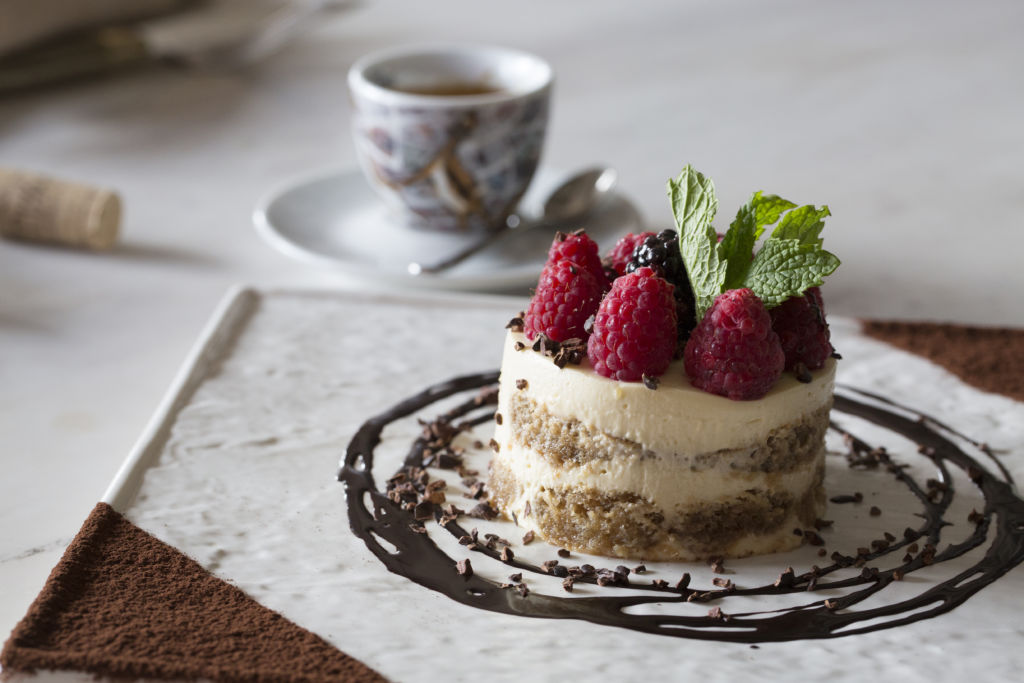 What's your favorite dish on the menu?
I love the scallops tartare that comes with mango and avocado. The T-bone is very impressive and is highly recommended, whether you're a meat lover or not. It's absolutely magnifico! For dessert, I would say our Caffé B tiramisu really stands out. It's very delicate and has a wonderful balance of tastes as an end to a delicious meal.
Who are the guests of Caffé B?
We reach out to a wide group in the market. We have residents and a huge percentage of expats because of our proximity to offices and work places here in Macau. We are trying to focus on the younger residents, family types of crowd for our weekend specials.
How has Macau changed since you arrived here?
Living in Macau has been easy for me and for that I am grateful. Everything is convenient in terms of way of life and the quality of living is really of great standard. Caffé B is like my baby project and it's a challenge for me to ensure that the daily business runs smoothly. I launched this restaurant and it's very meaningful for me to see it become a prestigious restaurant as it is now. I have been given a great opportunity to build a stronger platform for success and expand Caffe B's reach in the region and that is my coveted goal.
What makes Caffé B standout as an Italian restaurant?
It's the quality Italian food no doubt about that! Coming to Caffé B is like a culinary trip to Italy, it's dining without intimidation and the hefty price tag associated with elegant dining.
What's the usual first impression of diners coming to Caffé B?
It's warm and welcoming. The cozy space makes it open for everyone to walk in and browse through a heartwarming menu of Italian food.
Caffé B Macau Lake View Mansion Block 1, 744B Avenida Panoramica do Lago Nam Van, Macau, +853 2838 6886, www.facebook.com/caffebmacau
Tags
Related Posts