Sabrina Ho Chiu Yeng could be the real maven of Macau. Born into a prominent family with a vast business empire in diverse fields of the economy in the region, Sabrina was raised to become a woman of influence and authority. Her education and experience paired with a growing understanding of art helped cultivate her path to take the lead as CEO and Director of Poly Auction Macau Ltd.
Sabrina was cited last year in the Forbes Asia's Power Businesswomen: Ones to Watch for her contributions to the upcoming Palazzo Versace and Karl Lagerfeld hotels in Macau. The Macau-based entrepreneur is an avid art collector and an expert in her own right. She is the founder and CEO of Chiu Yeng Culture Limited and owner of Regency Hotel Macau that has now been rebranded as Regency Art Hotel.
Sabrina pioneered "6075 Macau Hotel Art Fair", heralding the city as a player in the global art scene and promoting homegrown talent by raising the visibility of local artists.
As one of the Founders of SOCIL Cultural, Sabrina stated:
"The sixty local and overseas artists brought their best-selected artworks to the '6075' this time, approximately 500 pieces of artworks have been sold out. Some of the art organizations had sold out all their artworks, making the second '6075' a remarkable event. I hope the upcoming '6075' will continue to provide more opportunities for young artists and bring more artworks for art enthusiasts, to promote the diversified development of the cultural arts industry in Macau."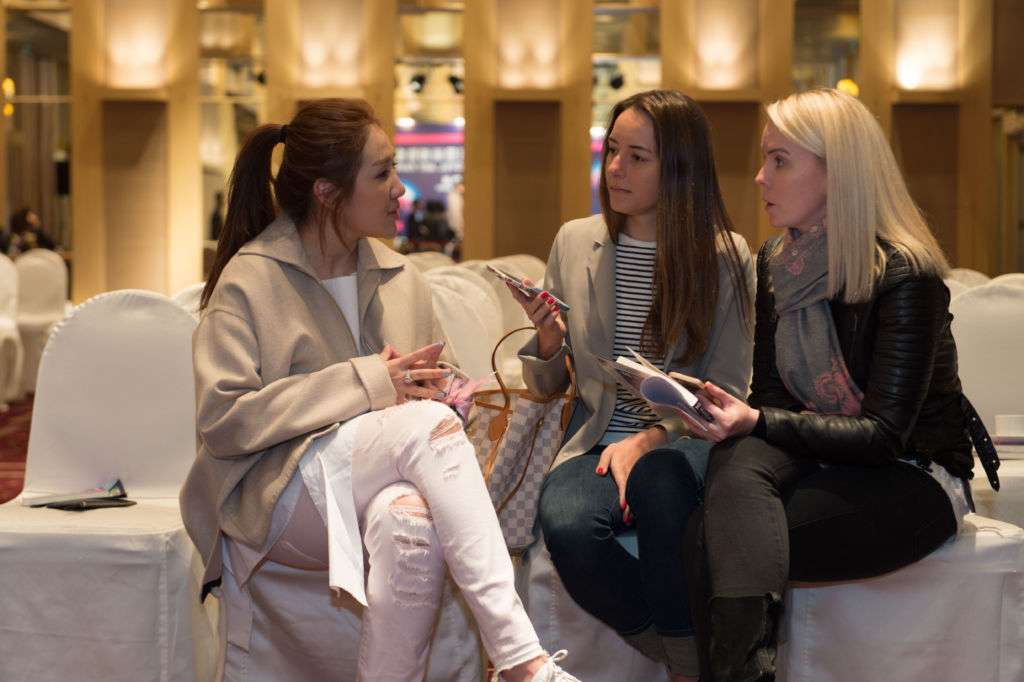 What are your plans in Macau these days both personally and professionally?
On a personal note, I am doing the design, branding and marketing for the family company. Right now, there are a few hotel projects that are upcoming.  There will be a grand opening in one of our hotels in a few months and it's going to be in Hong Kong.
This is the second time for the hotel art fair and I think it's definitely getting better. There is a lot more noise and people who actually want to come to Macau not just for the casinos but entertainment. It's an honor and a great platform to share this dream with young artists to showcase their work and for corporate entities to acquire incredible and quality art pieces. It's a win-win situation!
I think we're going to have it every year. We have the scholarship award as well. It's a great support for artists coming a long way. This year we invited artists from several cities and all over the whole world. It is an opportunity for them to promote their pieces.
What are your thoughts on the Macau Art Scene?
I think it's getting better and it's growing. We need a younger approach and of course, social media and online platforms are an enormous factor in its development. We need to reach out to a younger crowd. I think as long as we inculcate the interest and continue to educate and get them involved and fuel the desire for art production then we pave the way for a younger generation.
Do you think Macau is positioning itself as a non-gaming destination and as a tourist destination?
Definitely, we have great tourism in Macau. We have great resort hotels comparable internationally. People don't just go to Las Vegas for gambling but entertainment as a whole and family-friendly activities. It's a key factor in Macau's development.
What else do you think about Macau's direction?
I think we are going on the right path. The abundance of hotels with exceptional brand and ratings combined with more Michelin-starred restaurants is incredible. We're moving towards international shows and forms of entertainment. We are expanding beyond Asia and bringing in tourists to Macau from the international market and that's fantastic!
What do you love most about Macau?
I love everything about Macau. I grew up here and everything around the city is part of me. I hope to bring in more quality to Macau as it continues to prosper.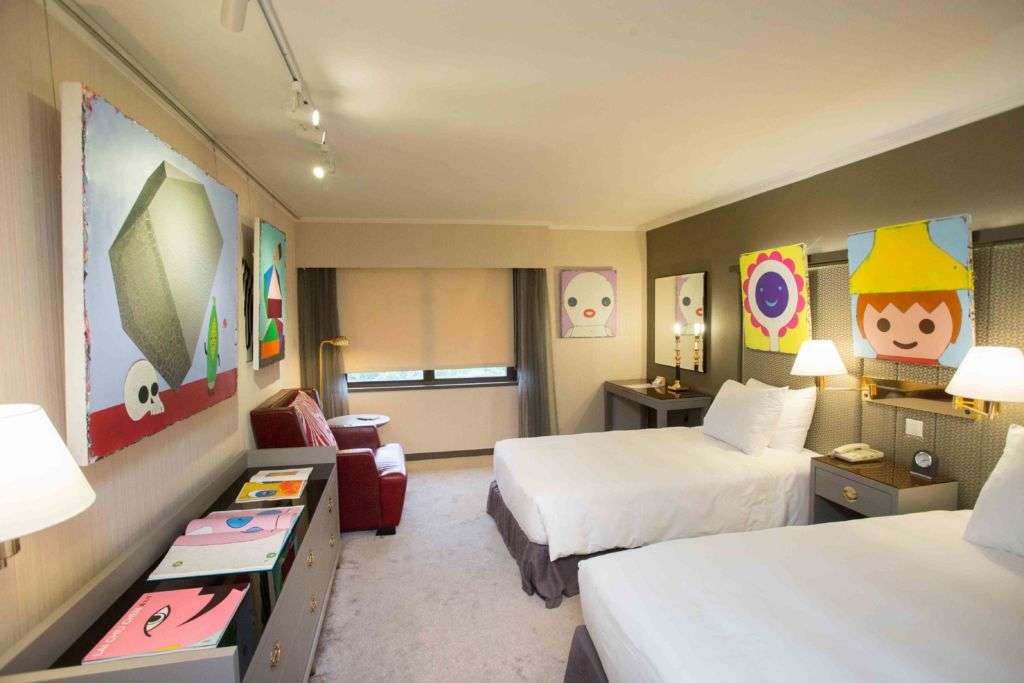 The four-day hotel art fair attracted 39 galleries and art organization, sixty artists from a total of seven countries and regions – Macau, Hong Kong, Taiwan, Mainland China, Japan, Myanmar, and Malaysia – to bring their best-selected artworks. Local and overseas art organizations and galleries, and celebrities were also drawn to the fair, providing direct sales opportunities for the artists. The Second "6075 Macau Hotel Art Fair" attracted over 2,000 visitors.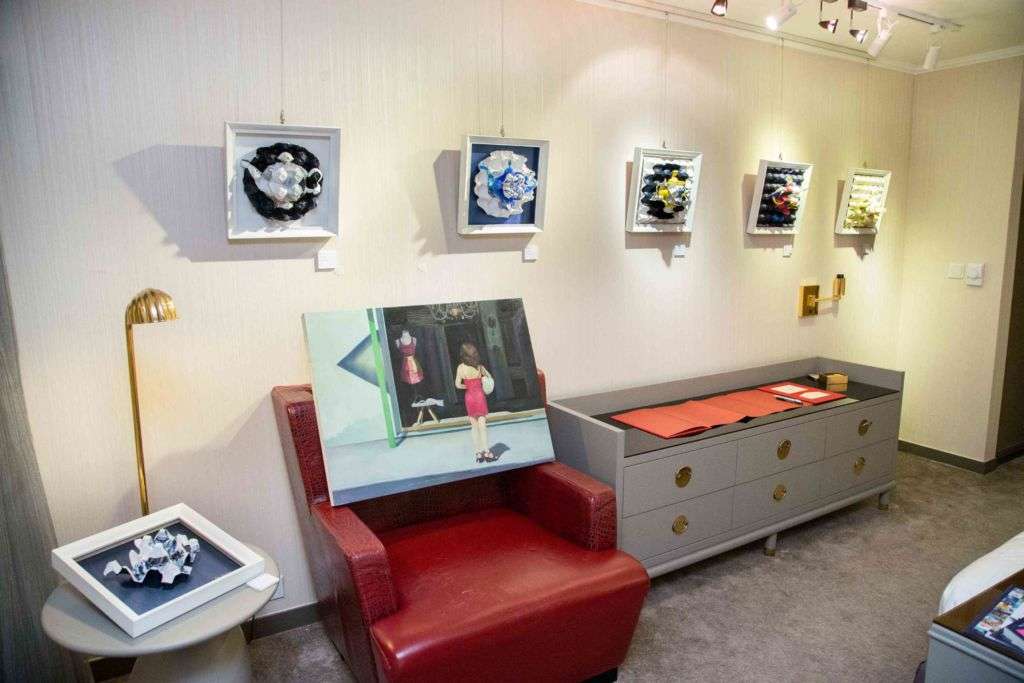 Tags
Related Posts