Putting your best face forward and getting that holiday glow might seem impossible with that to-do list you still need to finish before the year-end. Trust us, we feel you as we stare at our diaries and shopping list. Overeating, an angry boss, blistered feet and the crazy parties—we've been there too.
There's a big buzz on the beauty block about a new ultimate treat to get you prepped and primed in time for the party season. Apparently, you don't need to worry about getting that radiant appearance, just book and head to St. Regis Macao's Iridium Spa. A glamorous surprise awaits that promises to take you on an extraordinary journey of beauty and well-being in an exclusive debut of its most luxurious ground-breaking treatment. The stylish and elegant location on Level 38 is currently Macau's highest spa featuring panoramic vistas of the stunning Cotai Strip. Renowned for personalized gemstone treatments, bask in unique and indulgent beauty services by the best skincare artisans. Mark your calendar on November 21 for the official launch of the Flawless Diamond Treatment only at St. Regis Macao.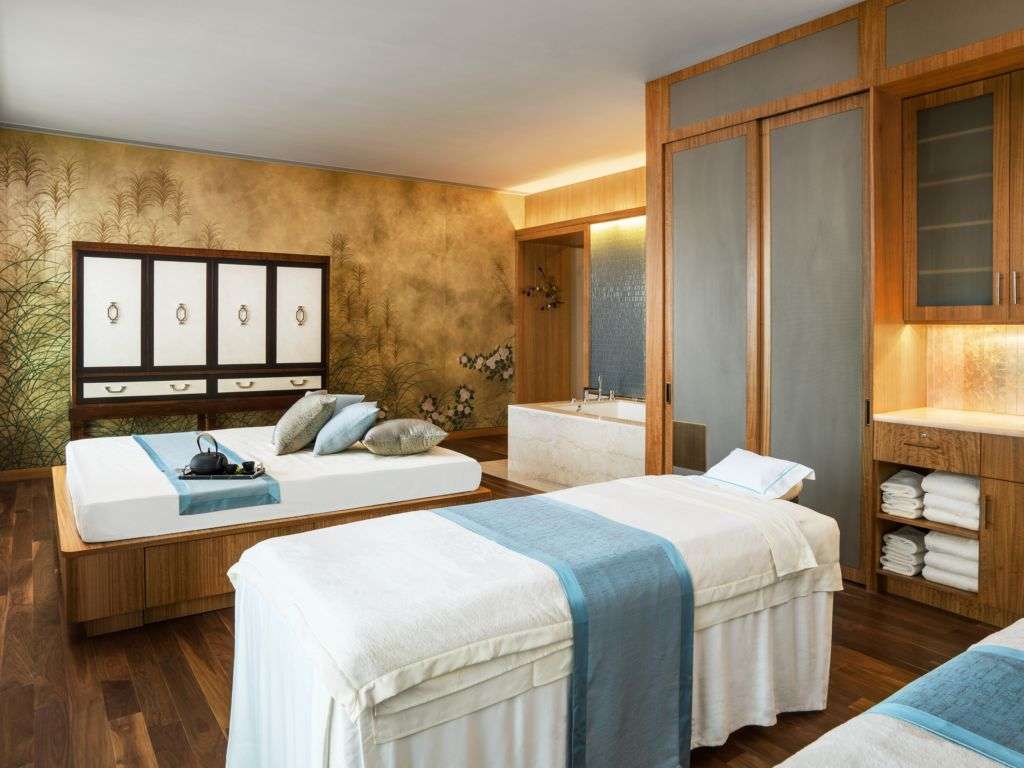 SNEAK PREVIEW
Healthier skin in a flash, the new treatment is ideal for stressed-out and lackluster skin. Enter an exquisite boutique-style interior with signature violet and iris scents that deliver a calming effect to your senses. Enjoy a welcome foot soak ritual and a pot of tea, while selecting your experience with the experts on beauty and wellness.
The new groundbreaking treatment will be unveiled on November 21 and our beauty guru certifies perfection achieved. The result is a "soft focus" appearance and an Instagram-ready look for the holiday season. Guests will also receive a complimentary "My Beauty Box", an exclusive gift that is included in this package. The gift set will ensure an on-the-go glowing complexion.
The fun of the festive season might be in full swing already but now the glow on your skin has only just begun. No recovery plan needed with a ready combat action for the winter beauty emergency. With the temperature continuing to drop but your social diary heating up, don't put your beauty needs on hold. Don't forget to bookmark this page.
Iridium Spa St. Regis Macao, 38F, Estrada do Istmo, Cotai, +853 8113 4949, www.iridiumspamacao.com
Tags
Related Posts