Living in Macau often means eating out and with friends and family in the name of socializing. We usually meet for coffee, dinner, brunch, afternoon tea, wine tasting or happy hour. If you read my article on integrative nutrition, you already understand how these events can fit into your lifestyle, even if you are trying to lose weight. One dinner will not ruin your diet, but if you always eat out, it is likely that you will not achieve your health goals.
So how does one strike a balance? As challenging as it is, these tips will help you manage your social and health goals while in Macau.
Choose wisely
If you are going to have a heavy dinner, why not eat a salad for lunch? DIY at home or find great options at Café Esplanada, (Wynn), Pastry Bar (MGM), Passion (Star World), Crystal Lounge & Deli (Grand Lisboa), Chao Bei (Galaxy) or Blissful Carrot in Macau.
Did you decide to have the appetizer? Then skip the dessert. If you feel like having the dessert, ditch the bread basket and the appetizer. I normally choose dessert if I am craving it and cannot find in any other restaurant but skip it if it is something I can do at home. The same goes for bread. Delicious spinach, beet, sweet potato bread, yes please. White flour bread… not worth it. When ordering steak sauces in Macau you can always choose the natural ones or ask for the sauce on the side. Forget about the potato gratin and ask for more veggies instead.
Eat mindfully
We normally eat what we have on our plate, even if we are already full. Eat slowly, put your fork down between each mouthful and notice the texture and flavor of each bite. Ask to pack the leftovers for your next meal at home (tá pao exists for a reason) or share the dessert with a friend. If you have a tendency to overeat, avoid all-you-can-eat buffets and brunches and stick to small plates. Pro tip: Fill them up with salad, first.
No more binge drinking
Alcohol can add a significant amount of empty calories to your meal. But that doesn't mean you need to skip happy hours. Avoid sugary cocktails and opt for a glass of red wine which has antioxidants properties or for a vodka with soda water and lime instead. Say no to the spicy peanuts and other bar munchies as they will not only add calories to your diet but also make you want to drink more alcohol.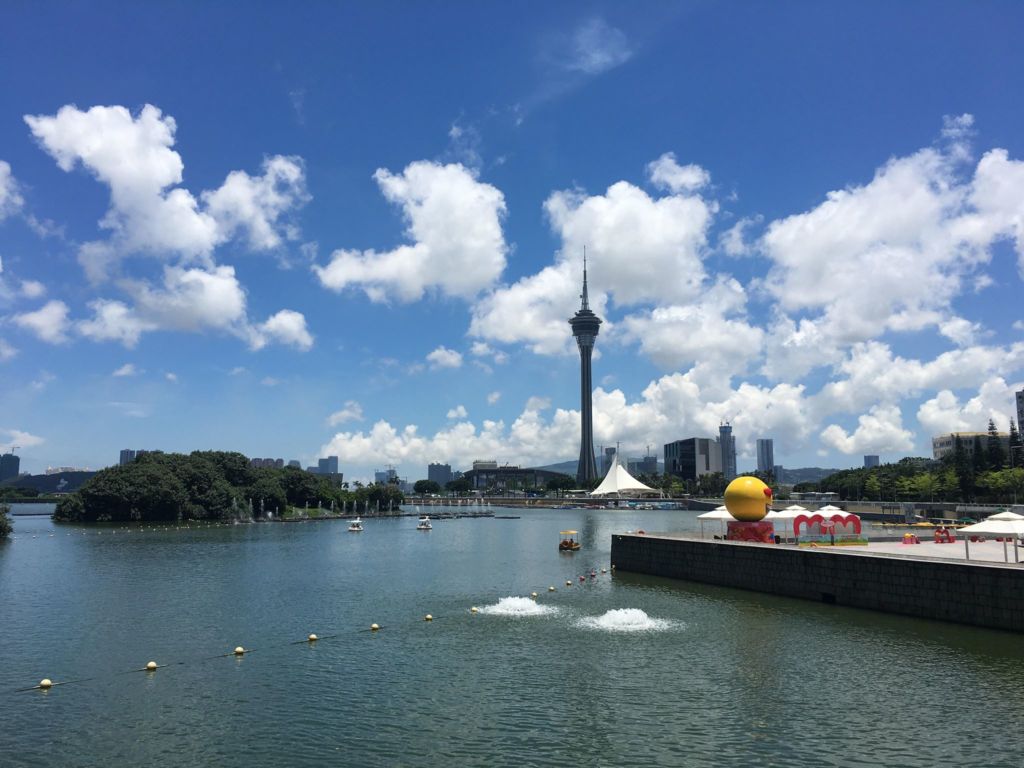 Get moving
A walk after a heavy meal helps with digestion. You can take a stroll near Nam Van Lakes or the bridge in Taipa. Plan your workouts to fit your schedule and make sure you don't miss them in the name of parties. If you already have dinner plans for the day, do your workout routine in the morning or afternoon. You can do a full body workout or yoga routine at home or decide to go for a jog in the beautiful Coloane hills.
Ditch the guilt
You have eaten out and enjoyed a great evening with friends. Why feel guilty? Focus instead on your routine for the next day. The problem arises when a single meal turns into a weekend of overeating. Ditch the "all or nothing mentality" where you think that just because you ate a single piece of chocolate, your diet is ruined. Like I always say, strive for progress, not perfection.
---
Do you think it´s difficult to eat healthy in Macau? Contact Catarina Rodrigues at [email protected] and share your favorite healthy eating spots in Macau. And if you liked this article do not forget to share it on social media.
Tags
Related Posts