Looking for a fitness challenge with a difference that will get you to step out of your comfort zone this year? Well, then you might want to consider entering a Spartan Race which encourages team spirit, agility, and stamina. The dictionary describes a Spartan as someone of great courage and self-discipline, and that also aptly fits Jay Lechadores from Training Ground. He started his foray into Spartan Racing as a basketball player and he is now a Spartan finisher.
He took a break from training to tell us that the Spartan Racing is not as tough as it seems and is really for anyone – regardless of their fitness level and age. He's been pushing it in Macau, and we delved into his motivations and love for the sport.
What is the story behind Training Ground?
It started out with me and my friend preparing and training together for the Spartan Race at the park using the Nike training app that's just a 30-minute workout. After my workouts, I would normally casually share it on social media. Sooner or later though, people from our church started getting curious and seeing my posts, and they wanted to join us so we started to meet three times a week and then more people began to join us with their friends and soon it became something bigger than just a group of friends exercising – we saw it and called it a 'training ground'.  
Where did all the inspiration come from?
It all came from when we had special training in Hong Kong for the Spartan Race there. At first, I thought we would be training in a gym but when we arrived there, it was actually on a football field with a bunch of people training outdoors in the middle of the afternoon. I really liked it because it was fun and different, and you could really feel that it had a team atmosphere and that's when I thought of bringing it to Macau.
Can you tell us more about the Spartan Races?
The Spartan Races have four levels: Spartan Sprint (3+ miles of obstacle racing, 20+ obstacles), the Spartan Super (8+ miles, 25+ obstacles), the Spartan Beast (13+ miles, 30+ obstacles), and the Ultra Beast (26+ miles, 60+ obstacles). For me, the Spartan Race is not only about the obstacles you tackle, the kilometers that you will run, or about the finishing line or the medals – it's really about conquering some of your fears and testing your limits as a person and the good thing about that is you can do it as a team with your friends and loved ones.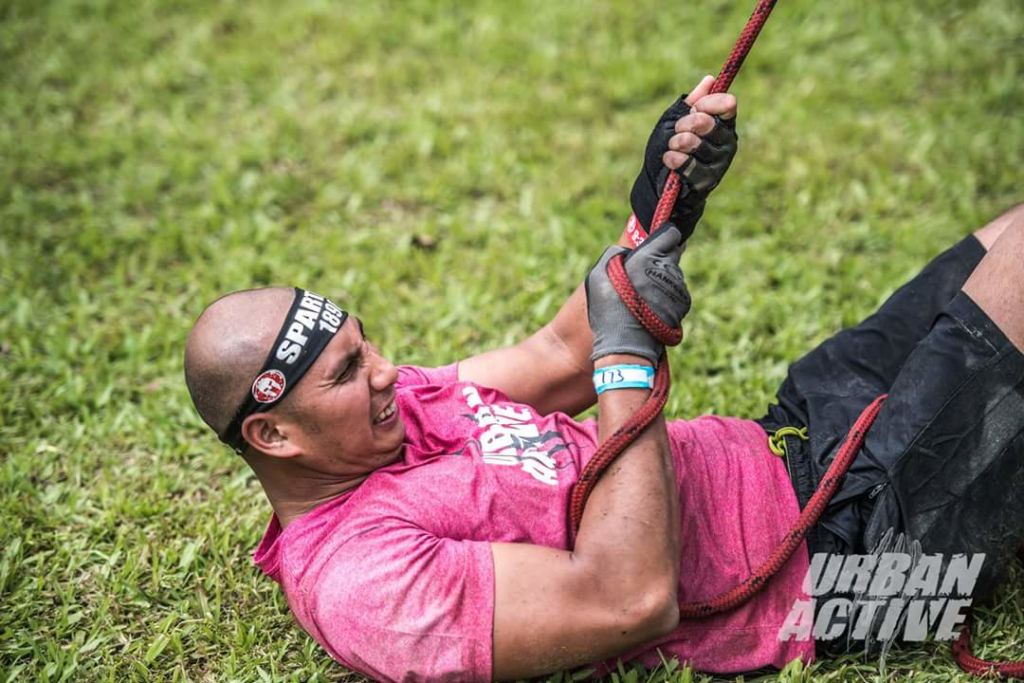 Tell us about your fitness journey…
I played basketball until college so my mental discipline and passion were already there. Transitioning to a Spartan was not difficult but it was more of a challenge because we really have to do everything together as a team. At first, I thought it would be difficult but then it turned out that I love it because it helped develop not just my strength and at the same time patience and determination too. So far, I've achieved 2016 Sprint Hong Kong, 2017 Super Singapore, 2017 Sprint Hong Kong and the recent one 2018 Sprint Hong Kong. My next goal is the Beast and Ultra Beast!
What has been your biggest struggle in fitness? How did you get through it?
I struggle with pull-ups because we don't really train for that in basketball. Basketball focuses more on running, jumping and push-ups. So pull-ups are really something I need to overcome, especially in the Sparta Races, where one has to pull on obstacles, such as monkey bars and rings, so your back needs to be really strong. I've managed to learn now through practice and training, and from advice from people who do pull-ups well.  
What do you think of the fitness scene of Macau?
The fitness scene in Macau is starting to become better than before because about nine years ago, I didn't see many people training and they didn't have the running track beside the bridge near Ocean Garden, which is a great new addition.
What do you think makes the Spartan Races so popular?
What makes Spartan Races so popular is that they promote teamwork really well. The environment in the race is really fun because there is no age limit, no weight-checking to join, and it's just really open for everybody.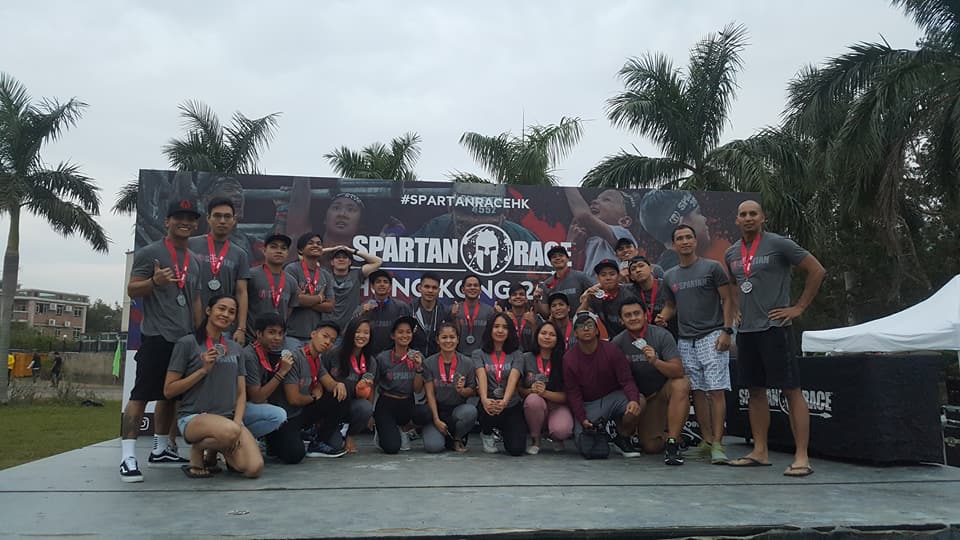 Do you think Macau can host its own Spartan Race? Where would be the ideal area to hold it?
I believe Macau can host its own Spartan Race and I think the best place to do that would be Coloane, around Hac Sa Beach. It would really be a good place as it has a huge area so hopefully, Macau can host its own Spartan Race one day.
How can people join Training Ground?
Everyone is welcome to come to Training Ground and joining Training Ground is very simple – just remember two things before you go: never bring negative vibes and never say the word "can't".
What does the training consist of?
The training consists of agility, endurance, and condition training. Sometimes we add some combat exercises and also some athletic training that we normally do in sports that are needed especially to improve your strength and more on whole body workout.
What's your favorite exercise and why?
My favorite exercise would be the knee to elbow plank. It is where you are on a plank position and you will bring your knee to the outside of the same arm to your elbow. I like it because it targets the core and you would really feel the challenge as you tighten your core.
What do you envision for the future of Training Ground?
What I envision for the future of Training Ground is for people to be aware that we are really for everybody and I hope it will be known to the whole world because there are some people who hesitate and don't have the courage to do it. I want to be able to build more leaders and to encourage them to discover more of their potential.
---
Still curious about what training ground is all about? Follow them on Instagram at @training_ground_macau and take a sneak peak of some of their workouts here.
Tags
Related Posts