The term "athleisure" has now been added to the dictionary and it's defined as "casual clothing designed to be worn both for exercising and for general use". Today's pedal to the metal pace of life has blurred the lines between fashion, function and comfort, combining performance wear into everyday wear. This style can be done by both men and women where they mix and match sportswear with other fashionable pieces for an added layer of comfort while going about their daily business. This trend also reflects a shift in our focus to increased health consciousness, busy schedules and more relaxed standards of dress. Here are some of our favorites and also why it's the perfect investment for high-performance fabric mixed with on-trend fashion pieces.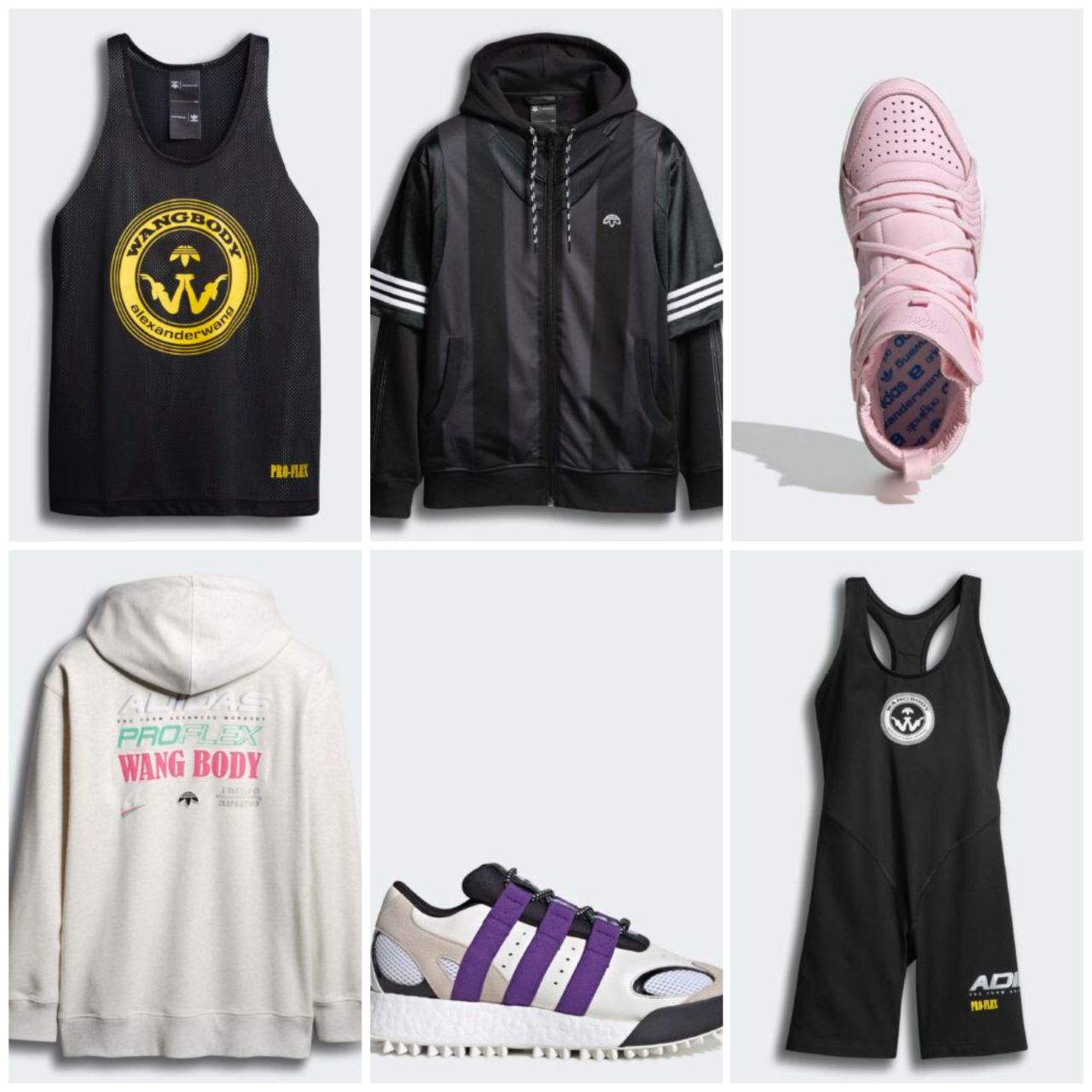 Alexander Wang X Adidas
Over the past four seasons, Adidas Originals x Alexander Wang has established a point of view that resonates through the world of fashion and culture. This season, Alexander Wang disrupts familiar visuals with a collection that subverts the fitness athleisure trend. Blurring the lines of past and present, the Season 5 collection re-contextualizes apparel from the '80s and '90s workout dance phenomenon as modern club wear–designed to seamlessly go from the couch to the club. Wang's ability to create cult-worthy classics appear in the campaign as logo-heavy nylon separates, the AW Crew, a retro crew neck and AW Joggers, a classic, mesh-lined retro track pant. Additional staples in the collection include the AW Shorts, created in a silhouette reminiscent of the '80s and the cozy towel hoodie. A sneaker design launching alongside the apparel is the AW Futureshell. The silhouette merges '00s-era basketball materials with '90s-style tooling. Lastly, the AW Adilette Lycra trainer arrives with herringbone foxing and a thick Lycra bandage.
Adidas X Alexander Wang G308. Gateway Arcade, Harbour City, 3 – 27, Canton Road, Tsim Sha Tsui, Hong Kong, +852 2118 2552, www.harbourcity.com.hk/en/shop/alexander-wang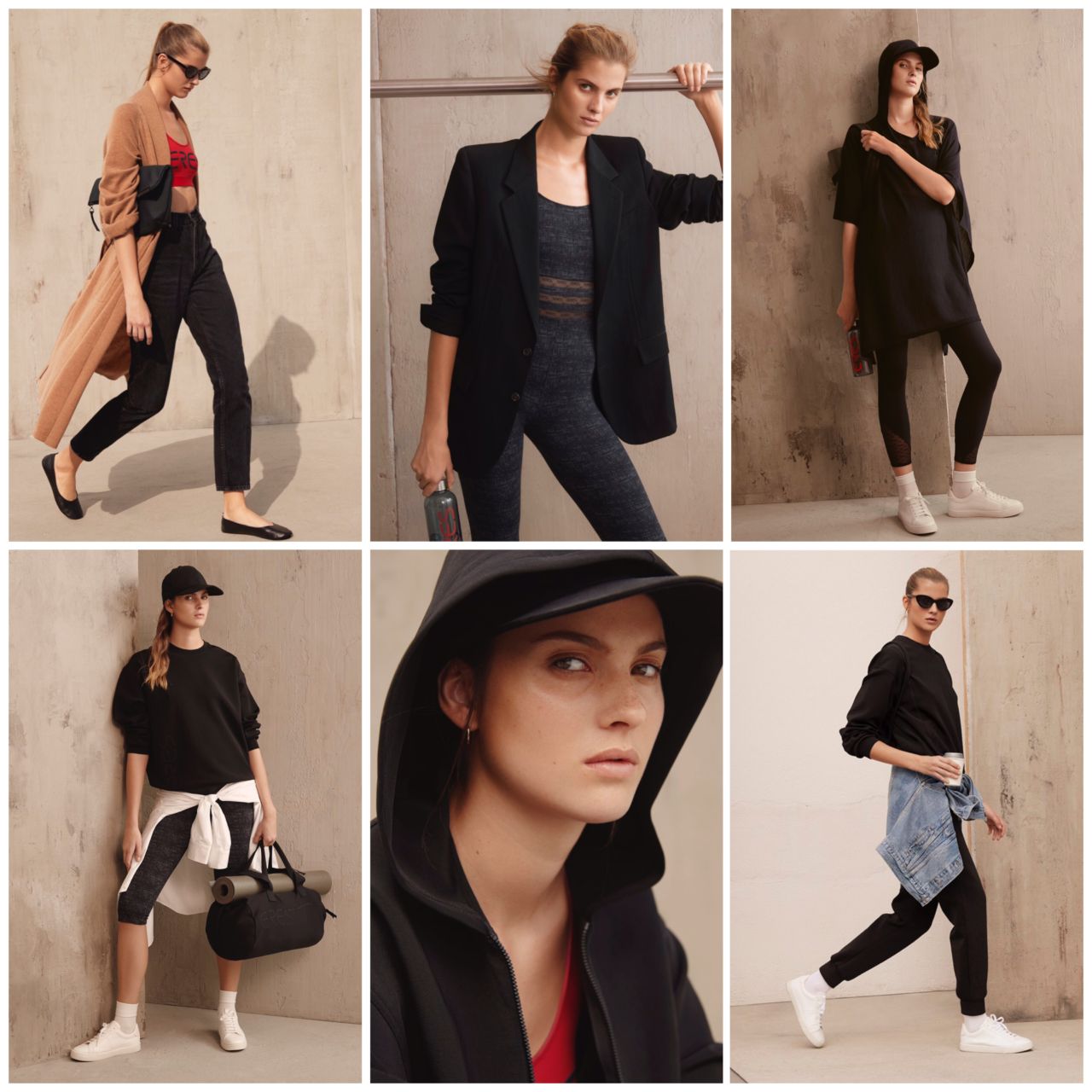 Eres
Eres has been committed to celebrating women every day by making skin-loving luxury garments a daily affair since it was launched in 1968. The active wear line is designed for the women of today and celebrates the freedom of the body in conjunction with all sorts of gymnastics. Patented peau douce fabric features sleeve detailing and necklines that highlight the back. Bras include handmade braid detailing that is discreetly repeated on slim fitting leggings. The body is adorned by three panels of fabric with the transparency of Calais lace and chic understated detailing. The key color is a faux plain tone, an exclusive grey-black shade. The purpose of the this active wear collection is not limited to time spent exercising but can be adapted and worn beautifully paired with a white shirt or a suit jacket–a modern look that mirrors the fluidity of modern life perfectly suited to the urban woman. The brand comes with a complete collection of workout mats and water bottles designed with practicality and elegance.
Eres Lane Crawford, 3 Canton Road, Tsim Sha Tsui, Hong Kong, +852 2118 2288, www.lanecrawford.com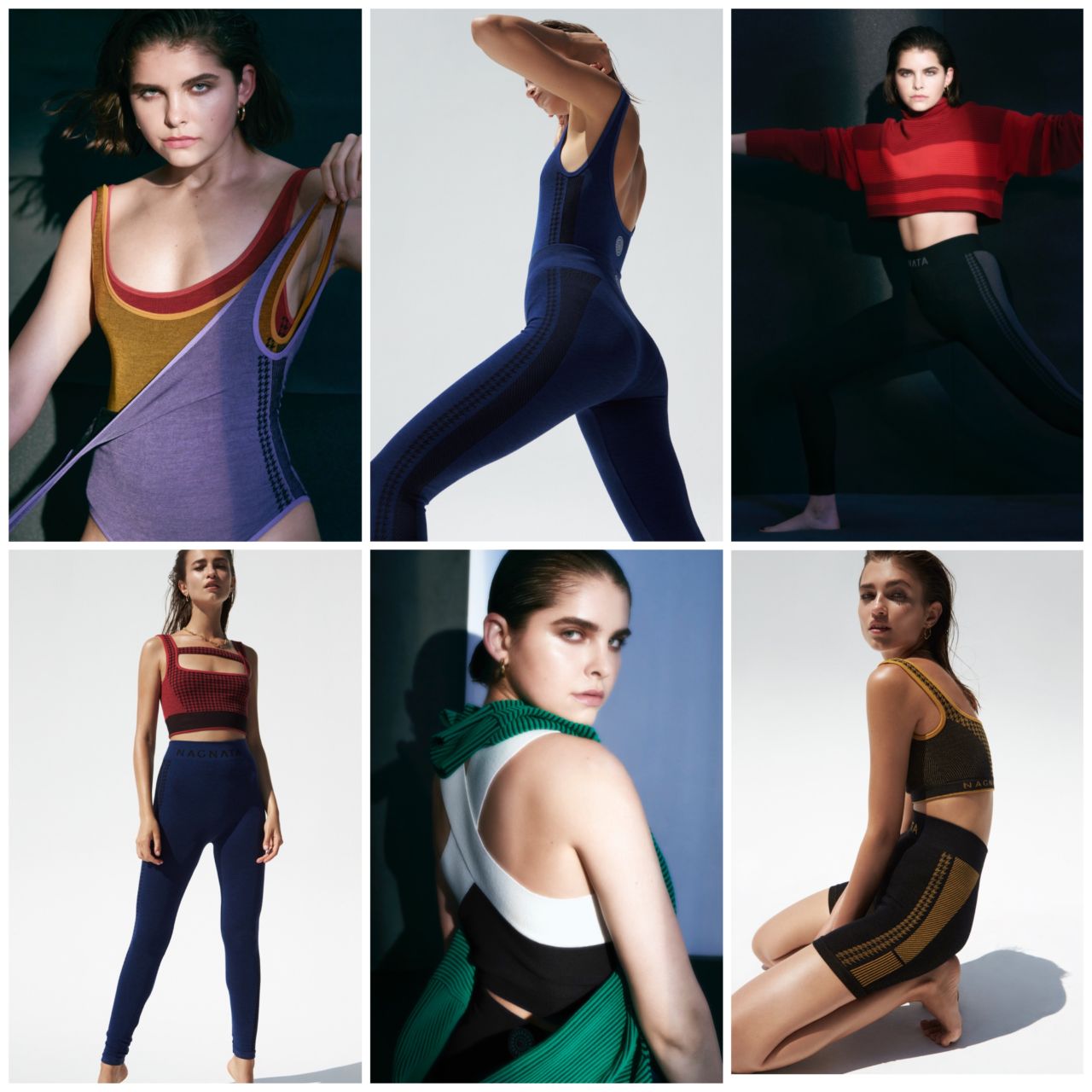 Nagnata
In collaboration with The Woolmark Company, Nagnata has launched a merino wool range for its latest collection with sustainable manufacturing, social responsibility and style at its core. By blending The Woolmark Company's specialized knowledge of merino wool and its supply chain with the brand's design identity, they are focused on creating a unique fabric made with the aim to develop an innovative performance wool that provides a super soft second skin feel. Employing circular knitting technology and exclusive blended yarn, the collection concentrates on seamless garments here no excess materials is wasted during construction and skin irritation from seams is eradicated. This, combined with the high content of natural fibers blending Australian Merino wool with Tencel, allows for fitted, high-stretch workout clothes with minimal use of synthetic fibers, odor resistance and maximum breathability along with softness. Style and quality does not need to be sacrificed in the pursuit of produced sustainable fashion. Aesthetically, they derive inspiration from traditional men's wool suits with hounds-tooth knit jacquard pattern, combined with the brand's signature color-blocking and retro-sports details.
Nagnata Lane Crawford, IFC Mall, 8 Finance Street, Central, Hong Kong, +852 2118 2288, www.lanecrawford.com
Tags
Related Posts