Going from Benedictine monastery boarding school to biomedical scientist researching severe burns in children then skincare creator, Professor Augustinus Bader has had a colorful journey so far. As the co-founder of Augustinus Bader, a skincare brand that's highly functional with their own proprietary patented technology, his dedication to stem cell biology has resulted in an amazingly futuristic skincare brand that has changed how we view skincare. Find out more about Augustinus Bader skincare's namesake and why we should invest in our skin health.
For our readers who might not be familiar with you and your brand, could you tell us a bit about yourself and your background? 

My name is Professor Augustinus Bader, and I am the Director and Professor of Applied Stem Cell Biology and Cell Technology at the University of Leipzig and co-founder of the Augustinus Bader Group. Several years ago, I had been working on developing a medical-grade hydrogel to treat children with severe burns but was finding it challenging to secure grants to fund the clinical testing required to bring it to the market. At that point, I met the brand's co-founder, Charles Rosier, who had the vision to apply the technology to skincare consumer products to help fund more trials. He thought that if the technology could turn burned skin into perfect skin, then a variant could probably help with wrinkles, too. It took two years of convincing but after realizing that the cream was giving people confidence and happiness, I agreed to adapt the technology to create a product for everyday use.
As a director and professor of applied stem cell biology and cell technology, how did you go from biomedical scientist to skincare creator?
Creating a consumer skincare product wasn't something I had previously considered. The reason we launched the skincare brand was to provide a platform to allow for the continued research and development in the field of stem cell science. We saw the opportunity to bring the technology I developed for the medical products to the consumer market and raise funds to help provide medical treatments to those in the greatest need. We have created a circular process–the research allows the commercial activity to be disruptive and competitive, and in turn, the skincare activity will finance the research. It's sort of by accident that I came into skincare, but it's with a purpose.
You are globally recognized as one of the leaders in stem cell biology. Did you imagine having such an achievement in a career when you were young? 
As a child, I spent nine years in a Benedictine monastery boarding school where my every free moment was spent playing music, specifically the French horn. I practiced four to five hours per day, seven days a week. I learned that performance is an art that requires both talent and practice, and that practice alone is never enough. Evaluating what I perceived to be my real talents and strengths coupled with my desire to make a positive impact on my work. I decided to put on hold my primary devotion to musical studies and pursue medicine as a profession. Biology was already my favorite subject at school, so this was a natural choice. So, similar to my dedication to music, years of hard work followed as I pursued the study of medicine. I was motivated to change the way we perceive and interpret medicine. That desire remains with me to this day.
What is your personal skincare philosophy?
It's about delivering sustainable and inclusive products that offer measurable results.
There are so many skincare products out there, Why did you decide to create your own? What makes yours stand out?
When you purchase Augustinus Bader products, you are investing in your skin health. This skincare product is not a filler and not makeup; it's something that is state-of-the-art and contributes in a rational, scientific way. Augustinus knows how to trigger the skin to repair itself and we have integrated this knowledge into the highest quality patented formulations to deliver the best results for all skin types. This is the benefit of all my medical work over the past 30 years. Whereas some moisturizers simply do their job for the day in hand, this one works to train skin in the long term. After three to four weeks of using this–and only this–you'll see a big difference in skin quality.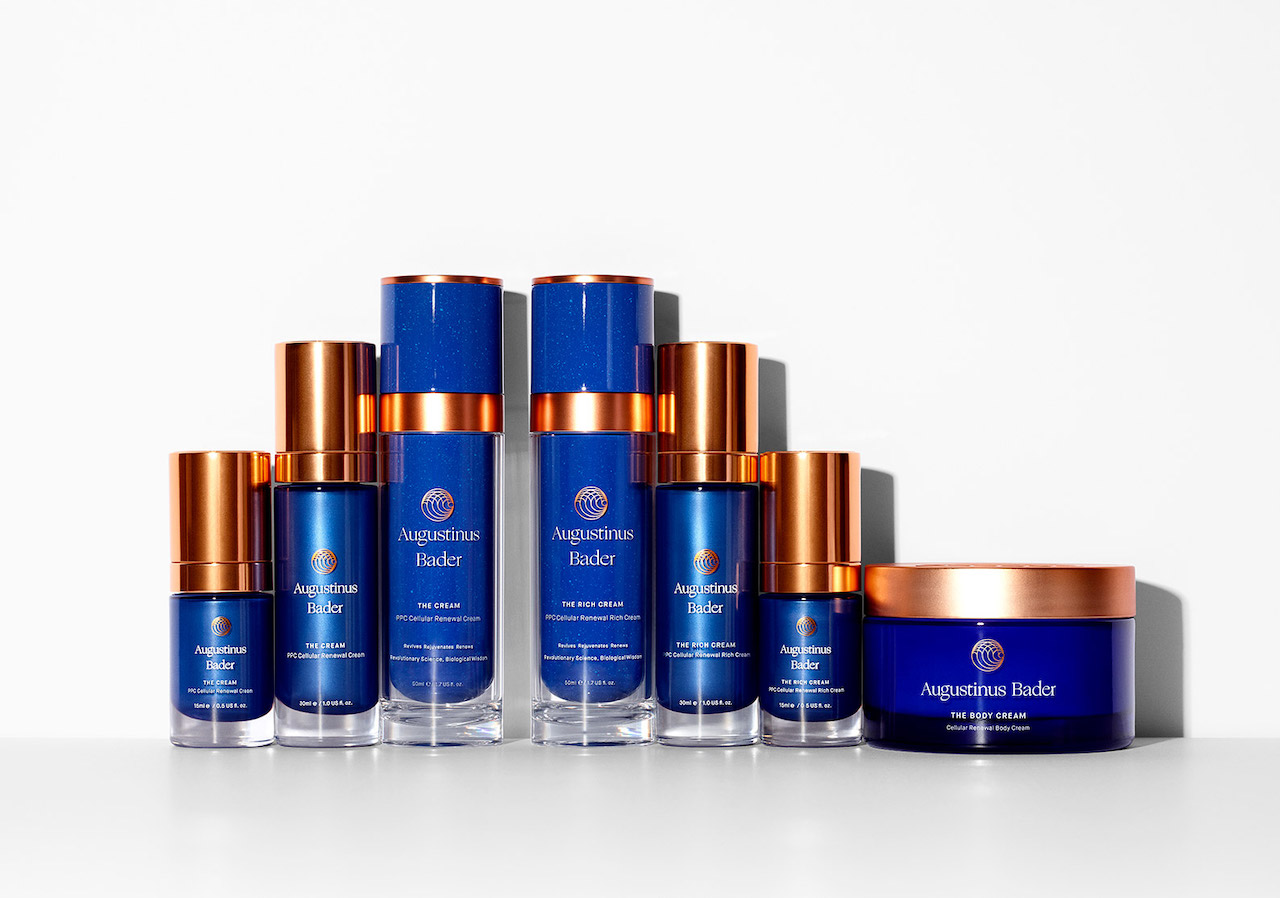 Your face creams are hailed as miracle workers with their efficacy and price range, could you explain in more detail about their key technology–Trigger Factor Complex–and how exactly it works in your products? Why should someone invest in your cream? 
The formulas for the Augustinus Bader skincare take inspiration and understanding for wound healing physiology from my medical research in the field of stem cell science. The products are designed to target these traumas inflicted by everyday stressors that the skin is exposed to. They all contain TFC8, the eighth iteration of the Trigger Factor Complex–a formulation assisting in transport mechanisms for skin repair. TFC8 is a response to physiologic necessities and currently the most up to date evolution of a complex which contains natural amino acids, vitamins, and synthesized molecules (in an exact quantity and combination) natural to the skin. The formula is essentially a toolbox that provides skin cells with everything they need to fix the things that go wrong, whether that's age-related or from things like pollution. When you're able to do that, you can influence epigenetic factors that enable the body to fix your skin according to your own needs.
What kind of skin types should use The Rich Cream vs The Cream? Which works best for each skin type?
The skincare and skin protective benefits of The Cream and The Rich Cream are closely related–the choice of the formula is a matter of personal preference and skin type. I recommend The Cream for those with normal to oily skin and The Rich Cream for those with dry skin or for those who require extra hydration. Some people use the lighter version during the day and the rich at night. Warmer climates tend to favor the lighter version and colder climates, the richer one.
What's the biggest mistake people make with their skincare or skin health, in your opinion?
It is important to focus on skin health rather than temporary solutions such as fillers or camouflage. The skin is a tissue, it's an organ, that has a lot of needs. Caring for this living organ, which does so much more than cover the body, is more than just vanity.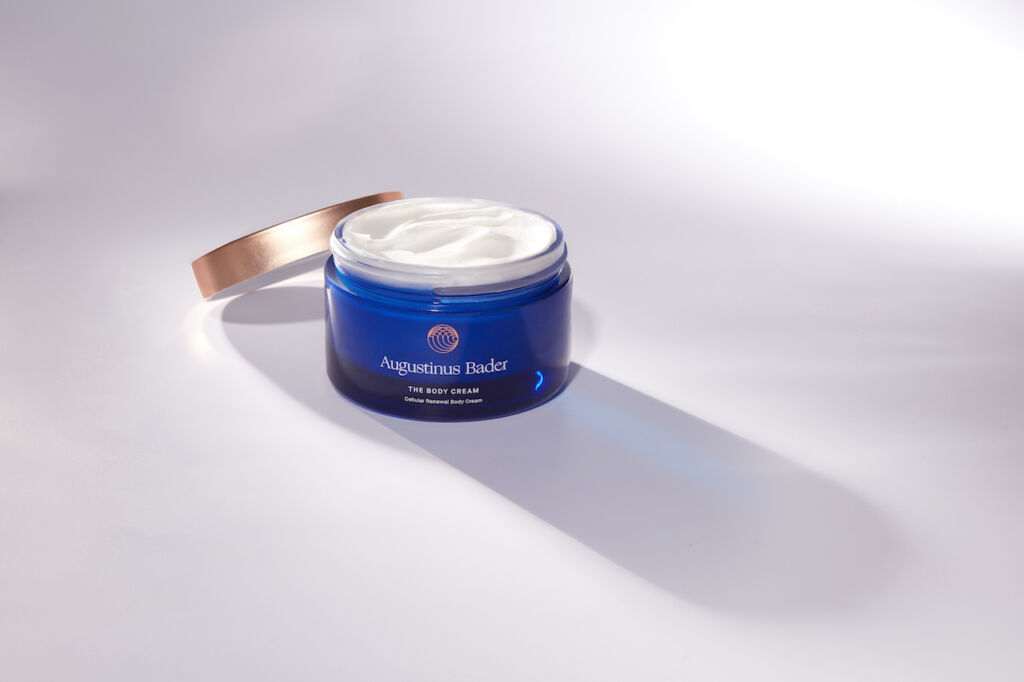 You recently launched The Body Cream, are you always researching to create and improve products? How does The Body Cream work?
After listening to our customers who wanted to achieve the same results of our face creams on their bodies, we decided to adapt the technology into a body cream. The formula took more than a year to perfect. We adjusted the formulation to suit larger areas of skin; the texture of The Body Cream formulation is much more adapted to be spread over larger areas than both The Rich Cream and The Cream, but it contains the same unique technology (TFC8). The body cream helps empower your cells to do that perfect regeneration that it is capable of doing.
What are the next products you're working on?
Currently, we are developing new variations, formulations, and textures of products based on our concepts of skin health, protection, and care by physiologic means. We are working hard to adjust the formulations to different areas of skin.
How important are sustainability and social responsibility to yourself and your brand?
Augustinus Bader skincare is clean science. We use the highest quality ingredients–high potency botanicals and clean actives that complement our proprietary TFC8 and work synergistically with the ingredient to enhance its performance. We also choose to exclude high levels of certain ingredients commonly used that do not enhance the overall efficacy of our formulation–including certain preservatives, solvents, and emulsifiers. Our products are 100% free of parabens, fragrance, SLS, SLES, and DEA, and are cruelty-free. 
How do you spend your spare time when you aren't changing the face of skincare? 
I very much enjoy swimming, either at my local club or if I'm traveling, I'll always try to find a hotel with a pool.
---
Follow Augustinus Bader on their Facebook page and Instagram @augustinusbader for more updates
Augustinus Bader Lane Crawford, ifc Mall, 8 Finance Street, Hong Kong, augustinusbader.imaginex.com
Tags
Related Posts