Real recommendations are always a good place to start when buying beauty products. While we often turn to social media to find out what's the latest and greatest amongst the Insta-crowd, a good purchase is more than just skin deep. May has rolled around and time for a refresh in your beauty stash. We tried and tested these great investments to make sure you get good value for your money and wonderful products!
Aura Protection Inhalation Patch
(See featured image above)
Subtle Energies is a new one on our beauty list and our number one pick for May. This Australian brand is making fast friends in the beauty world with their range of natural skincare and wellness solutions founded on authentic Ayurveda principles. If you are like us, we don't always get consistent adequate recovery time when it comes to rest.  Having recently discovered the Aura Protection Inhalation Patch, our lives have definitely changed for the better. This amazing little stick on increases focus, grounding and clarity during meditation, and enhances spiritual and emotional benefits with oils of saffron and tulasi. These exquisite oils are designed to protect and cleanse our body from any negative energy. It is useful for flying to battle jetlag, at the office to calm your surroundings and before sleep to ensure proper rest. The scent is also available as an Aura Protection Body Mist, which is ideal as a space cleanser for home, yoga studio or office.
Subtle Energies is exclusively available at select Joyce Beauty and Lane Crawford stores in Hong Kong, as well as the Four Seasons Hotel Hong Kong.
Subtle Energies Joyce Beauty, Lane Crawford, Four Seasons Hotel Hong Kong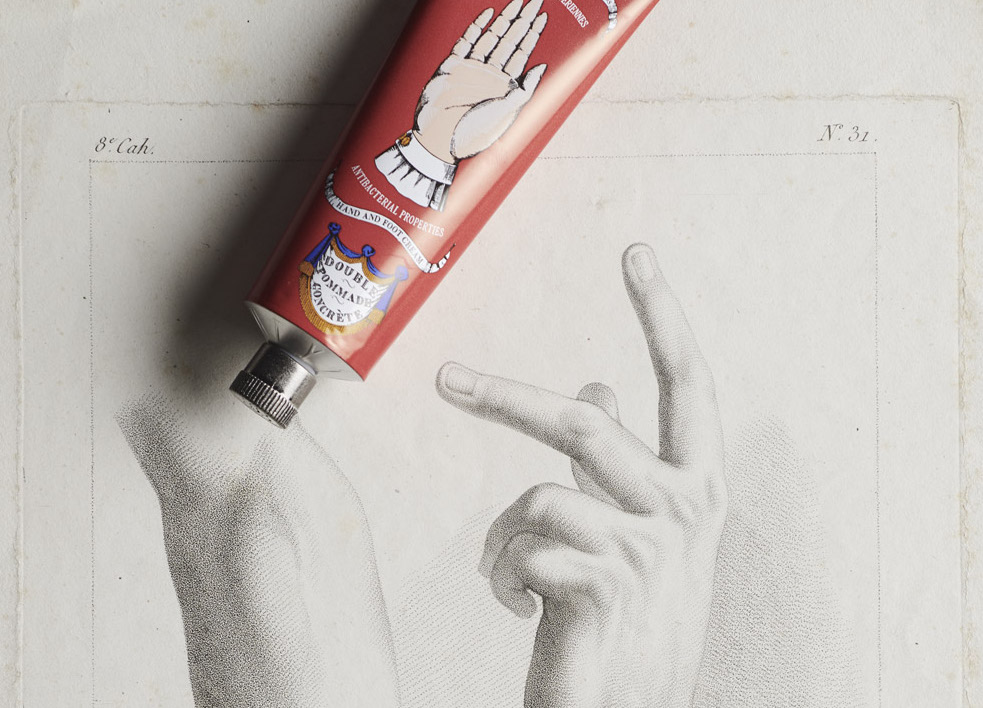 Double Pommade Concrete Anti-bacterial Hand & Foot Cream
If you're like us, then your hand cream is a therapeutic pick-me-up staple of the day. A must-have in our handbag no matter what the schedule is for the day, the Double Pommade Concrete from L'Officine Universelle Buly has everything one will ever need in life. The all-in-one hydrating and antibacterial hand and foot cream features a blend of seven essential oils with disinfecting properties. Packaged in a red tube, it mixes the prowess of essential oils with the moisturizing and smoothing properties of shea butter. Say goodbye to skin dehydration and pump up your day with this great discovery. The Double Pommade Concrete Anti-bacterial Hand & Foot Cream is priced at HKD $390 for a 75ml tube.
L'Officine Universelle Buly 1803 20 Wyndham St, Central, Hong Kong, +852 2191 9005, www.buly1803.com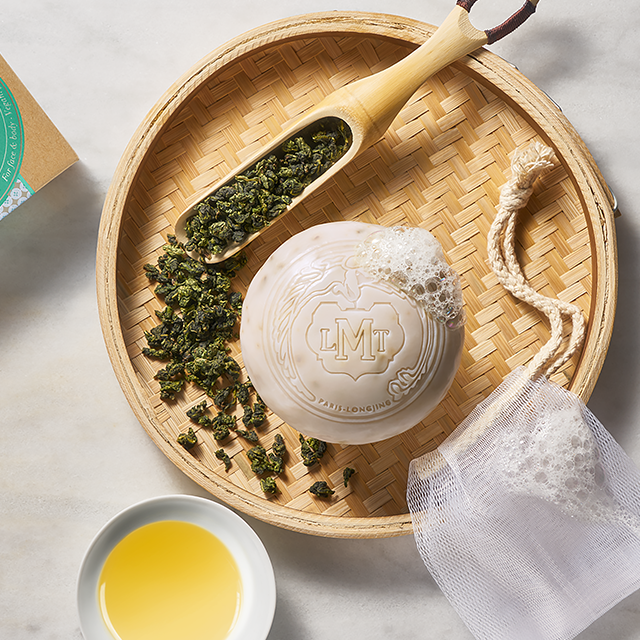 SOAP Dragon's well green tea soap
A new brand we have been trialling for a few months is Lu Ming Tang. After loving their face cream, we have been very impressed with their soap. It's good for your inner body so it's safe to say it's good for your skin as well. Lu Ming Tang has convinced us that the luxe authentic tea soap now occupies a significant spot in our bathroom. This fantastic product is 100% biodegradable so you're reassured of the good it does to the planet while giving your body the ultimate in moisturization. It cleanses without stripping the skin of its natural oils to leave it fresh and soft. Lu Ming Tang has meticulously crafted these beauty recipes the natural way where each soap has been patiently stirred by hand then cured for four to six weeks. The soaps are exclusively made of iconic teas, high-quality vegetable oils like extra-virgin olive oil and pampering butter that are rich in antioxidants, vitamins, and nutrients essential to healthy skin. Rest assured there are no artificial fragrance or coloring and it's suitable for all skin types.
Lu Ming Tang is available at lumingtang.myshopify.com and www.instagram.com/lumingtang.official
Lu Ming Tang www.lumingtang.com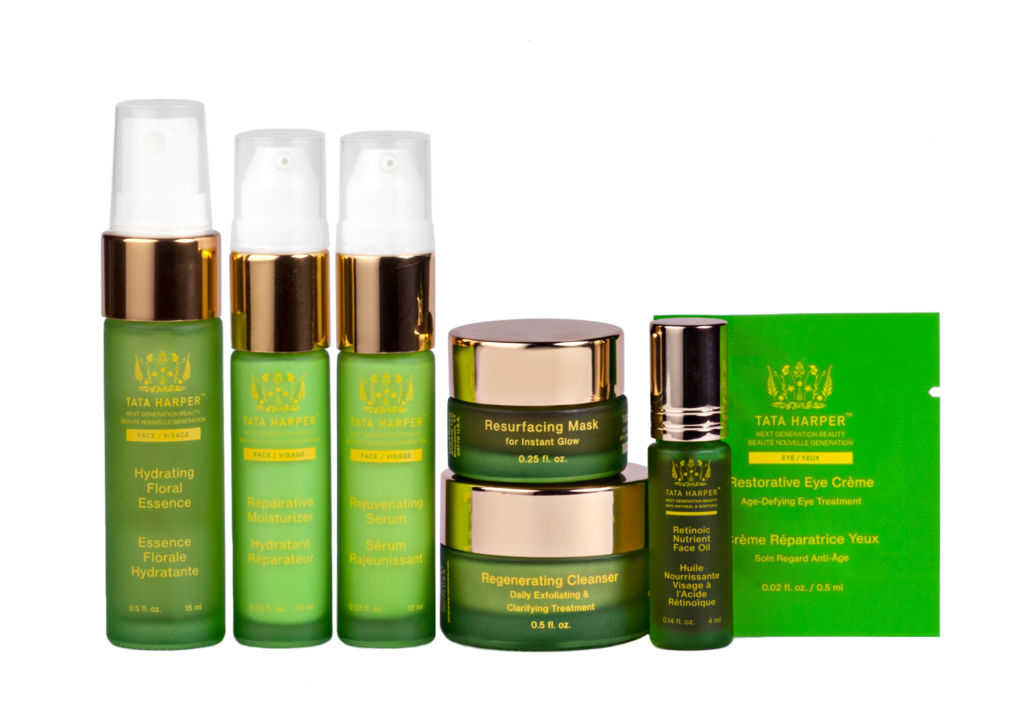 Tata's Daily Essentials
We love trying new beauty brands and  Tata Harper is quite a legend when it comes to natural products. Tata Harper has formulated the world's most advanced 100% natural skincare. The ingredients are prominent for higher concentration levels than anyone else and they have a ban on GMOs, toxins, fillers, artificial colors, fragrances, and synthetic chemicals. Those features were enough to make us sample the award-winning range although a few reviews from Hollywood A-listers such as Gwyneth Paltrow, Emma Watson, and Stella McCartney affected our courage to try it. The Tata's Daily Essentials set features seven trial-sized facial skin care products which is a good start to transforming our skincare routine. It battles blemishes and the seven-step regimen may be hard work at first but trust us when we say it's worth it.  It is priced at HKD $590 and worth every dollar.
Tata Harper is officially launched and is now exclusively available at JOYCE Beauty
Tata Harper JOYCE Beauty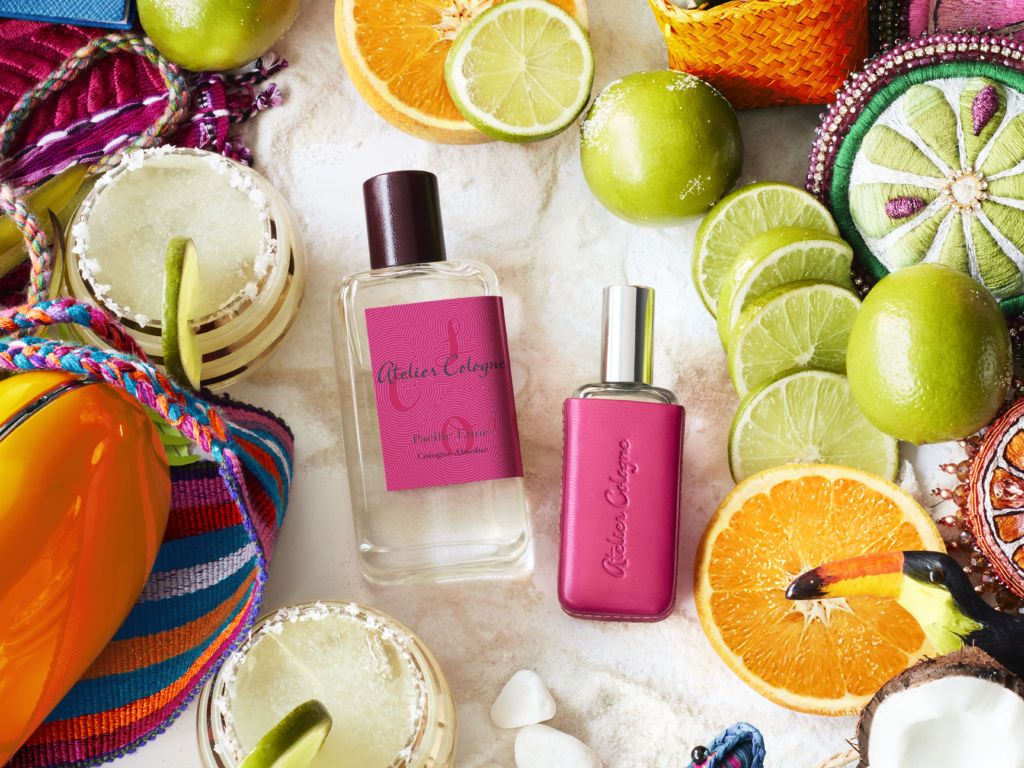 Atelier Cologne Pacific Lime 
This lovely French brand has been on our radar for quite some time and is a firm favourite among our team. This month has been made even more memorable with their magical pop-up store at Yoho Mall I in Yuen Long. Launching the Mexican-inspired Pacific Lime with signature notes of lemon from Italy, the over-all scent evokes a fresh and sweet vibe. There is also a dash of spearmint from America, a hint of eucalyptus from China ensuring a part of the region is embedded within and coconut from the Philippines to imbibe tropical mood. This is a worthy investment for summer days ahead not to mention the colourful and fun packaging which will brighten up your summer days even more!
Atelier Cologne Hong Kong Boutique Shop 1008, Podium Level 1, ifc mall, Central, Hong Kong, www.ateliercologne.com
Tags
Related Posts