This November, we remind ourselves that beauty is all about having fun. Stick to the simple rules of basic and natural, and you'll surely achieve your skincare and wellness goals. There are plenty of options in the market but our outstanding selection is the best place to start before you shop for November's beauty buys!
Chanel Sublimage L'essence de Teint
(Featured image above)
Do you want a natural glow for those Zoom meetings? There's only one thing to do and that's to use the Chanel Sublimage L'essence de Teint. The contents of this product have the benefits of vanilla planifolia and the power of a radiance generator. You'll find a serum-like texture that's both lightweight and fresh. It melts into the skin to make it look smoother and we love how it envelops your face in softness and comfort while also doing its job to enhance foundation hold for 12 hours. It's available in a range of six luminous shades, with a complimentary signature brush that allows for a personalized buildable coverage in perfect harmony with the skin's natural tone. The serum leaves a sublime complexion with a completely radiant finish. Get this beauty buy for HKD $1,095, and it'll certainly be a fixture on your vanity!
Chanel Shoppes at Four Seasons, Shop 1117, Level 1, Cotai, +853 8791 8000, www.chanel.com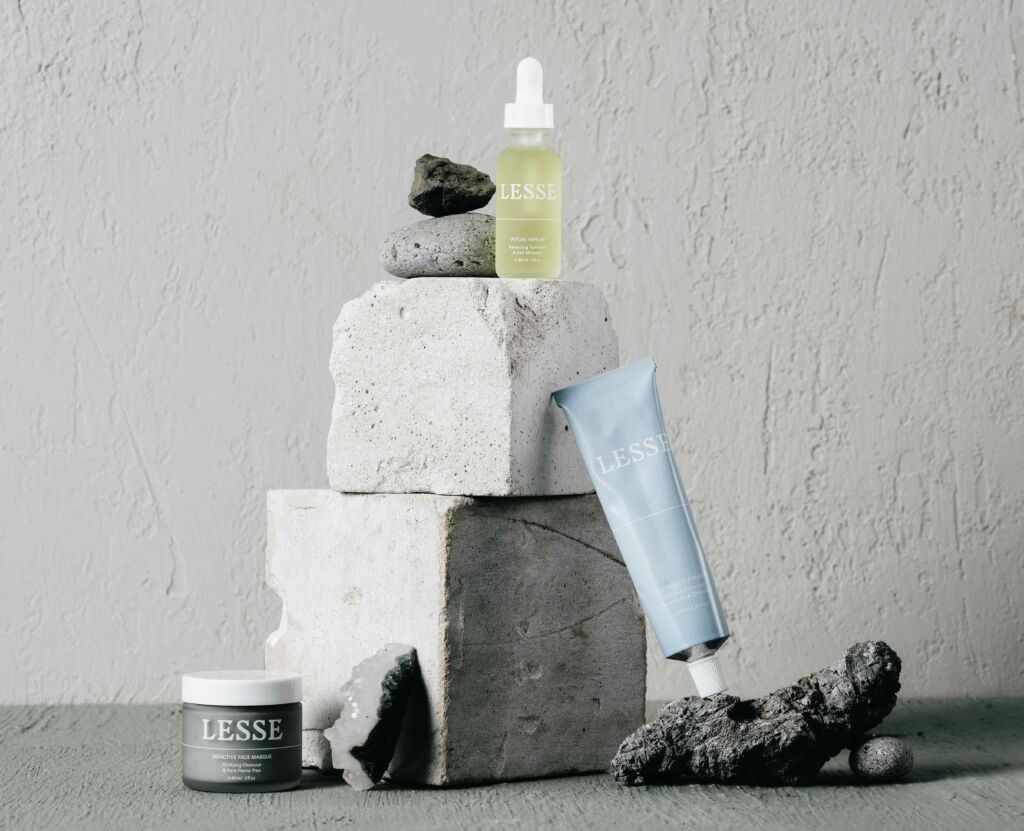 LESSE
If you believe that "less is more" when it comes to beauty, it's time you discovered the American brand Lesse. They offer a simple yet high-performing collection of three organic skincare products. We recommend you try their bestseller in the form of the Ritual Serum that's priced at HKD $698. This miracle drop is filled with so much nourishment comprised of a blend of highly concentrated antioxidants and active phyto ingredients, namely turmeric and sea minerals. It protects the skin from pollutants and UV damage while smoothing out fine lines to restore an even skin tone. Give it a try and you'll soon notice your skin appearing balanced, calm, and plumped in just a few weeks or even days. Head to Nourish Beauty and browse this brand along with other niche clean beauty brands across the globe. From skincare to dietary supplements and to daily personal care, you'll find something for your skincare that also contributes to the green cause.
For more details, visit www.nourishyourself.site
Lesse www.nourishyourself.site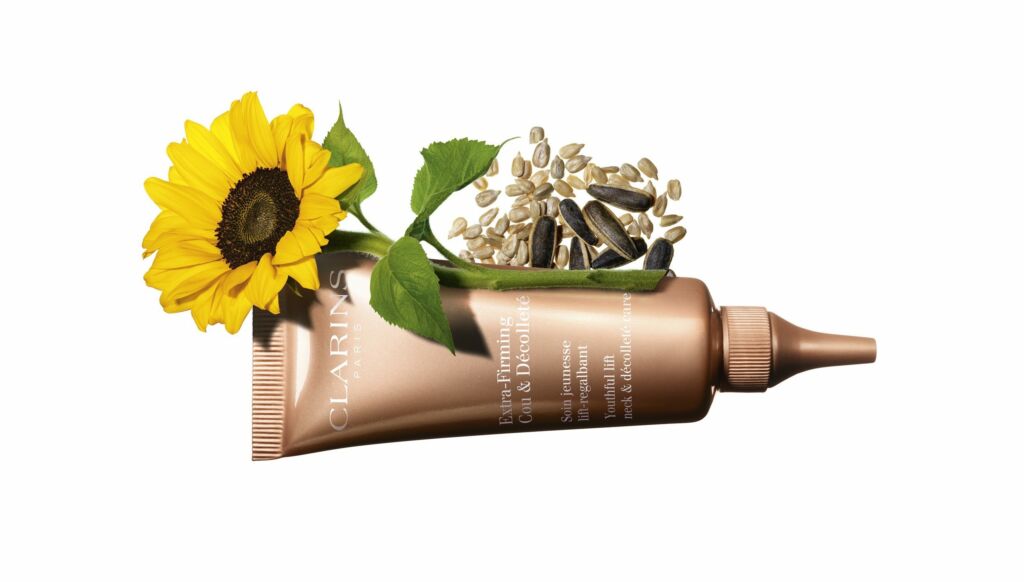 Clarins Extra-Firming Neck & Décolleté Care 
Admit it, women often neglect their neck skin care. We focus too much on our faces and forget this crucial part of our body as well which can also show clear signs of aging. Thankfully, Clarins has already concocted a solution to our woes. As the pioneer of neck creams in the industry, Clarins presents a product based on scientific discoveries and tackles the problems. The Clarins Extra-Firming Neck & Décolleté Care is comprised of sunflower auxin and organic sunflower unsaponifiable. What exactly does unsaponifiable mean? The noble fraction obtained from the seed is to encourage the synthesis of fibrillin and elastin which are key components of elastic fibers. Clarins combines all these in the new Extra-Firming Neck & Décolleté Care. The formula is even more effective, to promote an even more supple, smooth, and firmer neck. It's priced at HKD $740 for 75ml.
Clarins New Yaohan Macau, Avenida Doutor Mário Soares n˚90, Macau, www.clarins.com.hk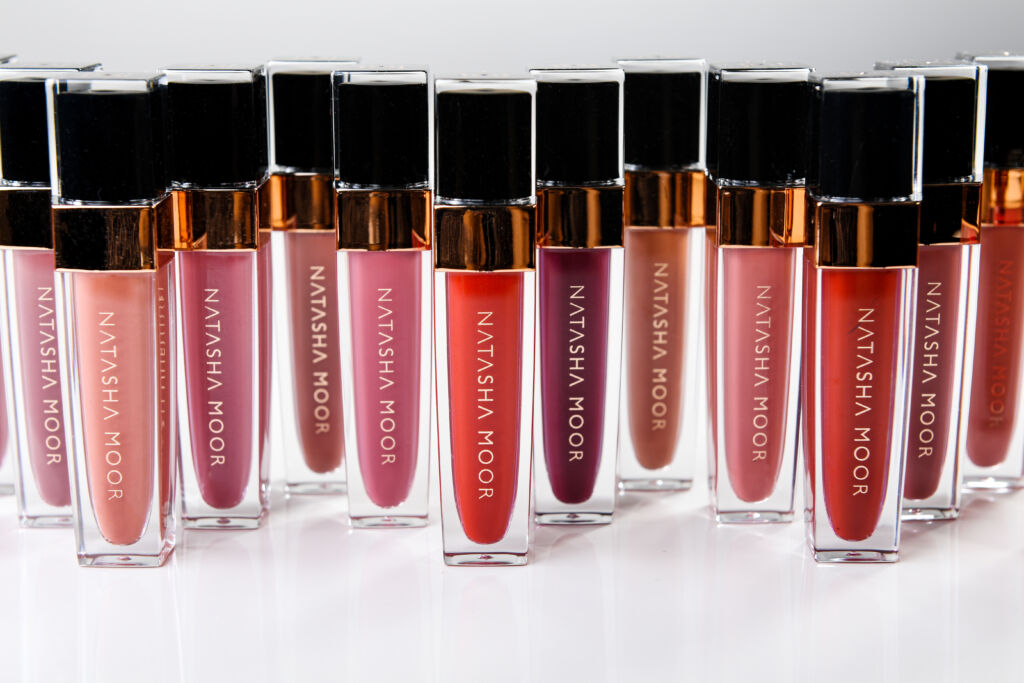 Natasha Moor's Molten Matte Liquid Lipstick
A good lippie can really change how we look and feel, which is why it's important to have the best. We've previously met Natasha Moor, the award-winning make-up artist who championed the transformative experience of make-up. And we must say, we continue to admire her range of molten matte liquid lipsticks. With 18 shades of moisturizing, pigmented liquid lipsticks that have 12-hour staying power, this is no doubt the perfect lipstick for all occasions. It's waterproof and kiss-proof and you definitely have to try it to believe it. Natasha's quest to promote inner beauty is clearly manifested in her products. You're definitely supporting local every time you buy a piece of Natasha Moor make-up. Go for the molten matte liquid lipstick called "Winner". The regal color is a standout and suits every skin tone.
For more details, visit www.sephora.hk
Natasha Moor natashamoor.com
Also read: Natasha Moor Talks About the Empowering Beauty of Make-Up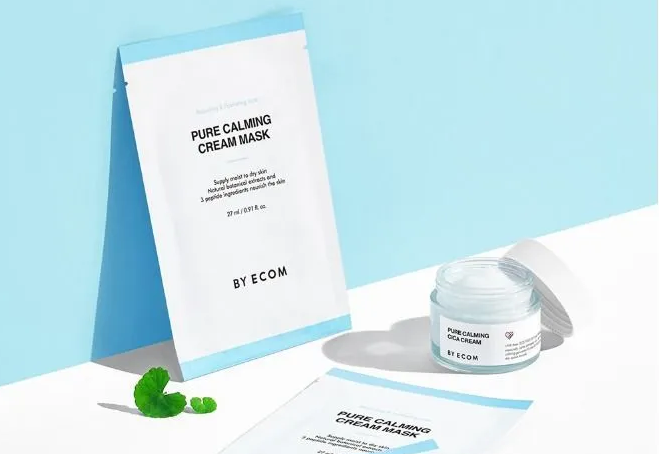 By Seoul Style
We've just discovered a new way to imitate the glass skin of our favorite K-drama stars. Head to By Seoul Style to find the best products when it comes to Korean beauty. One that we've grown fond of is a simple mask called By Ecom Pure Calming Cream Mask. This product moisturizes the skin through a balance wrap effect. It calms the skin and coats it with moisture. The smooth microfiber sheet delivers nutrients deep into the skin. It's priced at HKD $205 and definitely worth adding to your routine.
For more details, visit www.byseoulstyle.com
By Seoul Style www.byseoulstyle.com
Related Posts